If you want to enjoy some good Californian cuisine paired with a nice, casual atmosphere, my recommendation is PIGEON, a Californian diner in the Morishita area.
You will see a green, DIY-style entrance on Shin-ohashi Street, just a minute walk from Morishita Station.
The owner and chef, Mr. Shimazu, used to work in L.A. as a sushi chef.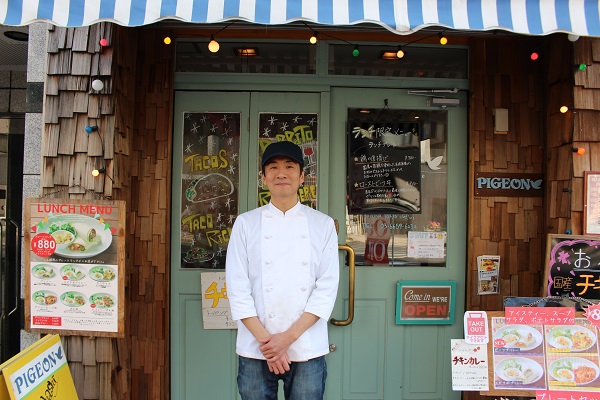 "L.A. is a big, cosmopolitan city and people from all over the world enjoy various kinds of food, for example Tex-mex, French, Spanish and of course Japanese and more. During my stay in L.A., I learned a lot about international cooking," he says.
Back in Tokyo, he decided to open his own restaurant and offer the dishes he had learned in L.A.
Here is one signature dish: Rotisserie Chicken 2,480円(Half 1,280円)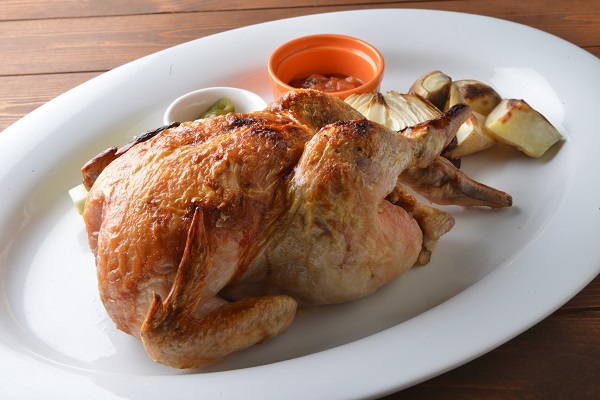 Choosing only young chickens known for their tender meat, the chickens are seasoned with pink salt and roasted in a special roaster for 40 minutes. You can enjoy it with your choice of sauce: homemade pickled Jalapeno (Jalapeño en escabeche), salsa sauce, or lemon.
Tex-mex food is another must-try!
Enjoy the corn tortilla tacos full of fillings: minced meat, shredded cheese, sour cream, cheddar cheese, olives and lettuce. 650円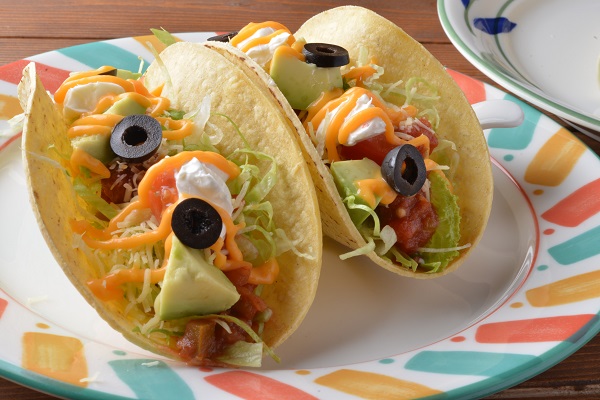 Here is nachos made from corn tortilla! 680円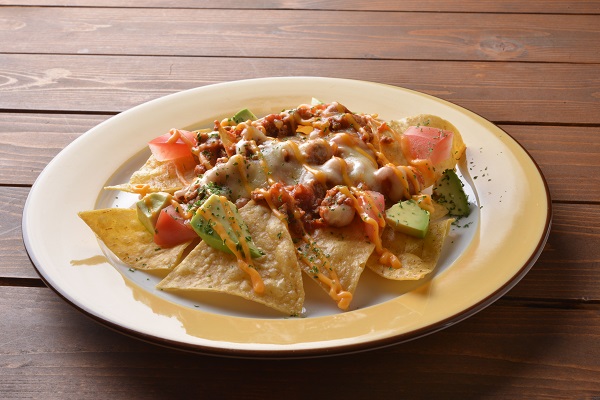 The soft tortilla is also nice. You can enjoy it as a burrito too. 750円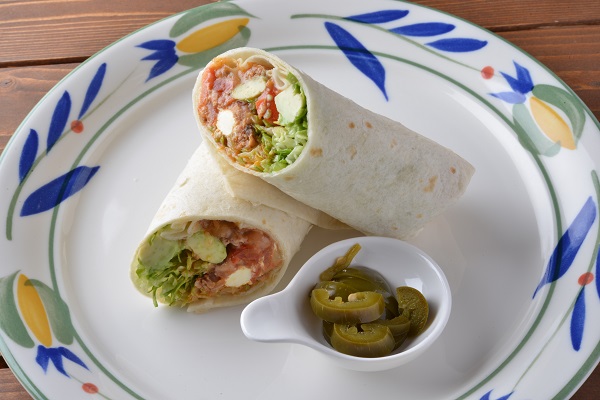 Banana chimichangas: sweet burrito filled with banana and custard cream. 480円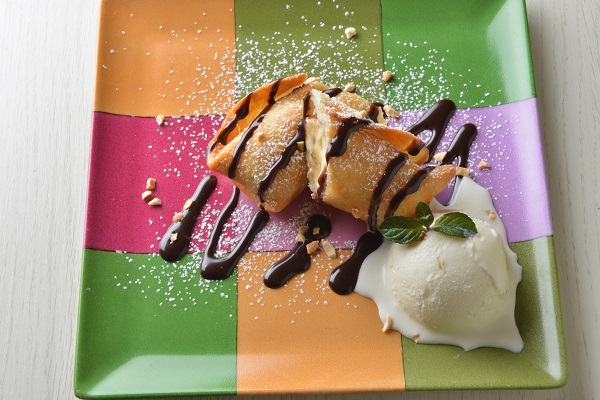 Ajillo: one of the popular dishes of Spanish food. 880円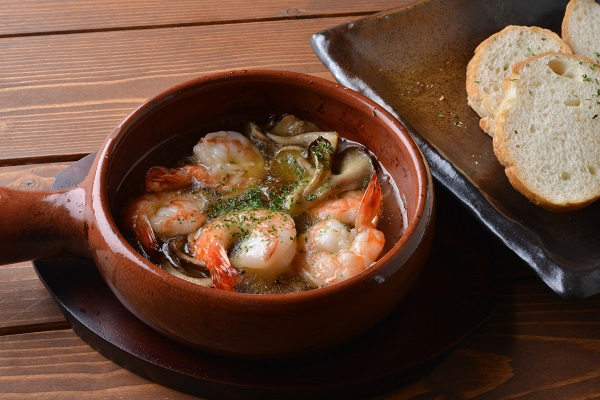 There are many other dishes I would love to recommend!
In addition, as Mr. Shimazu has over 30 years of experience as a Japanese chef, he offers some Japanese inspired dishes as well, including California rolls.
Of course, he speaks English and there is an English menu available.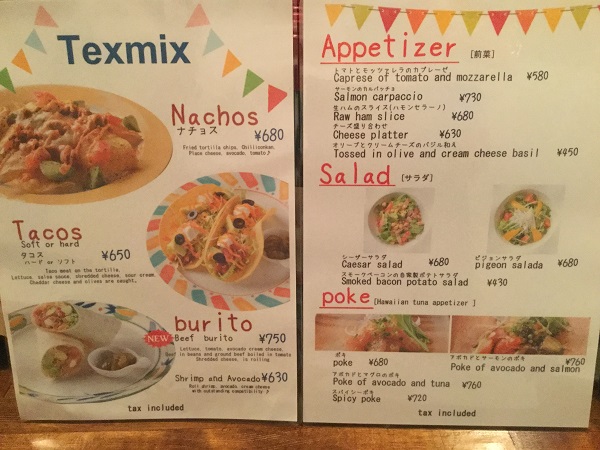 The drink list has many cocktails, beer and wine choices.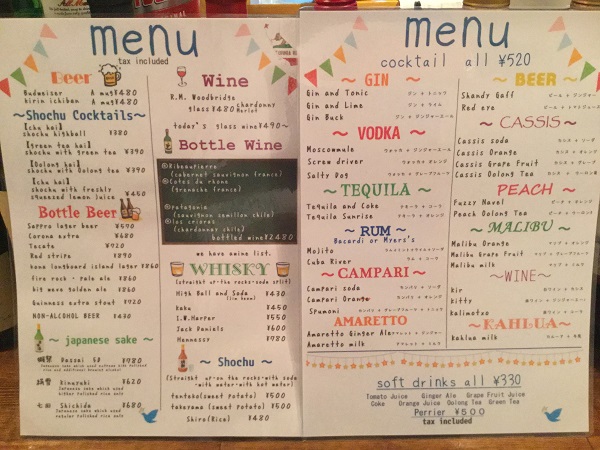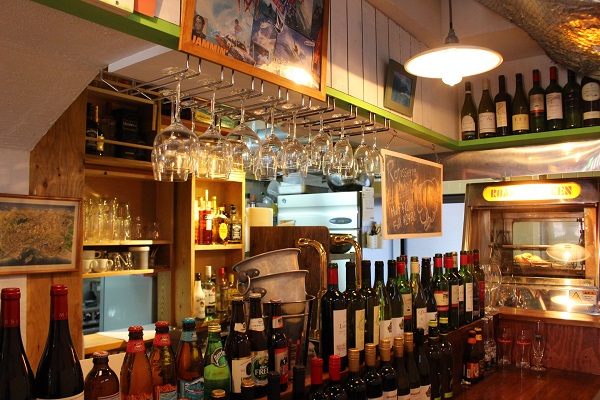 And a special lunch set menu is available every day.
Last but not least, you can also enjoy the atmosphere: L.A., DIY-style!