In a quiet backstreet overlooking the little waterway which flows through Furuishiba into Botancho-en Park is Cafe Rin. Opened in April 2018, this charming café offers a quiet haven away from the busy nearby Monzen-nakacho shopping street area.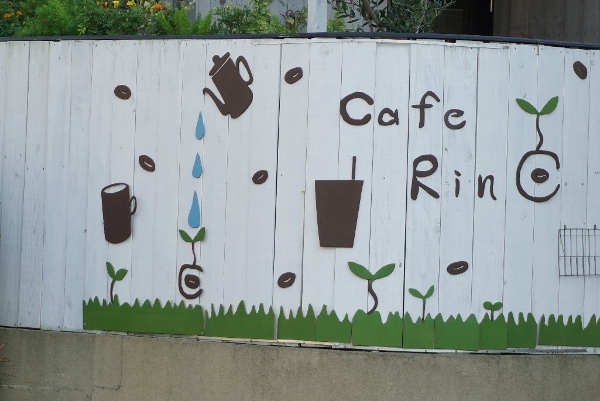 Sitting in the light, airy café with its simple wood décor, watching the manager Mr. Hiroo Tanaka preparing a drip coffee,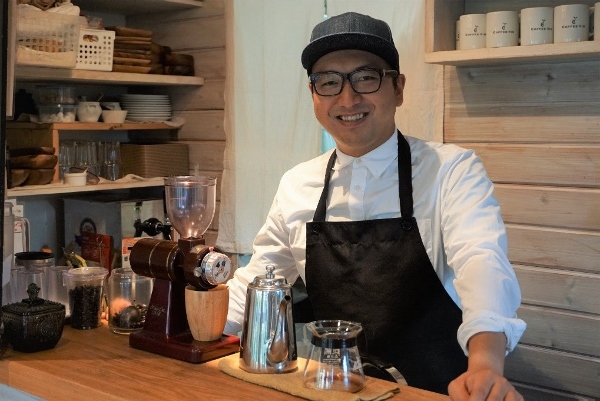 or watching people strolling alongside the Furuishibagawa River it is easy to forget that you are in the middle of Tokyo.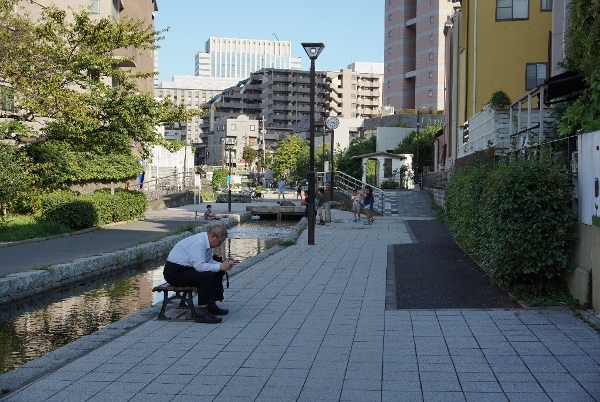 Cafe Rin is a part of the Rin Group, which boasts six coffee shops, and offers an appetising range of hot sandwiches or quiche and freshly-baked cakes and doughnuts to go with your drink. Dropping in late one afternoon my wife and I got talking with Mr. Tanaka about the concept behind Café Rin.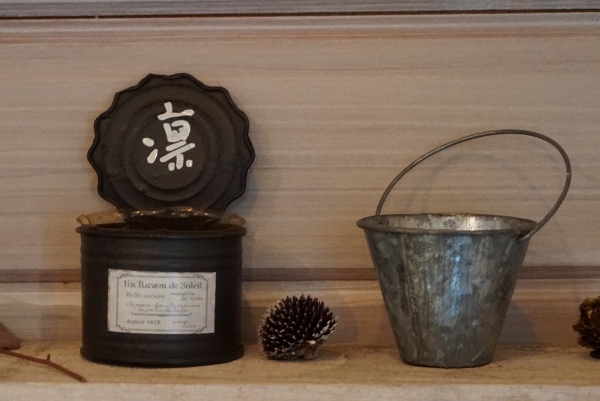 He explained that he wished to create a place with a light atmosphere where people choose to come and chat with friends over a coffee and light meal or cake. The Furuishiba location was chosen for its quiet environment as well as for the space in the back of the café where the cakes and doughnuts are made and then shipped to the three sister cafes nearby in the Ginza and Nihonbashi, and to the two other Rin Group cafés in Chiba. Mr. Tanaka then introduced us to one of his colleagues who was busy preparing the mix for a batch of homemade doughnuts.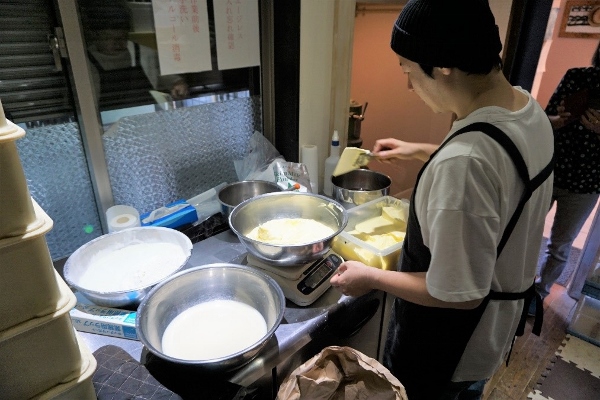 Note to self: I must remember to go back for some of the doughnuts, which are currently on sale for half price every Tuesday.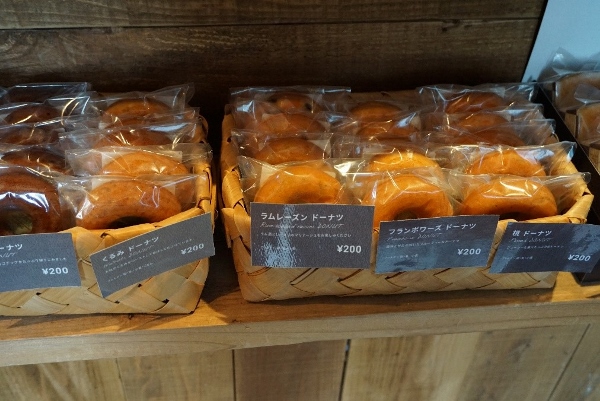 The recipes for the cakes are intentionally not too sweet, so as to go with the coffee, which is roasted at a sister shop in Ginza. This coffee is milder than normal drip coffee, which I find can be quite bitter; certainly, I could taste the difference when I tried Café Rin's Mild Blend Coffee.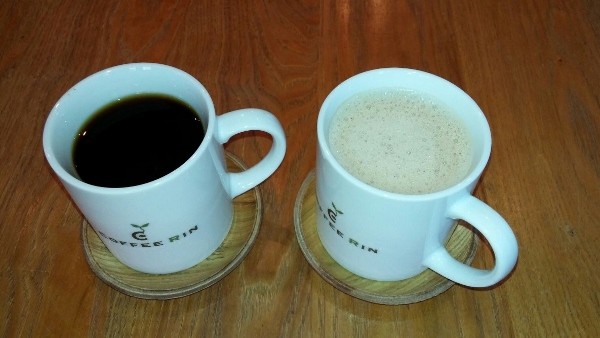 According to Mr. Tanaka, the type of customer calling in differs depending on the time of day. In the morning from opening time at 9:30 until lunchtime local workers frequent the café, to be followed in the afternoon by housewives and mothers.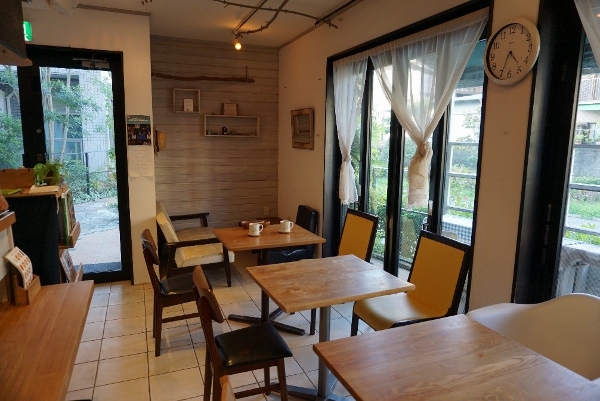 The hot food menu looks very appetising. There is a choice of roast beef, prawn and avocado, or eggplant and bacon meat sauce hot sandwiches, or bacon and onion quiche. These can be ordered as single items or as a set accompanied by a drink and a small salad.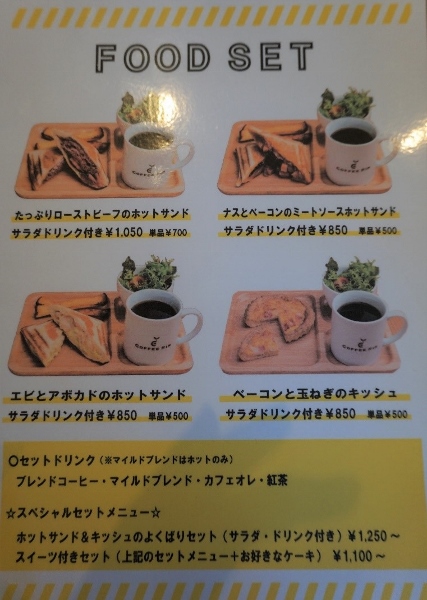 The cake menu currently offers a choice of chocolate gateau, chiffon cake with a daily change of flavour, chestnut mousse, cream caramel ("purin" in Japanese) or baked cheesecake.
To drink there is a selection of drip coffees along with Assam tea and iced tea and soft drinks, or if you are in the mood, beer or wine.
Mr. Tanaka kindly offered us cakes and drinks. We watched as another colleague, Ms. Maruyama, prepared the drip coffee, although I think we spoilt her concentration by staring at her as she carefully spooned the ground coffee into the filter paper and brought the hot water to the boil, before slowly pouring it onto the filter, letting the coffee gently drip into the glass flask below.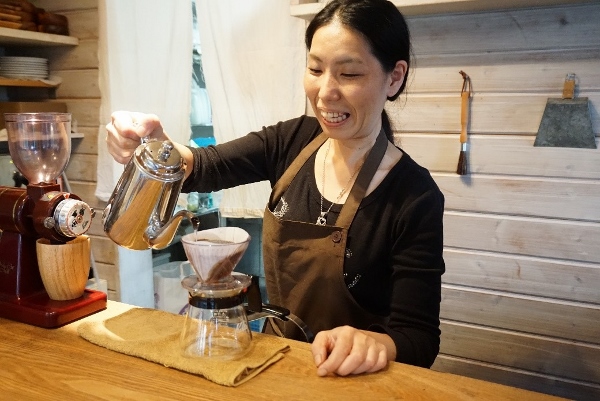 I had the mild and tasty wiener coffee, which went well with the thick baked cheesecake, whilst my wife had the Assam tea and the kuri (chestnut) mousse, which was very light and smooth; she reluctantly let me have a spoonful, and I could taste the chestnuts and cognac in it.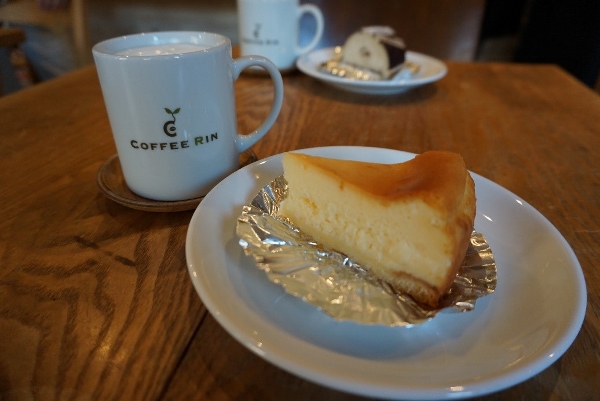 Next time, I think I shall be going back to Cafe Rin to try the doughnuts and to sit out in the garden and enjoy this pleasant, small oasis of calm.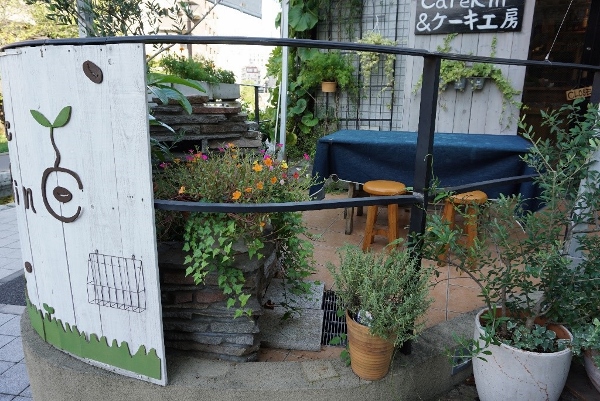 Story and Photos by Jeremy Hutchinson