In the Ishijima area of Koto-ku (near Sumiyoshi Station), turn down a small back street hidden behind a neighbourhood shopping arcade…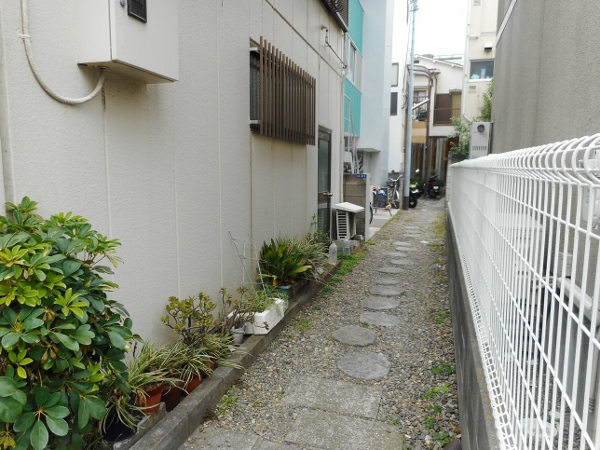 Though it might not seem like anything is there, have faith!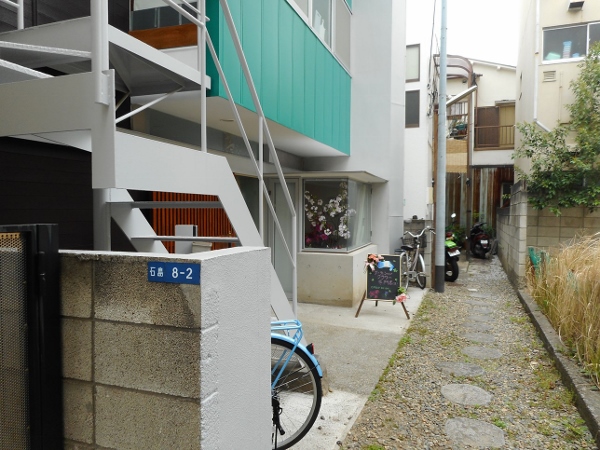 Walk a few steps more and you'll be able to spot the signboard out front.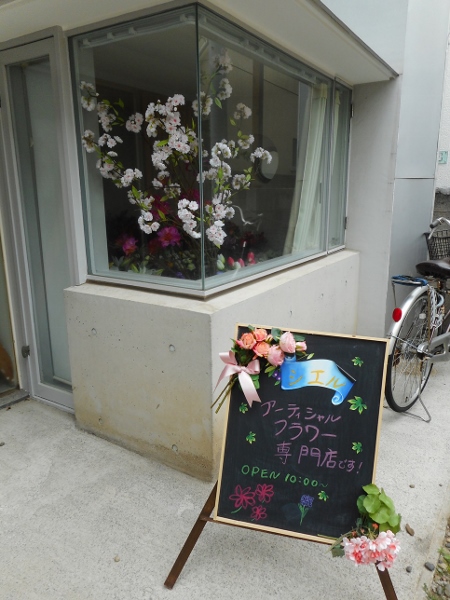 That, and the flowers in the window are a sure giveaway that you've made it to Flower Salon Ciel, a unique little store that specializes in artificial flowers and arrangements!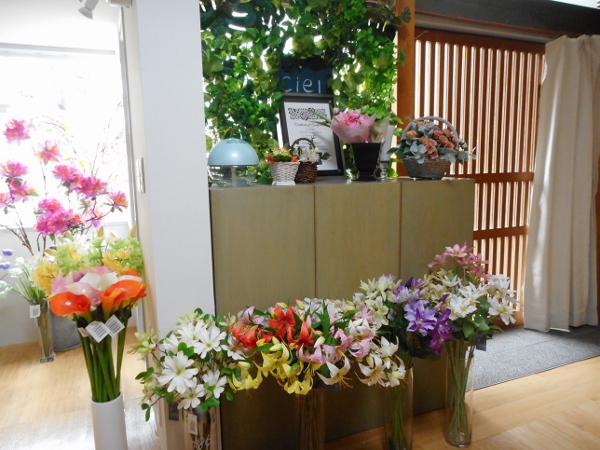 "It's a bit hard to find, isn't it?" laughed Ms. Rumi Minami when I entered the colourful store. "I kind of like it tucked away though," she confessed. "It makes it more private and relaxing, like you've found a secret clubhouse."
As someone who grew up in Koto City, Ms. Minami is more than aware of the friendliness that characterizes the traditional neighbourhoods of the city. She chose Ciel's location in hopes the quiet, cozy atmosphere will also make it more comfortable for customers to drop in casually, ponder the flowers for as long as they like, and stay to chat for a while if they have time.
Why artificial flowers?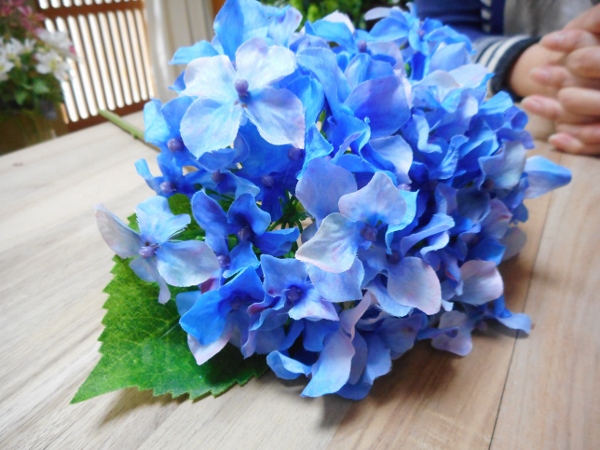 When we sat down to talk, the first question I had was simply: "Why?"
"Artificial flowers don't have a great foothold in Japan," Ms. Minami explained. "I think many people believe them to be cheap and badly made, and certainly inferior to real flowers." She's excited about changing this perception, however, pointing to how artificial flower cultures have taken root and blossomed (pun intended) in other cultures around the world, particularly Europe.
"Of course real flowers are wonderful; I don't think artificial flowers can compete with them. But I do think artificial flowers have a charm of their own, which many people misunderstand."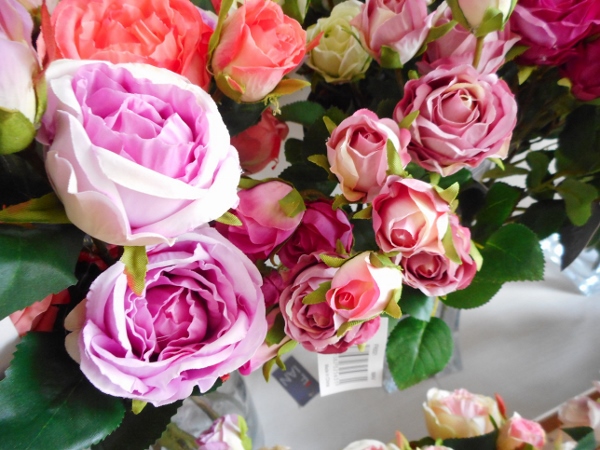 For one thing, artificial flower technology has evolved greatly over time. Ms. Minami taught me about how some of these flowers are made, which involves scanning and reading the data from a real flower into a computer, analyzing the shape and texture of the petals and leaves, before cutting the stencils from the chosen material. Then, the flowers are painted by hand—petal by petal, leaf by leaf—before being assembled. This ensures the flowers come out with realistic colour gradations.
That's a lot of work!
I had no idea people around the world were working so hard to perfect this art, and it gave me a new appreciation for the genre.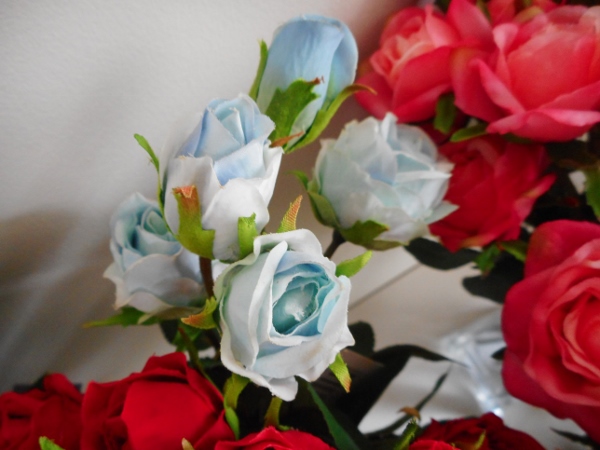 The effort translates to a slightly higher price on the stems, which average around 1000 yen a sprig; however, the versatility and durability of the flowers, as well as their stunning realism, more than justifies the price.
Plus, with artificial flowers there's no worrying about seasonality or rarity! If you want blue roses—the hardest hue of roses to grow naturally—you can simply have them!
Endless Possibilities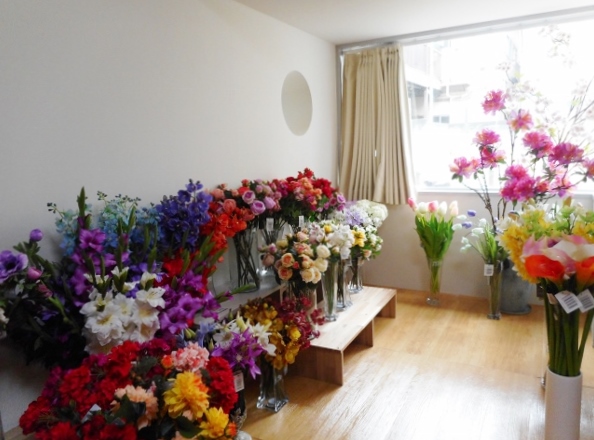 Although Ciel stocks an impressive collection of artificial flowers for sale, Ms. Minami says it's just the tip of the iceberg.
"There's a parent company, from where I get my flowers. If a customer is looking for a specific colour or type, they can tell me in advance and I can order it in."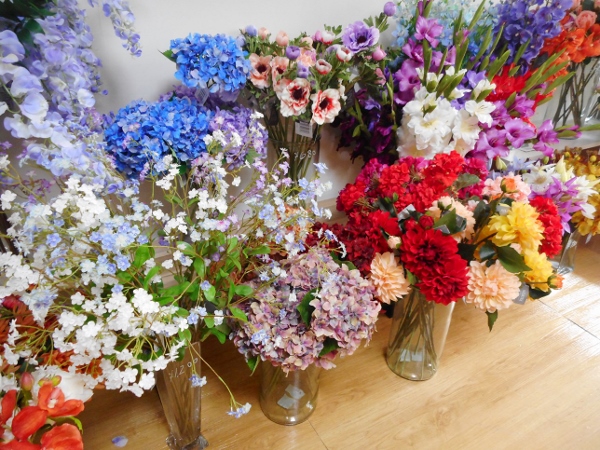 "I've worked in this industry for over two decades, and I never stop being stimulated," Ms. Minami continued. "I continue to learn so much, from the production process to how customers choose to use these flowers in their lives. I think people are inspired by flowers. Once they start looking at the combinations of shapes and colours and playing around, their imagination starts to kick in. There's something really pleasant about designing and creating your own, original bouquets, whether for a special occasion or just for your home."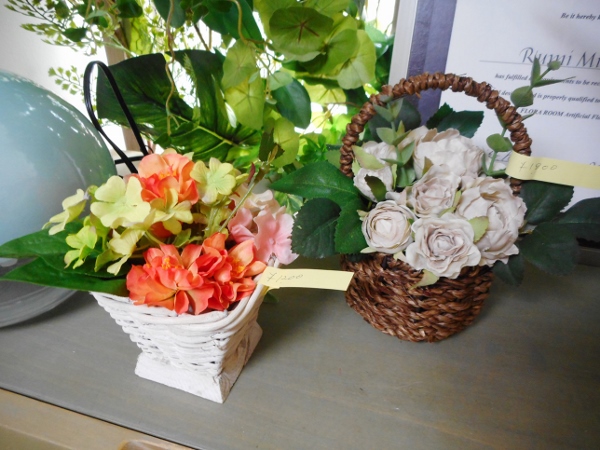 And with artificial flowers, there's less room to be nervous about making a mistake, or about handling them wrong. The flowers are very solidly made, and can take a bit of rough-handling (some are even coated with water-proof material, to make them suitable for outdoor use), which also make them ideal for people who want to practice flower arrangements!
"You can cut them, bend them, and reuse your favourite blossoms again and again! The possibilities are endless!"
Some arrangements are also available for sale in store, though Ms. Minami says many people derive unexpected amounts of joy from basking in their own creations, which she is happy to guide along in-store.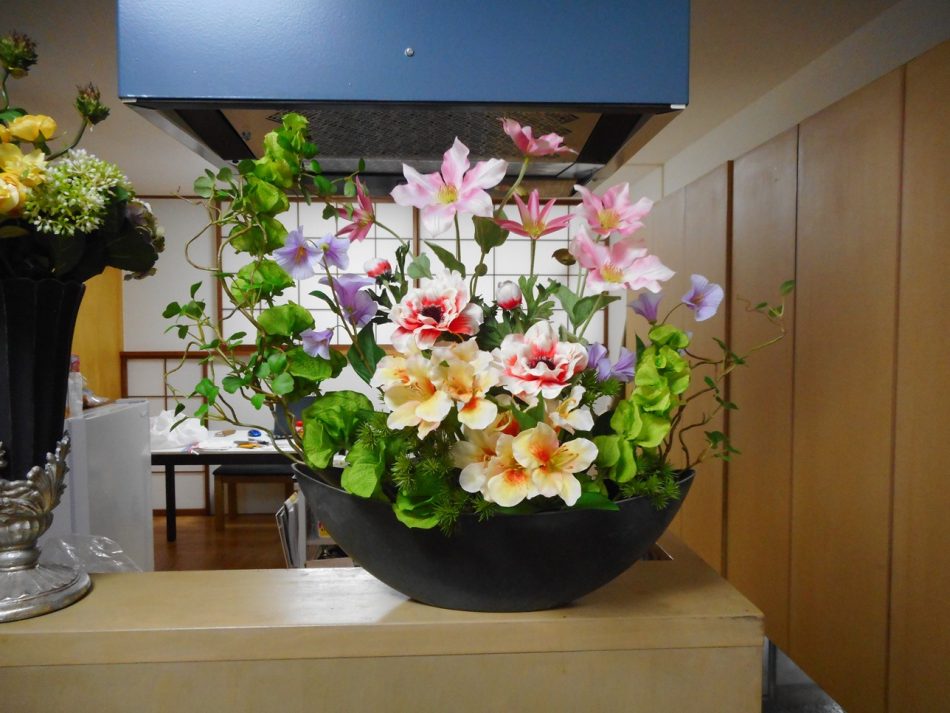 And customers are in good hands with Ms. Minami, whose own creations are stunning.
"And if I get bored—well, I can switch up a few sprigs here and there, and voila—a whole new creation! That's the freedom you have with artificial flowers."
They also make great memorabilia, since they last forever!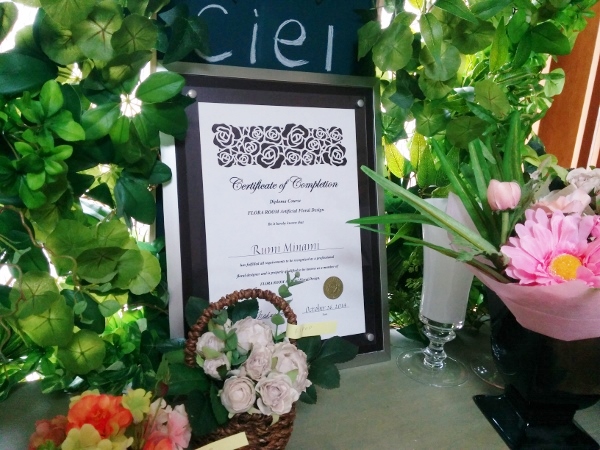 So whether you're looking for a wedding bouquet, party corsage or anniversary gift, consider the alternative of going artificial. As a trained and certified artificial florist, Ms. Minami would be more than happy to help you create the perfect piece…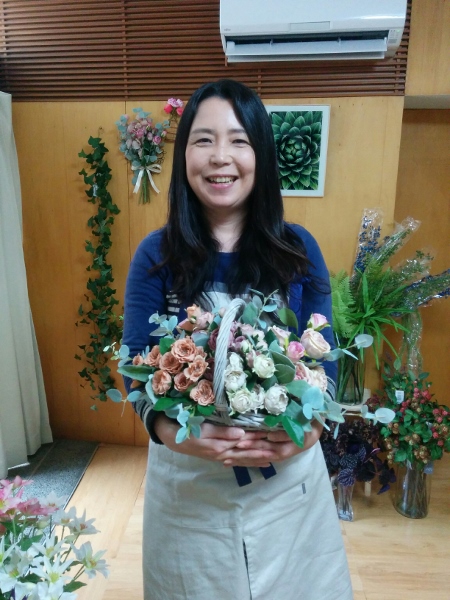 And starting a (not so) secret garden, in your own home!
Story and Photos by Xianru Shen(Koto City Office Coordinator for International Relations)