A Small Taste of Okinawa in Odaiba
Published: November 27, 2020
Thinking of visiting Venus Fort in Odaiba, where shoppers browse among the stores along the colonnade-lined Italianate streets on the 2nd floor, with the famous ever-changing "sky" overhead?
Then why not pop up to the 3rd floor for a break at RUBY CAFE? Located in the Food Court area, RUBY CAFE is the only establishment on that floor where you can get a drink and relax without having to order a meal.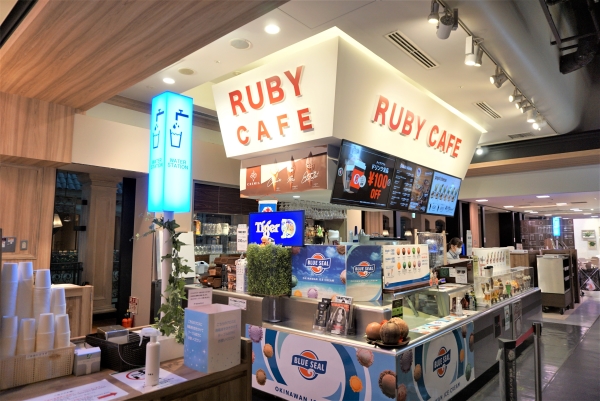 And with 60 drinks (both soft and alcoholic) to choose from, there's plenty of choice for the whole family. For example, hot drinks are in vogue now that autumn and winter are with us. A popular drink at RUBY CAFE is the intriguingly named "Butterflypea lemonade", a hot drink which includes a Thai herb with a natural blue pigment, which makes for an attractive-looking and healthy drink.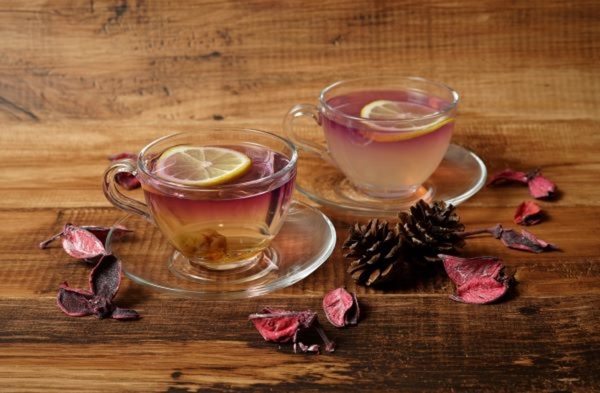 photograph courtesy of RUBY CAFE
Or how about a Sweets Latte (638 yen including tax) to restore your energy, if you don't mind adding on a few calories? These come in Caramel and Hazelnuts (hazelnut latte base, with whipped cream, shaved almonds, and a caramel sauce) or Cookie Crunch (café mocha base, whipped cream, Oreo cookies, chocolate sauce and cocoa) varieties, and sound very tempting.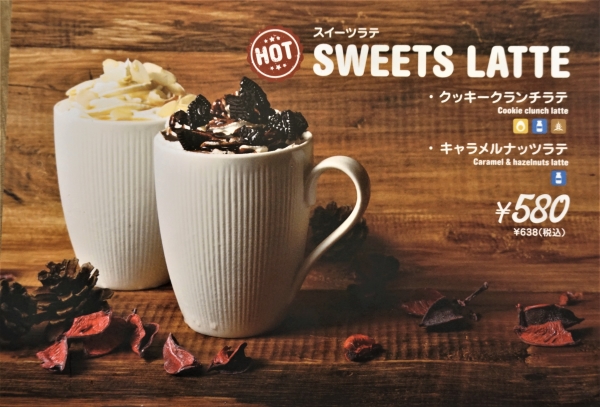 For those who fancy something a bit stronger the café has an extensive list of cocktails to ponder over, whilst indulging in a 380ml glass of Singapore's famous Tiger Gold Seal beer (638 yen including tax).
RUBY CAFE is run by Mr. Ariful Haq ("call me Ari"), who has worked behind the counter there for 10 years. For the past two years, he has been ably assisted by the Area Manager, Ms. Yoko Ogawa, who spends much of her time thinking of new ideas to attract customers. She confessed to us that she is proud of the café's menu, which she was responsible for developing.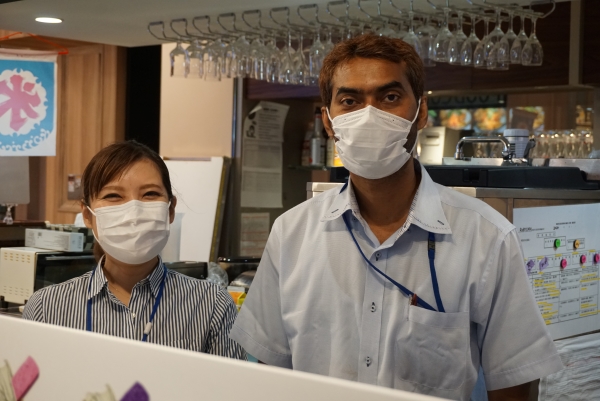 I asked her what makes the café a hit with visitors to Venus Fort. She replied that it is somewhere parents can regain their breath whilst the kids tuck into an ice cream or hot pancake, and where couples can take a break from shopping and have a drink and a dessert in pleasant surroundings.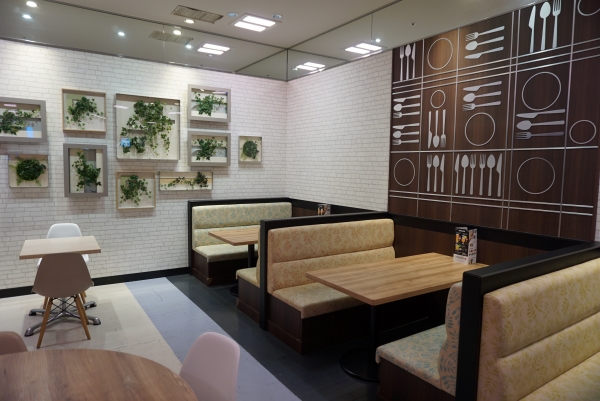 She is right about that: the seating area of the Food Court is light and modern with a range of chairs and tables and cubicles with bench seats (just the thing for families to gather round) to choose where to plonk down their tired bodies.
And the counter overlooking the 2nd floor is, according to Ms. Ogawa, a place where businessmen often come for a drink and a quiet chat.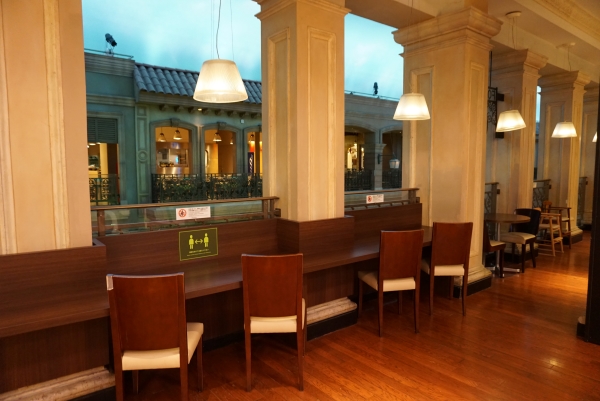 Whilst RUBY CAFE doesn't serve cooked meals, it does run to a selection of attractive sweet dishes, comprising hot pancakes, caramel chiffon, and ice creams. The café prides itself in being one of the few places in Tokyo where you can savour the famed Okinawan Blue Seal ice cream. This comes in 10 flavours, with the best-selling ones being the almond pistachio and the Ryukyu (the old name for Okinawa) Royal Milk Tea flavours.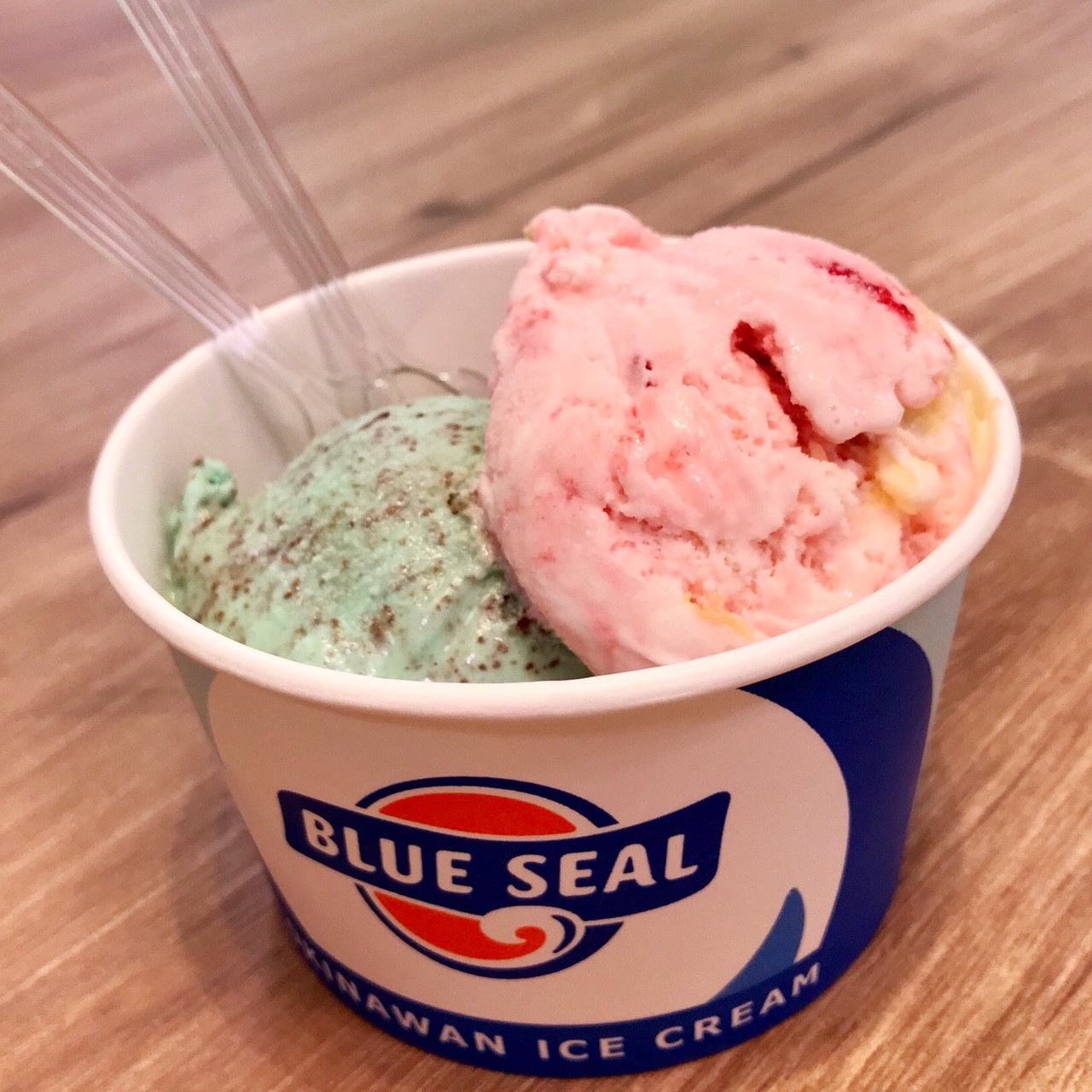 photograph courtesy of RUBY CAFE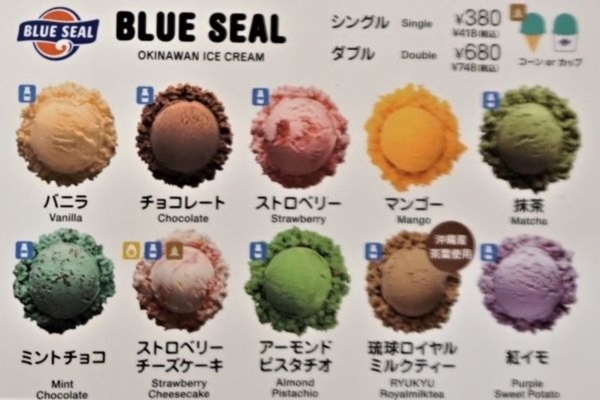 Then there is the Cremia soft cream, noted for its 12.5% milk fat and 25% fresh whipped cream content, which comes in four flavours – vanilla, mix, chocolate, and vanilla maccha, with "mix", a combination of milk-tasting ice cream and chocolate, being the favourite.
RUBY CAFE's own "Fluffy Shavedice", in strawberry or mango flavours, with whipped yoghurt, is another popular item on the café's menu.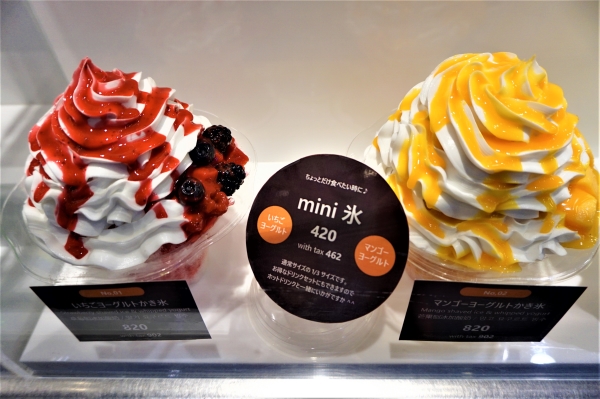 For children, according to Ms. Ogawa, the biggest hit is RUBY CAFE's original "Zoo Zoo Seal" (528 yen including tax), ice cream cones These are made from Blue Seal ice cream and are exclusive to Venus Fort, and come in the shape of the head of a rabbit or a bear, with the ears made from chocolate, meaning the kids can demolish the whole lot.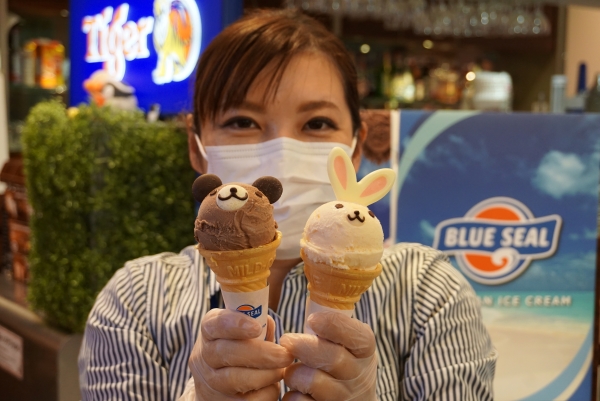 Then there is a Kids Pancake Plate set, (normally priced at 748 yen, including tax), which includes a free drink and toy,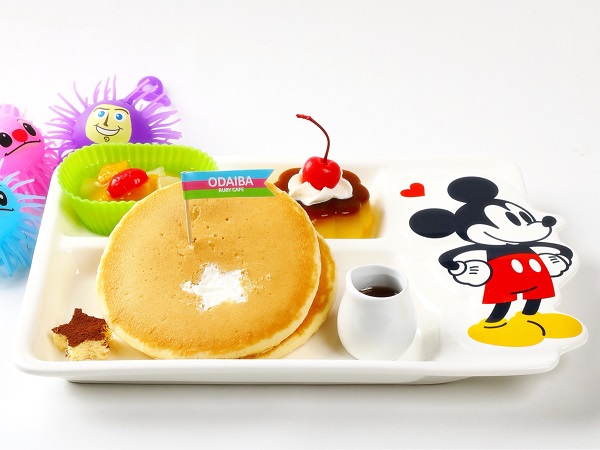 photograph courtesy of RUBY CAFE
So why not take a breather from shopping, bring your drinks and ice cream to the balcony overlooking the Italian street, and relax and watch the shoppers below or gaze up as night draws in across Venus Fort's amazing changing ceiling?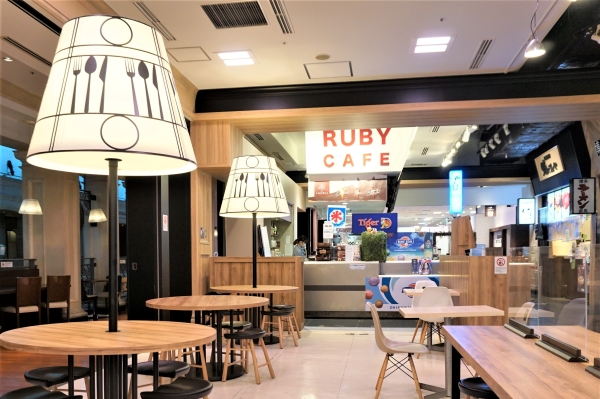 Story and photographs by Jeremy Hutchinson