A Holiday Treat for Your Tired Body
Published: December 22, 2017
It's the end of another hectic year. Between work, social lives, hobbies and other responsibilities, life can start to feel like one big blur. It's times like this when your mind and body desperately needs a little TLC, and few places put the "loving" in "tender loving care" like Appartement salon. montique.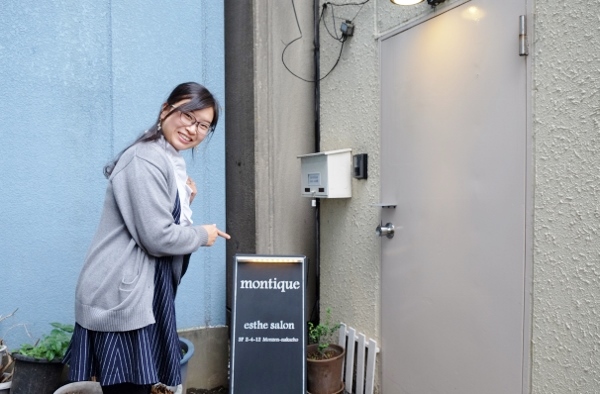 One street away from the lively Eitai-dori Avenue, you'll find Appartement salon. montique's humble sign. The air is calm and quiet here. The salon is located on the third floor, and climbing up the stairwell lined with preserved flowers and pictures felt like seeking out some wonderful treasure up a castle tower.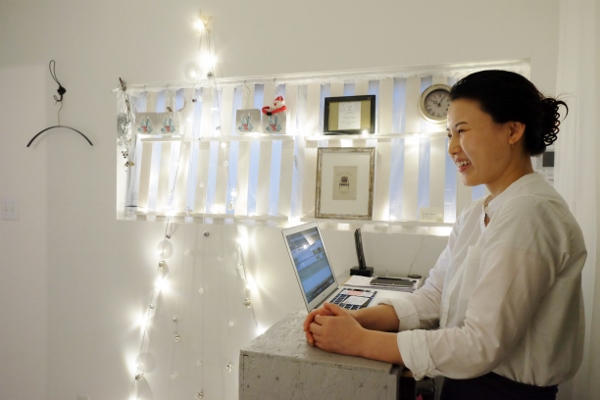 Once inside, owner and esthetician, Ms. Miki Mori, was there to greet me with a smile and a cup of ginger tea.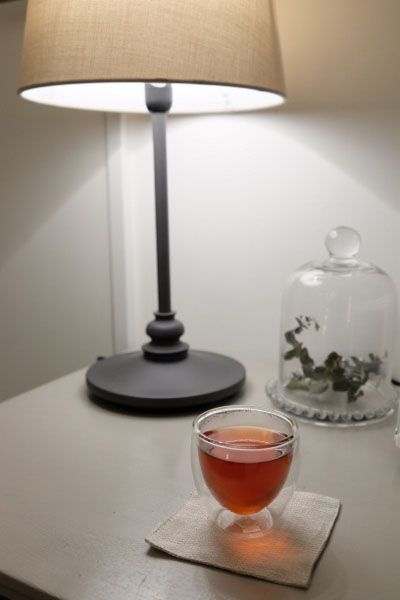 The salon is so named because of its décor, which combines an antique vibe with a touch of that chic yet homey atmosphere reminiscent of Parisian apartments.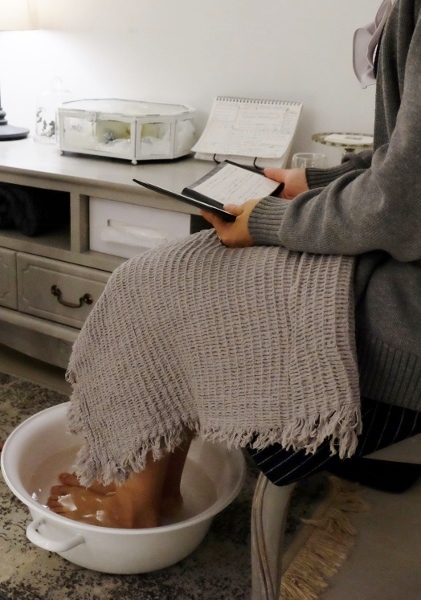 "And since we're in Monzen-nakacho, I decided to name it 'montique'!" Ms. Mori told me.
She gave me a foot bath to get my blood flowing while I flipped through the menu. Once set, she guided me to the main room: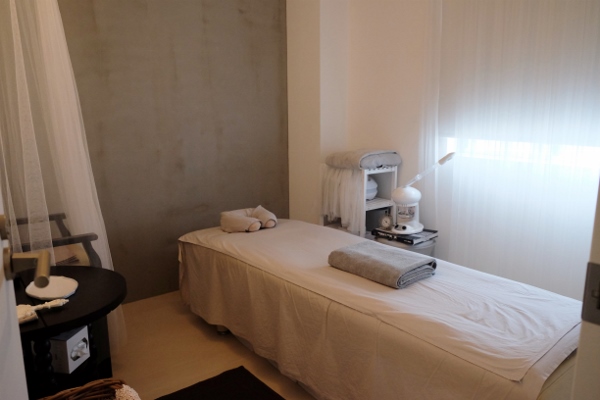 With its subtle lighting and warm grey colour scheme, the ambience of the room put me at ease immediately.
"Alright, let's begin."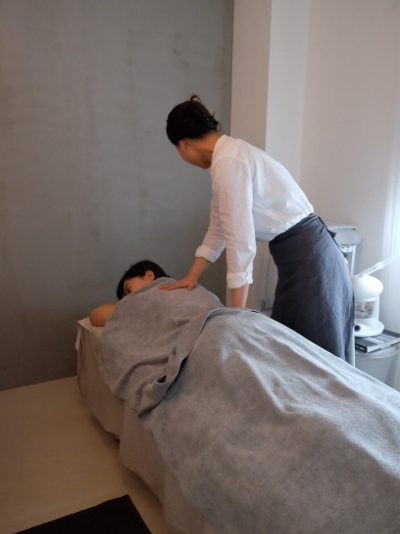 Appartement salon. montique offers a variety of courses on the menu, from full-body treatments to facials to ones that just focus on the head and shoulders. The one I chose today was the full body "slimming" option, designed to loosen tight muscles and tissues, stimulate the lymphatic nodes (so important for the immune system), and promote detoxification.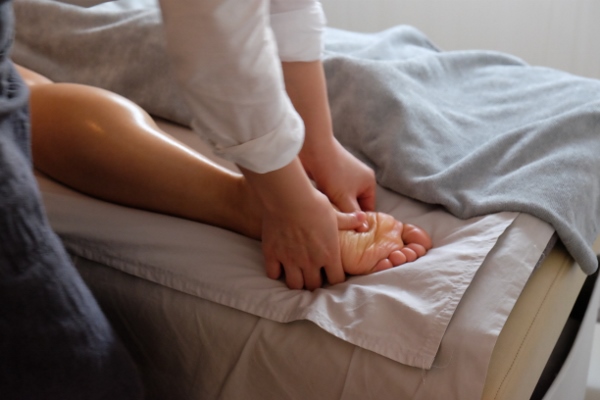 Those who prefer a gentler treatment can choose the less intense "oil massage", but those who want to feel those knots really being worked out will likely enjoy the same treatment I did. Ms. Mori put her whole body into it, working out tight places in my back, arms, waist and legs, all the way down to the soles of my feet.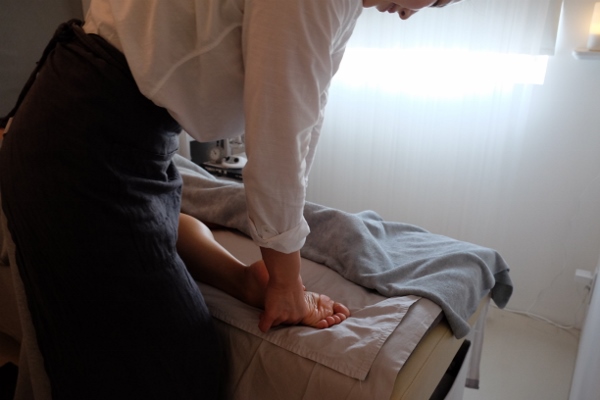 My body temperature was steadily rising thanks to the increased blood flow, but Ms. Mori was apparently also getting quite a workout!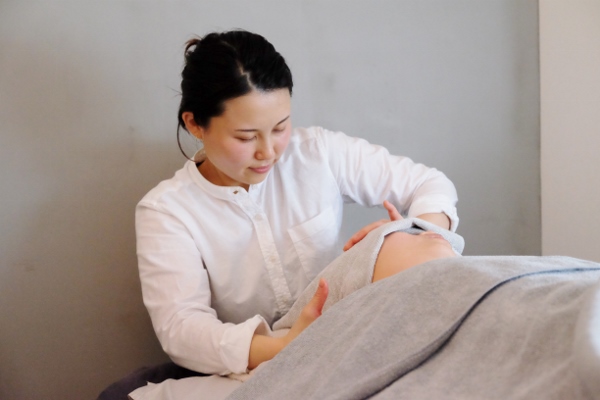 "I always end up like this," she laughed. Being an esthetician is hard work, requiring both mental and physical endurance and full commitment to each customer's care, but Ms. Mori clearly enjoys and takes pride in her salon.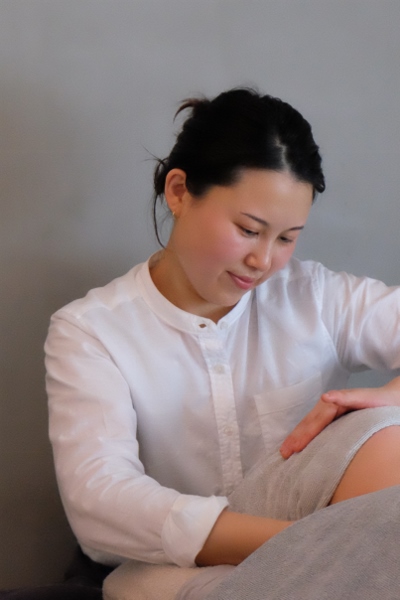 She did my neck, head, and face last. I was astounded at how much tighter these muscles were compared to the others! I had always thought I was stiffest in my shoulders, but clearly it's the muscles around my eyes that are working the hardest…
"You'll want to be sure and take care of them often by warming the muscles with a hot towel at night," Ms. Mori told me. And if that doesn't do the trick, I know I can always come back here for a more thorough treatment.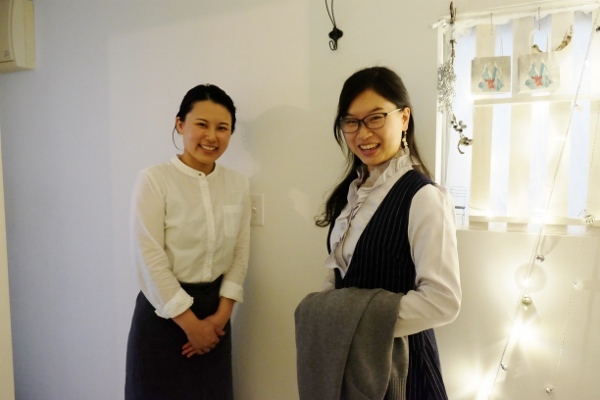 Finished!
I felt so much lighter afterwards!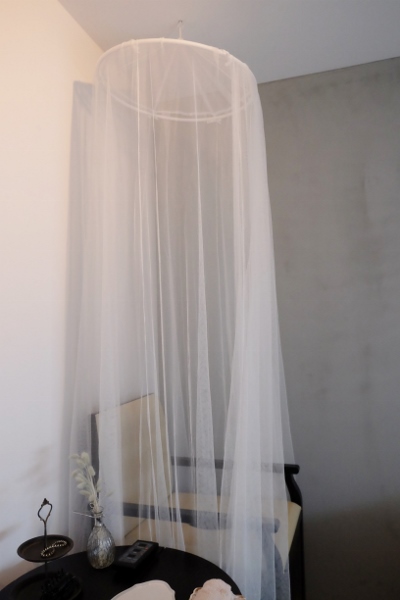 Appartement salon. montique also offers a "steam herb treatment." For this, the customers sit in this chair with a cape wrapped around their body.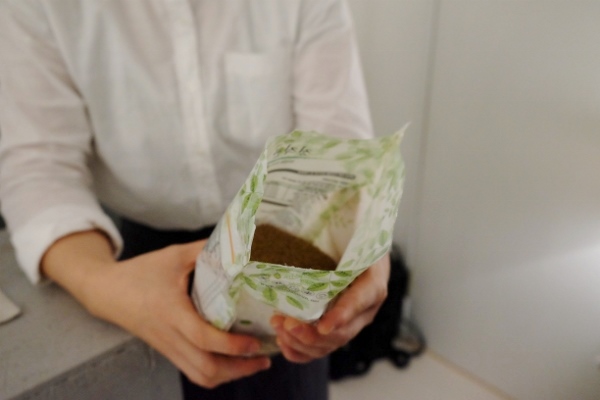 A blend of medicinal herbs including "yomogi" (mugwort), which is believed to be effective in aiding the digestive and immune systems, is steamed underneath the chair. The vapour carrying the herbs' essence will encapsulate the customer's body, warming them and speeding up their metabolism in the process as well.
The treatment is apparently beneficial for relieving bloating and promoting blood flow. Perhaps I'll give it a try next time!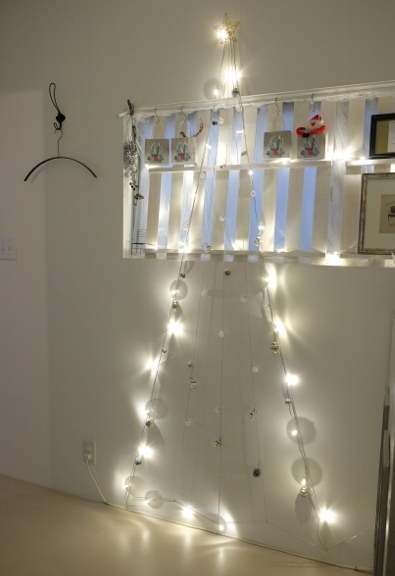 With Christmas and New Year's right around the corner, the time is ripe to thank your body for its hard work this year. I know I will be starting 2018 right, thanks to Appartement salon. montique.
Story by Xianru Shen(Koto City Office Coordinator for International Relations)