Bags, Beautiful Bags!
Published: October 6, 2022
Eiemon is the brand, shop, and atelier of Ms. Mai Yamauchi, who has been handcrafting beautiful, hard wearing canvas bags in Tokyo for many years now. In 2021, she moved into new premises in the Kiyosumi-shirakawa area, which is where we met on a recent sunny autumn afternoon.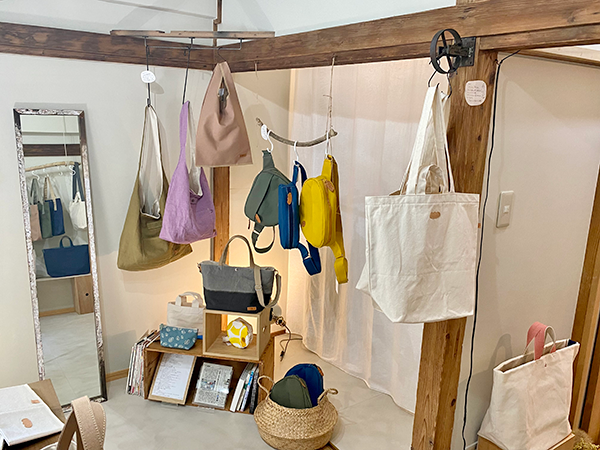 The atelier shop is brimming with artfully displayed bags of various kinds: totes, shoulder bags, bread bags, duffel bags, shopping bags, and more. The principal material Ms. Yamauchi uses is Takashima sailcloth, produced in the Shiga Prefecture town of Takashima since the Edo Period (1600~1868).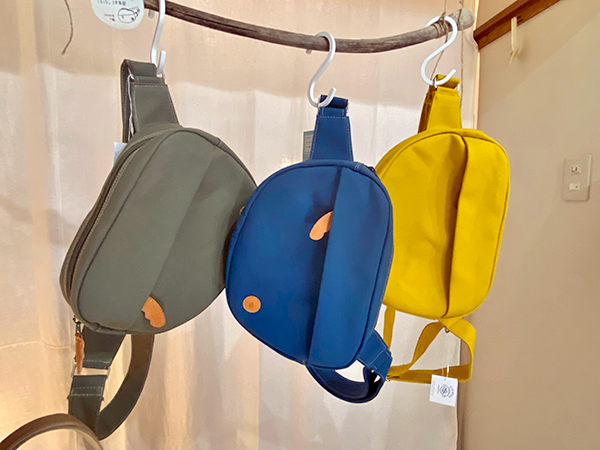 Aside from being beautifully made in eye-catching colours, Ms. Yamauchi's bags also have rather drol names. These shoulder bags (15,400 yen) are called broad beans (soramame).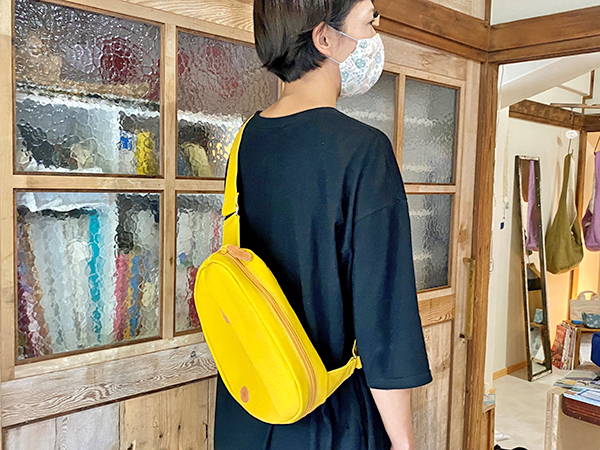 Stylish yet sturdy, the bags come in three colours: khaki, navy, and bright yellow. If you have another colour preference just ask Ms. Yamauchi.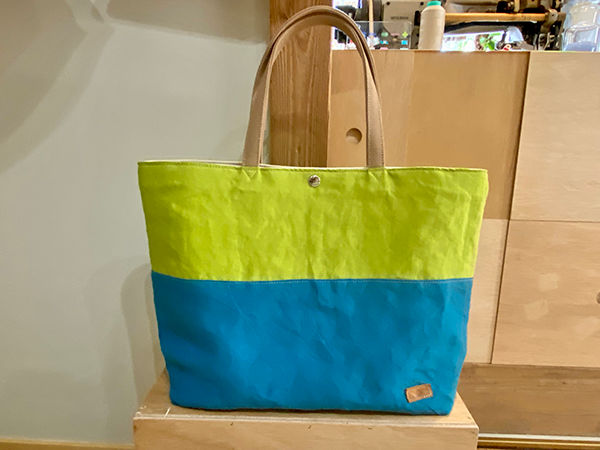 The two-tone tote bags (tsutone toto in Japanese) are 13cm wide across the gusset and large enough to hold A4 documents with room to spare. Made from double sheets of stout sailcloth rigid enough to stand up by themselves, they fasten with a closure for safety. 15,400 yen each and available in green/blue or light grey/dark grey. The handle is extremely strong, made from a thicker sailcloth than the body of the bag.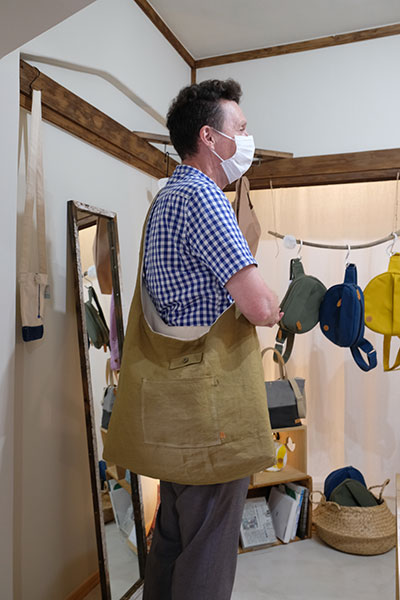 These voluminous tote bags (yoku hairu) are made from a thinner sailcloth (number 11), with a lining of naturally dyed linen. The bags feature one exterior pocket and a 6cm wide shoulder strap that's specifically designed to remain on the wearer's shoulder and not slip off, no matter how heavy the contents. The completely reversible bags are 17,050 yen each and come in blue, lavender, green, and light brown.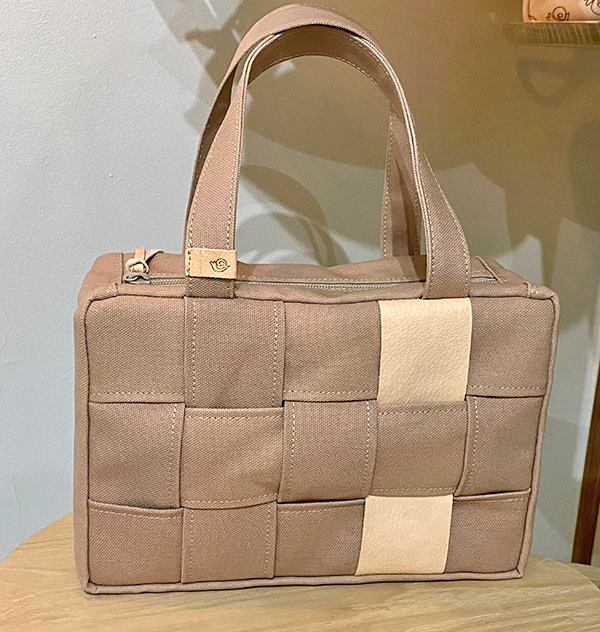 These plait fronted mini Boston bags are new faces for autumn. The oblong bags are both 18cm × 26cm × 11cm with a handle that's 16.5cm long. This one, named Skin for the strip of dyed pigskin on the right, is 16,830 yen and plenty big enough to hold a wallet or purse, smart phone, water bottle, and other daily necessities.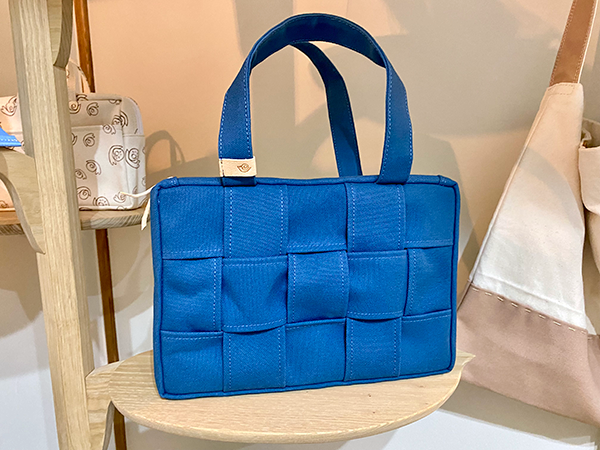 Both the brown and navy bags feature strong, top quality zippers from a well-known Japanese maker. The navy version is 16,500 yen.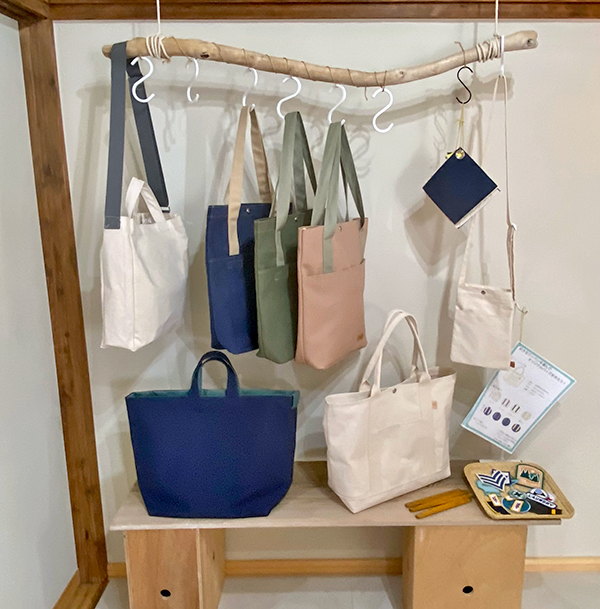 Most of the bags at Eiemon are ageless and genderless.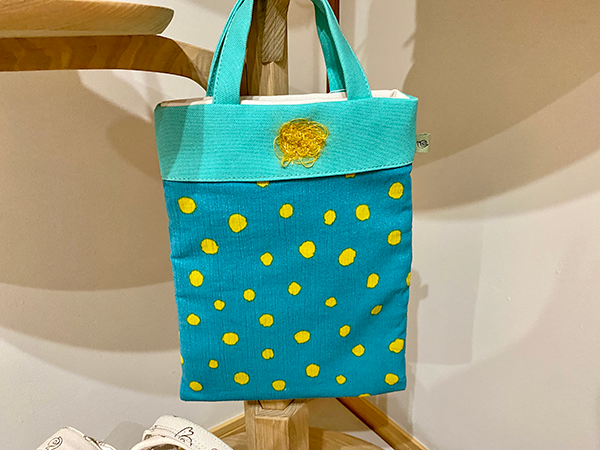 Although some, like this polka dot bag (6,600 yen), are definitely aimed at younger customers!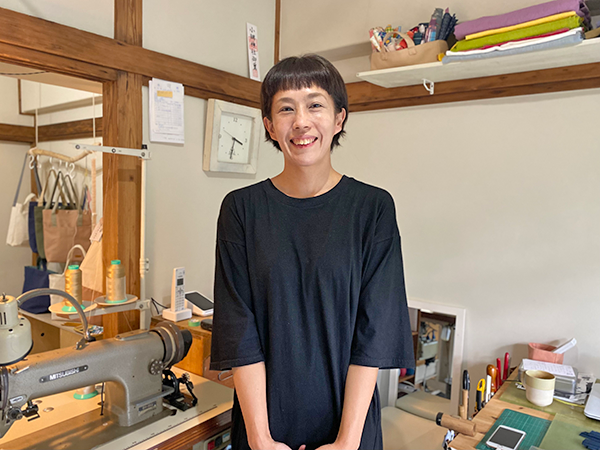 Shiga Prefecture native Ms. Yamauchi polished her machine sewing technique making leather bags for a company in her home area, then set up Eiemon as she wanted to introduce Takashima sailcloth to a wider audience.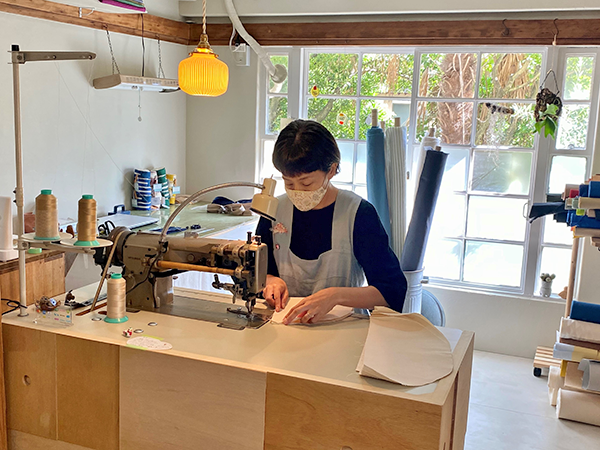 Ms. Yamauchi began her Tokyo career in unorthodox style by selling her handmade bags from a refurbished Showa Period bicycle as she cycled around the Yanaka area of the city. Sales soon bloomed via an online store, department stores, and events. After taking a break to raise her child, she decided to return to work, with an atelier in the Kiyosumi-ryo as her dream location.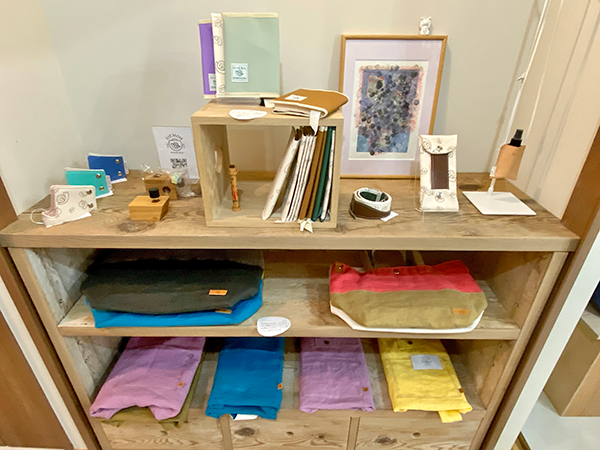 While Eiemon is largely bags, Ms. Yamauchi shows her technique with a variety of other products. We spotted smartphone stands, purses, pochettes, belts and pencil cases.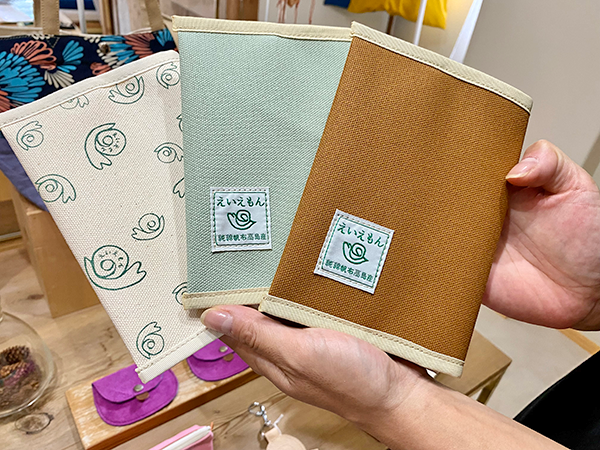 These stylish and hard wearing book covers are ideal for your favourite tomes. They also feature the Eiemon snail logo.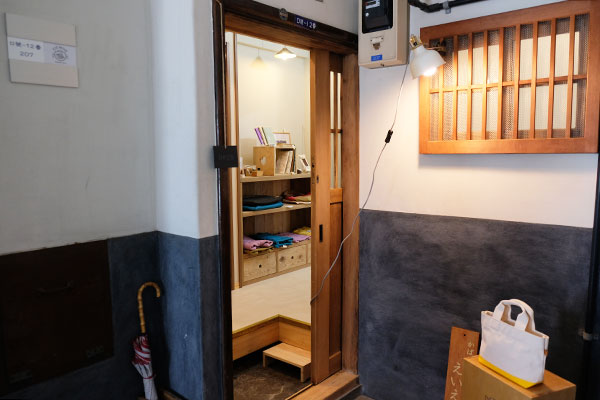 Eiemon occupies Room 207 on the second floor of Kiyosumi-ryo, the remarkable Modernist apartment building constructed in 1933.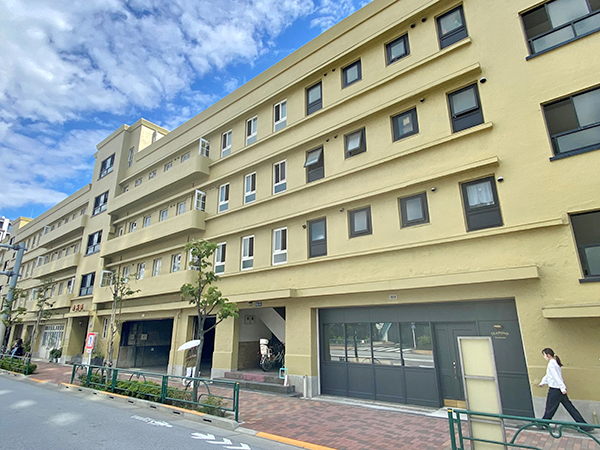 Located just one minute's walk from Kiyosumi-shirakawa station, the lovingly maintained building is worth a visit in its own right.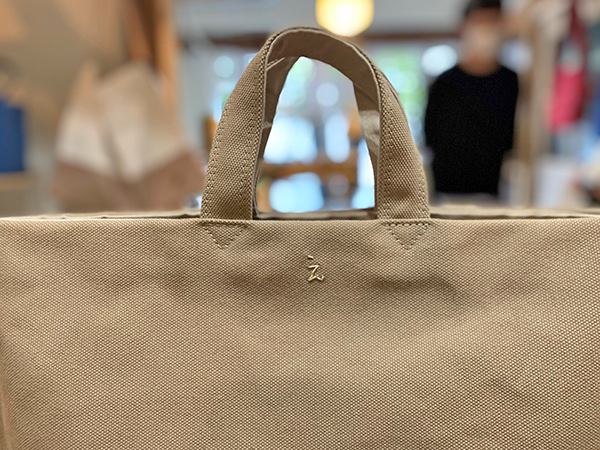 Eiemon is open on Thursdays to Saturdays from 12:00 to 18:00. The Kiyosumi-shirakawa area of Koto-ku has a myriad of charms for visitors, to which we can now add the colourful, beautifully-made and hard wearing bags of Eiemon. If you're in the market for a new bag, just drop in!
Story and photos by Stephen Spencer