Beautiful & Stylish Tableware
Published: August 18, 2022
The Kiyosumi-shirakawa area of Koto-ku is home to many unique, independent shops offering a wide range of stylish items. They were joined in May 2022 by Ichida, a brand new emporium showcasing Japanese tableware, ceramics, clothing, and more. On a recent sunny afternoon, we dropped in for a chat with owner Ms. Yae Sekiya and staff member Ms. Soyoko Yoshioka.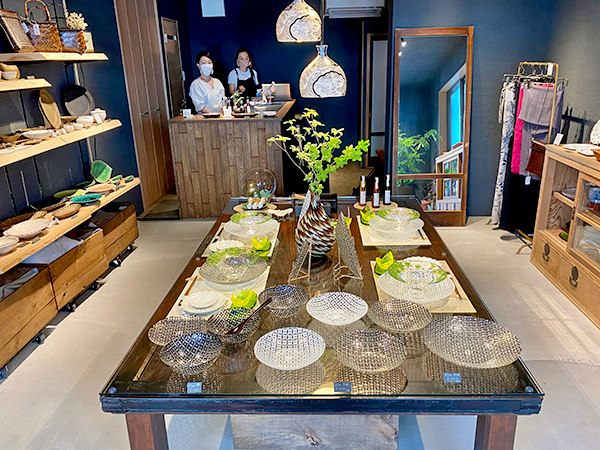 Located just around the corner from the Fukagawa Edo Museum, the shop is a treat for the senses: cool and discretely lit, with jazz tinkling from hidden speakers and a relaxing aroma in the air, while the main table and shelving is full of elegant and unique tableware selected by Ms. Sekiya from Japan and overseas. In addition there are also original aprons, accessories and even condiments.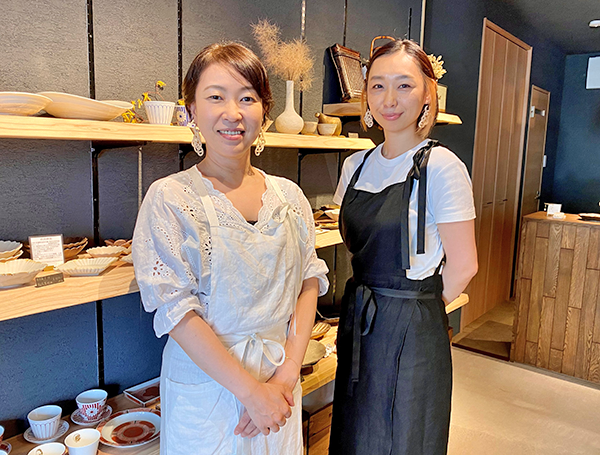 Ms. Sekiya, on the right here, has developed an exquisite eye for function and design over a career that began in an Aoyama tableware speciality shop, followed by 20 years running a Japanese bar, where she still works in the evenings after Ichida closes. "My father was an electrician but he loved Japanese design and took me to many exhibitions of kimonos and Japanese tableware, ceramics and pottery as a child. That's where I developed my love for these things. I started by collecting older items to use in the bar and then branched out from there," she explained.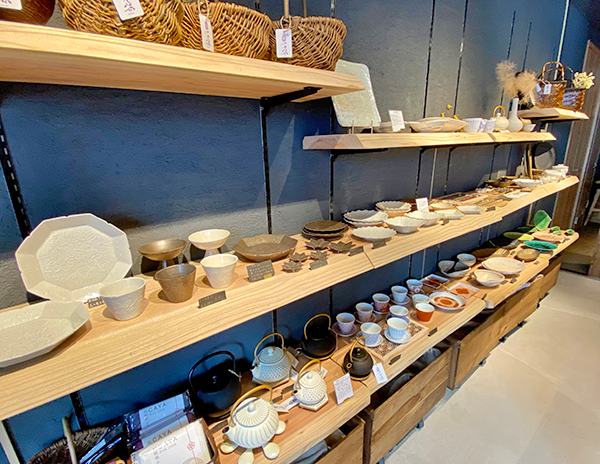 "I wanted to offer tableware, dishes, and bowls that elevate the eating experience for those who use them. If you're eating from a plate or bowl that you find aesthetically pleasing it's an extra pleasure to enjoy. For that reason we've kept the prices down to around 1,000 to 5,000 yen to make the items more affordable," explained Ms. Sekiya. The shelves were filled with an array of stylish items that would grace anyone's table.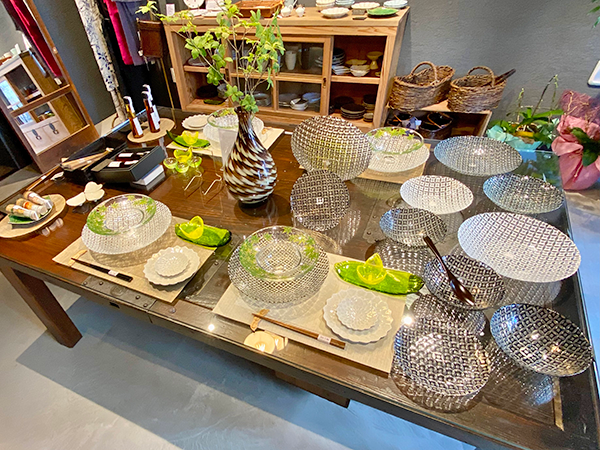 The space is dominated by an impressive table made from the door of an old storehouse. The massive slab of wood is studded with iron bolts and beautifully wrought iron plates; in the centre of one is a keyhole that casts a silhouette on the carpet beneath the table. Check it out when you visit the shop!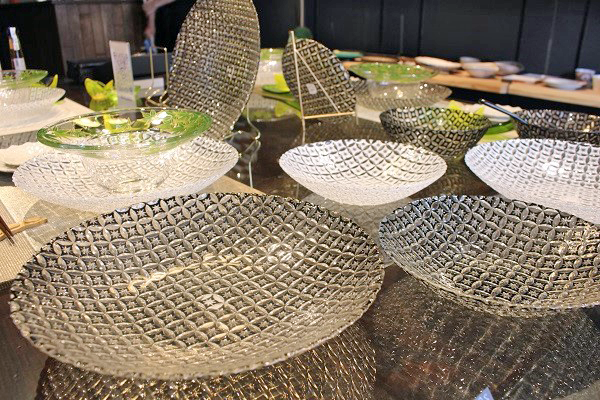 These shallow dishes feature the traditional shippō design of interlocking circles (27㎝ 3,410 yen, 20cm 2,420 yen and 17cm 1,980 yen).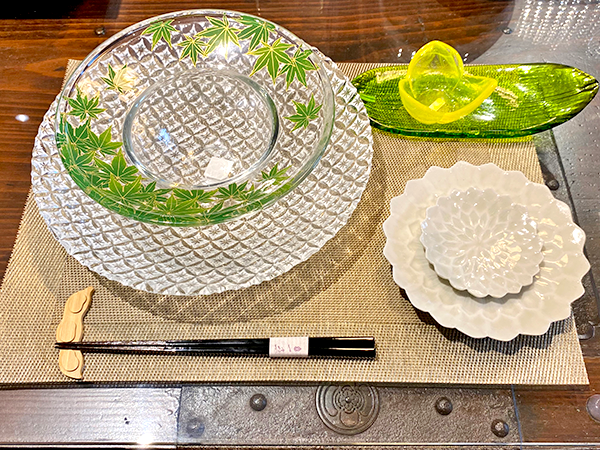 The green maple leaf patterned bowls (4,840 yen) were surprisingly deep in the centre, while the dahlia pattern grey-blue glazed plates (small 1,760 yen, large 4,620 yen) are all individually hand made, which may result in slightly different shapes or hues. Each one is unique!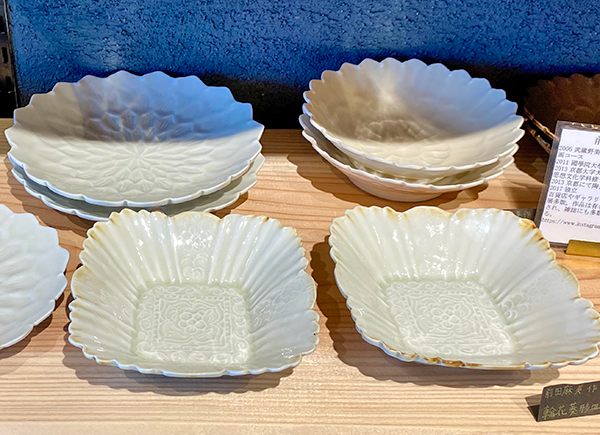 Ichida features several items made by the creator of the dahlia plates, Ms. Asami Maeda.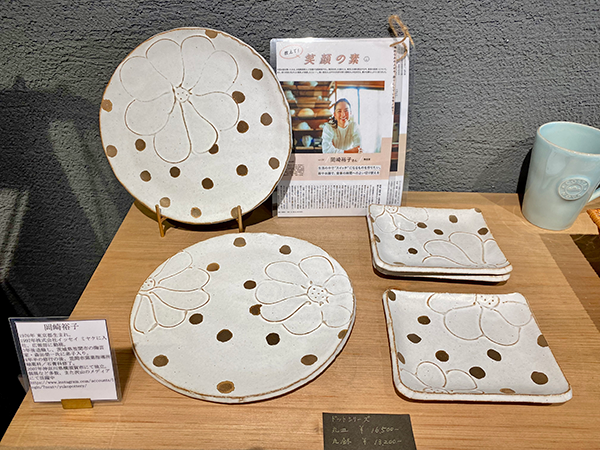 These polka dot design series by Yuko Okazaki also caught our eye (square plates 9,900, large round ones 16,500 yen).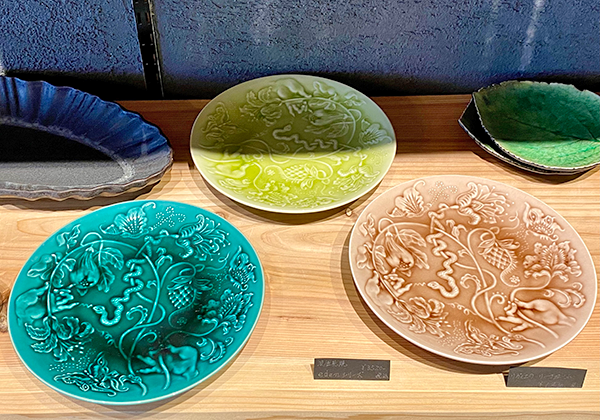 The Eden series (deep forest, daydream and fig, 3,250 yen each) certainly embody their name.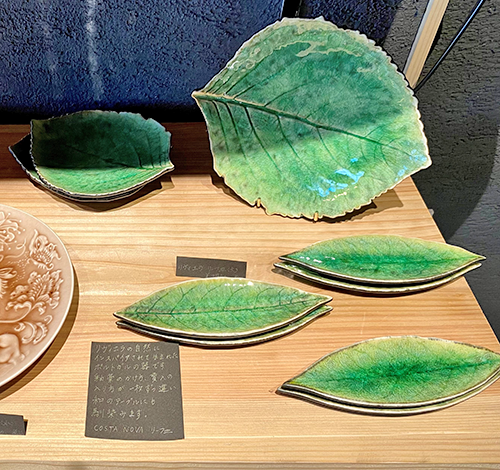 Hailing from Portugal, these hydrangea leaves are both striking and reasonably priced at L 2,750 yen for the large, 2,200 for the small and 1,430 yen for the laurel leaves at the front.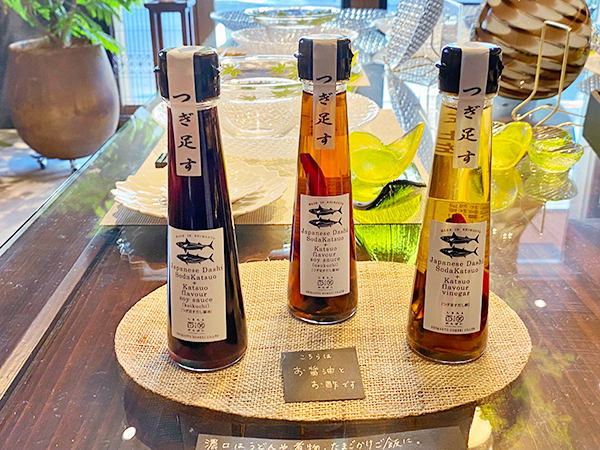 Ichida also stocks condiments and seasonings such as this soy sauce and vinegar from the Shimanto area of Kochi Prefecture.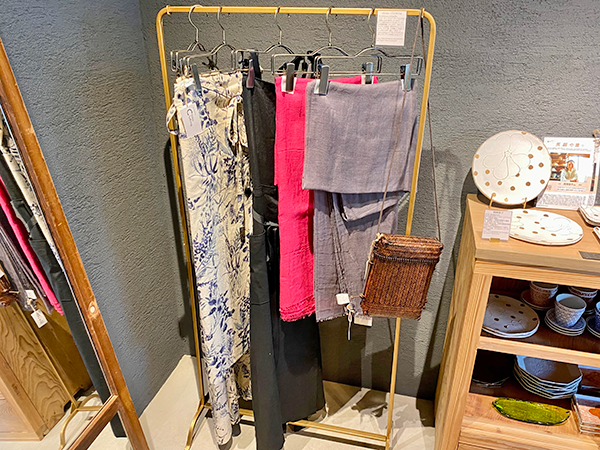 There's even a range of aprons to keep all chefs looking cool in the kitchen.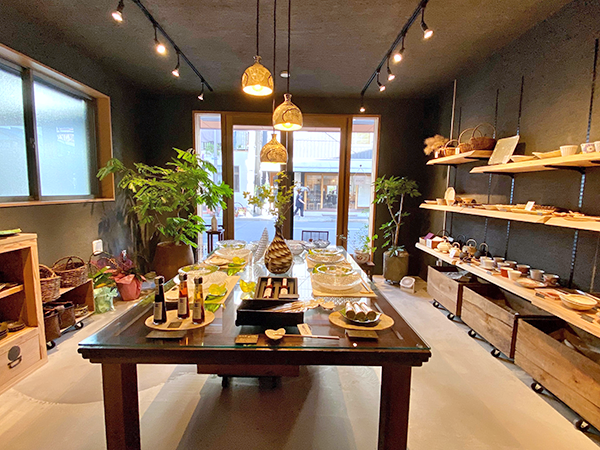 In truth, everything at Ichida is of exceptional quality, personally selected by Ms. Sekiya herself. After visiting the shop we felt thoroughly refreshed, as if the relaxed atmosphere and display of gorgeous tableware, bowls, teapots, cups and more had soothed our spirits. There's so much to see and do in the Kiyosumi-shirakawa area; now visitors can add Ichida to that lengthening list!
Story and photos by Stephen Spencer