Homemade Italian dining, decadent cheese fondue, Tahitian beer, and an owner whom the regulars fondly call "Momma"; these are the elements that make Bistro HINANO unique.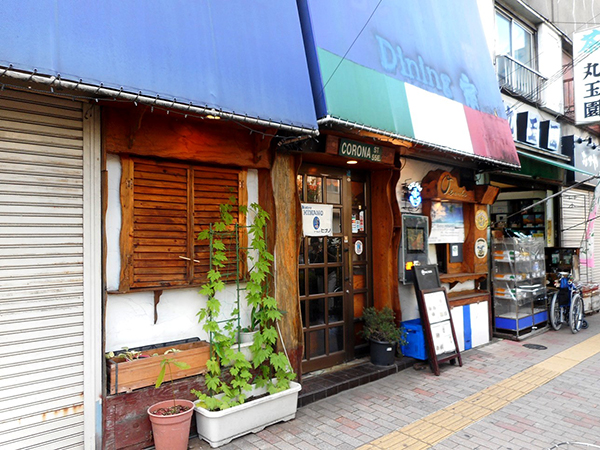 Bistro HINANO is, by definition, an Italian restaurant, even if its name comes from the Tahitian beer it serves. The startling contrast between its menu, which contains pasta, pizzas and carpaccios, and the homey, tropical ambience created by its warm wood panelling and ship-faring references, work in an unlikely but beautiful combination.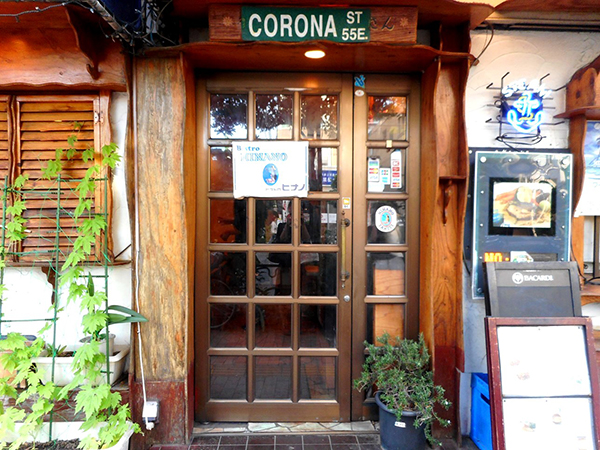 The restaurant opened in 2009 as the culmination of a tag team formed by Mrs. Munesada, the owner, and a chef who'd served internationally aboard a cruise ship. Mrs. Munesada, a veteran of the kitchens with good sense, always wanted her own place, but wasn't particular about the genre. Her flexible nature, combined with the chef's experience and creativity, eventually gave way to the signature dishes served at HINANO today; and their success can only be counted by the customers who opt to become regulars!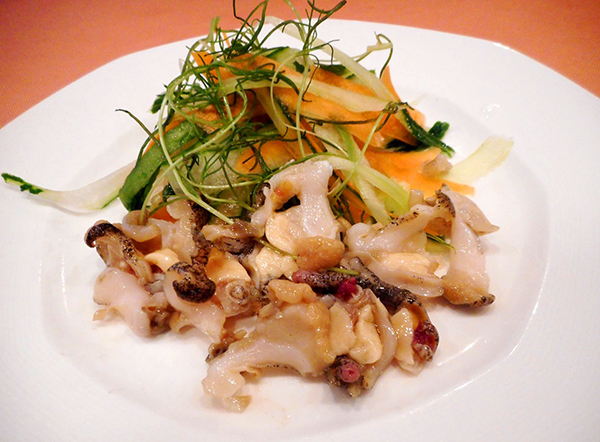 "The food is GOOD," remarked one customer, who kindly joined in during the interview. "And, they're really reasonable. I bet you can dine here on about half the money you'd spend at other Italian restaurants."
Pictured above is the tsubugai (Japanese whelk) carpaccio, on offer at 1500 yen; tsubugai is a prized delicacy of the seas, and the perfect companion to a bottle of white wine!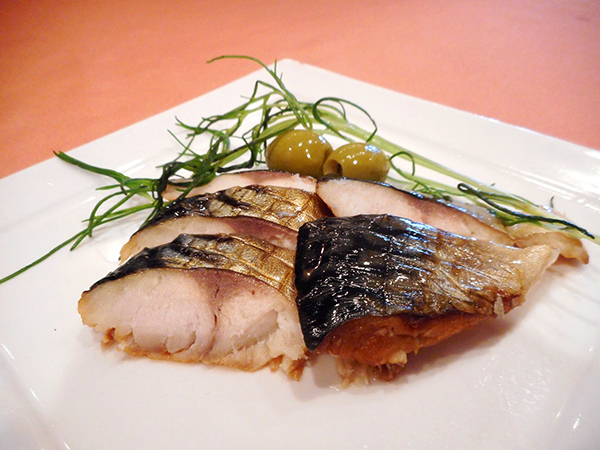 The house-smoked saba mackerel was also an absolute delight. Salty, meaty and yet mild on the palate thanks to its high concentration of omega-3 fatty acids (hello, healthy fats!), it was a great appetizer.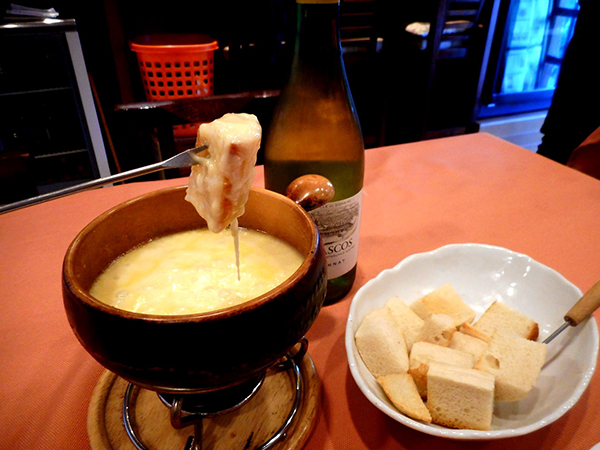 If you find yourself at Bistro HINANO though, the must-have is their cheese fondue.
The cheese used is a mix of Gruyère and Emmental, both designated AOP/AOC (Appellation d'origine protégée or Appellation d'origine controlée, an indication of regional control over the product's authenticity). Served bubbling over a flaming charcoal alongside a bowl of bread, it's an exciting dish that's sure to make any meal feel more special.
"Dip the bread in as much cheese as possible," advised Mrs. Munesada. "Really load up on it!"—and for good reason, because the cheese, hot and dripping and achieving that irresistible stretchy texture, was extremely fragrant and delightfully addictive. You'll want to scoop up every last bit of it!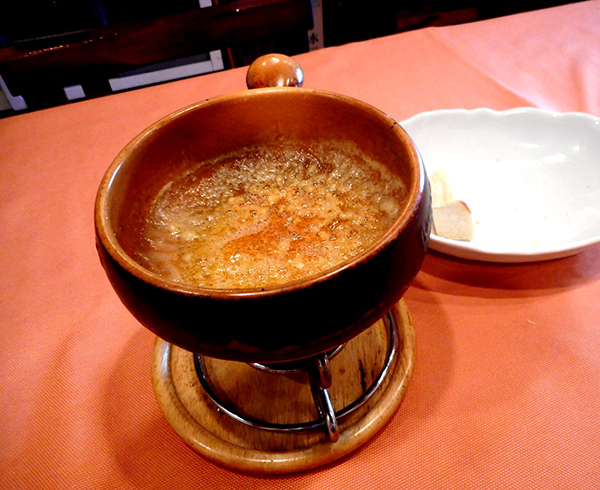 "The best part is when you're done. When the cheese is nearly gone and what's left begins to harden, most people push the dish aside. But if you scrape the leftover cheese out, you'll be in for a real treat."
(If you have a hard time managing, you can always ask Mrs. Munesada for a small wooden spatula to get the task done.)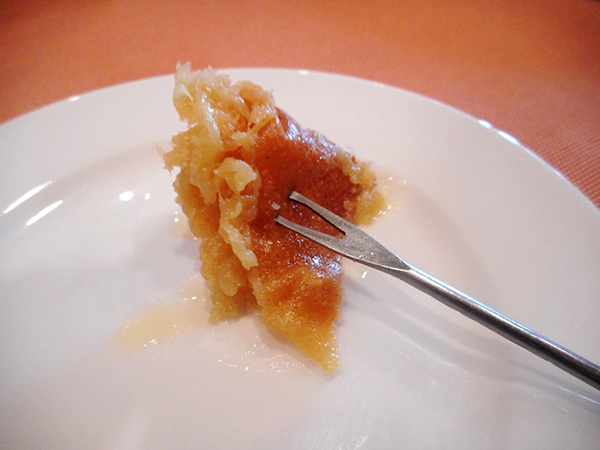 It tasted like a crispy cheese chip—but way better!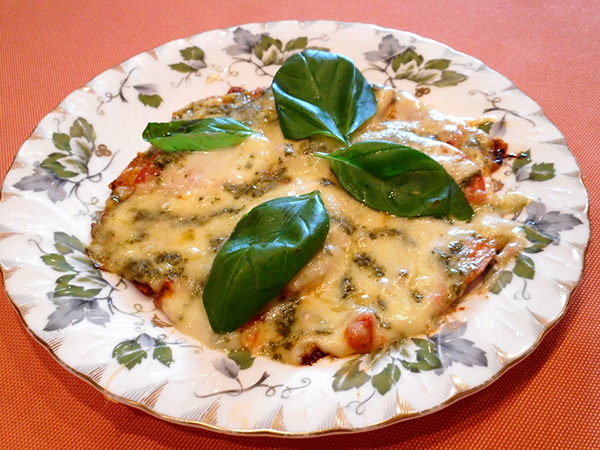 To round out your meal, you can always get a pizza (6 inches in diameter and great for sharing or eating by yourself)…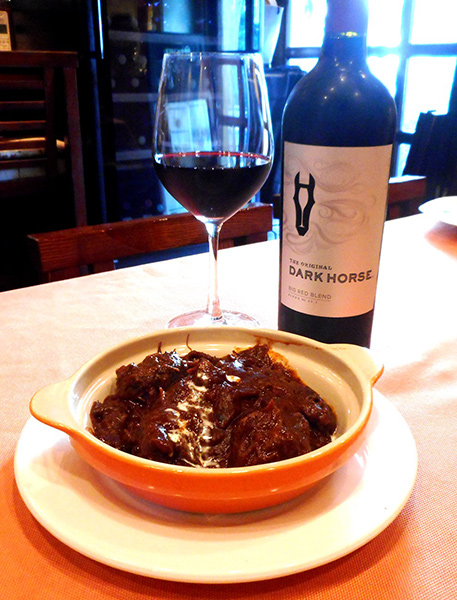 Or try the beef stew, a paragon of good home cooking!
Simmered for hours to make the meat tender enough to cut with a spoon, this generously portioned dish comes smothered in a rich homemade demi-glace sauce. The natural sweetness of the vegetables shines through in the sauce, whose complex flavour does the beef great justice.
You'll likely want to pair it with a nice, full-bodied red wine; HINANO has plenty of variety in stock, starting at 3500 yen per bottle.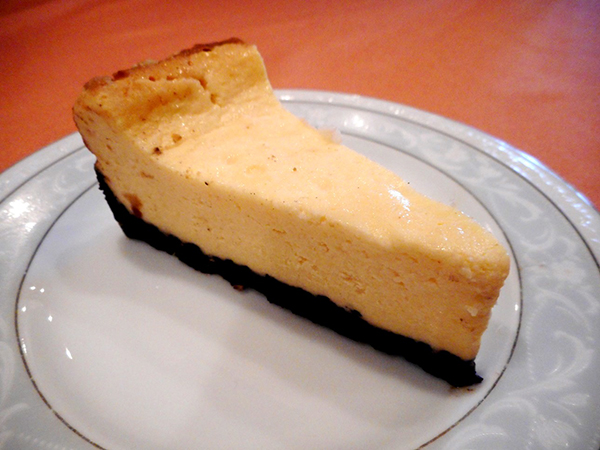 Full yet? But wait! There's still dessert—HINANO's famous cheesecake! Using quality cream cheese, Mrs. Munesada bakes a cake that hits the perfect texture between spongey and dense; it is somehow both light and filling, and not too sweet. This is the kind of cake that'll convince you to finish the slice even after you claim you're "too full", and has converted even adamant cheese-haters to rethink their opinion (true story!).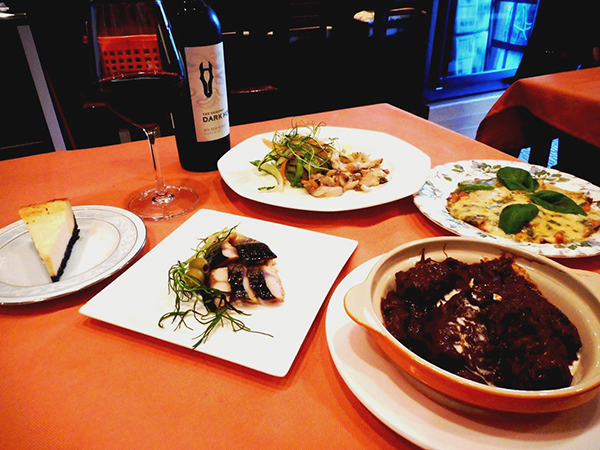 Mm… What a beautiful spread!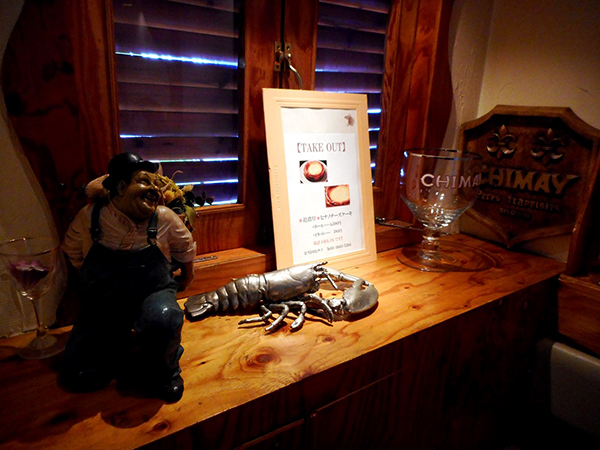 "I'm welcomed like family here," the customer who had been kind enough to comment during my visit said at the end. "I got to know Momma and she treats me just like a sister. She's considerate and kind. Everyone loves her. Whenever I come here I just let my hair down and eat what I like—it's wonderful."
Mrs. Munesada, on the other hand, laughs off the compliment, saying she's just doing what she wants to do. "It's not an easy business running a restaurant, but I've been blessed with good customers who are willing to come back and stay loyal. This will probably be my last store, so I do what I can."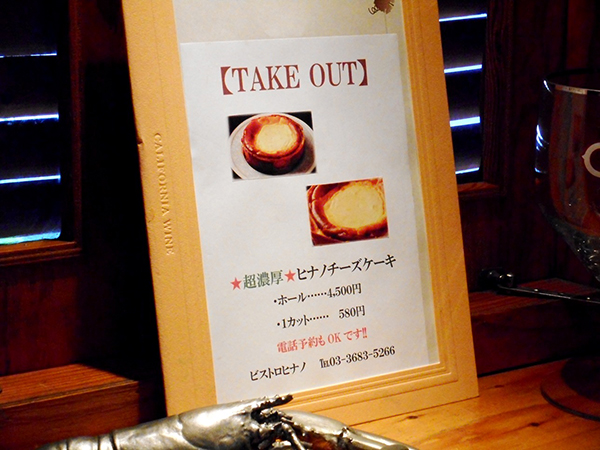 Even if you're just passing by near Nishi-ojima Station, consider popping into Restaurant HINANO for your dinner. You might just be the next customer to join the HINANO family! Or, if nothing else, their cheesecake is available for takeout, and you've got to taste it to believe it.
Story and Photos by Xianru Shen(Koto City Office Coordinator for International Relations)