Today, I'm going to introduce you to my favorite hair salon with high-quality techniques and Japanese hospitality in the Sumiyoshi area.
The owner, Yuriko Miyagawa, had been working in a big famous hair salon chain in Tokyo for over 20 years and opened her own salon, Diaport, 4 years ago.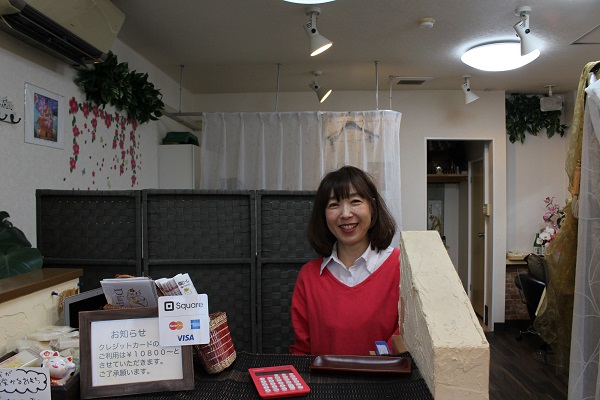 When she thought about having her own salon, she decided to do something that she couldn't do in a big chain store that had many rules and limitations.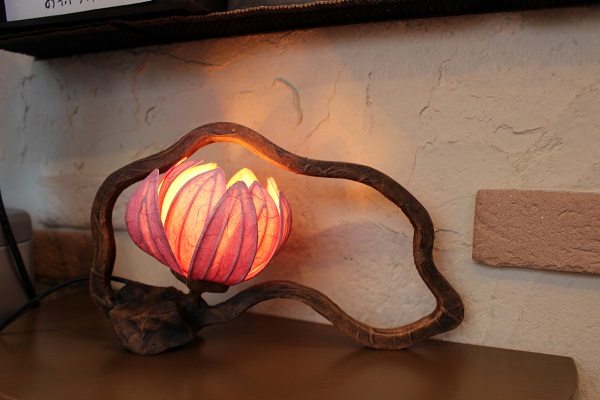 As she believes that beauty comes from feeling happy and relaxed, this hair salon specializes in private service which means you are the only guest at that time and you will feel comfortable and relaxed with the hospitality, tropical-style décor and healing music.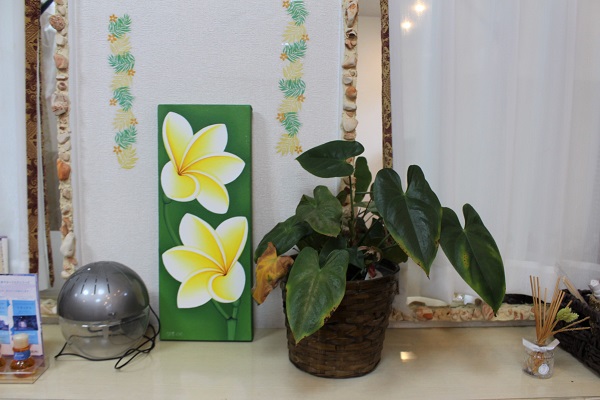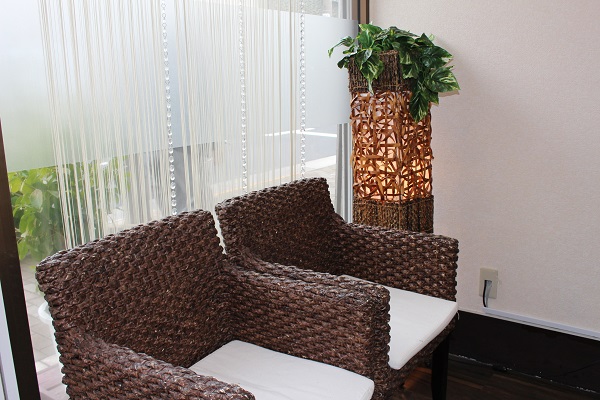 Ms. Miyagawa uses only organic hair products to color, revive and treat your hair. She learned a lot about hair products from the companies that make them, so her knowledge can be trusted.
One of my favorite services here is the shampoo with soda shower which comes with all the menus for free.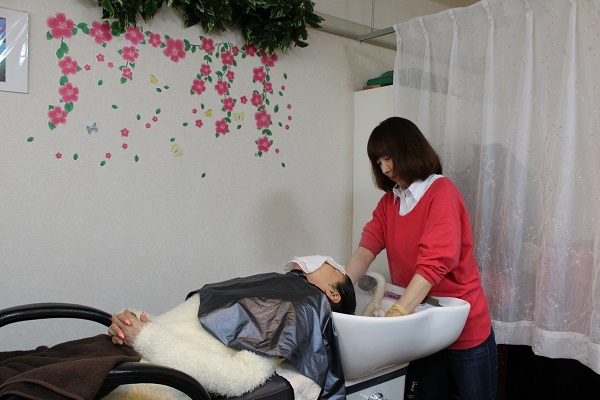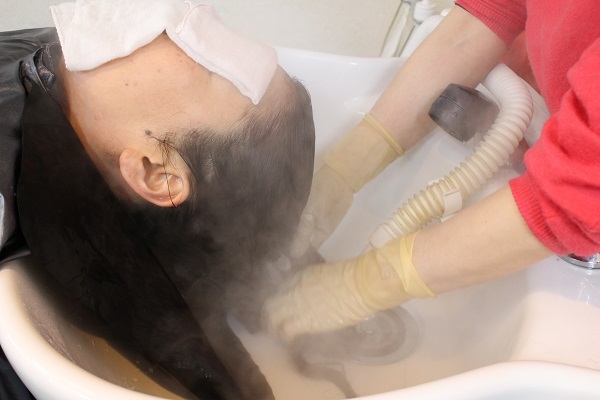 "This soda shower improves circulation in your head and revitalizes your hair," she says. Whenever I have this done, I feel comfortable and become sleepy!
After the shampoo, you can get a head and shoulder massage for about 5 minutes and this is also free!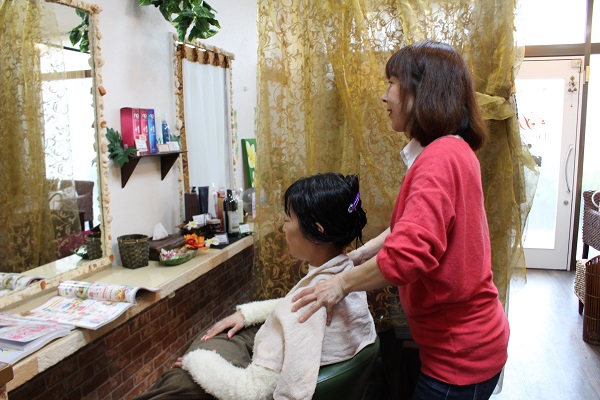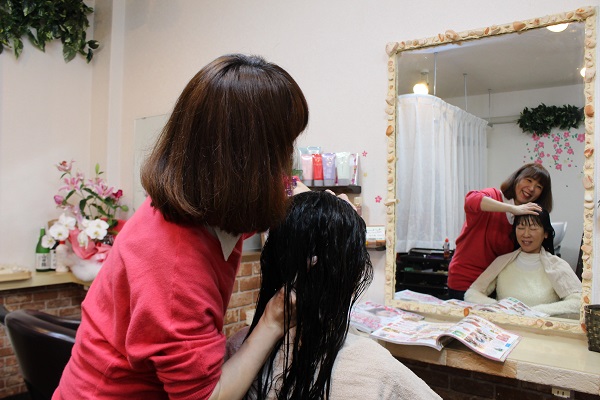 Look at this fabulous straight hair!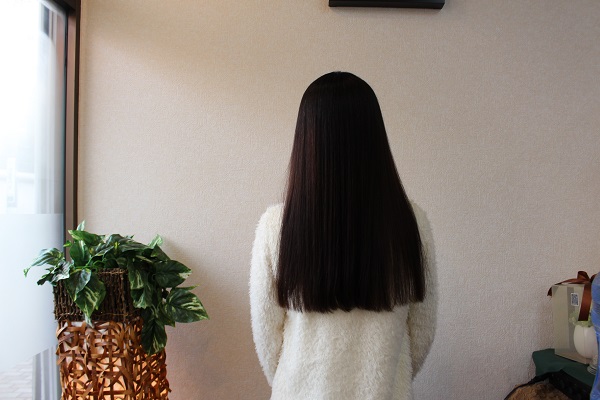 I recommend a Re-curl for people with damaged hair who want to try curly hair.
This is a special method that makes curls using a special treatment.
As it requires a high level of skill, there are few hair salons that offer Re-curl services.
So, do you want to give this salon a try?