Brand Goods Wanted!
Published: February 10, 2021
The kaitori business has exploded in popularity in Japan in recent years. Put simply, kaitori shops buy and resell used merchandise such as fashion items, watches, jewelry, clothing, and the like at discount prices. To learn more about the business, we dropped into the newest kaitori shop in Ojima, Kaitori Centre Cowcow, to chat with the manager and appraiser Ms. Rie Sakurai.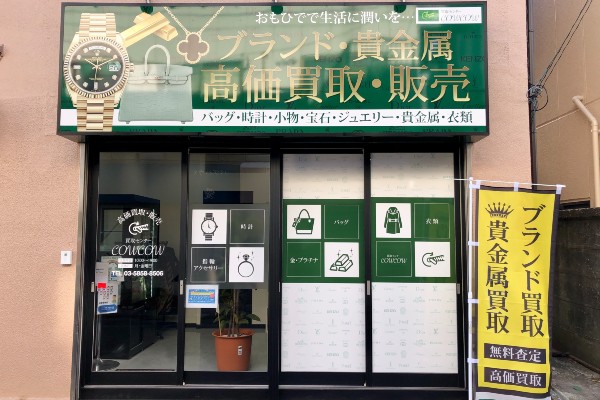 Kaitori Centre Cowcow is located just a couple of minutes walk from Ojima station, on a side street off Sunroad Nakanohashi. "We opened here on December 11th. 2020," explained friendly and approachable Saitama native Ms. Sakurai. "The Ojima area and Nakanohashi Shopping Street in particular are lively places, good for business."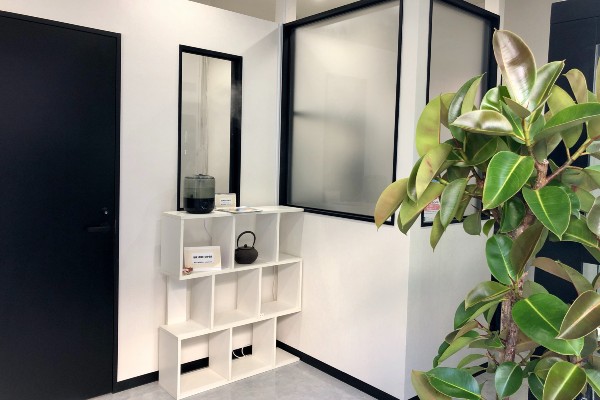 The interior is spotless and simple, with all coronavirus protocols firmly in place. A corner booth, enclosed for privacy, is where the appraisals take place.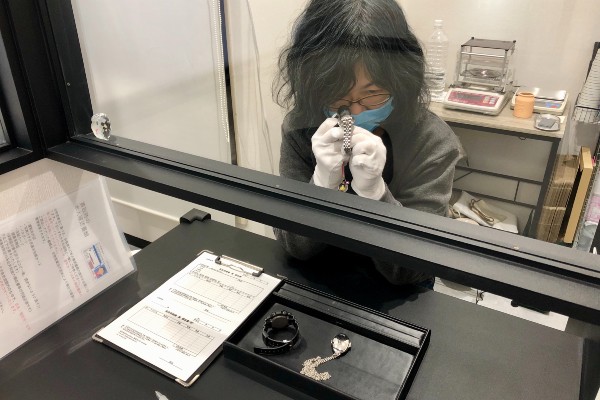 The registration process is quick and easy, with ID such a passport, driving licence or alien registration certificate acceptable.
The system is very straightforward. Customers can visit the shop and have their items appraised before deciding whether to accept the offer. Cowcow also accepts photos of the items sent by Line for appraisal, a valuable service during the current pandemic situation. Ms. Sakurai is a qualified appraiser with many years experience in the business. She emphasized that, "There's no charge for an appraisal and no obligation to sell. Some customers have no intention to sell but just want a valuation and that's fine."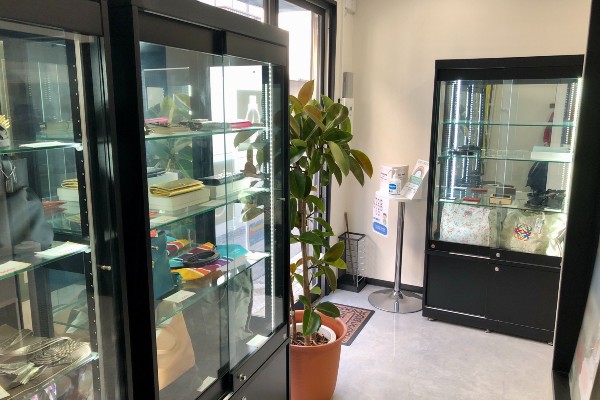 "The shop is open from 10 am to 7 pm, with appraisals finishing at 6:30 pm. It doesn't take long to value an item, just ten minutes or so. What kind of items does Cowcow look to buy? "Well, we mainly focus on brand goods, in particular bags, purses, wallets, clothes, footwear, accessories, and so on. We also accept gold, silver, platinum, and other precious metal items, together with gold or silver plated things too." Is there anything you don't deal with? "We don't buy electrical items or household appliances," explained Ms Sakurai.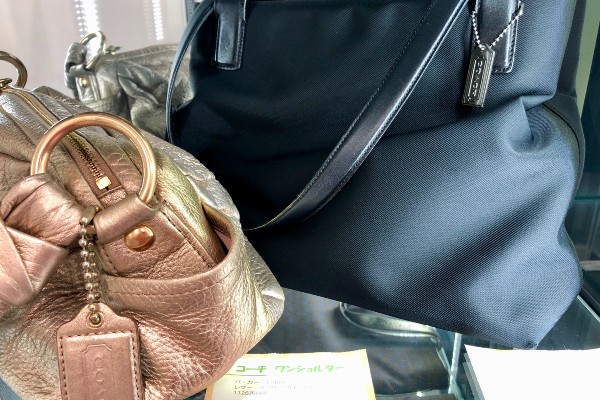 The Cowcow website states that unregistered swords or knives, cosmetics without labels written in Japanese, military or public employee uniforms, items that have little possibility of resale, poor quality, broken or irreparable items are also not accepted. Customers are free to have items repaired, and then offer them for sale to Cowcow. However, unlike some sites which aren't too fussy, Cowcow is totally honest about the condition of all items it offers for sale.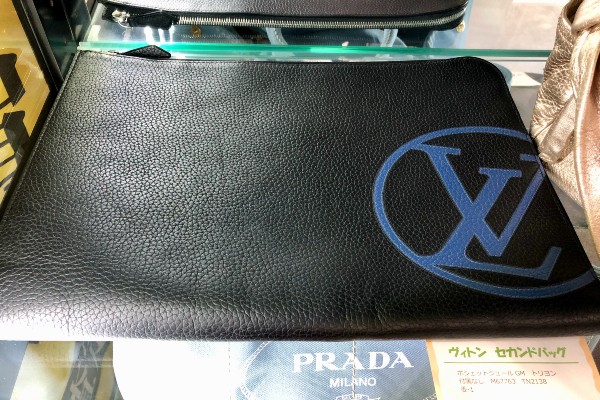 The over-the-counter sales at Cowcow are, as Ms. Sakurai mentioned, dominated by bags and fashion items. When asked what the most in-demand items were, Ms. Sakurai's answer was swift and surprising: "Vuitton and Gucci, with older Vuitton items made during Japan's economic "bubble period" commanding staggering prices." Not vintage, but bags, wallets and purses made when Vuitton had a much narrower product line than now. If any readers have mid 80s to mid 90s Louis Vuitton items they don't use at all, now would be a profitable time to sell!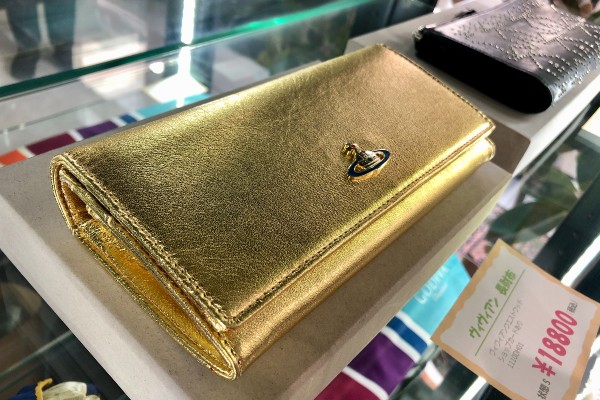 At a less shocking price is this classic gold purse from Vivienne Westwood. Vivienne has a devoted following in Japan and bargains may be had on many items.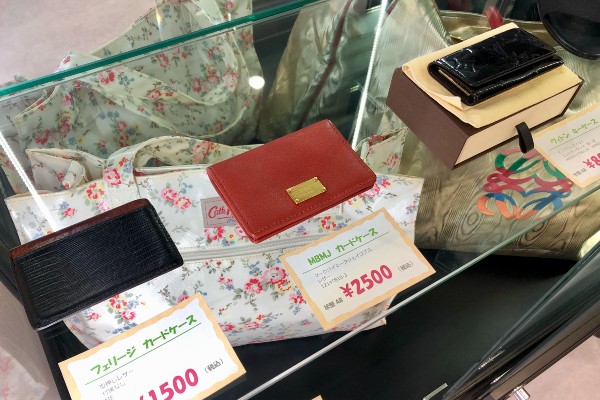 From left: a Felisi card case, an MBMJ card case and a Louis Vuitton vinyl key case. Underneath are a Kath Kidston tote bag and a large Loewe tote, all in very good condition and reasonably priced. Hermes and Coach bags were also on sale at marvelous discounts.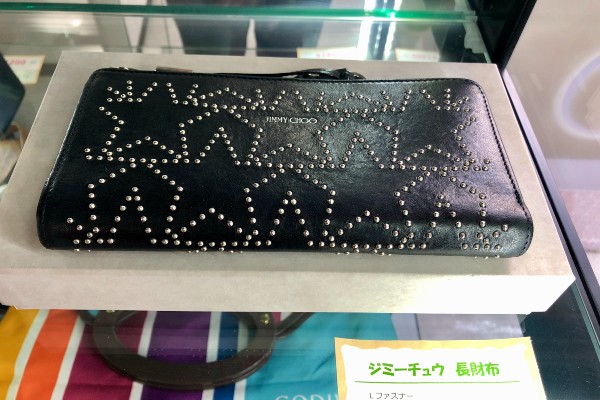 This rather nice wallet by perennial favourite Jimmy Choo.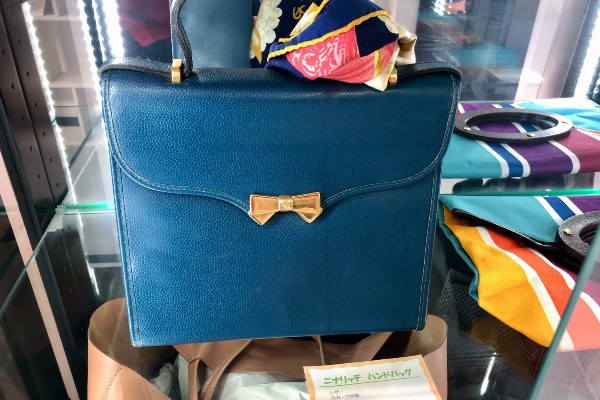 This fetching Nina Ricci bag is a snip.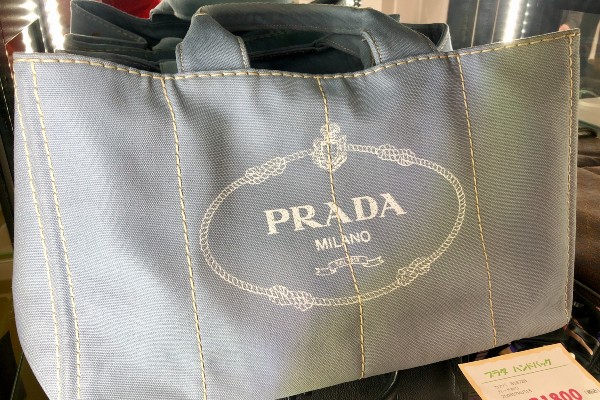 Prada is another great favourite.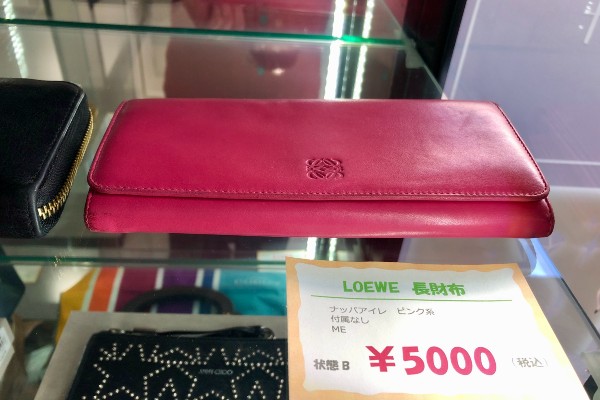 This shocking pink wallet from Spanish luxury leather brand Loewe is a bargain.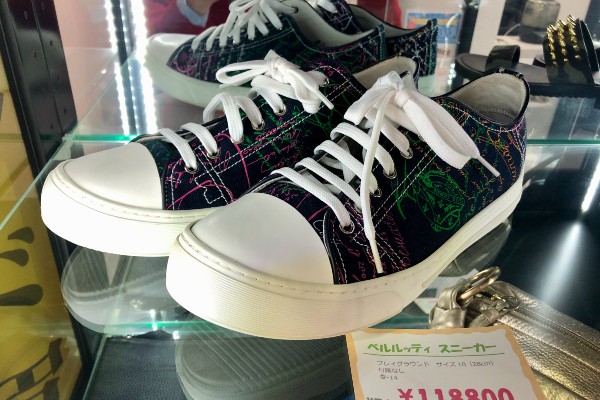 It's not all bags, though. On the day we visited the shelves held some seriously high-end men's shoes such as these Berluti sneakers and a pair of studded leather Zanotti sandals.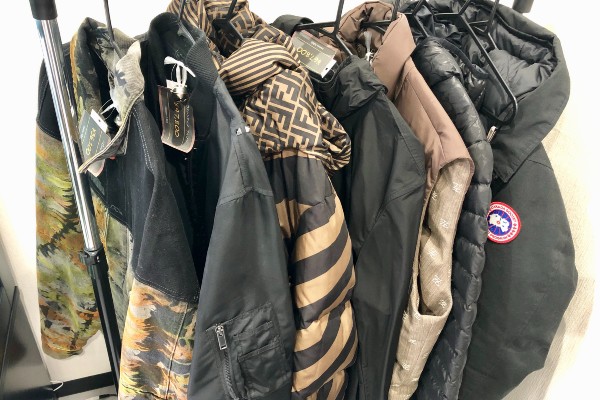 There were also some large size men's clothes from brands such as Valentino, Fendi, Burberry and Canada Goose. They seemed as good as new and were priced very reasonably, considering the full retail price. All prices include tax.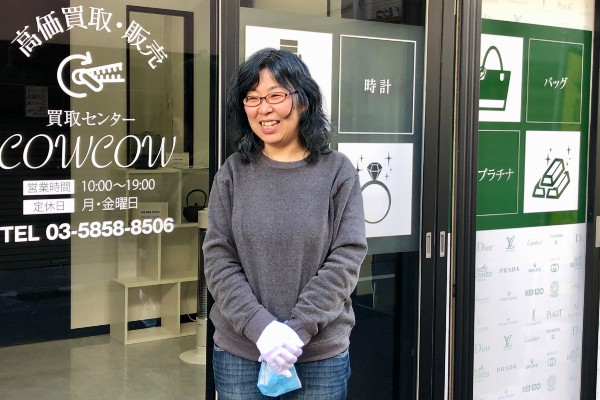 Interestingly, Ms. Sakurai said that many customers were foreigners who used Cowcow as they could trust the items to be genuine and the prices fair. Whatever your item may be, whether you really want to sell it or not, or whether you just want an appraisal, everyone is welcome. Ms. Sakurai is most knowledgeable and more than happy to share that knowledge. If you're in the Ojima area, checking out the in-store shelves now and then is definitely recommended!
Story and photographs by  Stephen Spencer