Casual French Wine Bar & Deli
Published: November 26, 2021
La Pecco is a casual French restaurant, wine bar, and delicatessen in Monzen-nakacho. Opened in October 2019 by Koji and Sachiko Sakamoto, La Pecco has proved a great hit with health-conscious local residents. On a recent autumn afternoon, we dropped in for a chat with the owners.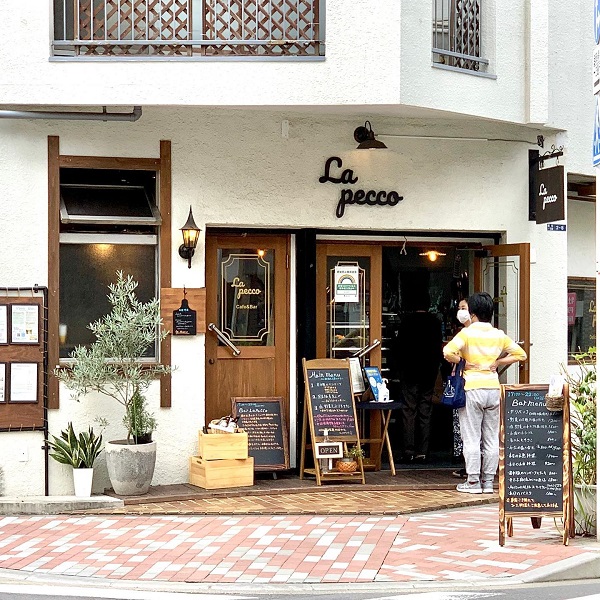 Located just five minutes' walk north of Monzen-nakacho station in a quiet backstreet area, La Pecco was redesigned into a smart and stylish space by the Sakamotos themselves. While sounding Italian Pecco is actually a dialect word from Ms. Sakamoto's home area of Iwate in northern Japan, with the meaning of "a little" as in "a little to eat" or "a little break".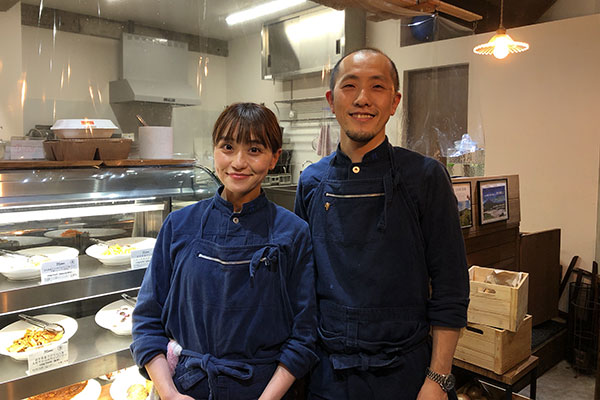 Ms. Sakamoto boasts a remarkable working history: a French chef and patissier, she runs a catering service for busy mothers (Happy Chef Catering) with 200 engagements a year, while simultaneously cooking at La Pecco. She's worked as a food co-ordinator for television shows, is a qualified vegetable sommelier, and a nutritionist, once working in a nursery school because she wanted to develop meals for children. Husband Koji is a qualified sommelier, selecting the wines and other drinks to pair with the dishes and cooking too.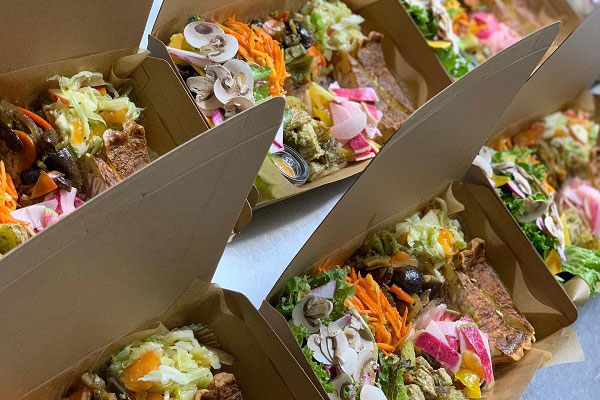 The menu at La Pecco favours vegetables and many other ingredients from Ms. Sakamoto's home area in rural Iwate. Traditional fermented soybean paste (miso), vegetables from family farmers, some grown by Ms.Sakamoto's parents themselves, lovingly raised pork, brand eggs, and the renowned Hachimantai mushrooms are all used. A traditional Iwate version of the wildly popular fermented rice mold (koji) is also used in many dishes.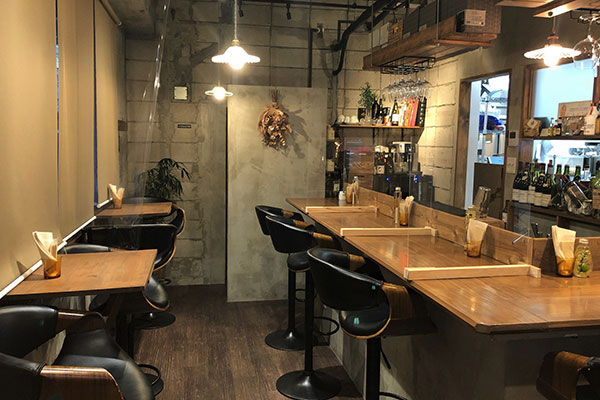 "We were using a rented space before to prepare food for the catering business but it was rather inconvenient so we decided to open our own place," explained Ms. Sakamoto. "We really liked this area and the building so we decided to expand." The rather unique interior shape of La Pecco comes from it being two shops rebuilt into one. The left side contains the very comfortable bar and restaurant area.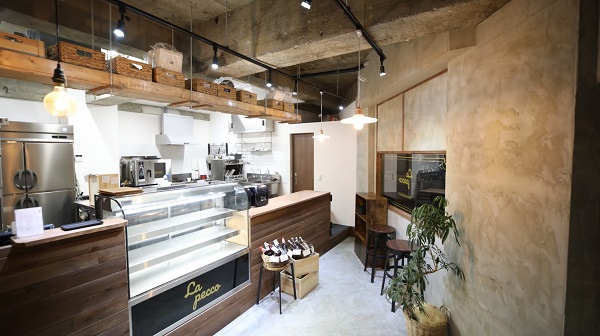 With the kitchen and delicatessen in the main body of the building.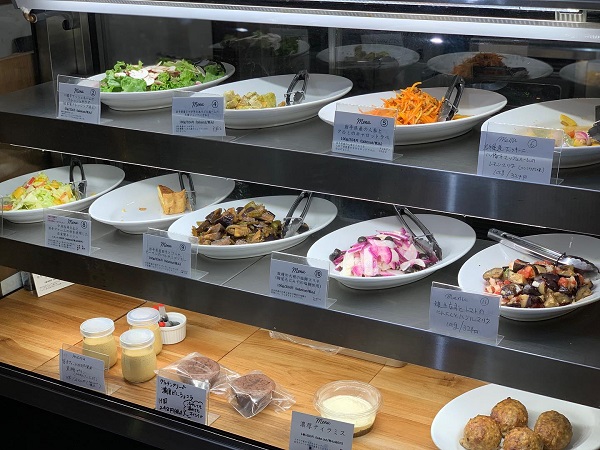 The deli showcase is packed with vegetable and deli delights, starting at 324 yen per 100g. On the day we visited there were Hachimantai mushrooms and salad in a homemade dressing, Iwate carrots and nuts in a carrot râpée, and Iwate cabbage and onions in a grapefruit marinée. A particular favourite is the sauteed Iwate burdock root, carrot, and onion in balsamic sauce. Great looking dishes perfect for singles or busy working parents with hungry families to feed, or those of us suffering from a lack of vegetables.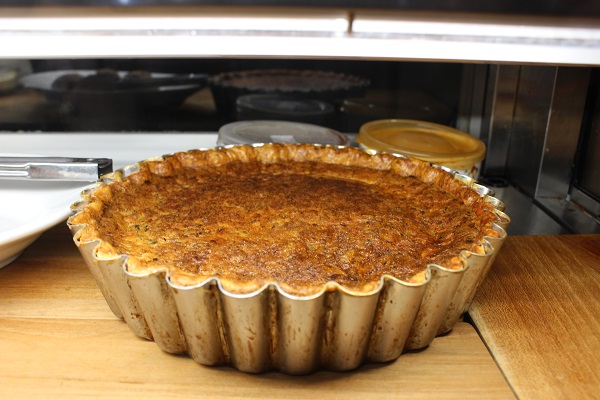 This quiche is one of the most popular items at La Pecco. Made with milk from the Iwate Nakahora Dairy Farm and fresh farm eggs from the same region, it's rich, flavoursome and nutritious. The quiche features seasonal vegetables and is very popular with local kids, according to Ms. Sakamoto. One slice is just 248 yen!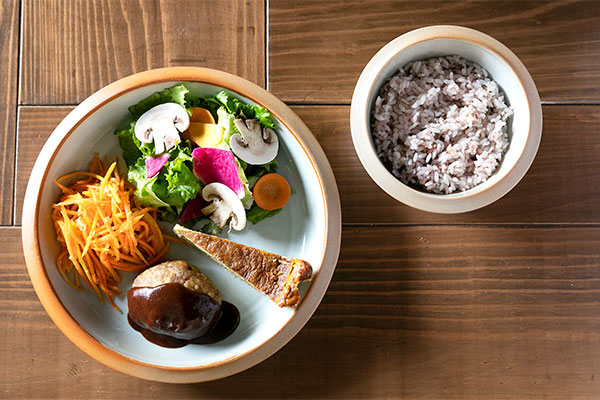 This is the popular La Pecco Deli (1,100 yen eat in or 1,080 take out), featuring three choices from the deli menu, a main dish from the daily selection and a hearty portion of rice with mixed grains and cereals.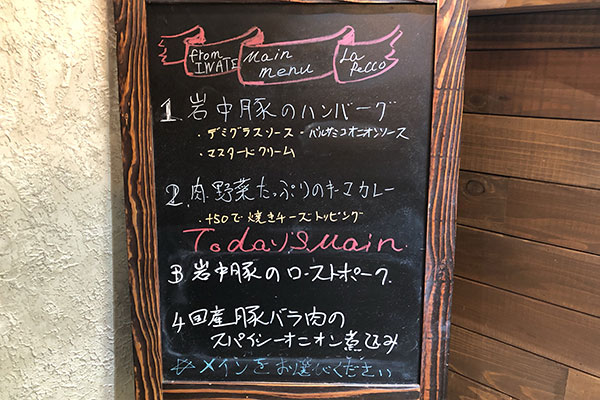 On the day we visited, the lunch main menu featured regulars Iwate pork hamburg and keema curry with lots of vegetables, together with two daily specials in roast pork or pork simmered in a spicy onion sauce.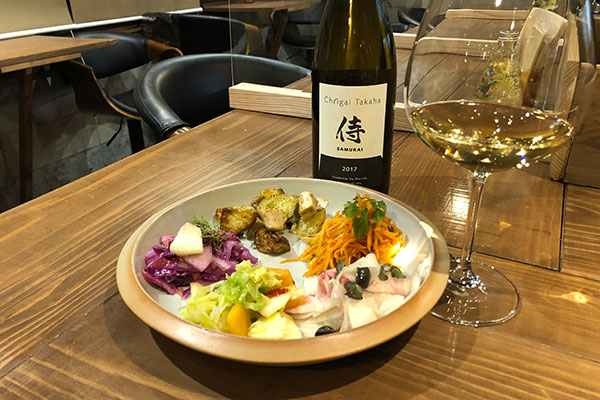 The evening menu is different again, with this selection of five vegetable dishes for two people very popular at 1,320 yen. Mr. Sakamoto recommended this California Chardonnay, a joint production between a famed American winemaker and a Japanese husband and wife team.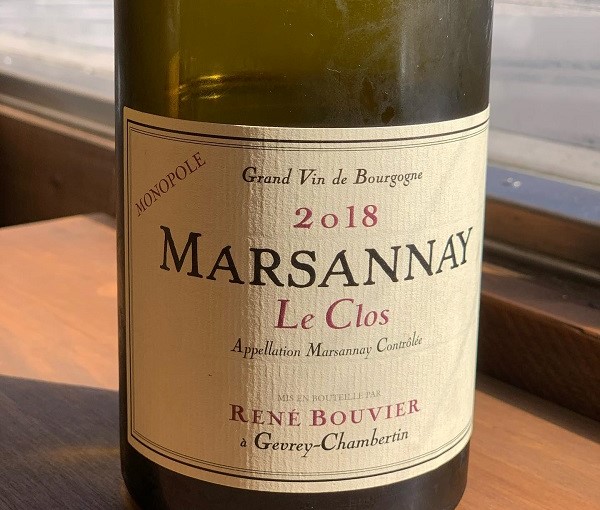 My wine expert colleague was delighted with the wine list at La Pecco as it covers all the bases from reasonably-priced but fine quality to serious heavy-hitters, with many cult wines for good measure. Glasses of the "casual wine" begin at 550 yen each.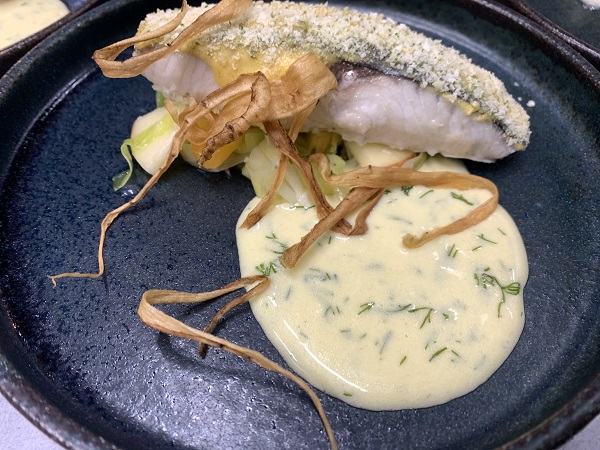 The dinner course menu is separate again. The courses begin at 3,080 yen and can be paired with a three wine selection for 3,450 yen.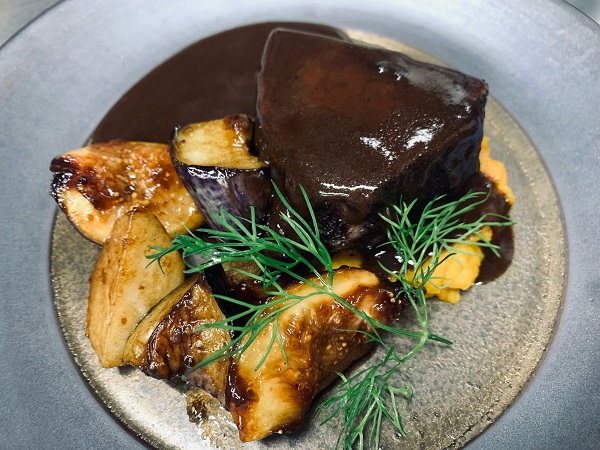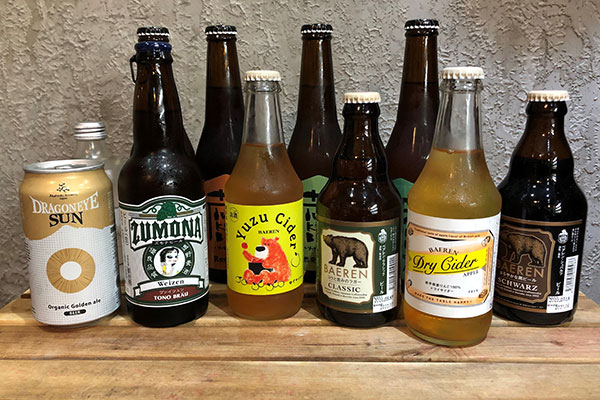 Beer drinkers needn't feel neglected as there's a fine selection of craft ales and cider from Iwate. La Pecco is the only place in Tokyo where some of these beers are available. Bottles begin at 880 yen.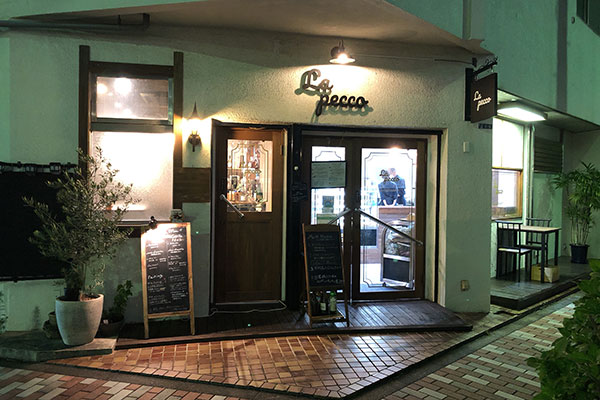 Whether it's extra vegetable dishes for dinner, an eat-in or take-out lunch while teleworking, or a full-blown French dinner with top shelf wine selection, there's something for everyone at La Pecco. Everything's immaculately prepared and beautifully presented, as the links below show.
Story and some photos by Stephen Spencer