Hinozen Toyosu is the latest addition to the Hinozen group of izakaya (Japanese pub) restaurants. Located just one minute from Toyosu station, the restaurant mainly features dishes of a distinctly fishy flavour. On a recent hot and humid afternoon, we dropped in for a chat with a pinch-hitting assistant manager.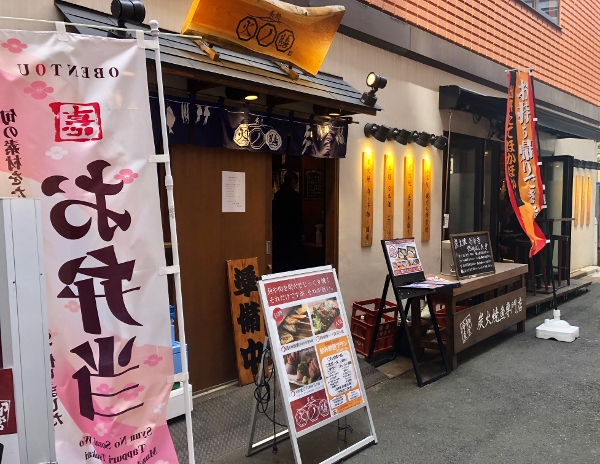 "We opened in March of 2019 and thanks to our customers have been busy ever since," explained the assistant manager. "Owing to our location just down the road from Toyosu Fish Market, we are able to source the freshest fish and offer it at competitive prices."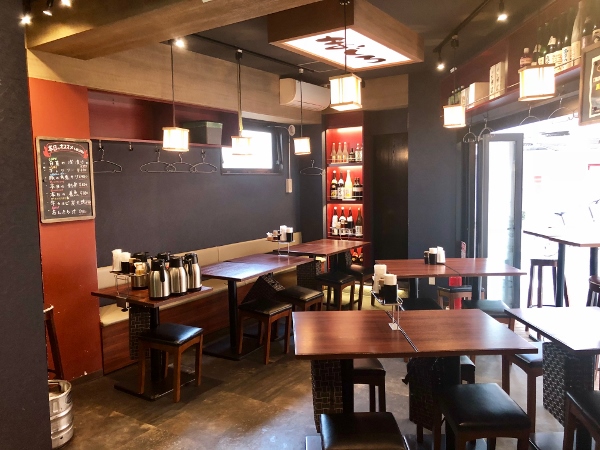 With emergency measures such as ventilation and social distancing in place, the doors and windows were wide open at Hinozen, creating a comfortable, airy atmosphere. A couple of business-people were enjoying a late set-menu lunch and the air was tangy with the aroma of grilling fish. "Most of our lunch customers are business people or local residents, while the former are again our major visitors in the evening," he said.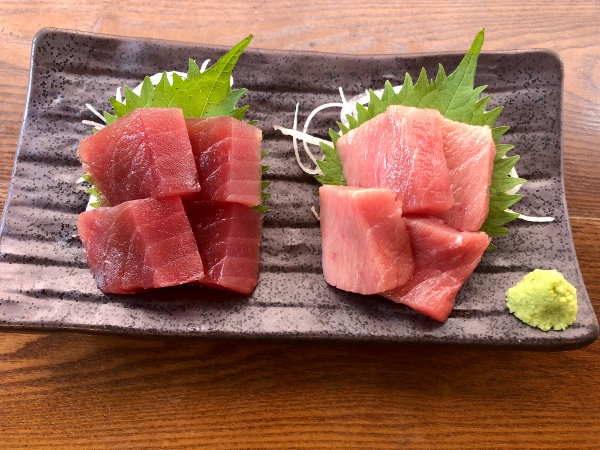 After a long, hard day at work there's nothing like a relaxing drink and some top-quality sashimi. Sourced directly from the Toyosu Fish Market this dish of Pacific Bluefin tuna (hon maguro) and tuna will cost you 1390 yen for starters.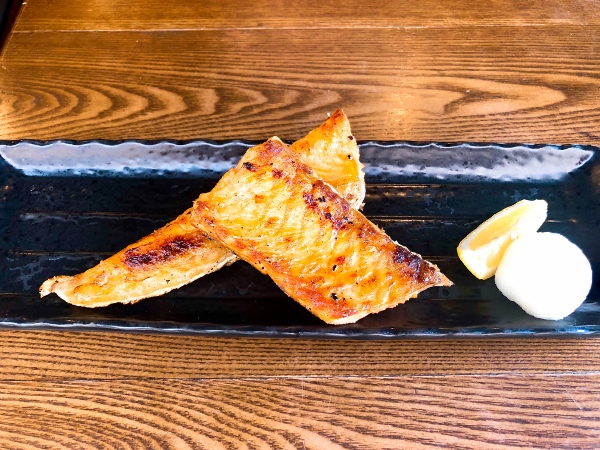 Hinozen Toyosu specializes in charcoal grilled fish and employs an expert whose sole task is to grill the various cuts. This is salmon harasu, taken from the fatty stomach area of the salmon. Less salty than other cuts of salmon, it's juicy and is best eaten with a touch of lemon or soy sauce on grated daikon radish. Very reasonable at 690 yen, too.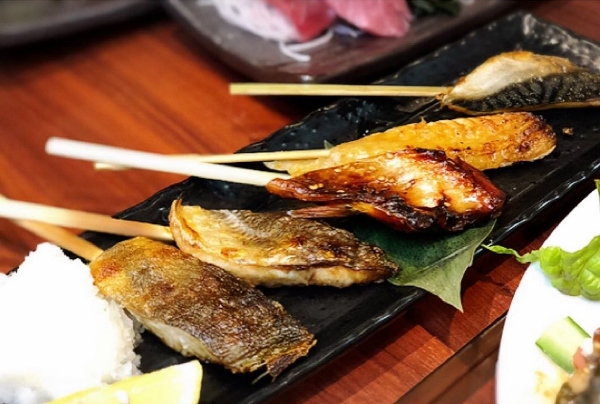 Bamboo skewers of chicken grilled over charcoal is the immensely popular yakitori, but Hinozen Toyosu serves a rare version that substitutes fish for chicken. These "yaki-fish" are available in sets of three for 580 yen or five for 980 yen. Pieces of horse mackerel (aji), mirin marinated dried mackerel (saba mirin), salmon harasu, herring (nishin), Okhotsk atka mackerel (hokke), mackerel in Kyoto-style sweet miso (saikyo zuke), Kinka mackerel, and the like are cooked slowly over charcoal to bring out the full flavour of the fish. Large fillets of the same fish are all available on the full menu for 590, 690 or 790 yen each.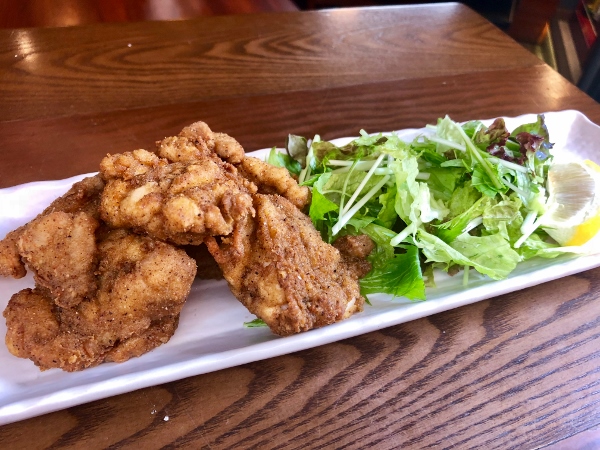 It's not all fish, though. This deep-fried chicken is flavoured with a mix of 11 different spices (but is not too strong for kids) and costs 690 yen. Perfect with a cold beer on a hot summer's evening!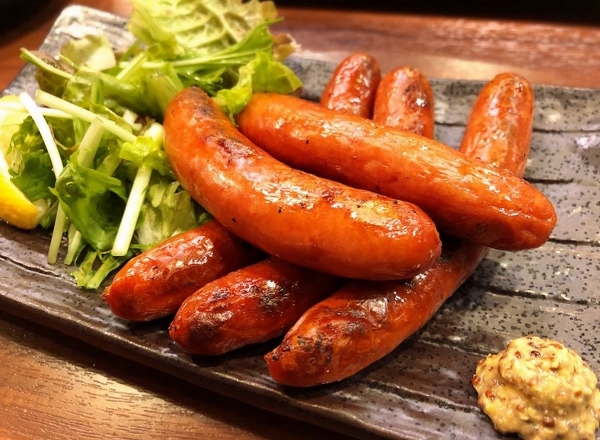 Charcoal grilled beef short ribs (gyu kalbi – 980 yen) and these tasty-looking spicy chorizo sausages (690 yen) were on the daily recommended list when we visited Hinozen Toyosu. Charcoal grilled pork loin and pork short ribs are both 790 yen, with hamburger skewers at 390 yen each.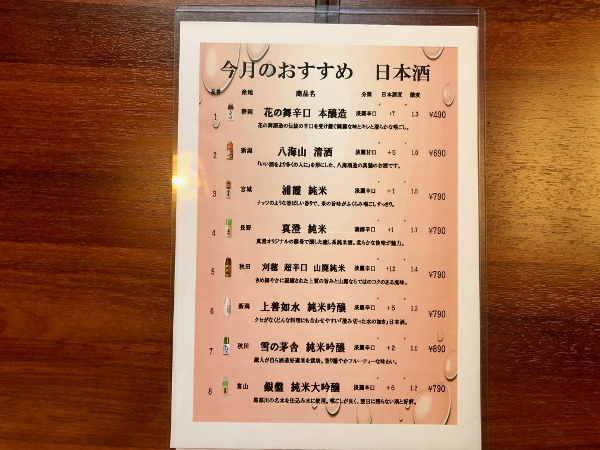 Hinozen Toyosu offers ten kinds of sake each month so regular customers are able to enjoy a wide variety during the year. The sake menu for June contains brews from Shizuoka, Niigata, Miyazaki, Nagano, Akita, and Toyama, priced between 490 and 890 yen each.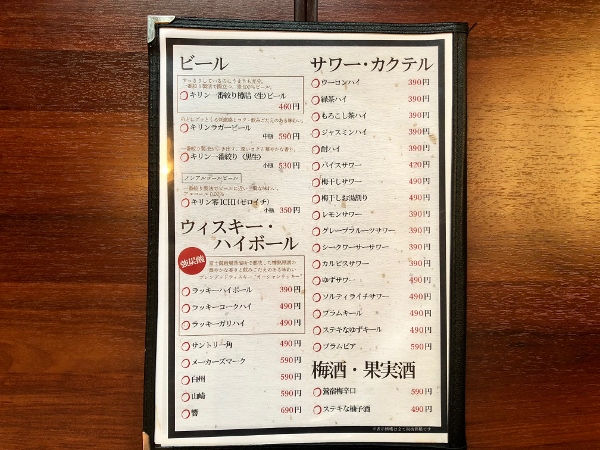 Draft beer is Kirin Ichiban Shibori at 460 yen, while Kirin Lager and Ichiban Shibori Kuronama are available in bottles at 590 and 530 yen respectively. Highballs made with Ocean Lucky whiskey are 390 yen, while highballs made with Kaku, Makers Mark, Hakushu, Yamazaki and Hibiki whiskies vary from 490 to 690 yen. Sours, popular drinks made with shochu, soda water and fruit juice or other mixers, range in price from 390 for an oolong-hai to 490 for a yuzu sour. Cheers!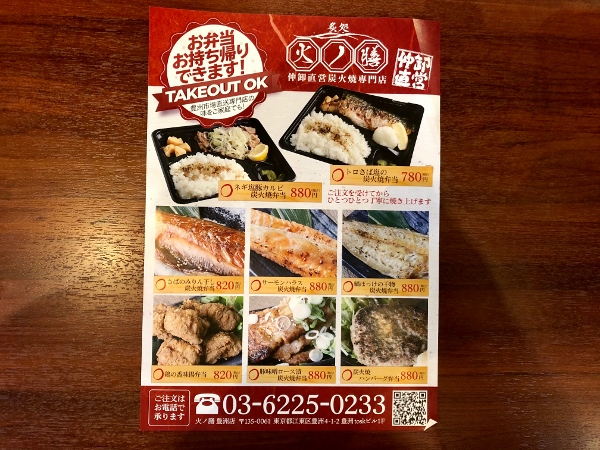 Eight varieties of take out lunch boxes are available from 11:30 to 14:00. Prices range from 780 to 880 yen, with char-grilled mackerel the most popular. Besides the mackerel there are Okhotsk atka mackerel, salmon harasu and mirin marinated dried mackerel. Meat lovers can enjoy salted pork short ribs with negi onions, pork loin, char-grilled hamburger, or deep-fried chicken. Just call Hinozen, place your order and stroll down to pick it up.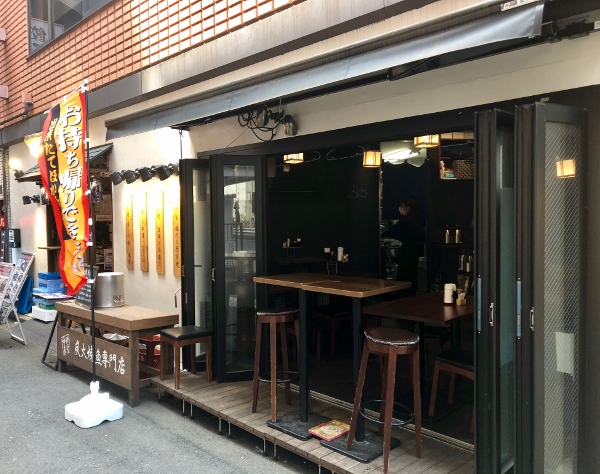 The lunch menu features sets of grilled fish or meat, with the bonus that customers in the restaurant can enjoy second helpings of rice and miso soup. All-you-can-drink deals at 1500 yen for two hours with last orders after 90 minutes are available, as are course dinners for 4500 yen or 5500 with unlimited drinks. The current opening hours are 11:30 to 14:00 for lunch and 17:00 to 22:00 at night, with last orders at 21:00. Hinozen is currently closed on Saturday lunchtimes, although the staff expected that to change in the near future. If in doubt, please check the Facebook page link, or call directly. Bon appetit!
Story and photographs by Stephen Spencer