The word "mignon" in French means dainty or petite, and that is an apt description of some of the items for sale in Mignon, a small "outlet shop" located on Norakurōdo (Norakuro Road), a shopping street close to Morishita Station, named after a popular manga character, Norakuro, a black and white dog, created in 1931 by Suihō Tagawa, a local comic book artist.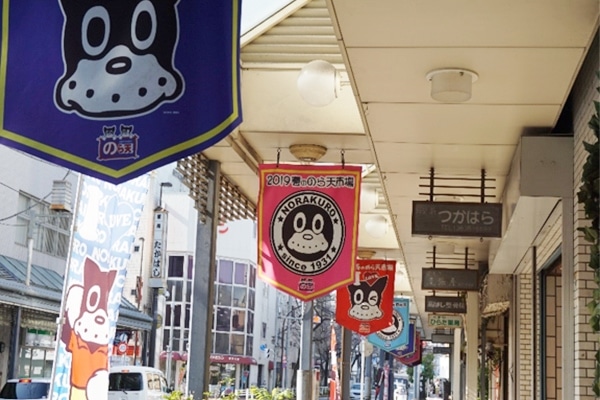 Mignon opened in October 2017 and is run by Mr. Kenichi Yoneyama, a local man, born and raised in Morishita, who spent 15 years in Hong Kong, where he learnt to speak English and Mandarin Chinese. He now divides his time between Mignon, a job with a trading company, and helping to promote the activities of the shopping street. When he is not around, at least one of his three assistants is there to serve customers.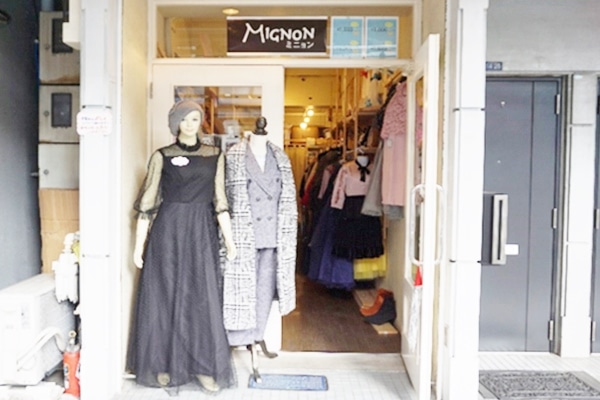 It is difficult to move inside Mignon, because of the racks of what appear to be party dresses, which line the walls of the shop. On closer inspection most of these are for sale at the "give away" price of 1,000 yen!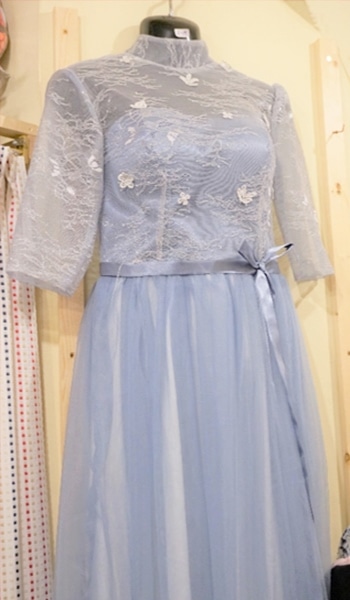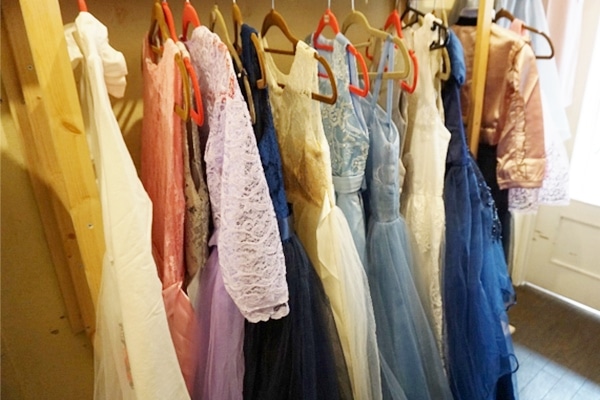 And, because of the season, there are racks of coats, down jackets and anoraks, which can be had for the incredibly low price of 2,000 yen each.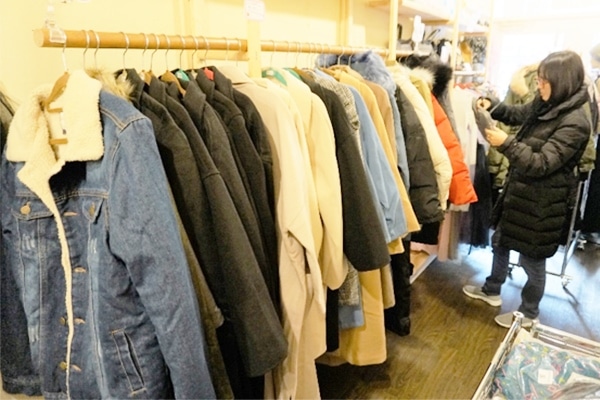 When I asked him how he could afford to sell these clothes at such low prices, Mr. Yoneyama explained that through a long association with a Chinese friend who runs an online shopping website, Mignon acts as an outlet shop for returned and end of line items, and because of this is able to price most of these brand new items at 1,000 yen.
As Mr. Yoneyama explained, "These colourful clothes are popular with local foreign residents, especially from countries such as the Philippines, Nepal, China and Vietnam, who like to dress up when they celebrate……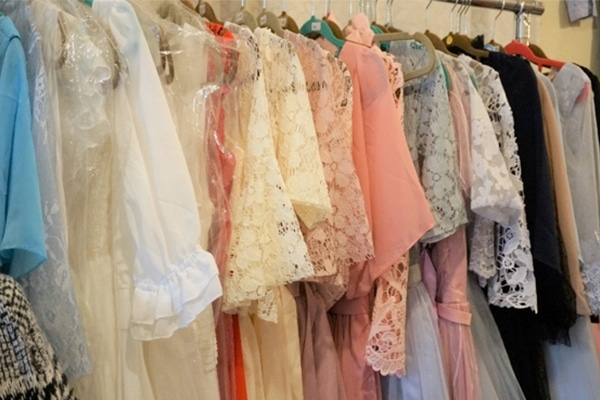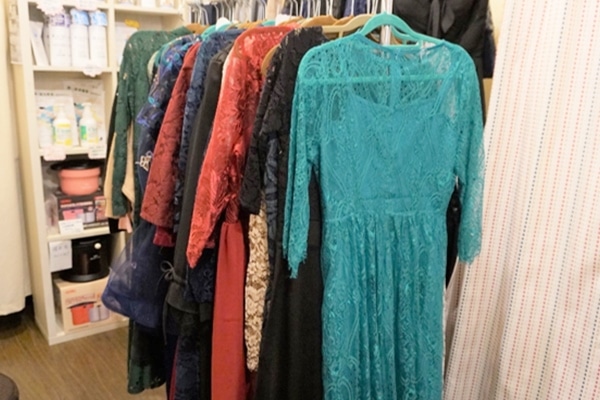 and they enjoy frequenting the outlet shop more than Japanese, as it gives them the opportunity to try on something flamboyant and showy for meeting friends for a party or karaoke evening". Nevertheless, I did spy several black glamourous dresses which would not have looked out of place at a Japanese wedding or a children's graduation ceremony, and yet still all for 1,000 yen!
There are also clothes for special occasions for girls and boys……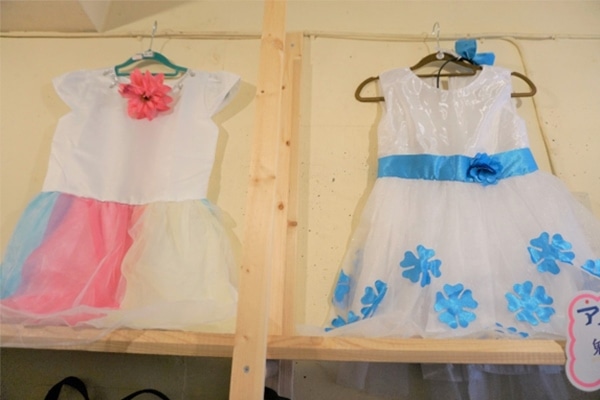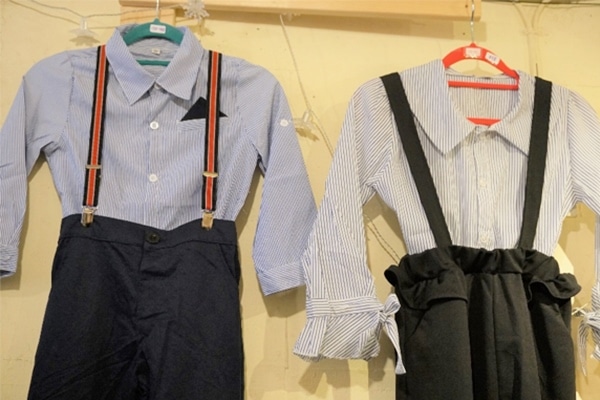 And for the discerning few Mr. Yoneyama stocks school uniform "cosplay" (costume play) items for 1,000 yen, which can be worn by customers with a yen for that type of thing 😊.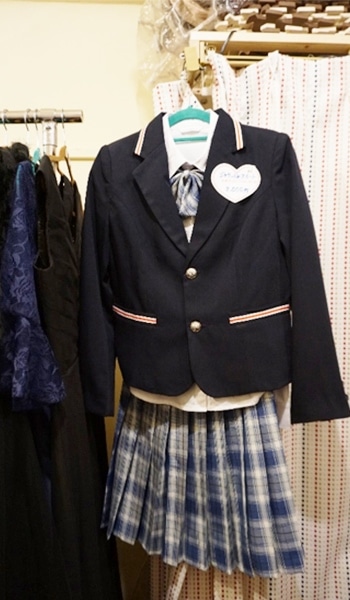 As Mr. Yoneyama says of the goods for sale in his shop, he doesn't get many of the same items in stock so if something catches your eye go for it, as it may prove to be a once in a lifetime chance to buy.
In addition to glamorous clothes, Mignon also stocks some Japanese accessories. He pointed out some "gassai bukuro" or drawstring soft denim pouches, made in Kurashiki, famous for its Japanese jeans. These feature traditional patterns and colours and the quality workmanship shows through in the separate lining inside. At 1,500 yen and 2,000 yen, depending on the bag, they look great as an accessory or for a present, and good value too.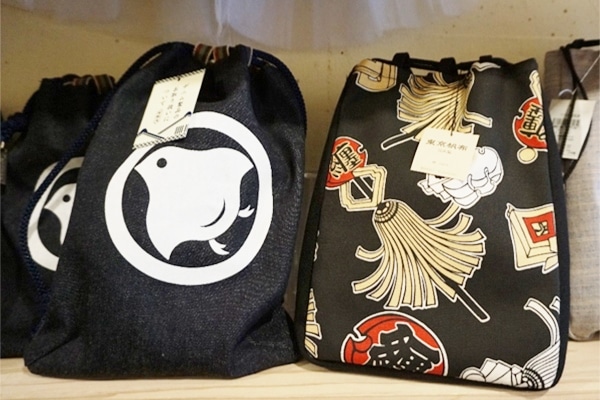 A favourite item of mine is the "tenugui", the long cotton towel which is indispensable in the hot, humid Japanese summers. Mr. Yoneyama has a stock of these very reasonably priced at 250 yen each.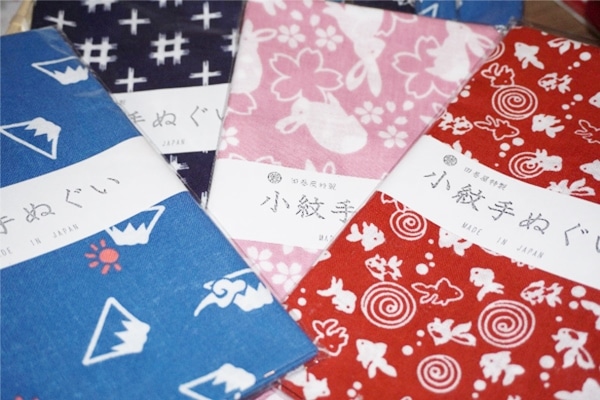 And tucked at the back of the shop near the cash counter is a rack of items, which Mr. Yoneyama has used himself and which he personally recommends. These include a selection of "Kie-ru" deodorant products made from 100% natural ingredients, which can safely be used on things ranging from smelly feet, odoriferous sports kit, and unpleasant nappies to toilet seats. Mr. Yoneyama pointed a spray version in my direction and laughingly said that it is perfect for removing "old men's odour" ☹. It is also harmless to pets and can be used to get rid of things like doggy smells.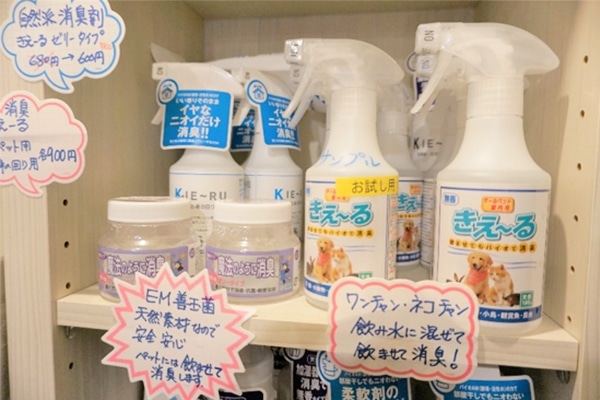 My attention was drawn to some boxes of green tablets. "Perfect for getting rid of hangovers. They work every time for me", Mr. Yoneyama said with a grin.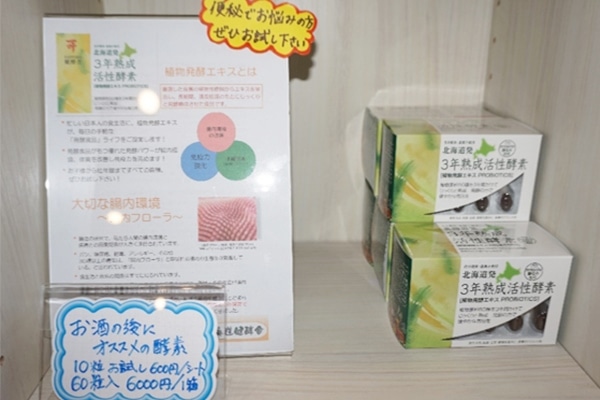 In a past life, Mr. Yoneyama worked for Thermos, famous for its vacuum insulated products. He showed me a Thermos Shuttle Cooker which doesn't require the outside to be heated on a hob, but which, once the interior bowl is heated and sealed, cooks the food contents and retains heat for up to 6 hours. I had never heard of this gadget, but it seems an ideal addition to the kitchen for working adults or for taking cooked food on picnics.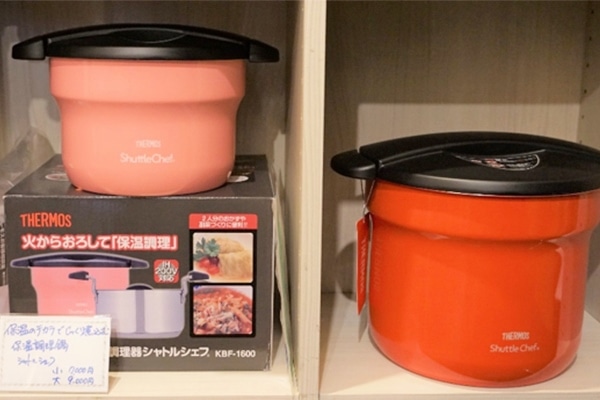 So, why not take a stroll along Norakurōdo and whilst there, pop into Mignon and see what Mr. Yoneyama has in store? You never know, you could come away with a real bargain.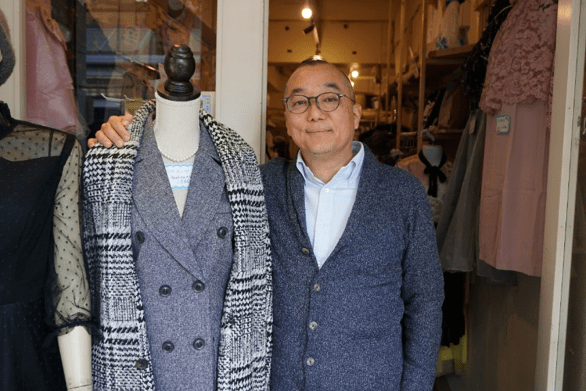 Story and photographs by Jeremy Hutchinson