A French bistro…in the middle of a danchi?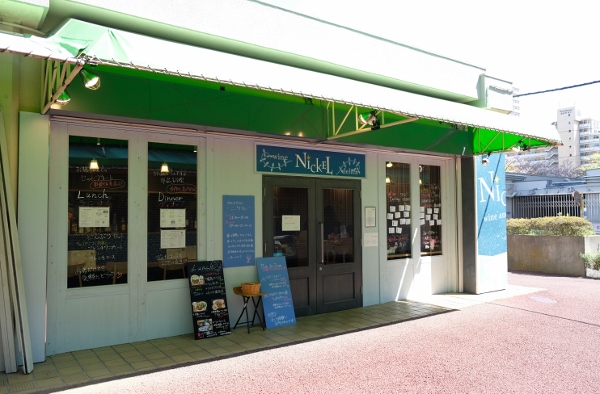 Danchi (communal apartment building blocks and the area enclosing them) is a common structural feature of Tokyo, and particularly parts of Koto City. A lot of them have a string of shops available within the compound—greengrocer's, barber's, butcher's, recycling shops, and of course, restaurants.
But the restaurants are usually casual establishments, along of the lines of izakaya pubs or small eats.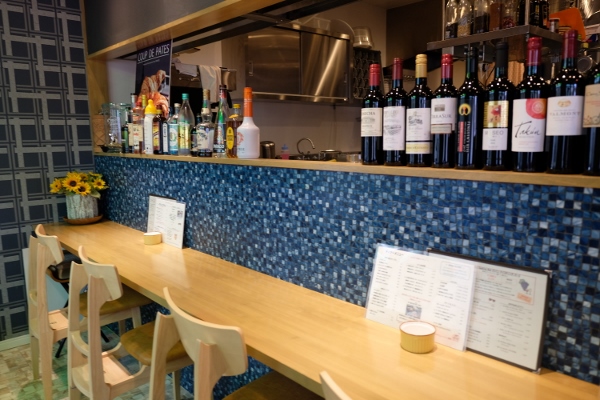 So I was surprised to find a fashionable little joint tucked away inside the Minamisuna 2-chome danchi.
Nickel wine&delica, is a restaurant serves "French cuisine" and more. Its owner, Mr. Ooiwa, specialized in French cuisine during his years at culinary school, but is not fixated on—he assured us—the kind of fancy dining often envisioned by the Japanese populous at mention of the term.
"It's much closer to the food you'd see in actual France. Home-cooking and things," he clarified.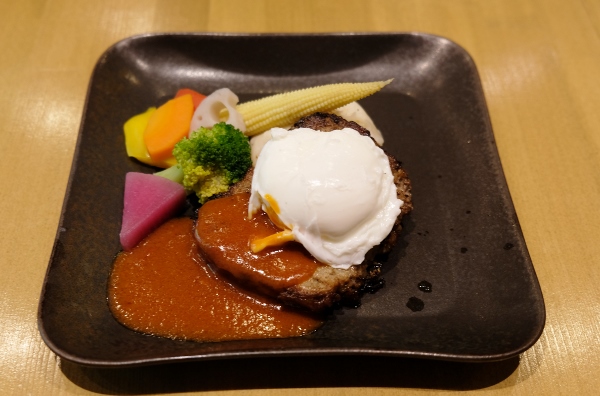 This, for example, is the meatloaf dish currently under development for the dinner menu, complete with poached egg. Although beautifully set, it's a perfectly casual food item that doesn't require fancy table manners or special cutlery. In fact, all the dishes are served with chopsticks, to put customers at ease (knives and forks are available for those who prefer).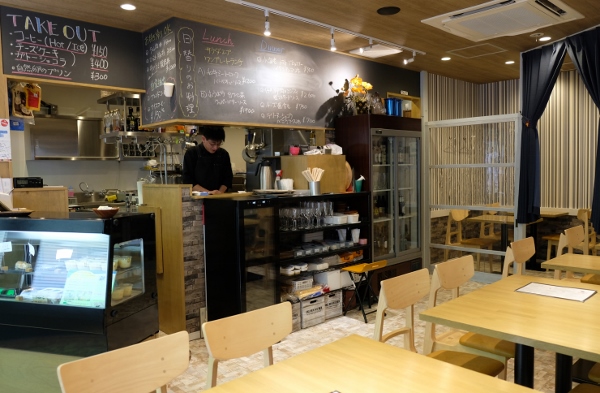 Combined with the chic but understated interior décor, it makes Nickel the perfect blend of casual and kitschy—a great place to take a date, celebrate a special day with friends, or just to pop into for a quick lunch or coffee!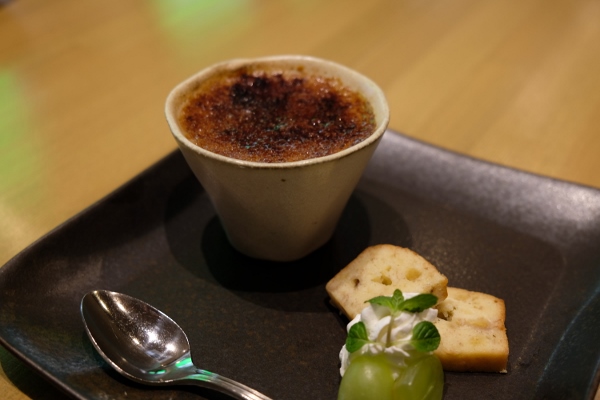 There's also a great dessert selection, featuring tempting slices of cheesecake and chocolate cake, "purin" (Japanese flan), and Earl Grey crème brȗlée.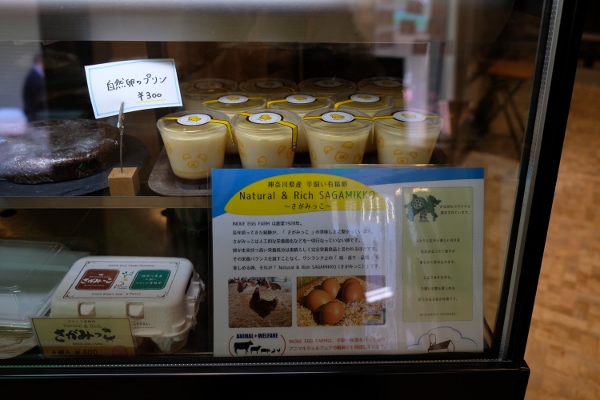 Have it with a cup of their special blend coffee to end your lunch on a high note J
All of the eggs used (in the foods, but most notably in the desserts) are of the "Sagamikko" brand and come from a farm that practices cage-free farming. As a result, the eggs produced are high-quality and very rich.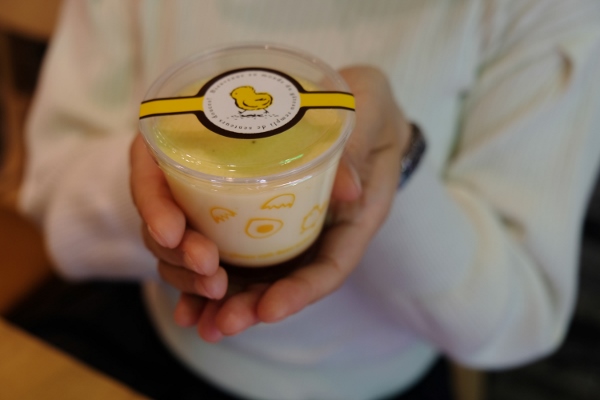 The purin is also available for takeout!
The eggs he uses are not the only thing Mr. Ooiwa has a strict policy on. Everything made in the restaurant, down to the sauces, is hand-made. And he insists on using domestic, fresh meat and produce, wherever possible.
"It makes the base cost more expensive, but I think it's worth it," he said.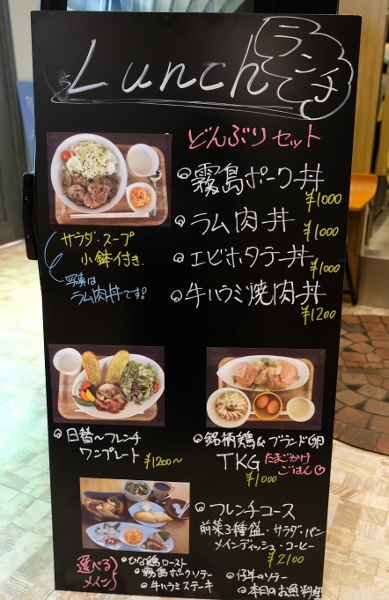 Despite the quality ingredients, however, the prices at Nickel are actually really reasonable!
The lunch menu starts at 1000 yen for rice bowls, and goes up to around 1500 yen for the menu du jour.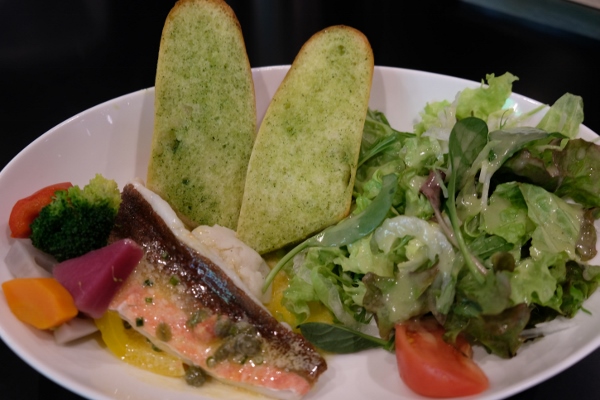 On this day, that included gurnard fish steamed with white wine and drizzled with a butter and caper sauce (1500 yen)…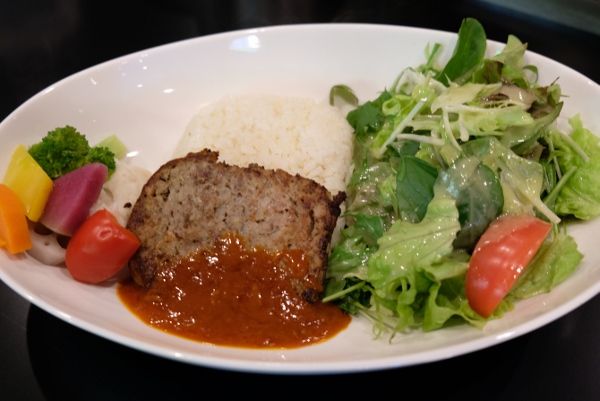 And the meatloaf in its lunchtime iteration (1200 yen)!
Mr. Ooiwa gave us a sample of the meatloaf, which proved to be really filling. He uses roughly ground domestic beef, which has great taste and texture.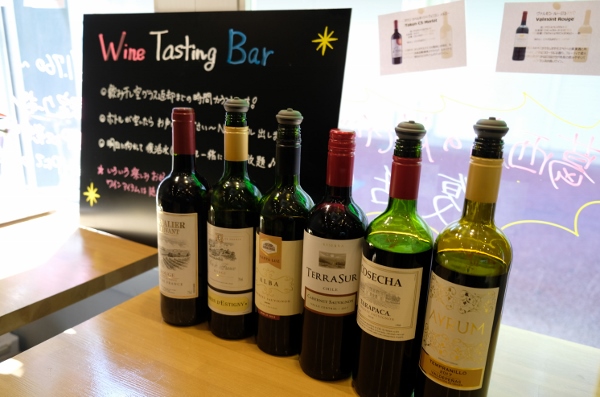 The real fun begins at night though, where alongside a generous a la carte menu, Nickel offers a Wine Tasting Bar—another way to say, all-you-can-drink wine!
For the astounding price of 1760 yen for 2 hours, 1945 yen for 3 hours, or 2315 yen for unlimited time(!!),a line-up of wine—some red, some white, some a surprise—will be made available. If you like your wine, this is the place to be. And no need to worry about quality, because Mr. Ooiwa is also a sommelier, which means the bottles he chooses are held to certain standards.
In fact, before Nickel, he ran a different restaurant with a heavy focus on wine in another city. When work got so busy he injured himself, however, he decided to take a year off. After travelling around Japan, getting to know more about domestically produced food, he opened Nickel in May of 2018.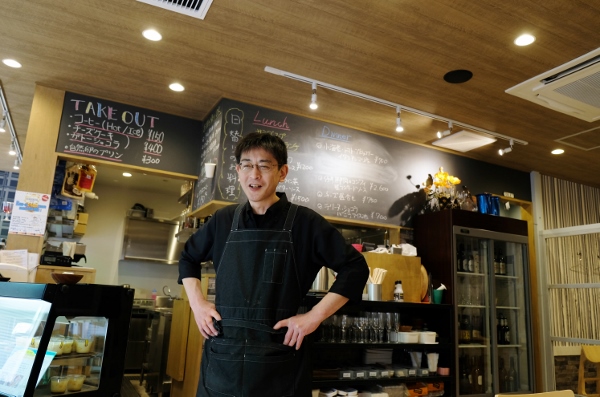 Though it's a different environment, he's been slowly building his customer base.
"A lot of people come in out of curiosity—they don't know what to make of a bistro in the middle of a danchi—and then become regulars," he said. "I've also had old customers track me down because they missed the previous place. That's dedication," he laughed.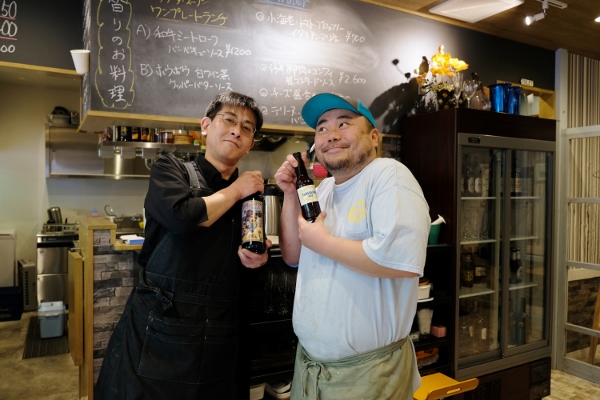 Plus, being in a danchi has its perks! The community is tightly knit, and Mr. Ooiwa is already chummy with Mr. Baba of Gahaha Beer (another Kotomise store!). The two friends have collaborated so that customers can enjoy the locally brewed craft beers of Gahaha Beer at Nickel as well.
Though Nickel is fairly tucked away, it's a restaurant worth seeking out. I, for one, am excited to come back for some nighttime wine-tasting soon!
(**Prices listed are based on information available at the time of this article's publication in April, 2019.)
Story by Xianru Shen(Koto City Office Coordinator for International Relations)