Fermented Foods and Sake Fiesta!
Published: December 28, 2021
With the popularity of fermented food soaring among health-conscious consumers in Japan, many restaurants catering to increased public demand are opening up here and there. One of which is Fukagawa Fermentation Factory (Fukagawa Hakkojo), a restaurant and deli in Monzen-nakacho which marries healthy original food with perhaps the most famous fermented product in Japan, sake. On a recent afternoon, we dropped in for a chat with the friendly and courteous staff.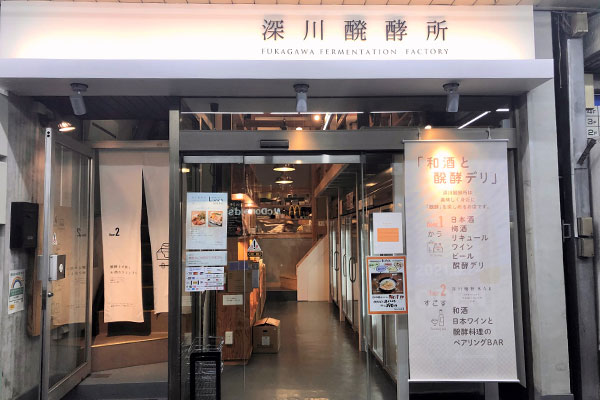 Fukagawa Fermentation Factory is located just one minute from exit 5 of Monzen-nakacho station, facing directly onto Kiyosumi Street. You can't miss it!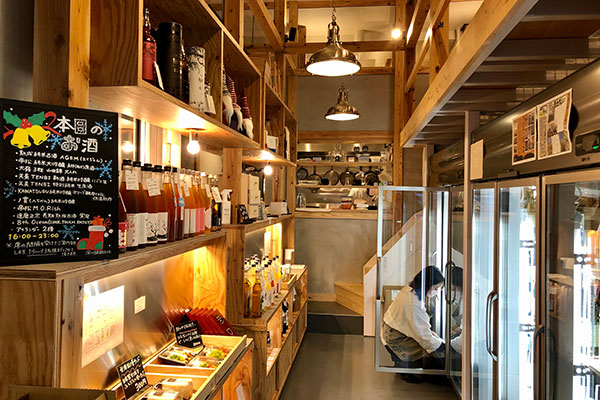 Owner Mr. Yang, a qualified expert on sake, was inspired to open Fukagawa Hakkojo by his desire to disseminate Japan's traditional fermentation culture. "Each sake has a unique story, created by the water, rice, koji, yeast, the chief brewer and staff, together with the natural environment and local culture of the area." This is approached from three separate angles: buying, eating/drinking and studying. The ground floor is a shop featuring a vast array of sake, wine and more, while the second floor is a restaurant and bar dedicated to matching sake with a variety of food.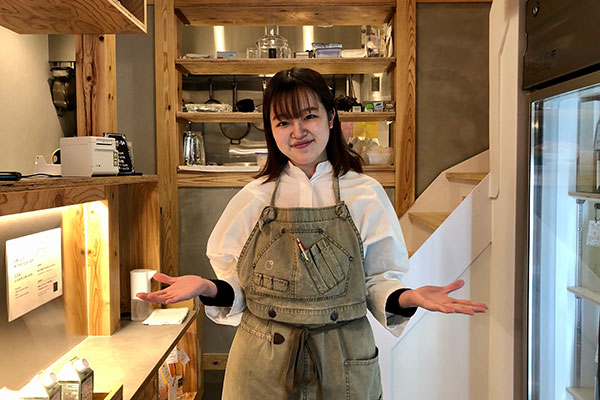 Staff member Ms. Fuse said, "We have around 100 different varieties of sake, Japanese wine, imported beer and a wide selection of seasonings." Koji is the Japanese name for the mould Aspergillus oryzae, primarily used in the production of sake, shochu and for fermenting soybeans.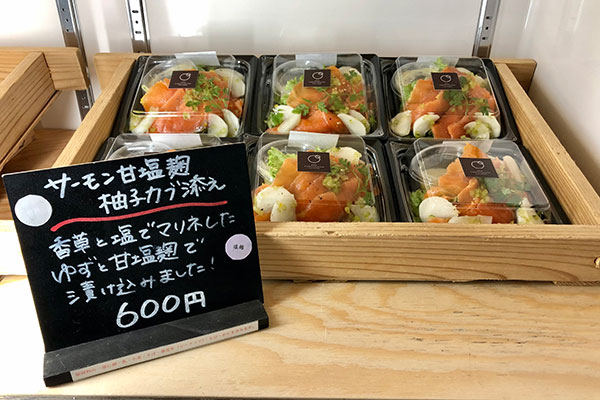 The daily deli features around 8 different items all created around a base of fermentation. On this particular day there was salmon in sweet, lightly salted koji with yuzu flavoured turnip (600 yen).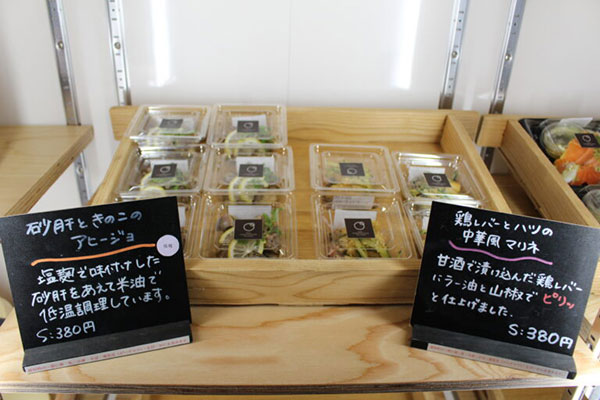 Chicken gizzard ahijo, salmon steamed with yuzu citrus fruit and lightly salted koji, chicken gizzard and heart marinated in a Chinese-style sauce were further delights on the deli shelves.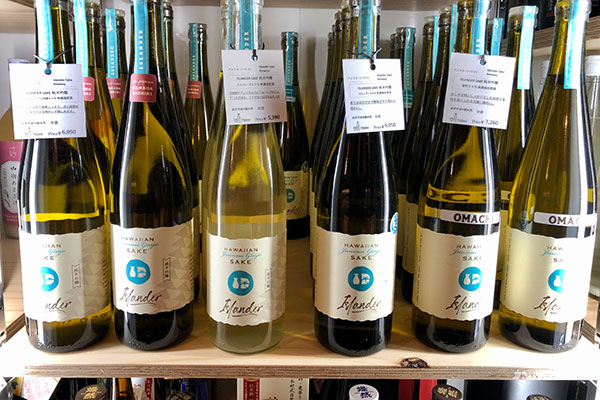 Our eyes were immediately drawn to this Hawaiian sake from the Islander Brewery in Honolulu. Sake brewing in Hawaii had a history of over 150 years until the last local maker closed in 1987; Islander Sake has revived those traditions in recent years to great acclaim.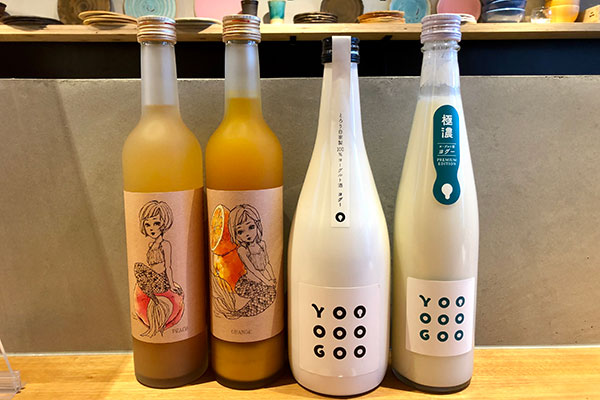 The shelves also feature many collaborations with sake breweries, such as these yoghurt-based liqueurs, Creamy Yo-Goo (1,650 yen) and Yo-Goo (2,200 yen). They can be drunk as dessert, either straight or with a mixer such as soda water or fruit juice. Rich and creamy, they have an alcohol content of 7%.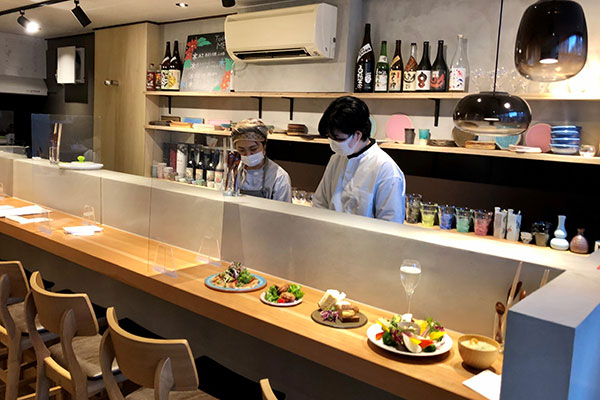 Customers can enjoy their deli purchases at the second floor bar, with either a glass of sake or Japanese wine, beginning at 600 yen. Whole bottles can be imbibed too, but there's a small extra charge for that service. "We'd like our customers to enjoy the pairing of specially selected local sake with fermented food that is good for the body and soul," said manager Ms. Sato.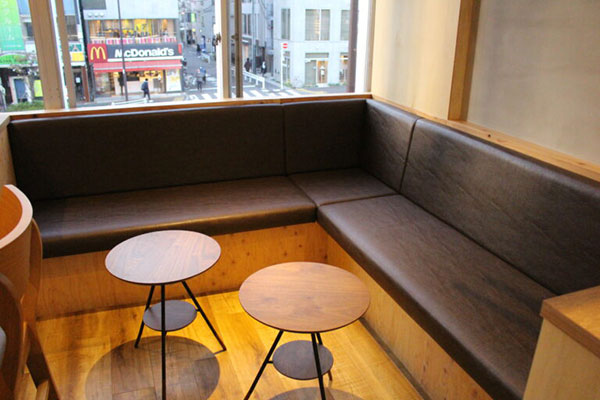 The upstairs bar area is very warm and comfortable, with views over Kiyosumi Street from its windows.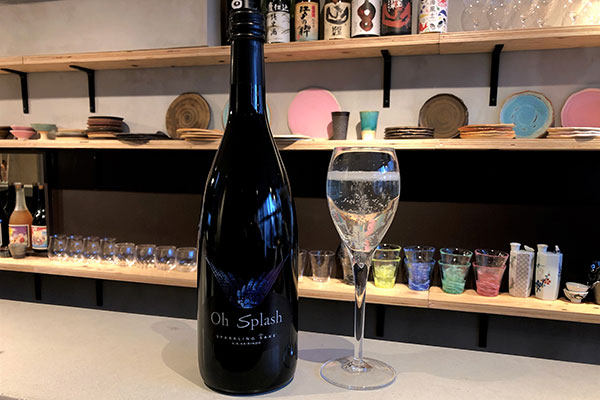 Fukagawa Hakkojo has collaborated on sparkling sake with the same brewery that produced the yoghurt-based liqueurs. The range is named Oh Splash, and features a variety of flavours including rosé and sakura. This was very nice, fresh yet full-bodied, with a sparkling head of fine bubbles (2,640 yen). If you are yet to try sparkling sake this is a great place to start.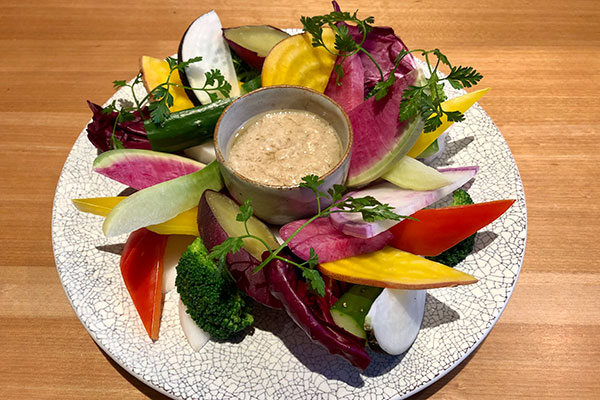 Exploring the menu, this bagna cauda vegetable selection was as tasty as it was photogenic. The sauce contained sake lees as well as garlic, anchovy and oil, and provided a perfect topping for the ten varieties of crispy fresh vegetables.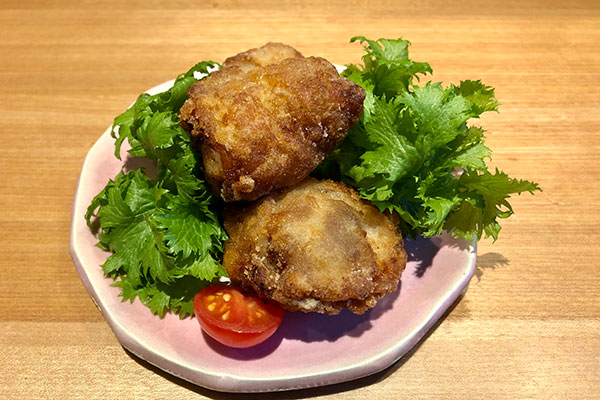 This very popular salt koji deep fried chicken was another winner. The chicken thigh meat is marinated overnight, tossed in a coating that contains rice flour, and then deep fried. The extremely crispy exterior was in excellent contrast with the juicy, well-flavoured chicken meat. Very good indeed!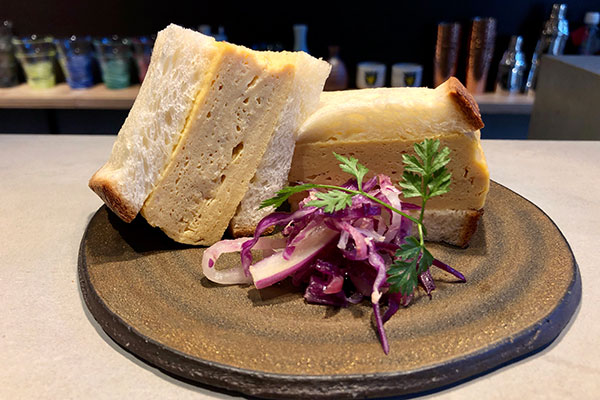 The classic Japanese egg roll is given a makeover at Fukagawa Hakkojo; it contains amazake, the sweet, low alcohol drink made from fermented rice and a bonito-flavoured broth. It's served in soft white bread and is both sweet and savoury at the same time. Another winner!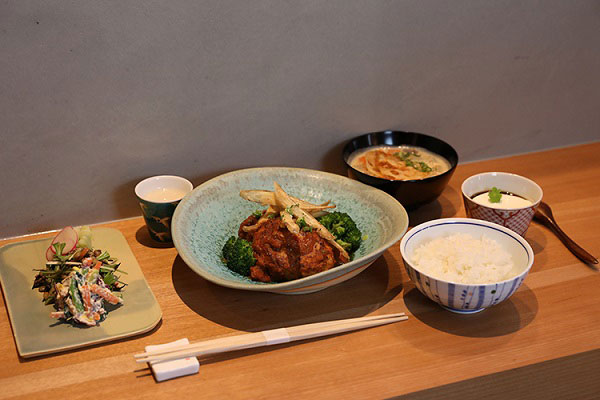 Fukagawa Hakkojo also offers a set lunch everyday. For just 1,500 customers can enjoy amazake, three kinds of vegetable side dishes, a main dish, rice, soup containing sake lees and a small dessert. The main course is either meat or fish. The dishes are seasonal, with the menu changing every two weeks.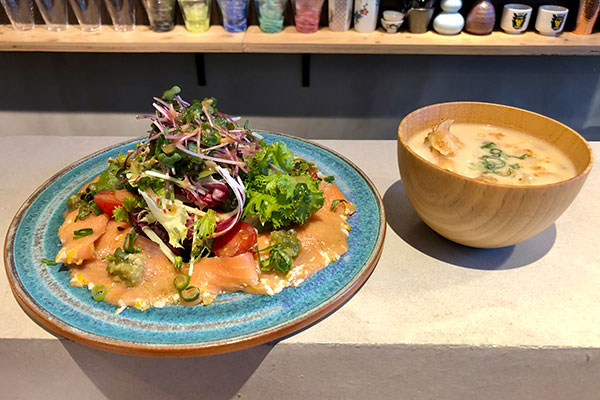 The soup was wonderful; rich, creamy and full of vegetables. Perfect for winter! On the day we visited the main fish dish was salmon with wasabi soy sauce koji dressing.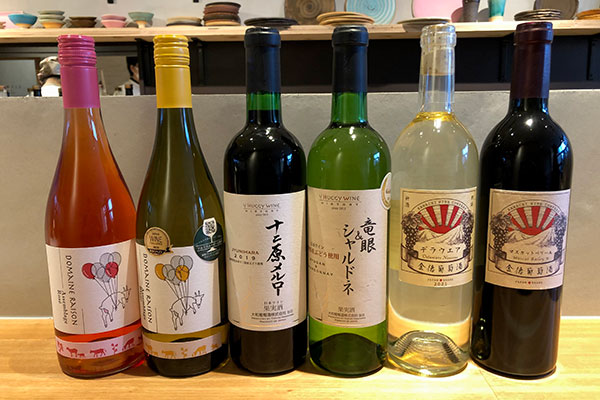 If you'd prefer wine to sake there's a wide variety available. Fukagawa Hakkojo is a veritable Aladdin's cave for gourmet lovers of fermented Japanese food, drink and seasonings of all descriptions. If you're in the area drop in and browse; you're guaranteed to find something that's just to your taste.
Story and some photos by Stephen Spencer