Located a 3-minute walk from Monzen-nakacho station along Etai-dori Avenue, Sugitaya Ladies Fashion sits in the middle of a bustling neighbourhood. The shop, which re-opened in September last year to make room for an interesting new addition, is run by the lovely Mrs. Kazuko and her daughter, Mrs. Makoto.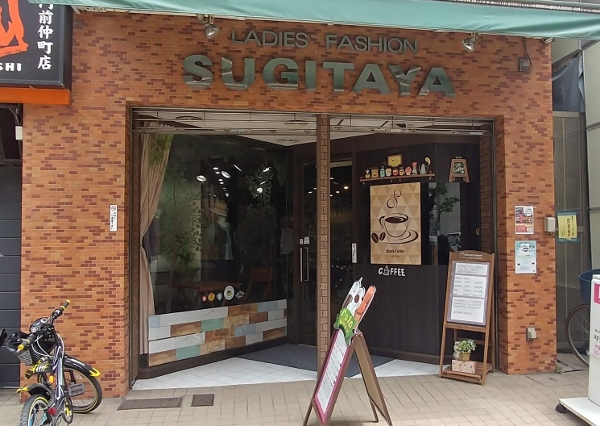 A surprise to many clients when walking in, the store has a unique set up, half clothing store, half café, perfectly divided down the middle. "I wanted to open a café, and my mother already had the clothing store. We so we did both!" said Ms. Makoto.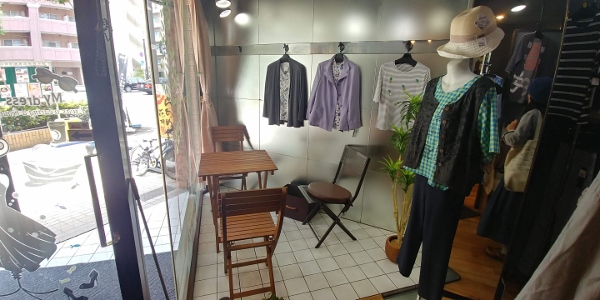 On the left side of the room is clothing, all carefully chosen by Mrs. Kazuko. "Our client age range is 50-70, and I try to select items that I would also enjoy wearing". The majority of the items are made in Japan and South Korea, with a portion from China as well. From clothing, to socks, to gloves, the store carries a large variety of items. The collection changes regularly, so clients can always find something new.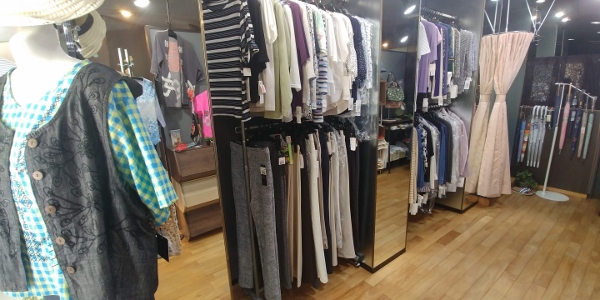 A true family tradition, Mrs. Kazuko inherited the clothing store from her parents, which was opened in 1920. Evidently, the neighbourhood has changed immensely since the store opened, becoming a popular place for all generations to live and to shop.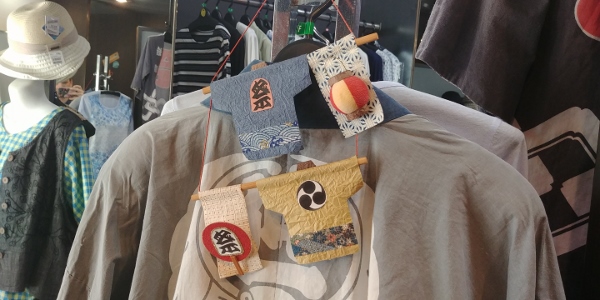 During the summertime, from June to August, Japanese festival attire is also on display, including a selection of over 20 different items for adults, and 10 for children. Most stores in the area specialise in a specific item, especially for traditional wear, so it is rare to have a store that offers everything in one place. All of the options and sizing information are available on the homepage.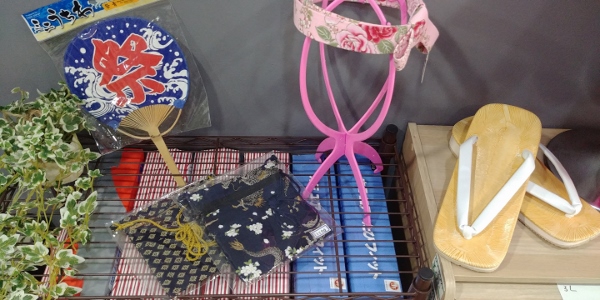 On the other side of the room is the café with individual booths, the perfect place to tuck away and relax. Ever the resourceful duo, the booths are constructed from display cabinets for clothing but work perfectly as seating for one or two people. "People like to come in with their laptops and work away while enjoying a drink," Mrs. Makato explained.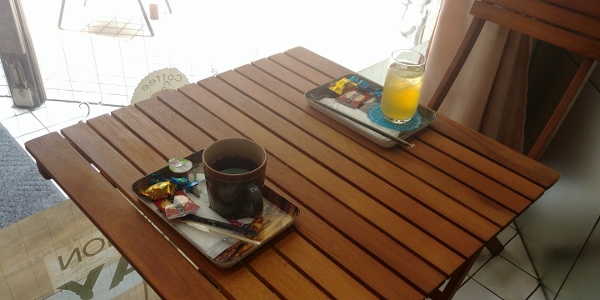 There is also a small table for two by the display window, a perfect vantage point for looking out onto the street while enjoying a quick respite. On the menu are hot and ice coffee and tea, along with orange, grape, and apple juice. Iced drinks are 250 yen and hot drinks 300 yen, both include a selection of candy or snacks.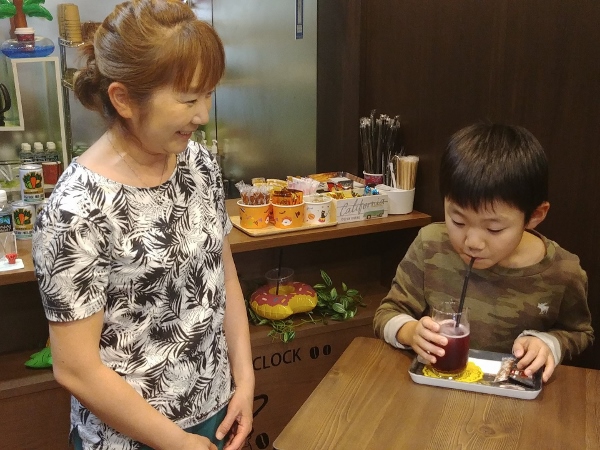 So, whether you're looking for women's fashion, traditional festival attire, or a quick break from the hustle and bustle, you are sure to receive a warm welcome at Sugitaya.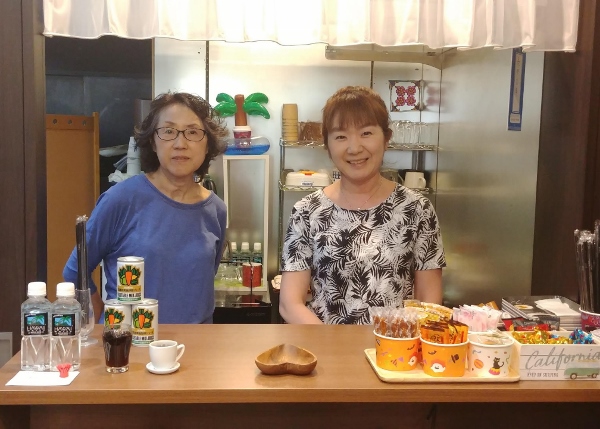 Story and Photos by Jenna Wilson