Classic French Cuisine at Pour Toi
Published: March 19, 2018
Japan's long love affair with French food may have cooled in certain quarters but the passion still burns in the unlikely area of Tokiwa, Koto-ku. On a recent afternoon I dropped in for a chat with chef Mr. Osamu Shimada, proprietor of the restaurant Pour Toi.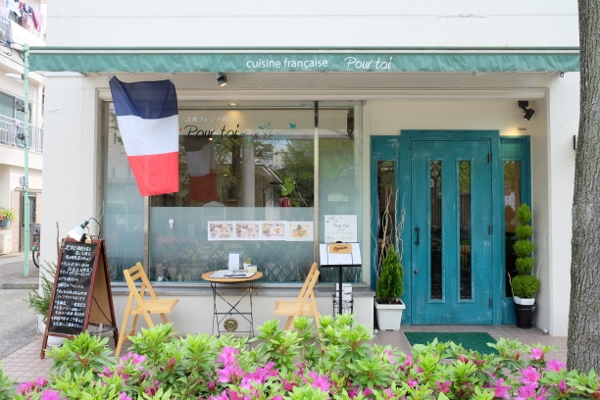 Mr. Shimada grew up the son of an architect in the seaside area of Enoshima, Kanagawa Prefecture, just south of Tokyo. "When I was a teenager I got a summer job at a beach house run by my friend's family. For the first time in my life I was paid and received praise from the customers for doing my job. It made a huge impression on me and my life's course was fixed right there. I decided to become a chef. Not only that, I vowed to aim high and become the owner of my own restaurant."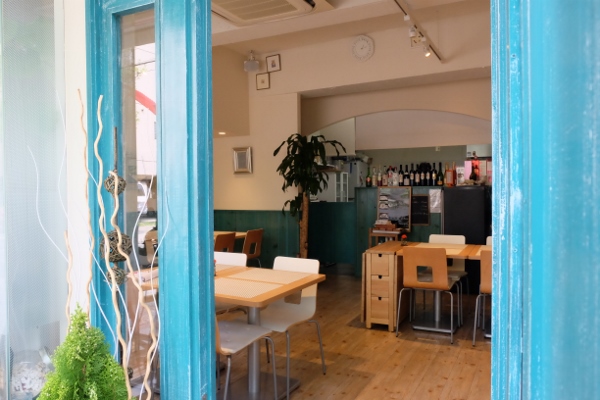 "I studied hard and eventually began working at the Hotel Grand Palace in Marunouchi. My superiors took a shine to me and I was accepted into the elite course which meant I was trained in each department, rotating around every three years or so. I was also a candidate for a future high-ranking position. The Hotel Grand Palace restaurant was one of the best in Tokyo in those days, with an army of chefs; it was a grueling and incredibly competitive workplace but I learned so much. They taught me how to cook."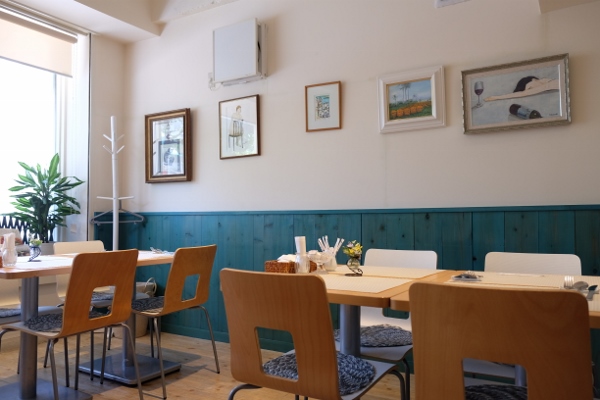 "The years passed and eventually I had to decide between staying on and aiming to become head chef or leaving to open my own place. It was now or never. I decided to leave, much to the disappointment of my superiors."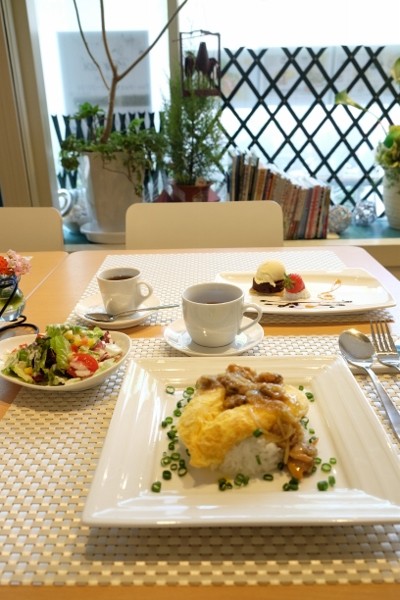 Mr. Shimada cooks classic French food with a Japanese twist. This is the Fukagawa omelette, a popular lunch dish that features short-necked clams, a signature food of Koto-ku's Fukagawa area. The omelette comes with soup, salad, dessert, and coffee. Mr. Shimada makes everything, by himself, from scratch.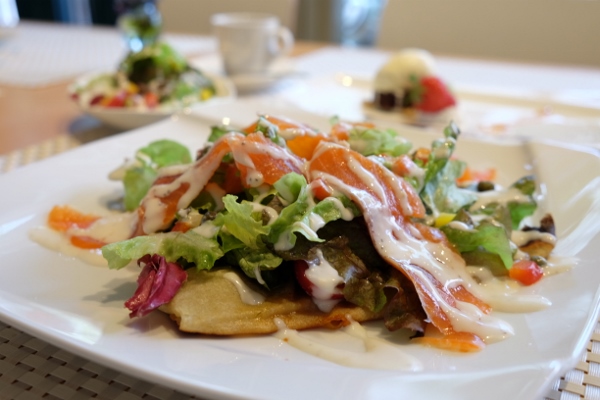 Also on the lunch menu is this smoked salmon galette, the savoury Breton pancake made from buckwheat flour. It's accompanied by salad, soup, coffee, and dessert. The omelette lunch is 1500 yen and the galette 1000 yen. There is also a galette pizza with smoked chicken for 1200 yen. If you fancy something more substantial there is the Obanzai lunch at 2500 yen or the Pour Toi lunch at 3800 yen.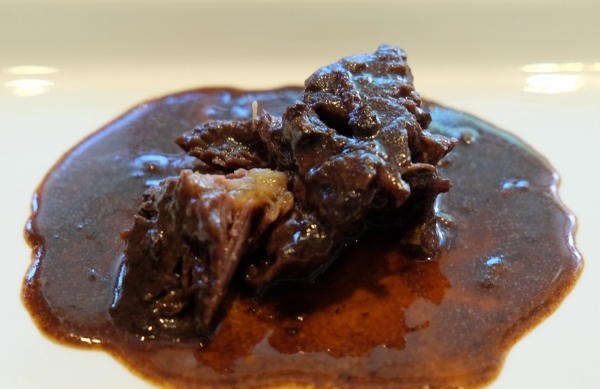 The evening menu features such dreamy-sounding dishes as grilled black Iberian pork in wasabi sauce, scallops and shrimp in white wine cream sauce, and white fish in mushroom cream sauce. This beef cheek in red wine looks absolutely delicious!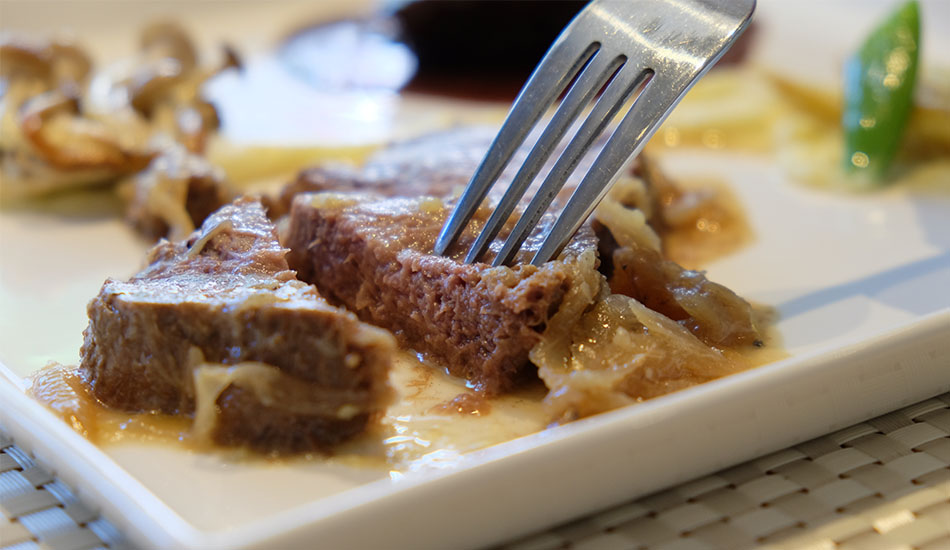 Another speciality of the house is this tongue. Marinated in beer overnight and then simmered in a sauce for two days, it takes a total of four days to prepare. Now, that's the definition of slow food! As well as a variety of a la carte meat, fish and soup dishes, Mr. Shimada also offers a trio of course dinners for those wishing to enjoy the full range of his talents.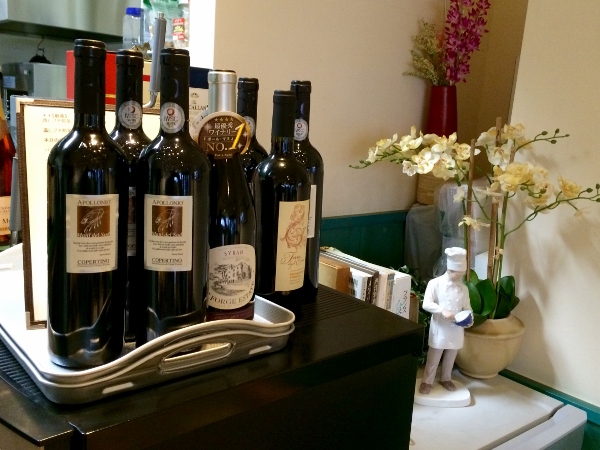 Surprisingly Mr. Shimada's wine recommendation is an Italian red, the 2014 Apollonio Copertino. Naturally there are French wines, both red and white on the menu, as well as sparkling wine, cocktails, beer, and so on.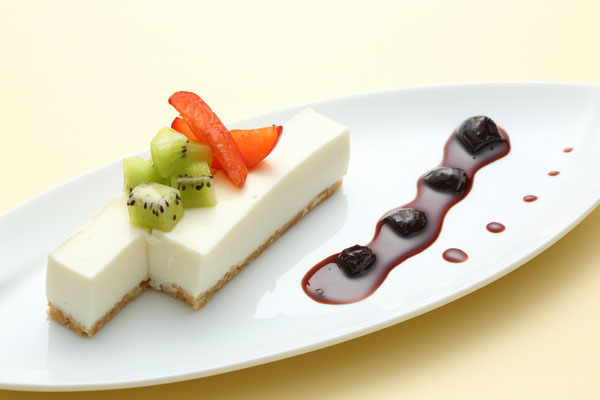 Desserts include gateaux chocolat with vanilla ice cream, "rare" cheesecake with seasonal fruits and crepes Suzettes with orange sauce. They look stunning.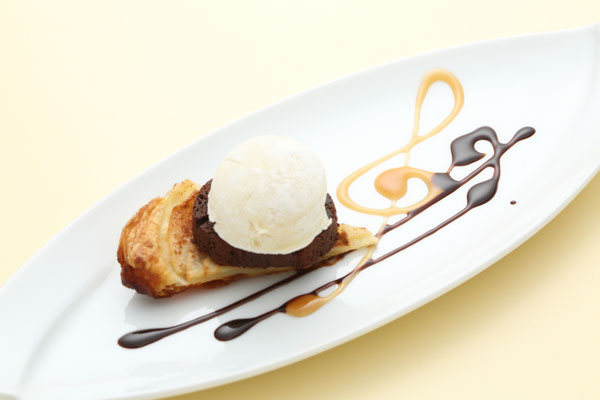 Beautiful. Mr. Shimada is unabashed about his mission in life. "I'm continuing the great tradition of French food, the traditions of Escoffier and the other supreme chefs." If you would like to eat classic French food prepared with loving care by a vastly experienced chef still in love with the joy of cooking, then Pour Toi is for you.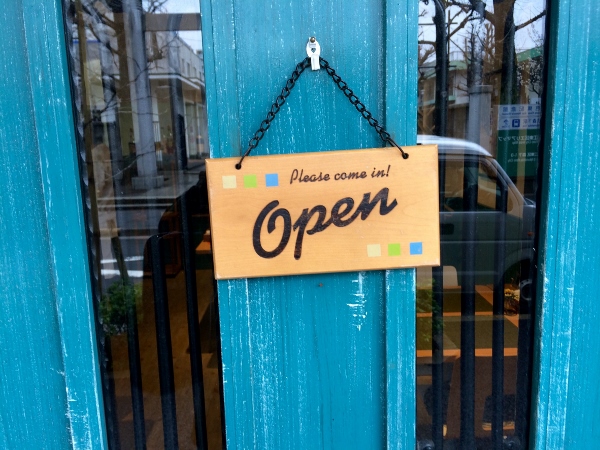 Story by Stephen Spencer, Photos by Stephen Spencer and more