Located in the Ishijima area, Fun Merry Café welcomes parents and children of all ages. Mr. Ito, the owner, has been running the cafe for eight years. "I used to be an office worker, but I wanted to open my own business. At that time, I had a baby and I wished that I could go to a café dedicated to parents and babies. This gave me the idea to open Fun Merry Café," explained Mr. Ito.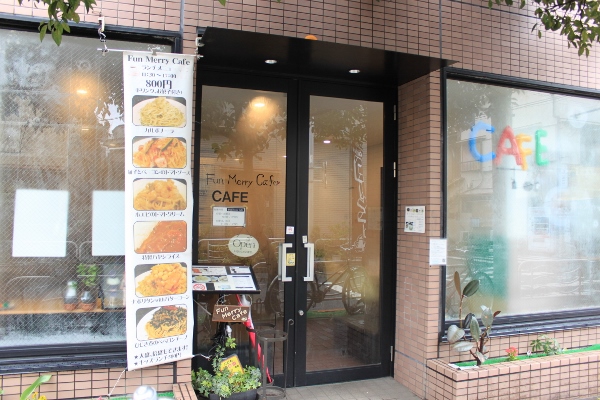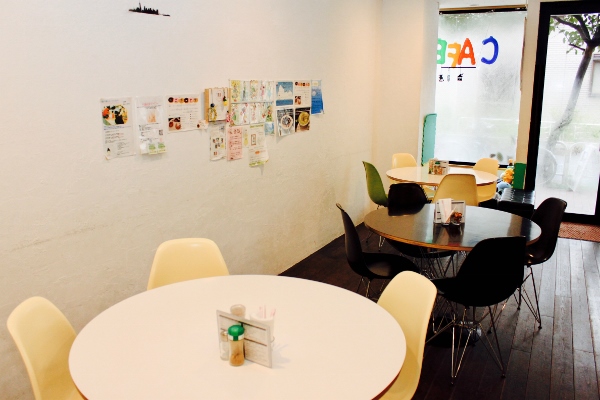 Mr. Ito works with his wife. "I'm in charge of cooking lunch, and because my wife loves children, she often takes care of customers' children." A good division of tasks! Mr. Ito cooks mainly pasta. It looks delicious! During lunchtime, office workers, families, and neighbours come to eat at Fun Merry Café.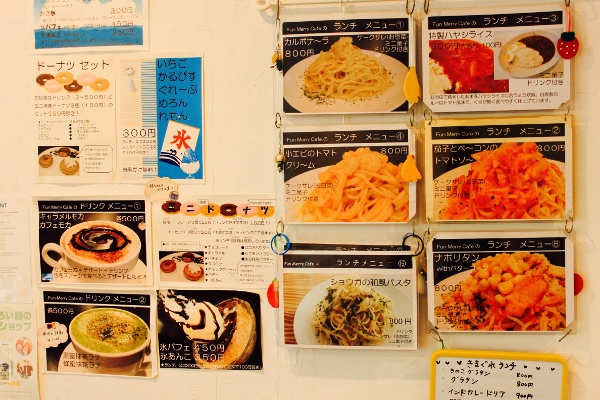 At the back of the café you can find a children's playground. An amazing set of stairs leads up to a small mezzanine.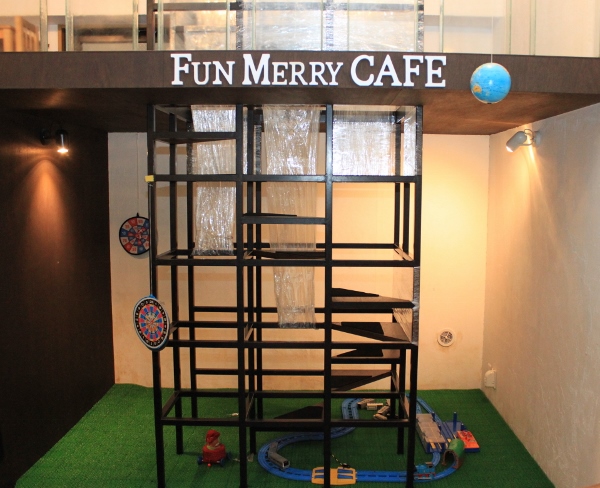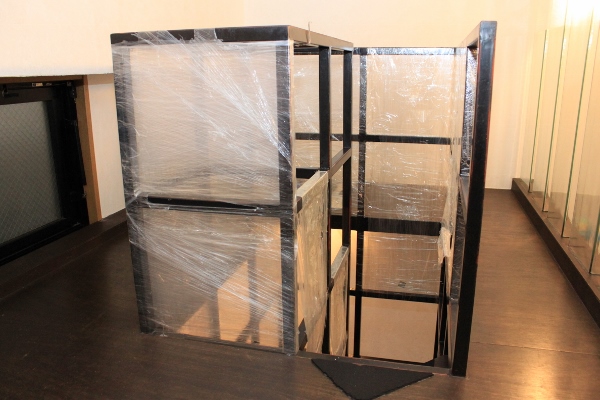 There are two small chairs, one table, and a lot of toys. It's a children's paradise!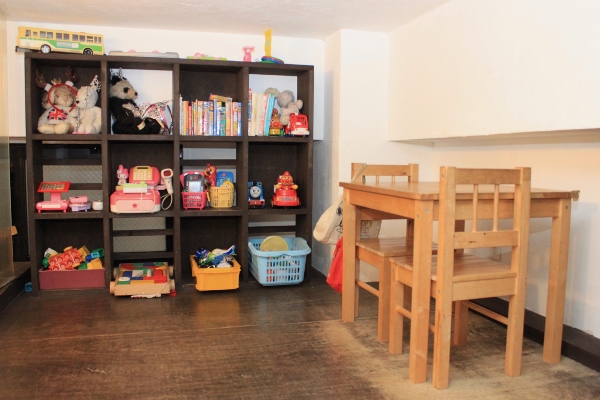 There is even a small bed in the café for tired children!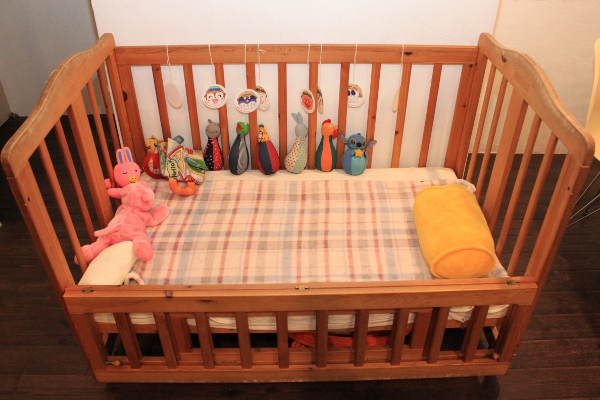 A small corner has been set up with plush toys.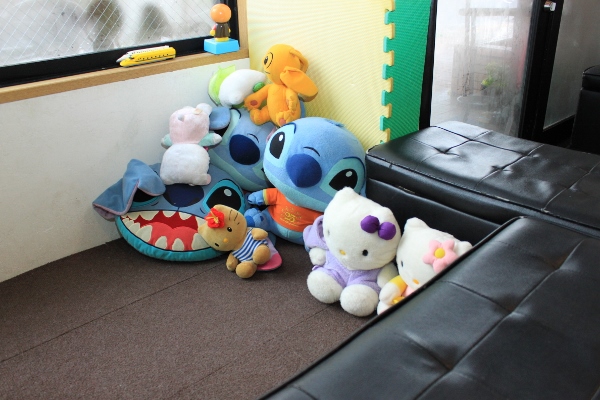 A lot of interesting events are held weekly at the café: baby massage, knitting classes, baby dance sessions, etc.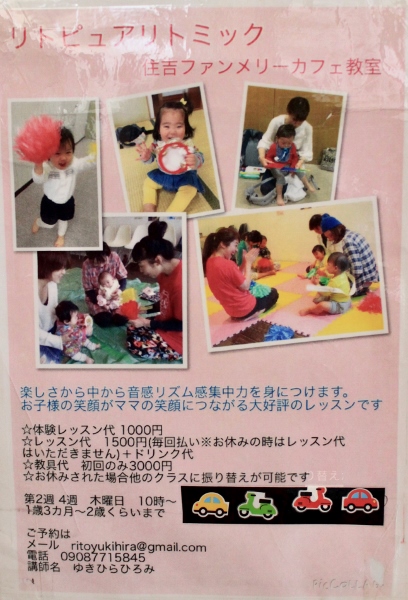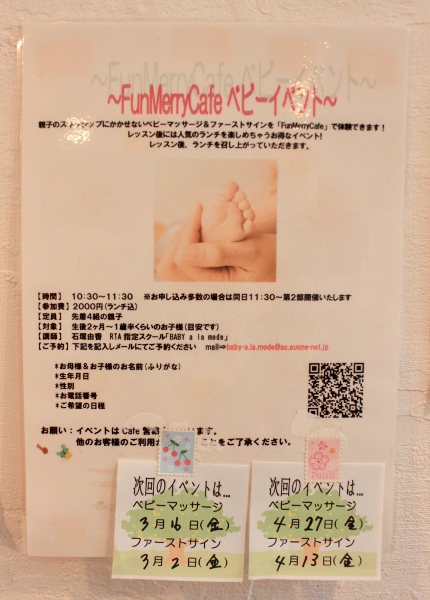 In April, they will be starting a new event: a mother support café. "A lot of mothers feel alone or are isolated. It's important for babies that their mothers feel good. These meetings are opportunities for mothers to interact and talk to other mothers," said Mr. Ito.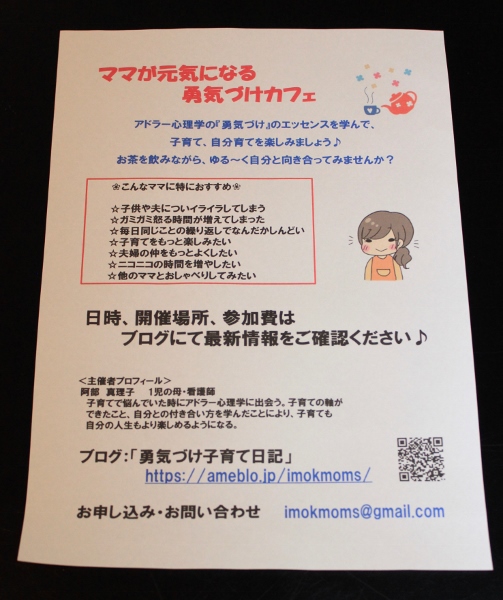 Fun Merry Café is a place where families can relax, enjoy food and meet other parents. Taking care of babies and children is a special feature of the café. It's a unique place!
Story and Photos by Aline Lambelet