Close to Monzen-nakacho Station, opposite Tomioka Hachimangu Shrine, you can easily find Hair Salon Jack. The flashy red shop sign catches passers-by's eye, and will make you want to go in for a visit.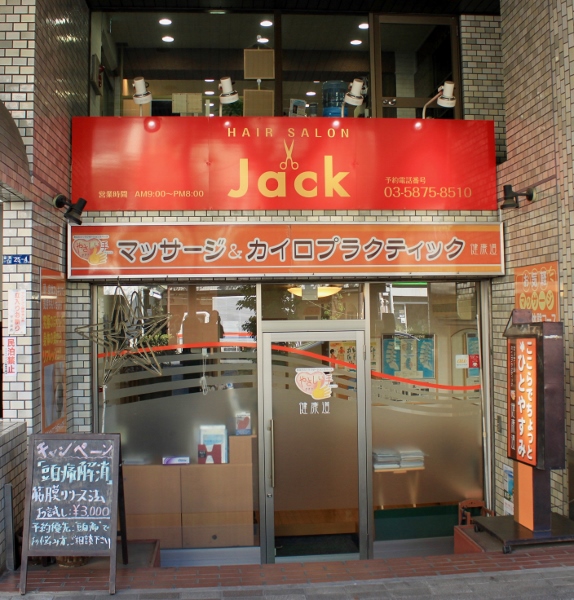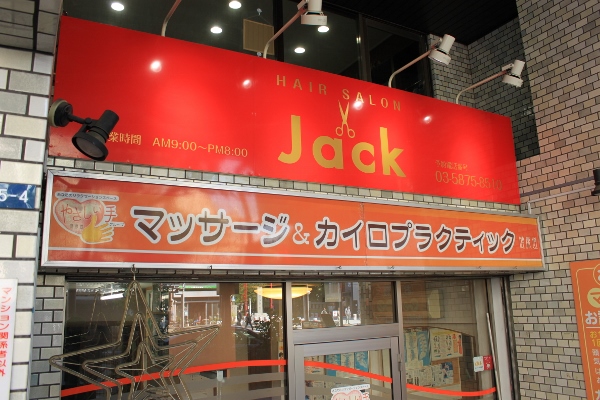 The owner of the salon, Mr. Takao, is an established hair stylist. He opened Hair Salon Jack in 2013. This year the salon will celebrate its 5th anniversary! He currently works with two experienced hair stylists. When I asked Mr. Takao why he decided to become a hair stylist, he told me that it had been his dream since high school. After studying hairdressing at a Professional Training College, Mr. Takao worked at a hair salon in Yokohama, and then in Naka-meguro.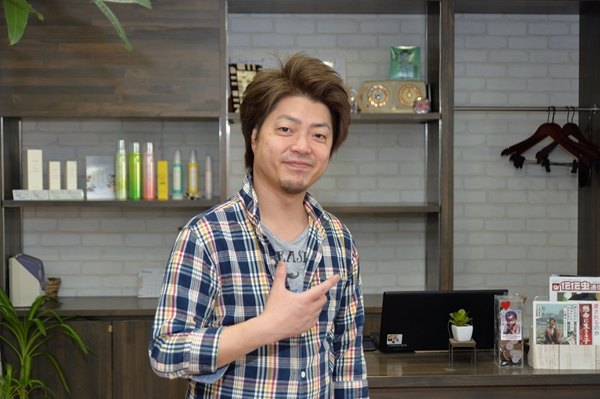 Hair Salon Jack has a cosy and comfortable atmosphere. "I wanted to reproduce the atmosphere of an antique-style café," said Mr. Takao.
The leather chairs look very comfortable.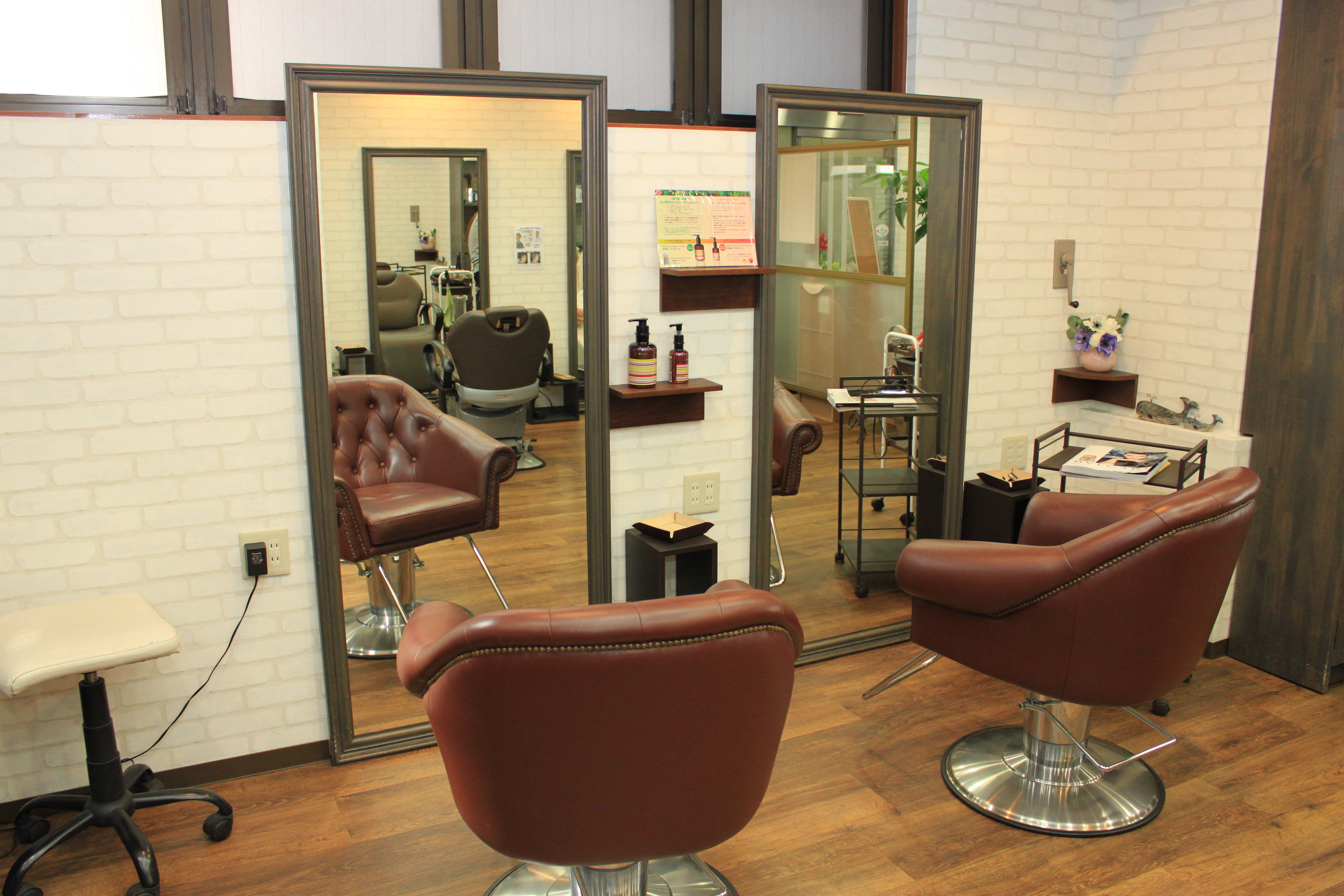 These shampoo chairs will ensure your maximum comfort.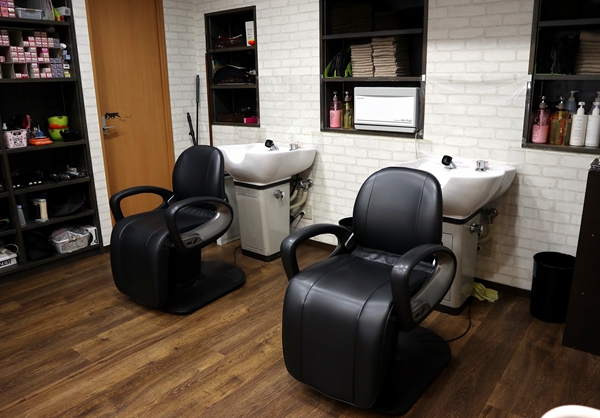 Plants, cat stickers and small figurines decorate Hair Salon Jack.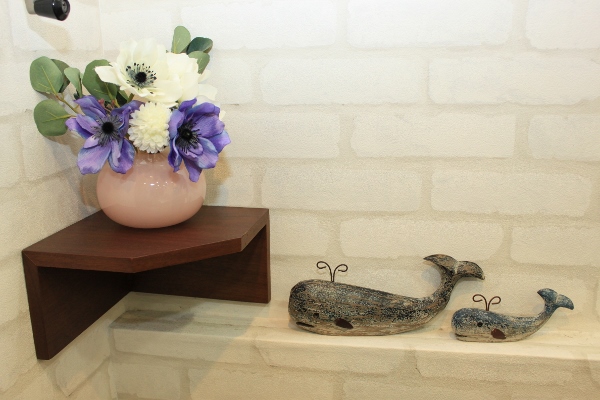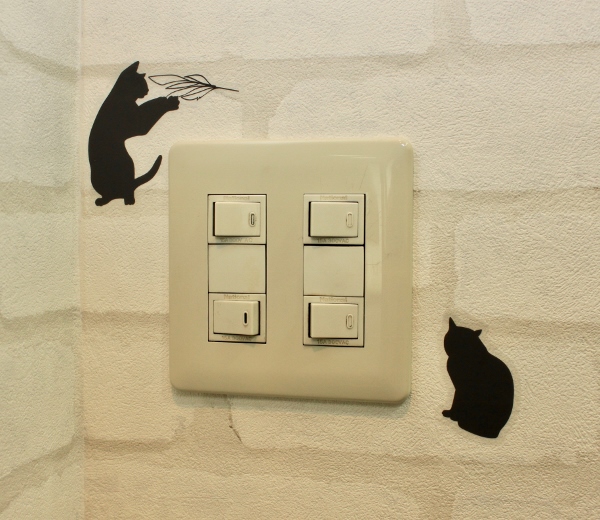 Hair Salon Jack offers you all the services what you would expect from a professional hair salon: haircuts, hair-colouring, hair-styling, perming, and head spa. "What I like most is hair-colouring," said Mr. Takao. He doesn't hesitate to change the colour of his hair regularly! So don't be afraid to follow your desire either!
Mr. Takao uses different ranges of products from professional cosmetic lines.

"These are very popular. They are anti-aging haircare products," said Mr. Takao. No need to wait until you're older to use these products!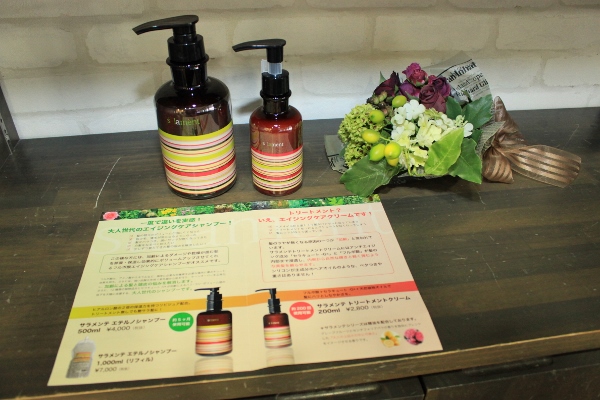 Hair Salon Jack's customers are both men and women, mostly aged between 20 and 50 years. "I love to see people satisfied with a new haircut," said Mr. Takao.
And what about the name of the salon? "It's because I'm a fan of the main protagonist from Tim Burton's movie, "The Nightmare before Christmas", who's named Jack Skellington," explained Mr. Takao, laughing. It's a very original and easy to remember name!
Mr. Takao works every day. He's totally dedicated to his customers. So it will be easy to make an appointment during weekdays or weekends.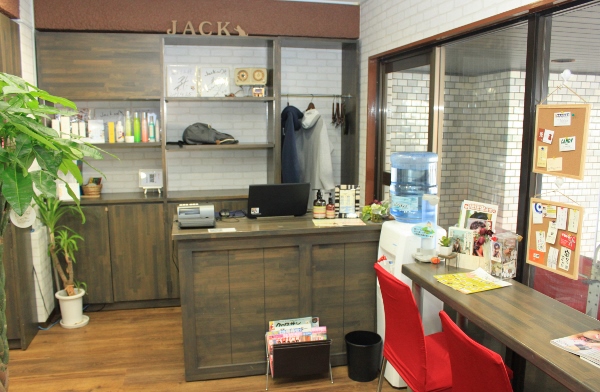 Hair Salon Jack is a professional and accessible hair salon. The lounge-like atmosphere will convince you to entrust your hairstyle to the hands of Mr. Takao and his team of hair experts!
Story and Photos by Aline Lambelet