One of the many pleasures of city life in Tokyo is the large number of flower shops. Koto-ku seems blessed with more than a fair share, of which Hanajin, near Nishi-ojima station, is an excellent representative. I recently dropped in for a chat with the exceptionally affable owner Mr. Ikenouchi.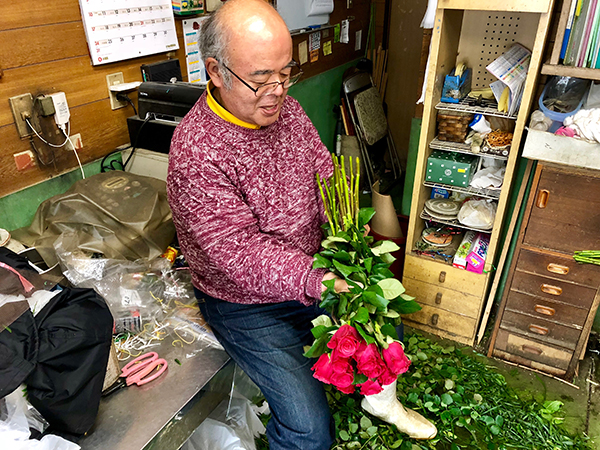 "I'm the third generation owner," he said, while skilfully trimming and bundling some brilliant red roses. "My grandfather first opened the shop around 50 years ago and we've been in this location for 48 years now. I was born and raised here in Ojima, and still live here now. Being a florist is a real calling, a vocation."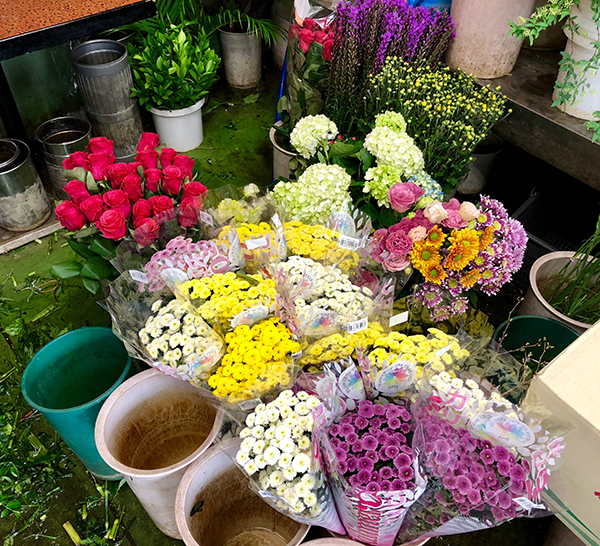 "We sell cut flowers, mainly for decorating the Buddhist altars in homes (butsudan), as well as seasonal flowers. Right now, in early spring that means tulips, sweet peas, and freesias."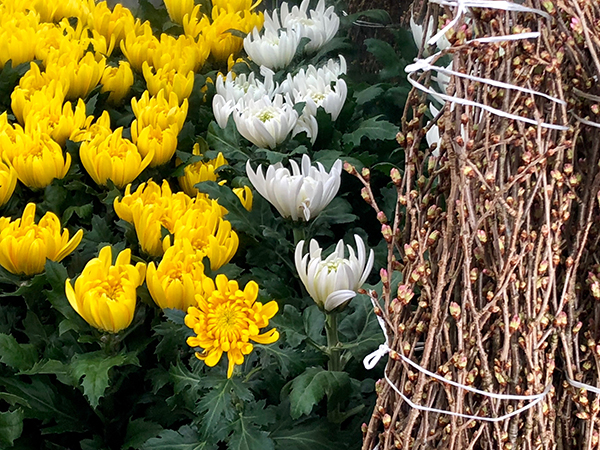 While cherry blossom may be the flower that is seen to be most representative of Japan, it's chrysanthemums that are most often found in homes. Although traditionally autumn flowers, there's a wide variety available all year round.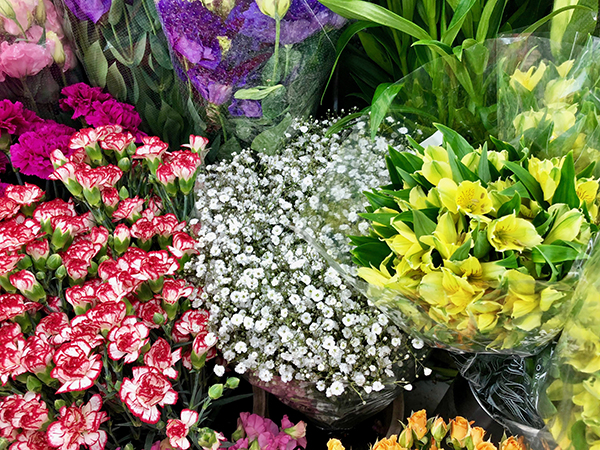 "Our busiest times are New Year, the spring and autumnal equinoxes, and the Bon Festival in summer," says Mr. Ikenouchi. It's interesting to note how closely the latter three, all Buddhist commemorative events, are associated with flowers or plants of one kind or another.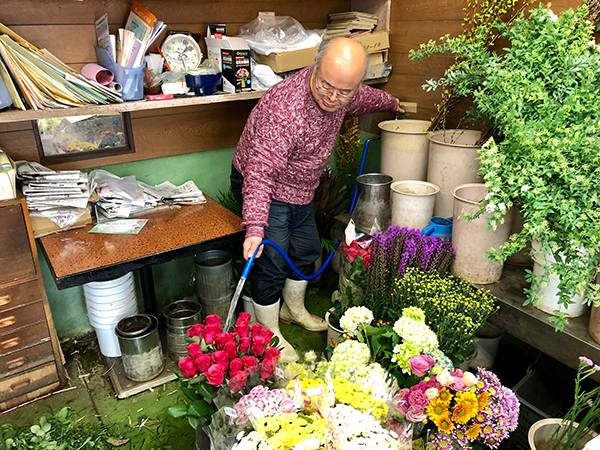 "I usually visit the flower market in Ichikawa, Chiba twice a week," he says. "It's difficult to gauge just how much to buy and I have to use my judgement. I can't store the flowers, so I have to sell what I buy quickly!"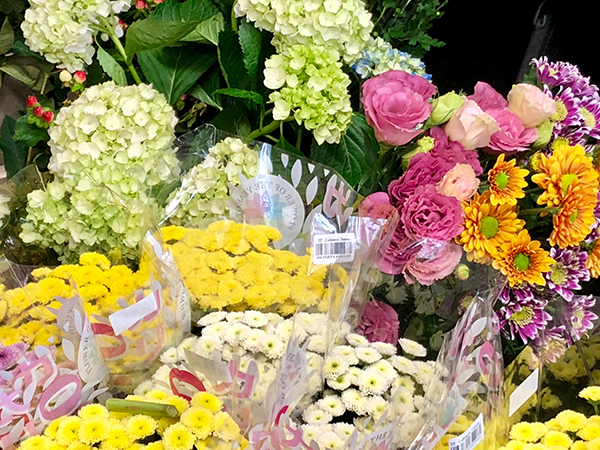 The shop interior is a riot of colour and the smell is wonderful. Hydrangeas, prairie gentians, liatris, astromeria, casablanca lilies and yuki orchids jostle for space in the cabinet and on the floor.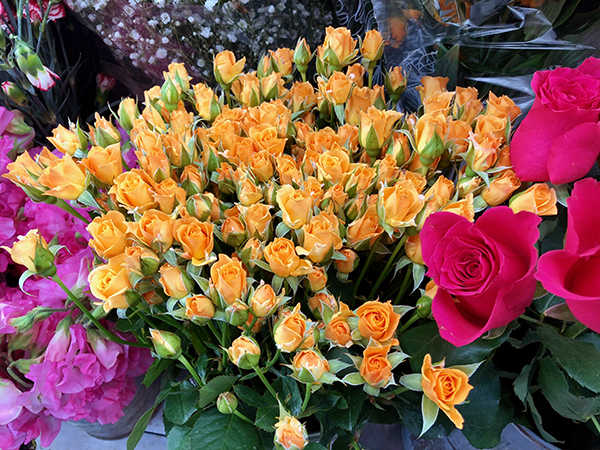 Roses retain their popularity;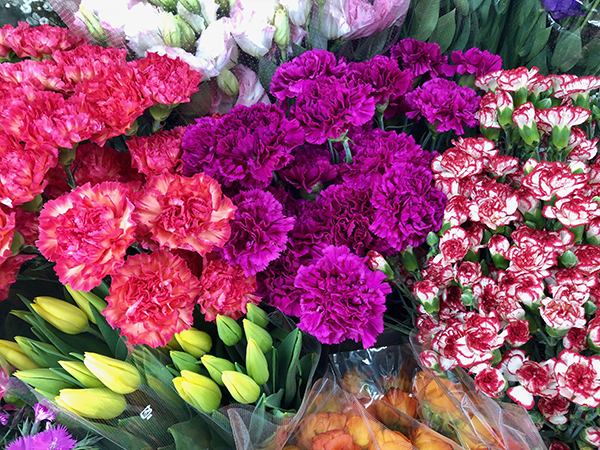 As do carnations. When asked, Mr. Ikenouchi declares his personal favourites to be sweet peas.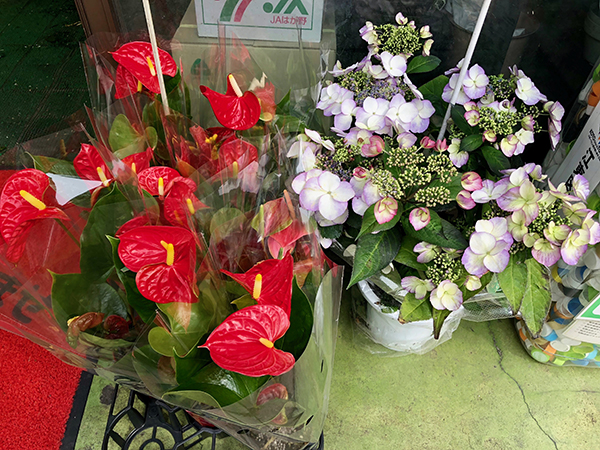 Hanajin also sells Cleyera Japonica (sasaki), used in Shinto rituals and as a decoration, cherry blossoms, catkins, and the waxy-leaved anthuriums.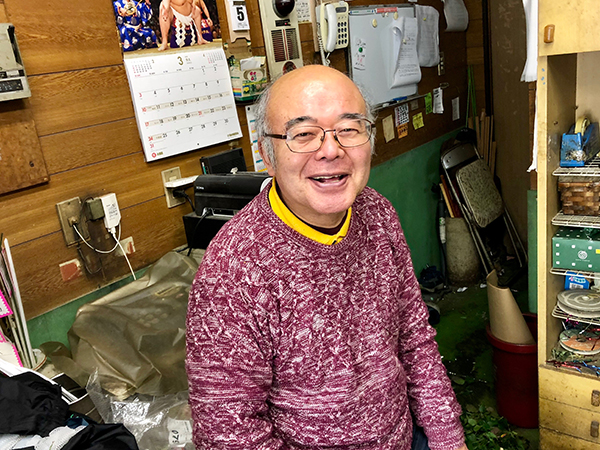 Whatever your needs, Mr. Ikenouchi is ready to oblige. If you can't decide yourself just name a price you're prepared to pay (around 1,000 yen should get you a nice bunch) and allow him to make up a bouquet of seasonal flowers. He's a great character and more than happy to discuss his lifelong passion for beautiful flowers.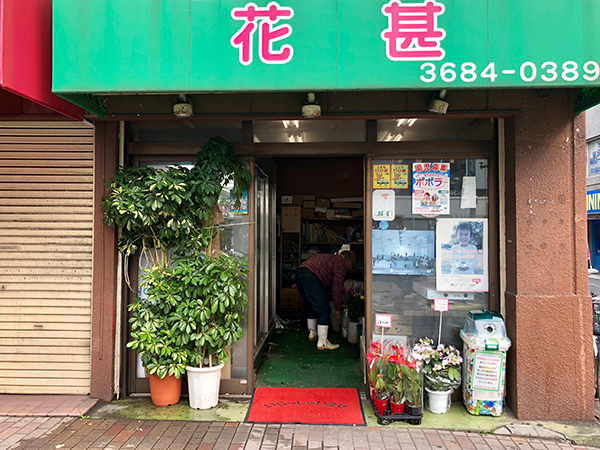 Story and Photos by Stephen Spencer