Hawaiian Cafe opens in Monzen-nakacho!
Published: July 8, 2022
When Tokyo heats up in summer our thoughts turn to the swaying palms, balmy breezes, sandy beaches, and sparkling blue sea of the Hawaiian islands. Now, lovers of island life can enjoy a taste of Hawaii all year round in Monzen-nakacho, no less, thanks to the recent opening of Olupono Cafe, a brand-new Hawaiian-themed cafe, bar, shop and much more. On a recent baking hot afternoon, we dropped in to say aloha to youthful owner Ms. Aoki.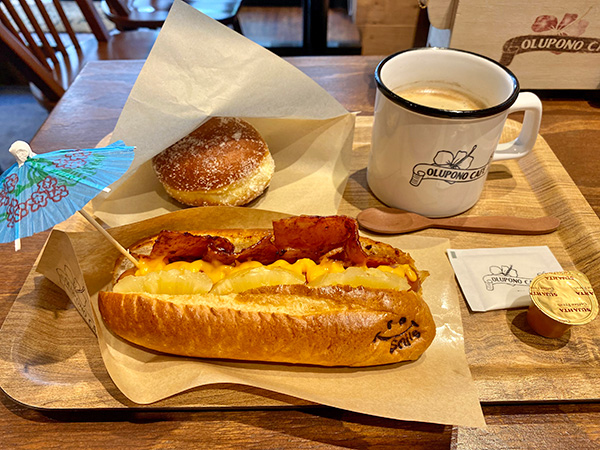 Hot Dog start from 350 yen!
You can get a 50 yen discount with KOTOMISE coupon.
That's a bargain!
First and foremost Olupono is a cafe with an extensive menu of food and drink. The principal items are hot dogs, sourced from Brawny Hot Dogs of Ikebukuro, which is also owned by Ms. Aoki. There are some 12 different varieties from plain (350 yen) to standard (with onion and pickles – 500 yen) to chilli and cheese (700 yen). Pictured here is the very popular Olupono dog (750 yen) which features thick cut bacon, fresh pineapple, and cheese as toppings.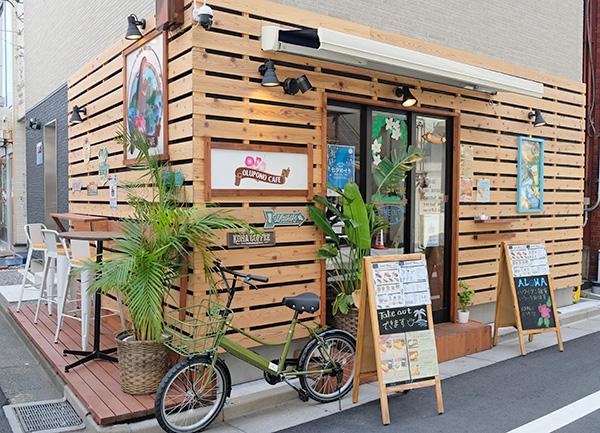 Located just a one-minute walk from exit 4 of Monzen-nakacho station, Olupono Cafe is simply impossible to miss. It's also very popular and reservations may be needed at certain times!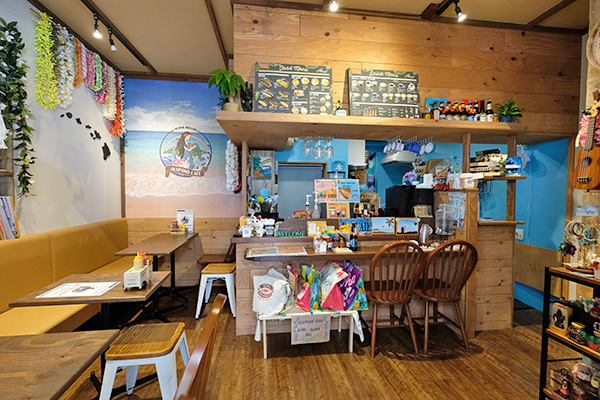 The cool interior captures the essence of the Hawaiian islands, stimulating all the senses. It's a riot of colour, from the leis, Pacific blue walls and vast array of Hawaiian goods on the crowded shelves, neatly contrasting with the natural woody interior. Hawaiian music lilts from speakers and the place smells like Hawaii too, a mix of coconut, pineapple, jasmine, and tropical flowers. It's an absolute treat!
The hot dogs were full of meaty goodness, while the thick and savoury bacon was a perfect match for the sweet pineapple. Very tasty and surprisingly filling!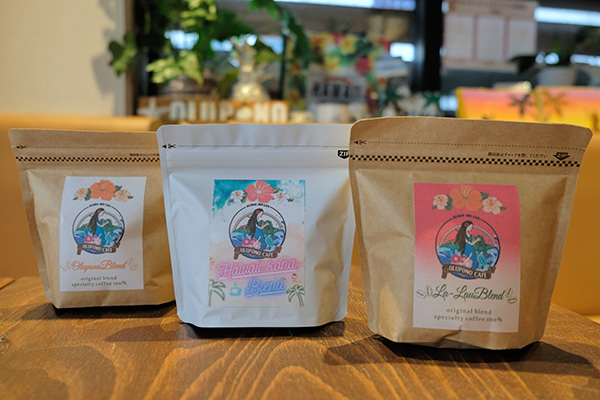 It feels as though Hawaiian coffee has somehow been overlooked in the recent global coffee boom, but Olupono is the perfect place to reacquaint yourself with some classic beans from the islands. Olupono offers three original blends (Olupono at 450 yen, La Lau blend at 450 yen, and Hawaii Kona at 600 yen), with all three available in packs for home consumption. As Ms. Aoki explained, they make popular gifts.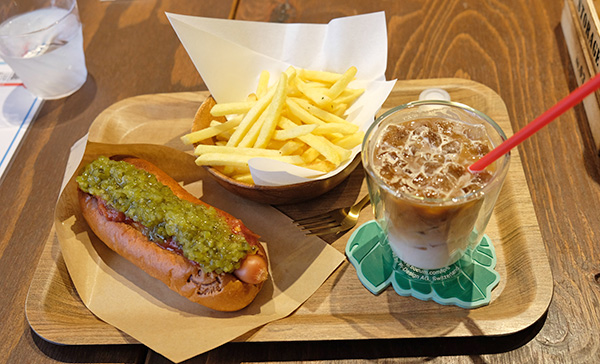 Shown here is the spicy salsa dog (650 yen), fried potatoes (400 yen) and a Hawaiian salty caramel latte (500 yen).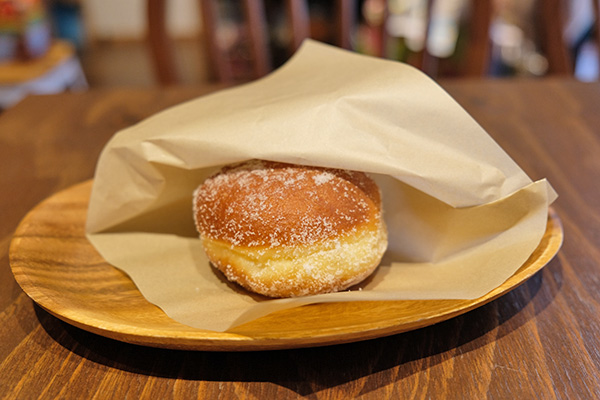 And if you just fancy a coffee break, Olupono has an excellent accompaniment in these malasada doughnuts. Doughnuts without holes, malasadas originally hail from Portugal but have been popular in Hawaii for nearly 80 years now. Topped with either sugar or cinnamon powder, the malasadas are 300 yen apiece and can be ordered with Olupono coffee for 600 yen, or cafe latte for 650 yen. They're really soft, moist in the centre and chewy. Nice, or 'ono' as they say in Hawaii.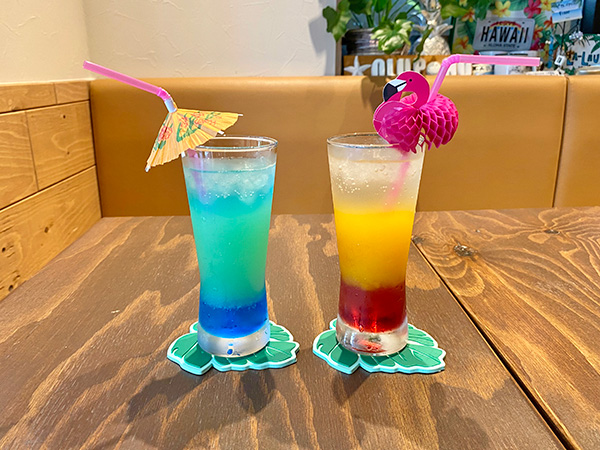 Both the food and drinks are way more extensive than shown on the website. These gorgeous non-alcoholic fruit syrup cocktails taste even better than they look, and they look like a dream. On the left is a Kailua Beach, a mix of Blue Hawaii and pineapple while on the right is a Sunset Cruise, which contains hibiscus and mango syrup.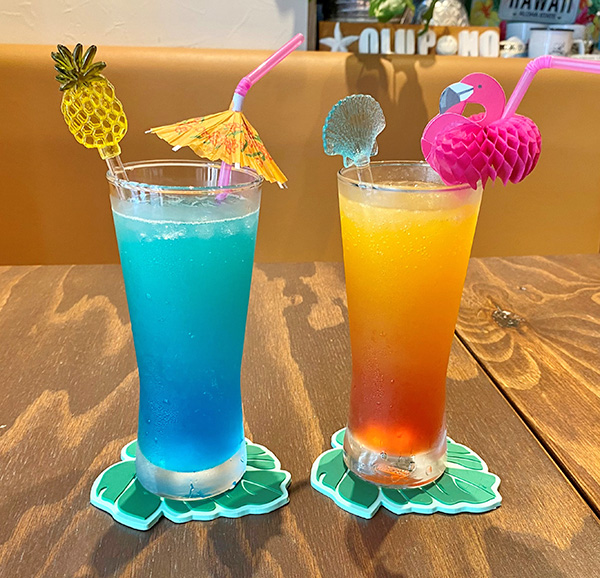 When stirred, the drinks transform themselves, as if by magic. A bargain at 700 yen each for a real taste of Hawaii.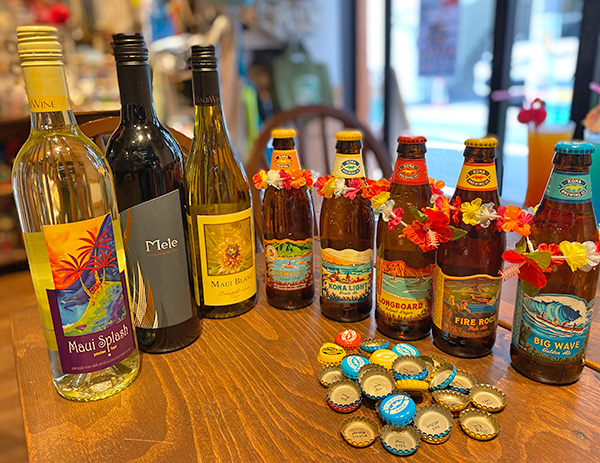 Hawaii is also home to plenty of tasty craft beer. Olupono stocks beers from the Kona Brewing Company on the Big Island, as well as Hawaiian wine and Hinano Beer from Tahiti. There are two varieties of pineapple wine, one dry and one sweet, and a highly rated red from Ulupalakua, made from grapes grown on Maui island. Hipa Hipa!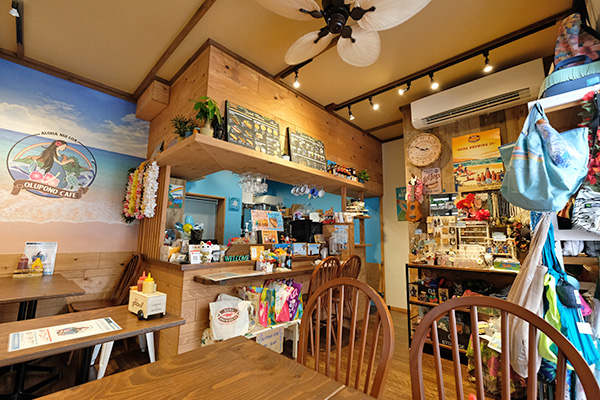 On top of food and drink, Olupono also offers a wide range of Hawaiian goods, souvenirs and gifts. Clothing, cologne, hats, cosmetics, accessories of all descriptions, fans, glassware, cups, beach bags, tote bags and much, much more.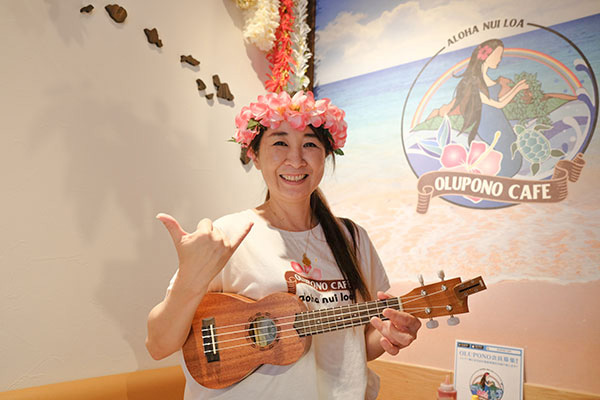 Ms. Aoki herself is a great character and keen student of all things Hawaiian. Olupono even doubles as a social centre, with customers playing their ukuleles and dancing hula. Classes are held, as are all kinds of events. Please check out the Instagram feed to see many photos of people having fun!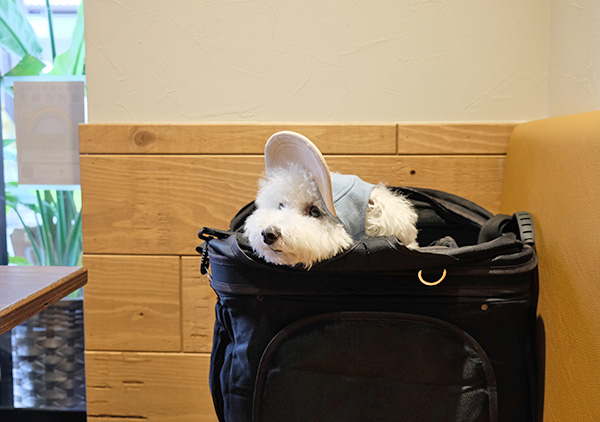 Everyone is welcome at Olupono Cafe, including four legged friends. The atmosphere is so comfortable in every way that we felt refreshed and relaxed after spending a couple of hours there. It's a perfect antidote to the usual hectic life in the big city. To enjoy some Hawaiian style healing time, just head straight for Olupono Cafe!
Story and photos by Stephen Spencer