Mention Hokkaido and people think of two things–beautiful scenery and delicious food.  The only real way to enjoy Hokkaido scenery is to  hop on a plane at Tokyo's Haneda Airport and fly north. As for the food, well, that is another story. Those of you living in the Tokyo area can buy real, fresh Hokkaido fish and produce at the Hokkaido Kaisan Botan Ten in the Monzen-nakacho section of Koto-ku.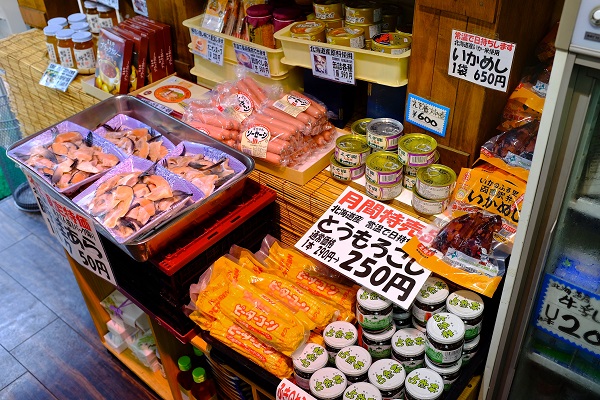 Not only fish  and fresh vegetables, but also rice from Hokkaido is on sale at Hokkaido Kaisan. What's more, this is the only shop of its kind in Tokyo that supplies fresh seafood and produce directly  from Hokkaido. The shop has been open for 12 years and except for Sundays and holidays you can shop there from 10:00 a.m. till 6:00 p.m.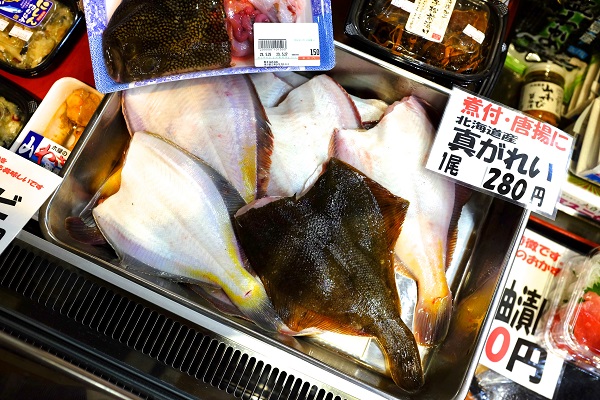 One of Hokkaido Kaisan's specialties is a different bento, or box lunch,  prepared fresh every day and priced very reasonably.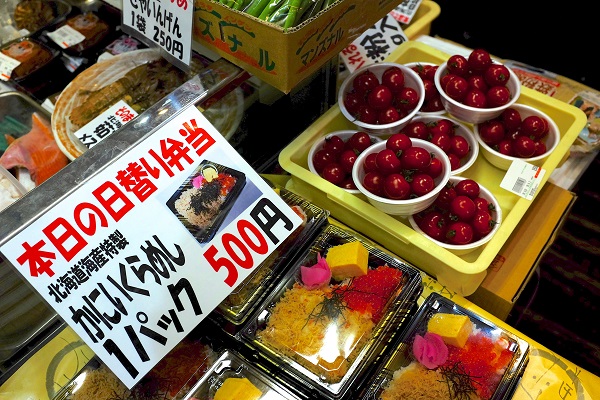 Mr. Suzuki Keta, the shop's manager,  says that their best-seller is Hokkaido crab, which should come as no surprise. Another best-seller is their Engawa and wasabi snack. At the time of this writing, summer is almost here  and some of the most delicious products from up North will arrive soon. These include  fresh Hokkaido corn, juicy Hokkaido melon and ocean-fresh uni or sea urchin, a particular treat for seafood lovers.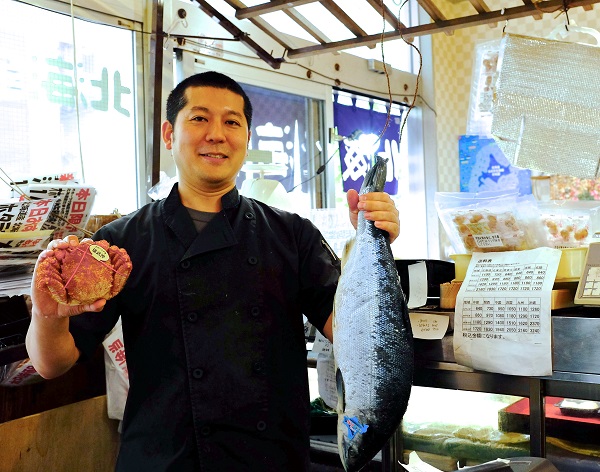 So if you have the time, head on up to Hokkaido for the beautiful scenery and incredibly fresh air. But if you just want a taste of some of Hokkaido's freshest fish and produce, then a quick visit to Hokkaido Kaisan in Monzen-nakacho will be just what you need.
Story and Photos by David Parmer