Some things never change. In the case of Edo-style glassware, this is something to be thankful for. The dishes off of which we eat might seem insignificant, but just comparing the plate ware of our home countries with others around the world can teach us so much about global cultures.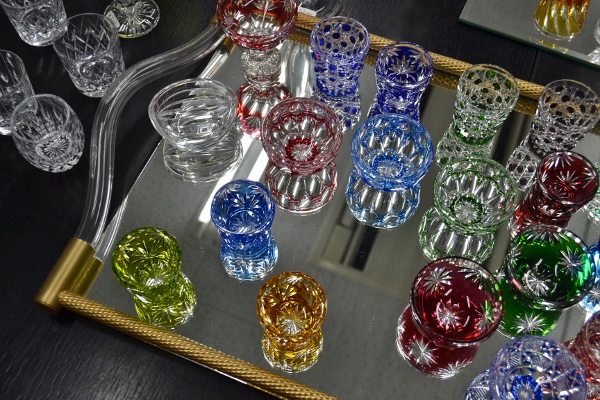 At Horiguchi Glass, both technique and design have hardly changed since the company was founded by the first Horiguchi patriarch in 1921. Edo-kiriko (Edo cut glass) is the umbrella term under which this type of glassware is known. There are many techniques to Edo-kiriko, one of which is etching designs by blasting huge chunks of glass with sand, rather than cutting it. And while there is a huge variety in design and color, Edo-kiriko glassware is generally made with the same set of repeated patterns that have not been altered since the glassware style first became popular.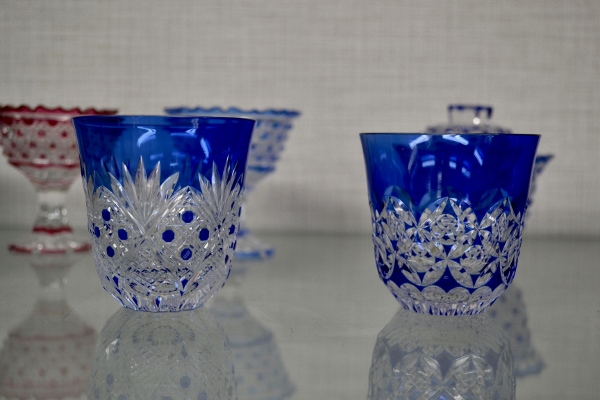 The way in which glassware is used also tells much of a culture. The current Horiguchi company head explained the culture of traditional Japanese meals and tea ceremony through his company's work. Traditional Japanese meals consist of many small dishes for each person eaten over the course of a few hours. This of course requires many small, single-purpose dishes. Walking around Horiguchi Glass's display room, I was amazed by the specificity of some of the pieces. The pieces pictured below, for example, are used for sake and holding incense.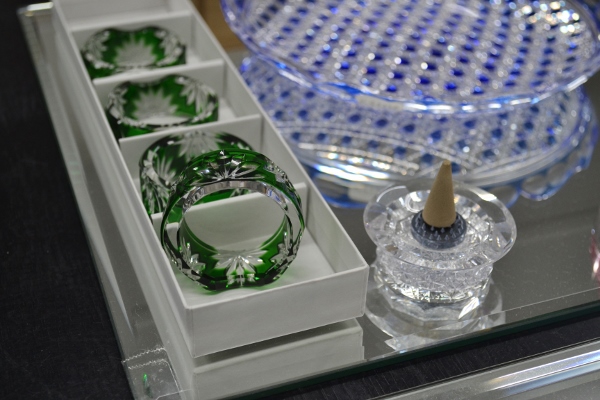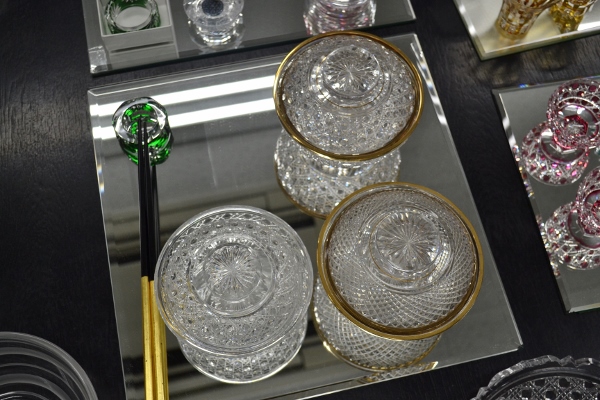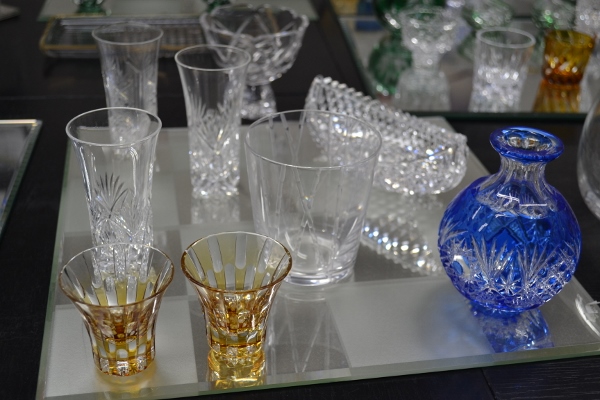 Mr. Horiguchi also showed me glass boxes that are traditionally used for serving Japanese sweets in low, delicate stacks.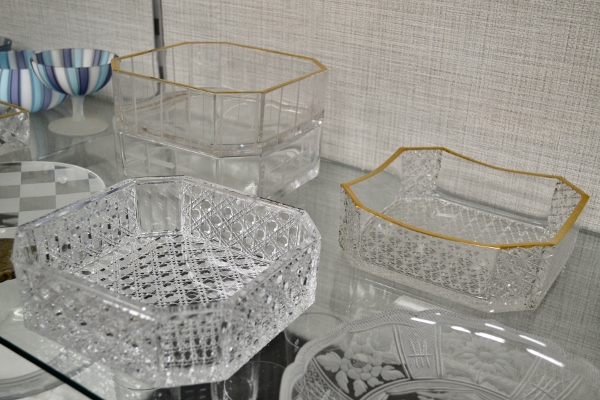 Horiuchi Glass resonated with me specially because my parents collect antique plate ware, mostly from 20th century America. Of course in Western plate ware there is variety as well, but most of my parents' pieces are multi-use except for some tiny butter dishes (which of course would have little use in a traditional Japanese meal).
To compare designs, as well, can highlight the kinds of cultural differences Mr. Horiguchi himself finds so interesting. In my parents' house we have plates in the burnt oranges of the 1970s and the bright primary colors of the American Southwest. By contrast, Mr. Horiguchi showed me a framed pattern sample on the wall displaying twenty or so squares of different Edo designs.
Although the company was started in 1946, the designs of the pieces hardly deviate from the traditional Edo patterns. Although these patterns may look abstract at first, they are often derived from nature or some aspect of traditional Japanese culture. One pictured below shows the repeated circular pattern of a traditional sieve made of woven bamboo.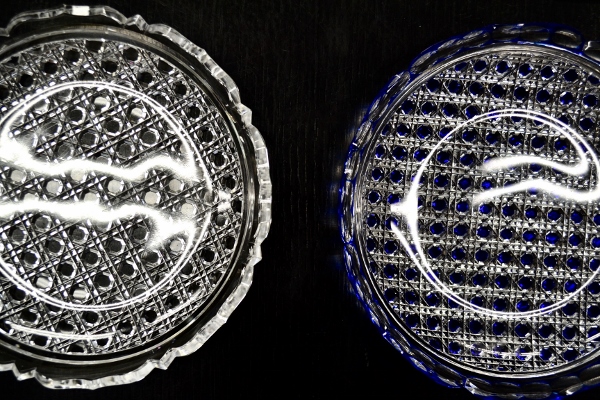 Of course, Horiguchi Glass also makes beautiful cups and plates that can be used for any purpose, and would fit well into any home around the world. For that reason, even if people don't have particularly detailed knowledge of glassware, Horiguchi Glass's pieces make very good souvenirs or gifts for friends back home.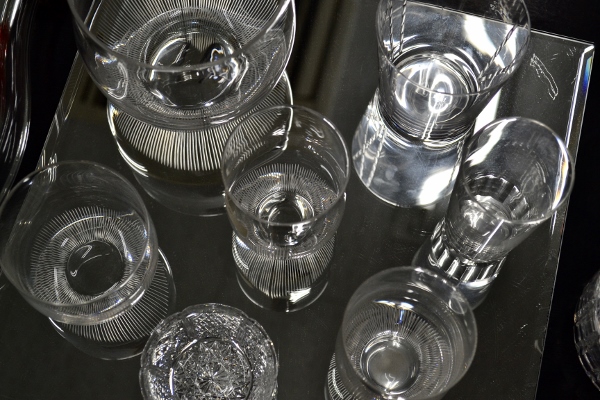 Whether you have a personal connection to glassware, merely curious about the pieces found in a traditional Japanese meal, or would like to see something stunningly beautiful and historic nestled in the heart of humble little Koto ward, Horiguchi Glass is the place to visit.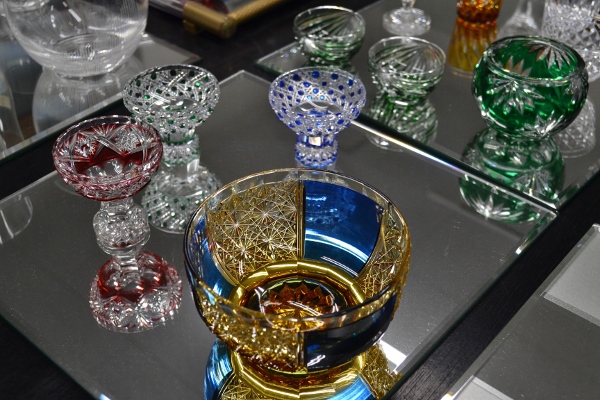 Story and Photos by Kate Montgomery