Home Cooking in Kameido
Published: November 21, 2022
Izakaya Sugiksaku is a Japanese pub serving home cooked food of the most traditional kind, known as obanzai. Obanzai is Kyoto-style home cooking with an emphasis on simply-prepared, nutritious seasonal vegetables. On a recent afternoon we dropped in for a chat with the remarkable owner, 83-year old Ms. Reiko Goto.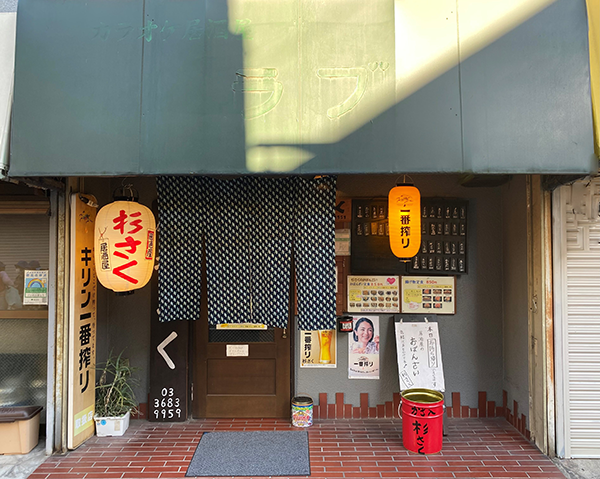 Sugisaku is located on a quiet backstreet just north of Kameido station, around the corner from where Ms. Goto and her husband ran the original Izakaya Sugiksaku for close on 40 years. A large place with some 60 seats, it employed several cooks and other staff. After being forced to close and leave that location, Ms.Goto decided she wasn't giving up the business and after a break of 18 months re-opened Izakaya Sugiksaku all by herself at the age of 77. Amazing!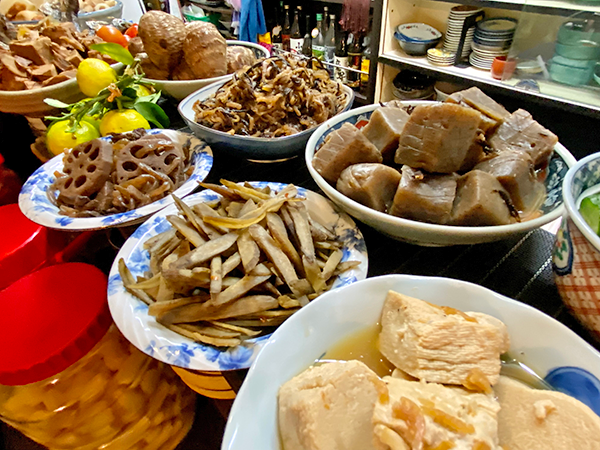 "The food I make is all heavily influenced by my mother," explained Ms. Goto. "I grew up helping her in the kitchen; she loved making pickles and nukazuke (preserved vegetables fermented in rice bran)." Most of the dishes are cooked slowly in a broth of dried bonito flakes and dried sardines, prepared by Ms. Goto herself. Each dish costs around 400 yen for a serving.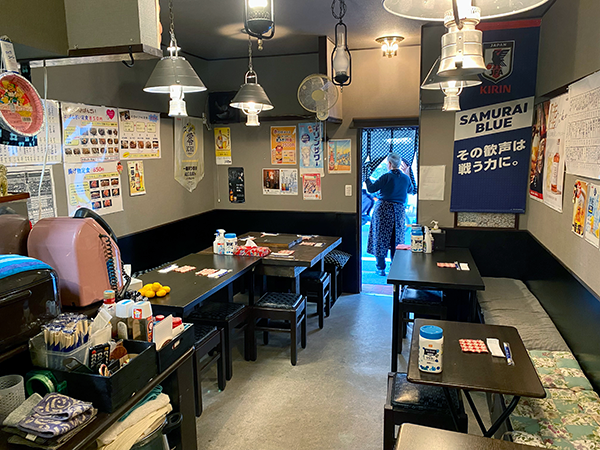 Izakaya Sugiksaku is cosy and comfortable, with seats for around 16 customers.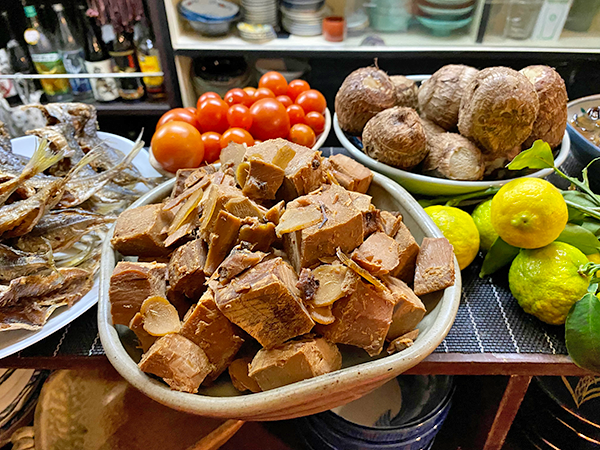 Everything is entirely free of additives, preservatives or any chemical seasoning.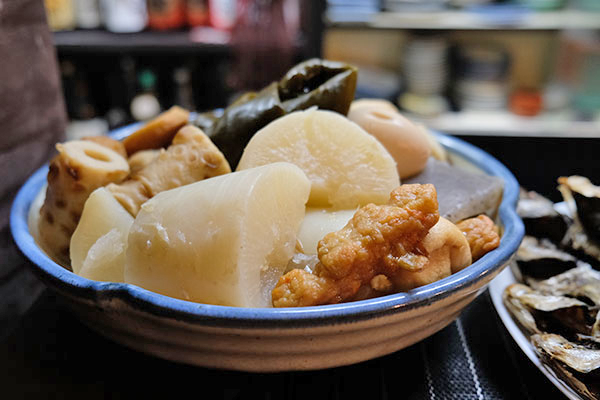 All items are cut into large pieces, including the ever popular oden, allowing the broth to be absorbed thoroughly.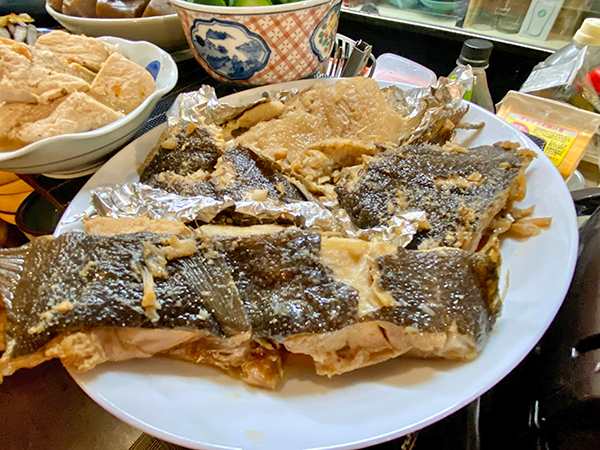 We particularly enjoyed the flounder (karei) which was so tender it literally fell off the bone. All dishes have a light and mild flavour that allows the inherent quality of the ingredients to shine through.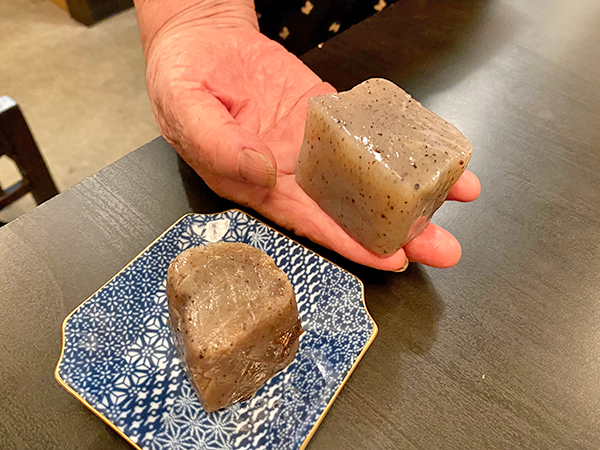 The konnyaku was also very tasty. Simmered slowly for two days, the jelly shrinks by one third, but is still a fair size.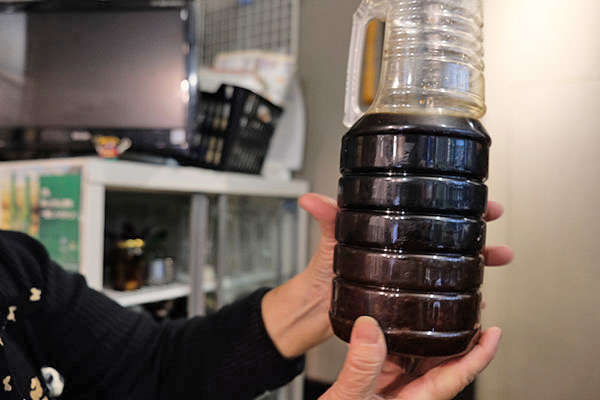 Ms. Goto prepares her own condiments too. This is homemade ponzu, a popular sauce that features citrus fruits, in this case yuzu, and a variety of other ingredients such as rice vinegar, mirin and dried bonito flakes, seaweed and soy sauce. Very nice!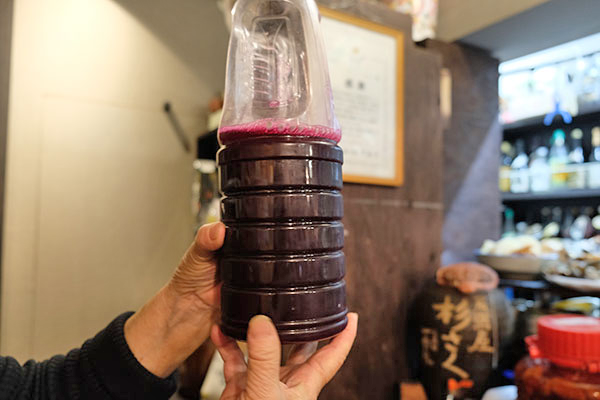 She also makes her own shiso juice, from red shiso leaves, which is mixed with tonic water to create a refreshing drink similar in colour to cranberry juice.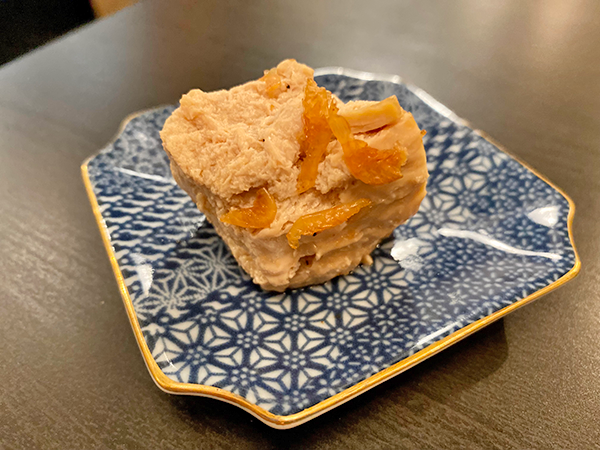 The freeze-dried tofu (koya dofu) was also exceptionally good.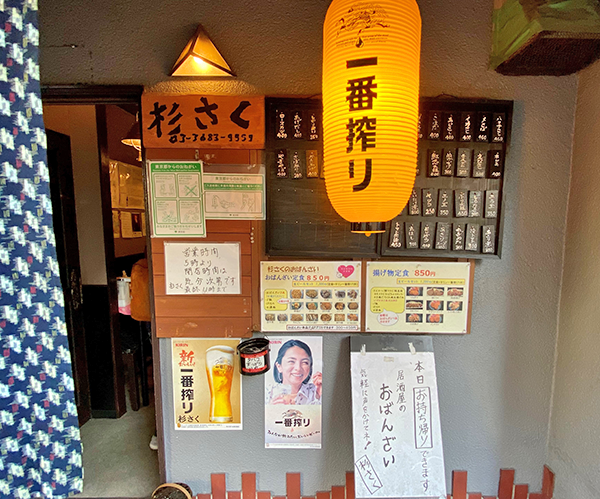 Izakaya Sugiksaku offers a wide variety of dishes, as well as set meals (teishoku) that come with a draft beer.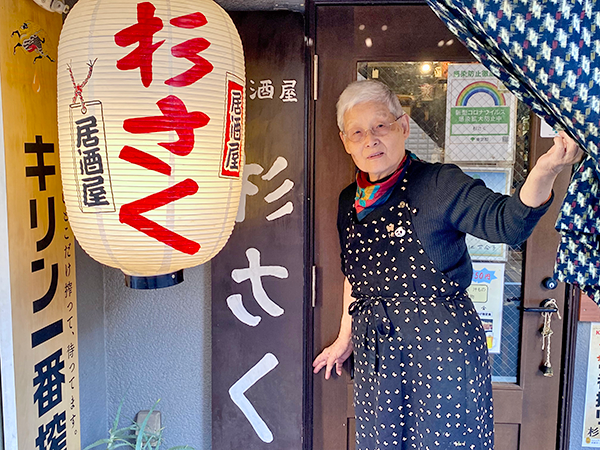 Ms. Goto has a loyal band of customers of all ages. "Many call me 'mother'," she says with a laugh, "and many say coming to Izakaya Sugiksaku is like returning to their home in the countryside." If you're interested in sampling traditional Japanese home cooking exactly as it was some 60 years ago, then Izakaya Sugiksaku is the place to visit. Ms.Goto is a remarkable character, clear-eyed, straight-backed and sharp as a pin, a living testament to a healthy diet and a love of cooking.
by Stephen Spencer