Tucked neatly into the architectural phenomenon that is Shinonome Canal Court in the southern part of Koto City is Kjuər, a charming "zakka" store for all occasions.
"Many people can't figure out how to pronounce the name", muses Ms. Suto, who co-runs the shop, "But I love being asked about it. It makes for a great conversation starter".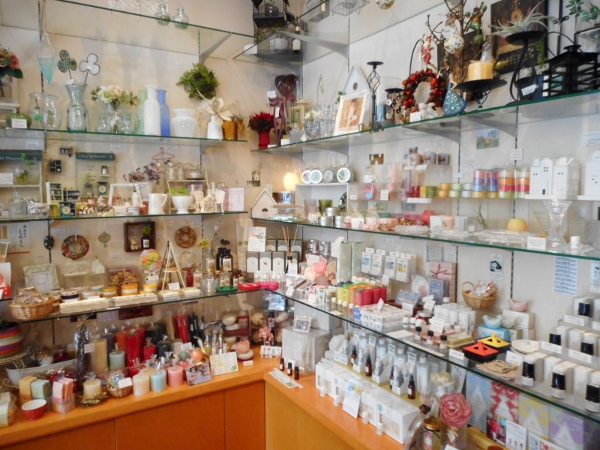 In fact, "Kjuər" is the International Phonetic Alphabet for the English word, "cure." The store was so named in the hopes that it could help cure away customers' worries and blues. To this end, the shelves and walls are full of little delights to help bring out a smile.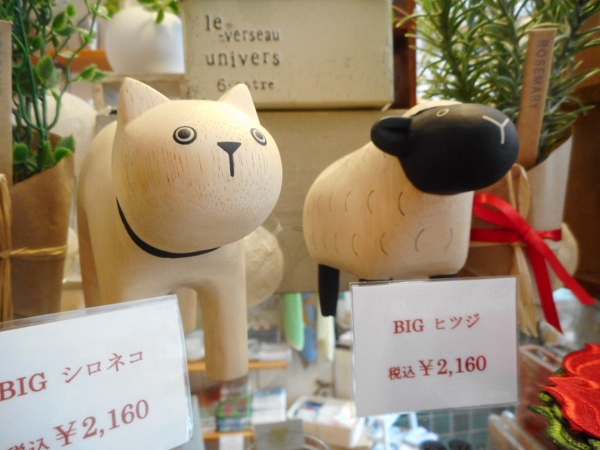 Culture checkpoint: What is zakka?
When shopping in Japan, you'll often find "zakka" stores and "zakka" corners, crammed full of what seems to be uncategorizable miscellany—which is basically how the word translates. More than simply a mishmash of random goods however, zakka in Japan evolved from a broad term for household necessities into a lifestyle statement encompassing anything that can spruce up one's days. Many shops take pride in the quality and uniqueness of their zakka selection. Cute, corny, quirky, sensitive, and often imbibed with intention beyond the eye (you shouldn't be surprised to run into one-of-a-kind or handmade items), zakka is a huge industry in Japan where it is embraced as a way to add joy to the mundane act of shopping.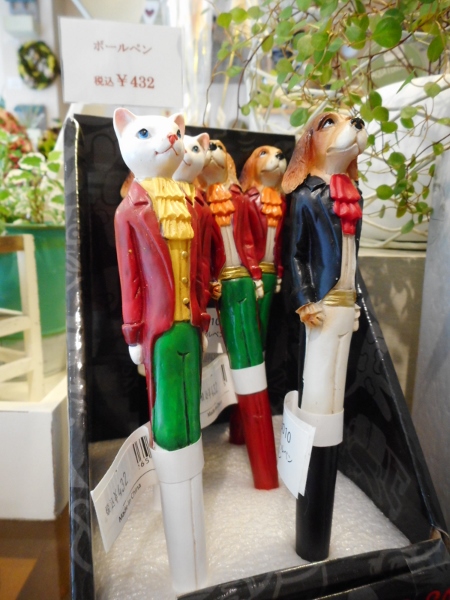 And Kjuər is certainly a joy to wander through! Whether you're browsing for yourself or looking for a gift, there's something for everyone. I'm sure these dandy ballpoint pens would brighten up anyone's work day, and probably elicit a few chuckles from co-workers, too 😉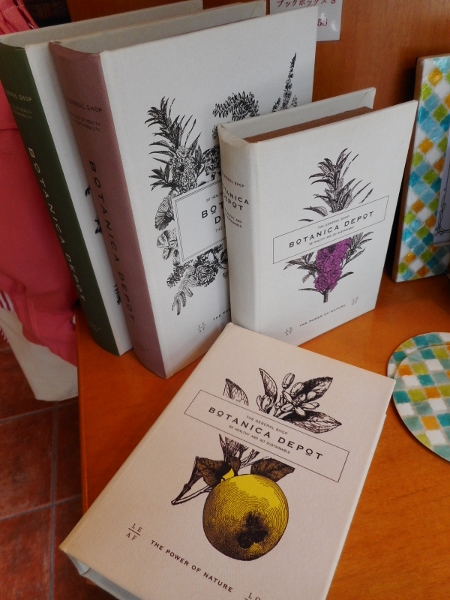 Bibliophiles will appreciate these chic book-shaped storage boxes, perfect for letters, postcards, jewellery and more.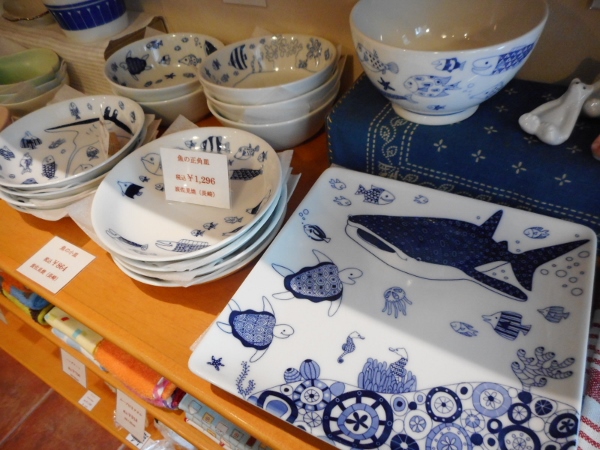 And I can think of a few friends off the top of my head who would treasure these adorable sea creature dinner sets. How can your mealtimes not be improved by a lovely indigo whale smiling up at you?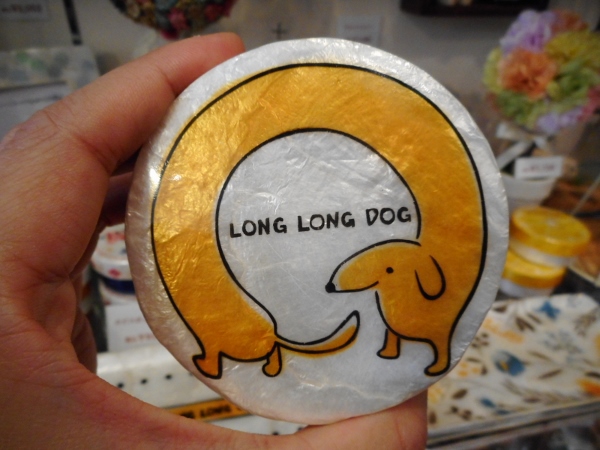 Woof! 😀
In addition, the shelves in the back are lined with aromatherapy goods. The right aroma can sooth and relax, or refresh and energize the user, perfect either way for when you need a little pick-me-up.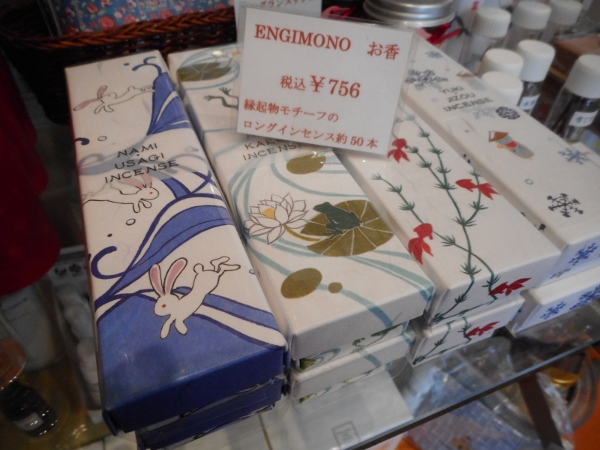 Reed infusers, essential oils, and bundles of incense abound with a wide range of scents to choose from. For gifting, the "ENGIMONO" incense is a popular item. Each box is illustrated with a symbol of good luck, such as the rabbit (representing springing upward of one's fortune) and the goldfish (said to increase financial blessings).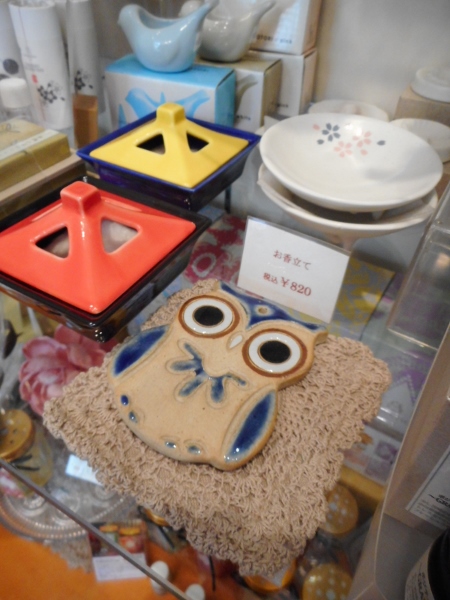 My recommendation for the accompanying incense-holder would be this owl for bonus luck. Owl in Japanese is "fukurou", and the first part of its name, "fuku", is homonymous with the word for prosperity!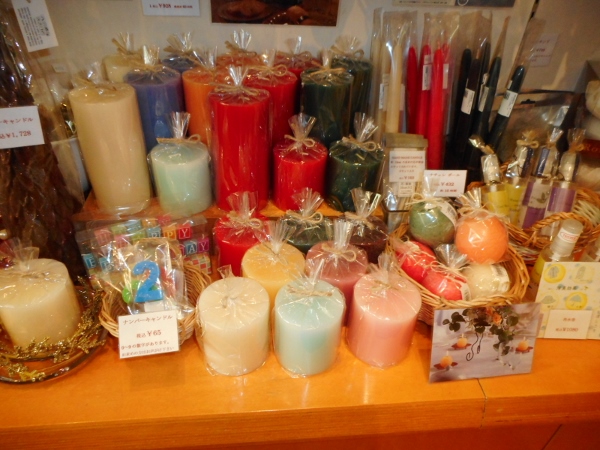 I was also able to find some things that are a little harder to come by in Japan, such as decorative candles. As with everything else in the store, the candles are meant to soothe.
"I read that the flickering of a candle flame can have a calming effect on people, so I stock it," explains Ms. Suto. Having run the shop for twelve years now, she has a keen knowledge of what her visitors need, and how to inspire positivity. "The best feeling is when customers tell me how coming here cheers them up or makes them feel better."
The insightfulness of the selection reflects upon the shop owner's personality—and at Kjuər, you'd be hard-pressed not to walk away feeling happier!
Story and Photos by Xianru Shen (Koto City Office Coordinator for International Relations)