What happens if you need to go to the dentist's while in Japan?
Getting good dental care is tricky. It's tricky enough and we're all probably guilty of not scheduling enough appointments to see a dentist in our own country, but it's even trickier when you have to find one in a foreign nation. What if you don't speak the language? What if their clinic hours are not compatible with your schedule? What if it's an emergency?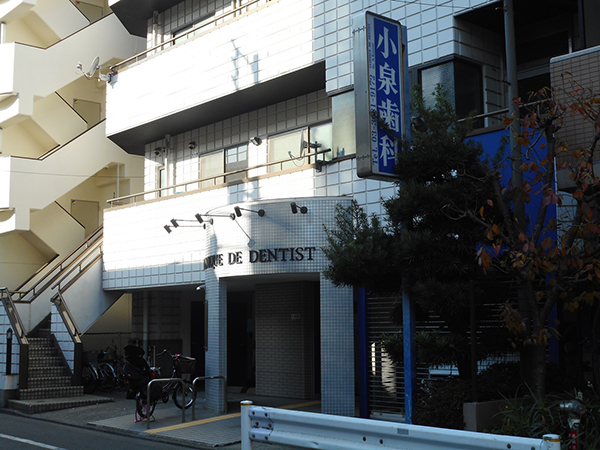 These were some of the thoughts I had going into Koizumi Dental Clinic, a well-established dentist's office with 30-some years of history in Kameido, Koto City.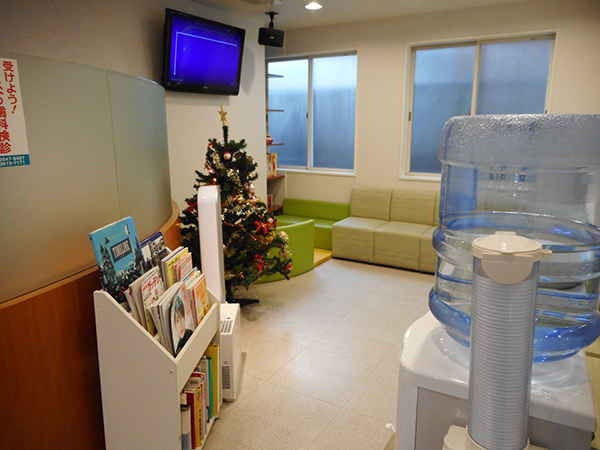 Although they've been serving the citizens of Koto from the same building for three decades, the inside is bright, clean and modern. There's even a kid's playpen in one corner of the waiting area!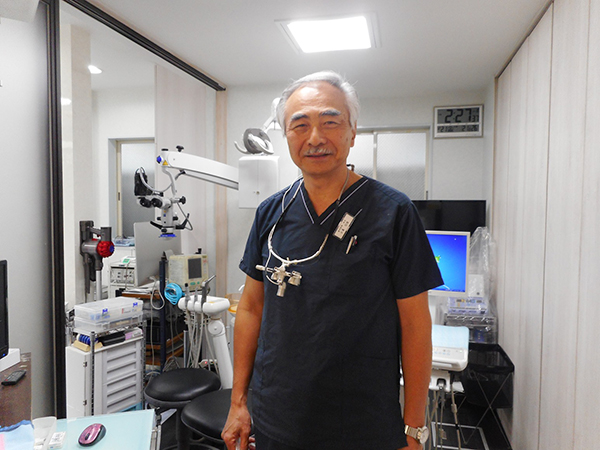 The clinic is headed by Dr. Koizumi, a veteran in the field whose experience and philosophy is rock-solid.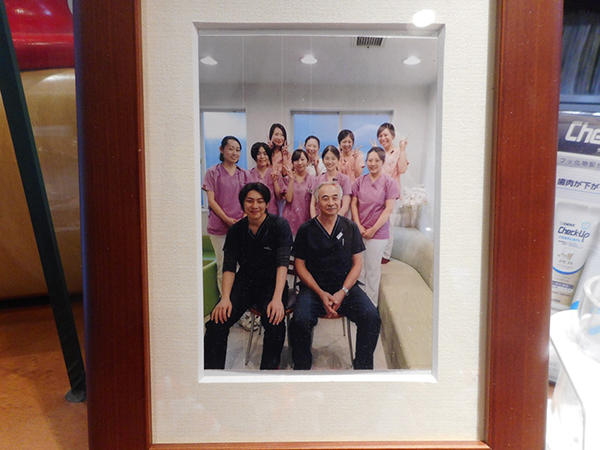 He and his staff members of dentists, assistants, and oral hygienists work to uphold the clinic's concept, which Dr. Koizumi explained to me:
"Good oral care is not about just treating problems as they arise. Your mouth and teeth are extremely important in helping you lead a healthy life. We believe in helping people to maintain a good relationship with their teeth throughout their entire life cycle, with prevention and regular care."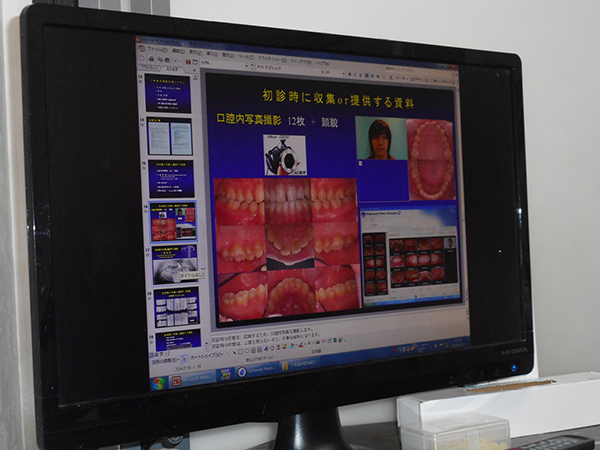 And the key to all that, he says, is total visualization.
The first thing any new client at the clinic will do is get their pictures taken. Most clinics will settle for just a few, but at Koizumi Dental Clinic, they take 14 to get a thorough understanding of your current situation.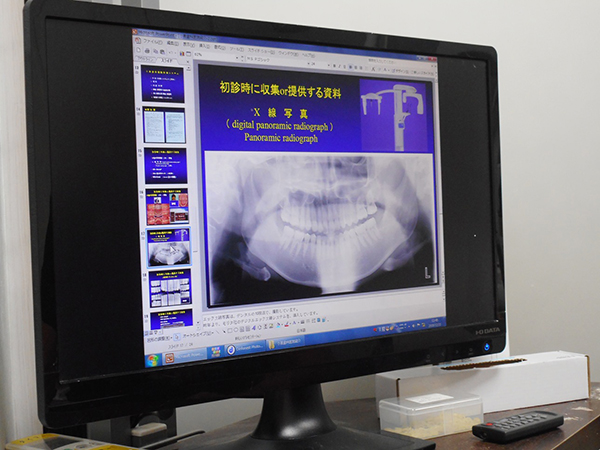 Then, they will also take X-ray photos, as well as check for other oral problems such as bacteria and plaque buildup. The latter is then recorded using visual charts. These are all services guaranteed to any patient.
Now, what happens if you take these photos, and find a cavity?
"That actually depends on the stage of the cavity," he said. "We strive not to remove any part of the tooth unless absolutely necessary, to help them last longer. That's why these photographs are crucial. Some cavities will not worsen, and some can even get better with good oral care. But how will you keep track without having these records?" Being so visual also helps to overcome any communication issues, he explained. People can easily recognize a problem themselves if they see it—a picture is worth a thousand words, after all.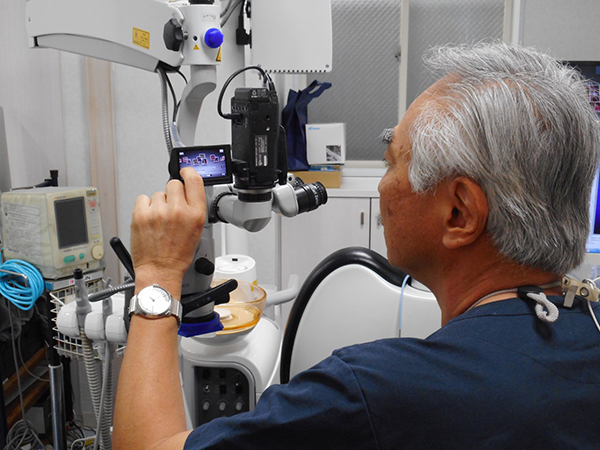 His belief in the importance of visualization also manifests in the sophisticated equipment used at the clinic. This camera, for example, can zoom in on problematic teeth and record treatment as it occurs, projecting it onto a screen for the benefit of both the patient and the doctor.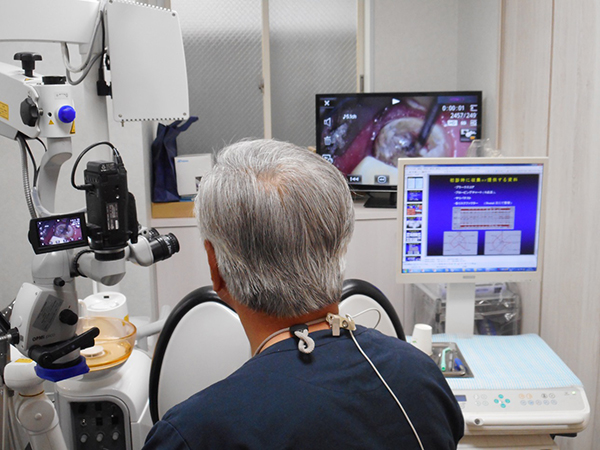 I won't lie—the thought of watching my teeth as they undergo treatment made me kind of queasy. But Dr. Koizumi is convinced that transparency and knowledge of your own situation is vital. Turning your eyes away from the problem won't help you to understand it. It may be tough love, but Koizumi Dental Clinic is all about providing important education to people about dental care, and about their own body.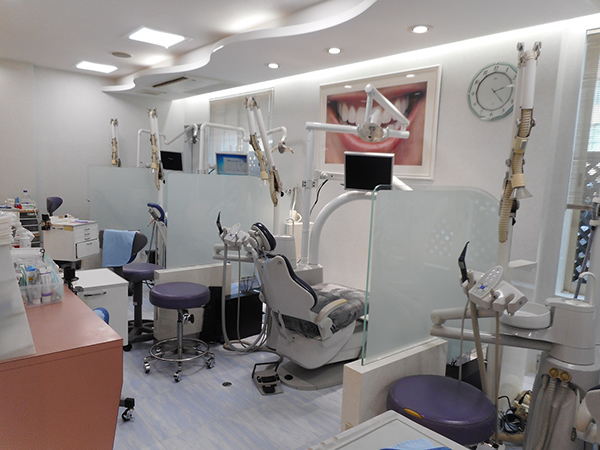 As for ease-of-access, the facility is 8 minutes' walk from JR Kameido Station, takes emergency cases, and can see up to seven patients at a time. They can do anything from check-ups and cleaning to implants and other minor surgeries, as well as give referrals when necessary.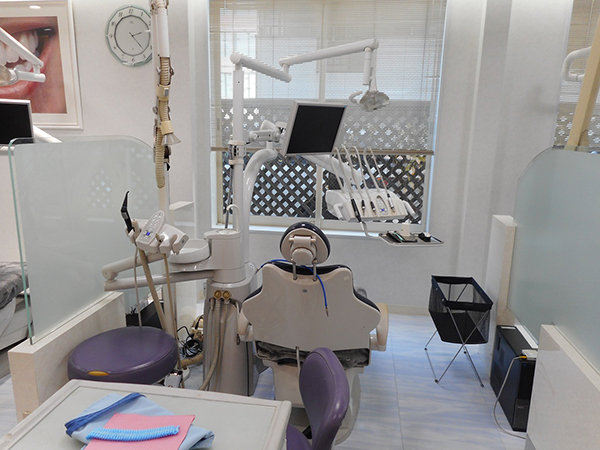 "The reason humans have dental problems is because we live in a culture where food is varied and enjoyable. You never hear of wild animals getting cavities, and that's because they stick to a set diet solely meant to nourish their bodies." So it would seem that for as long as we live in a culture where food is not merely sustenance (thank goodness!), dental care is something to which we all need to pay attention. And Koizumi Dental Clinic is dedicated to providing that care for one and all, whether you're a long-term patient or just need a dentist while you're in town.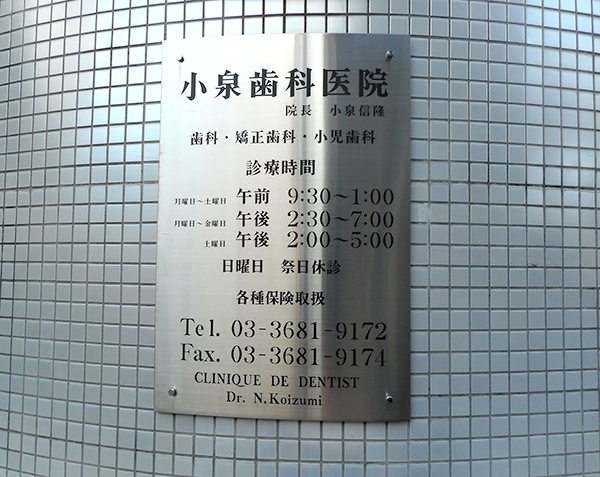 Oh, and good news! They're open even on Saturdays!
Story and Photos by Xianru Shen(Koto City Office Coordinator for International Relations)