Hello Kotomise
Updated: March 26, 2016
■What is Kotomise?
Kotomise is a project operated by Koto City (Koto-ku), a municipality of Tokyo. Its name comes from Koto and "mise" (pronounced mee-seh), the Japanese word for shops or stores.
It is a publication and accompanying website aimed at discovering and broadcasting the best aspects of Koto City to a wide range of audiences. Kotomise strives to bring a little light to those curious neighbourhood shops and spots—places that might not be found on any guidebook, but that are beloved by the locals who live in the area.
Both the paper publication (available for free at the City Office, public establishments and some metro stations) and the Japanese articles on the website feature coupons for use at Kotomise-registered stores. Though we are still working on translating the coupons into English, we hope they offer another way to enjoy Koto City!
■From the "town where you live" to the "town you can call home"
If we can help you discover an aspect of this town that excites or entices you to drop by for a visit—if you find yourself thinking, "Maybe I'll head there next weekend"—then nothing could make us happier!
Whether your stay is long or short, whether you're a resident or a visitor, let us help you transform Koto City into the "town you can call home!" Because while you are here, you will always find a warm welcome♪
■How to Use Kotomise: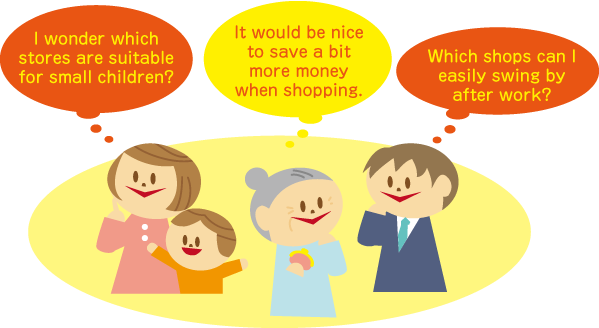 ■Contact Info:
Kotomise Office
3-6-5 Botan, 3rd Floor
Koto-ku, Tokyo 〒135-0046
TEL: 03-5875-9583 / FAX: 03-5875-9584 / email: info@kotomise.jp
Closed: Saturdays, Sundays and National Holidays