Koto-ku is home to an astonishing variety of food, from the hearty yakiniku barbecues and monjayaki of Kinshicho and Kameido, via the Edo Period dishes of Fukagawa-meshi and negima-nabe in Monzen-nakacho to the fashionable Mediterranean-style eateries of the bayside areas. Slightly neglected amidst the recently increased popularity of Japanese food has been the set meal, ("teishoku" in Japanese) beloved of hungry, thrifty workers and students the length and breadth of the country. On a recent, sweltering late August afternoon I dropped in at the delightfully named Manpuku Shokudo in Toyosu to meet the owner Mr. Tsujikawa.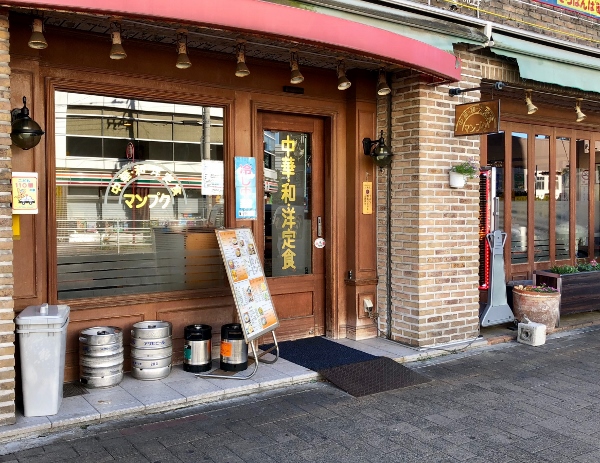 "My father opened the restaurant back in the early 1960s," remembers the spry and affable Mr. Tsujikawa. "In those days the menu was fairly simple. Over the years, whenever a customer requested a dish he added it to the menu. Now there are something like over a hundred different items available. What is a set meal? Well, it's a main dish plus rice, miso soup, pickles, and some kind of small salad. They cost between 820 and 860 yen. Set meals like ours are a true taste of Japanese home cooking."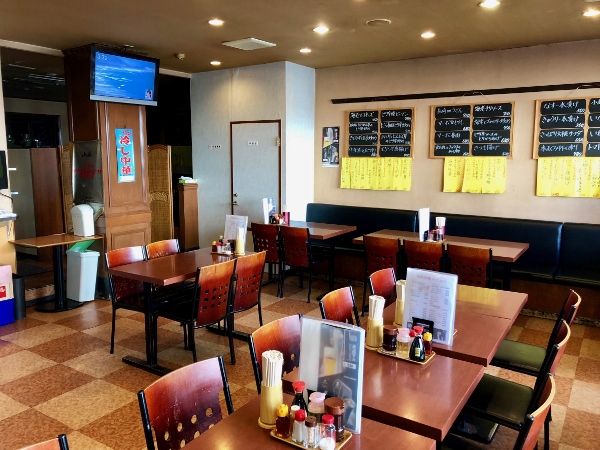 The walls are festooned with menu papers listing an enormous range of food from Chinese, Japanese and Japanese-style Western food to ramen, eel, sashimi, and all points in between. One could eat lunch at Manpuku Shokudo every day for several months without repeating the same dish twice. In fact, it's probably easier to request what you want to eat rather than hunting through the menu; the chances are they'll have it. "Our fish and seafood come from the Tsukiji fish market every day, the vegetables come from a local market and the meat we serve comes from the butcher's shop next door. It's all completely fresh and everything is handmade," adds Mr. Tsujikawa.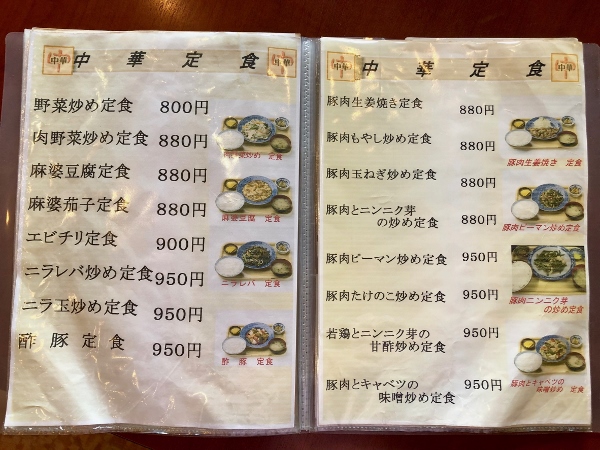 "We serve around 150 lunches a day. In summer the mixed fry lunches are particularly popular; the customers can choose a variety of deep-fried items such as chicken, tuna, shrimp, and so on. Pork with ginger is a great stamina booster for those wanting to beat the summer heat. We also have deep-fried pork cutlets ("tonkatsu" in Japanese), using the slightly firmer pork loin cut ("rosu katsu" in Japanese). There are also many Chinese set lunches such as a highly spiced mabo-dofu with lots of Sansho pepper. There's also a milder version as well." Chinese favourites such as the ever-popular sweet and sour pork, shrimp in chili sauce, and pork and cabbage stir fry are available in set lunch form or as single dishes.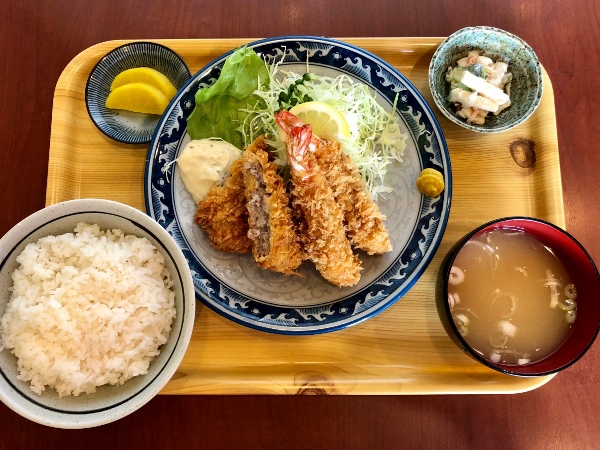 Mr. Tsujikawa kindly offered to prepare a mixed fry set and within what seemed like a couple of minutes returned bearing a tray adorned with this mouth-watering array of food: a couple of large shrimp, a menchi-katsu, a small mountain of shredded cabbage, a bowl of miso soup with tofu, some takuan and 300g of rice. Yes, that's 300g of rice! A menchi-katsu is the Japanese version of a "mince cutlet", a patty of minced meat, usually pork, and onion, floured and dipped in egg before being coated with panko breadcrumbs and deep fried. All yours for the princely sum of 880 yen!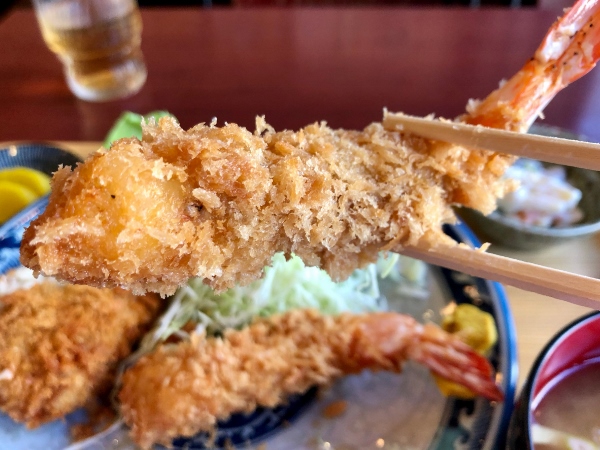 The shrimp is crisply fried, fresh, fat and juicy. Fantastic!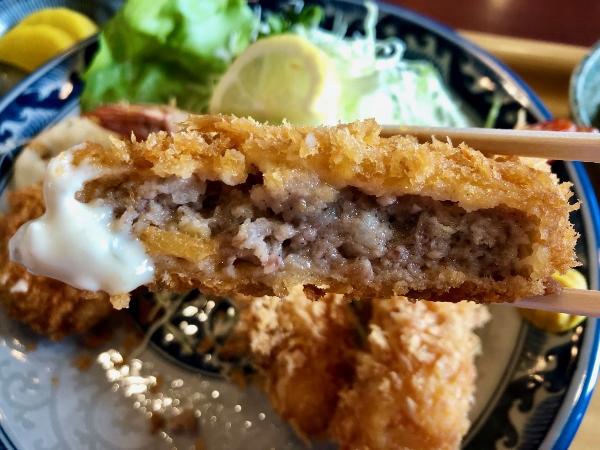 Menchi-katsu (mince cutlets) can be one of the more difficult deep-fried items to make. Sometimes they can be soft and rather oily but not here; the coating is crisp, the inside juicy and the whole thing is piping hot. So good was the entire set, from the crunchy cabbage and pickled daikon radish (takuan) to the tofu miso soup, that I wolfed it down in minutes, including the 300g of rice. It's remarkable how hungry one can become, even on one of the hottest and stickiest days of the year, when faced with a large tray of tempting food.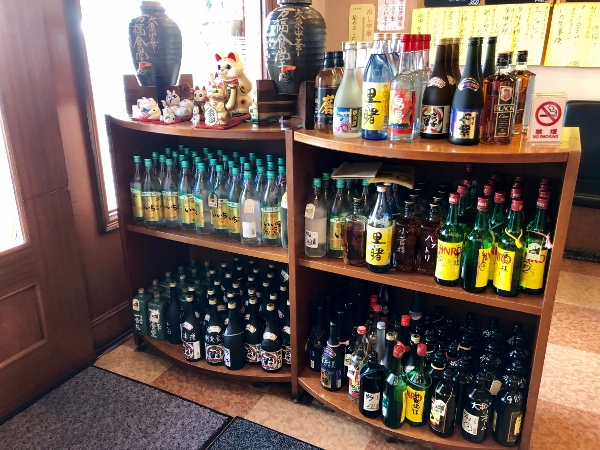 Manpuku Shokudo also boasts a wide variety of popular izakaya-style (Japanese pub style) dishes for the evening crowd. Stewed beef tendon ("gyusuji" in Japanese), a vast array of sashimi, salads, tofu, edamame, most of your Chinese favourites, prepared by a Chinese chef, including century egg tofu ("pitan-dofu" in Japanese), spring rolls, and gyoza. Mr. Tsujikawa and his good lady wife were making gyoza when I arrived. "We make around 300 on an average day. It's hard work but everything is handmade," he says. To wash down the gyoza is ice cold Asahi beer at 560 yen for a medium sized glass or a Freezing Highball made with Nikka Black whiskey at 450 yen. A variety of the popular shochu highballs and sours are also available, together with a range of bottled Asahi beers.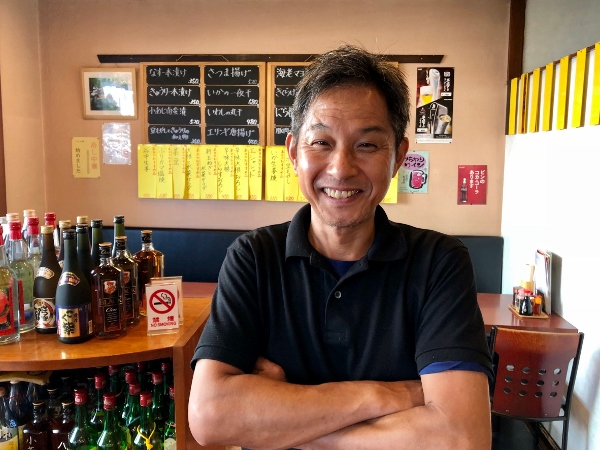 Born and raised in Koto-ku, Mr. Tsujikawa is a great character and a most welcoming host. Manpuku Shokudo has now expanded to a chain of three restaurants, two in Toyosu and one near Tatsumi Station, also in Koto-ku. It's still a family business as Mr. Tsujikawa's brother manages one of the other restaurants. All three offer the same menu. If you're in the mood for some top-quality traditional Japanese-style Western food, Chinese food or Japanese food at very reasonable prices, you simply can't go wrong at Manpuku Shokudo. But be warned, it's absolutely packed at lunchtime. "There are a lot of office blocks around here now and the general population is increasing as more tower apartment buildings are put up. We open at 11:00 am and get full very quickly. If you're not in a hurry, I'd suggest coming a little after 1:00 pm if possible. In the evening people tend to start coming in from around 5:30 as they leave work," advises Mr. Tsujikawa.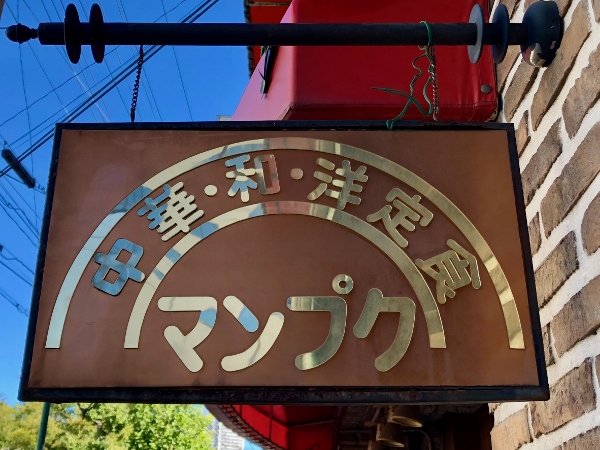 Manpuku literally means "full stomach" in English; colloquially it means "stuffed" as well as the pleasant feeling of being full, while a "shokudo" is a casual restaurant or cafeteria. Manpuku Shokudo is a thoroughly apt name as a visit will certainly leave you full up and satisfied, without breaking your wallet either!
Story and Photos by Stephen Spencer