Megane Kazoku is a Koto-ku success story; what began as a humble watch shop on Sunamachi Ginza in 1968 now has five branches in the ward and sells glasses from all over the world. On a balmy, early summer day I dropped in to the shop on Sunroad Nakanohashi near Ojima Station to hear all about the business and its wares.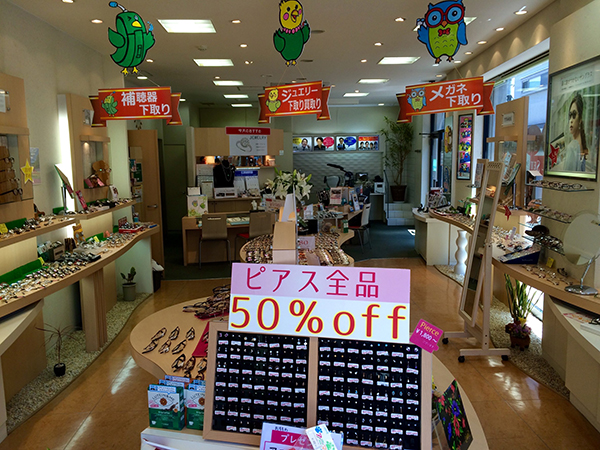 "Yes, the first shop opened 50 years ago, selling and repairing watches on Sunamachi Ginza," explained dapper manager Mr. Miyagawa. "The first president diversified and expanded later on as the glasses business took off. This shop has been here for around 25 years and I've been working for the company for around 18 years now. Aside from glasses and contact lenses we also have a jewellery and jewellery repair service which is the responsibility of Ms. Takeuchi."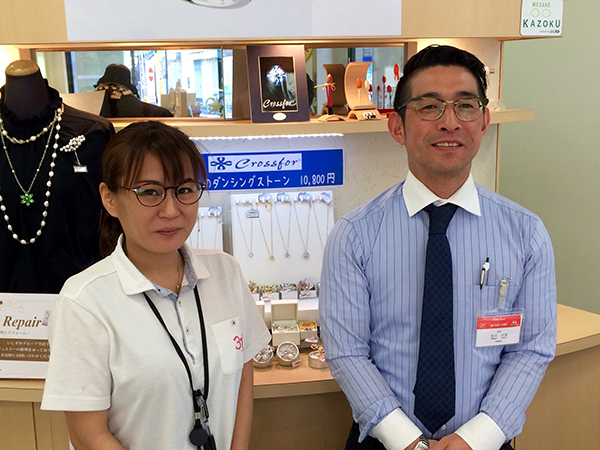 The shop is cool and comfortable inside, with lots of blond wood, touches of greenery and a relaxed atmosphere. "We see ourselves as a friendly local shop," says Mr. Miyagawa, "a place where customers can drop in and chat." Indeed, many people stopped by to discuss jewellery or glasses during my visit.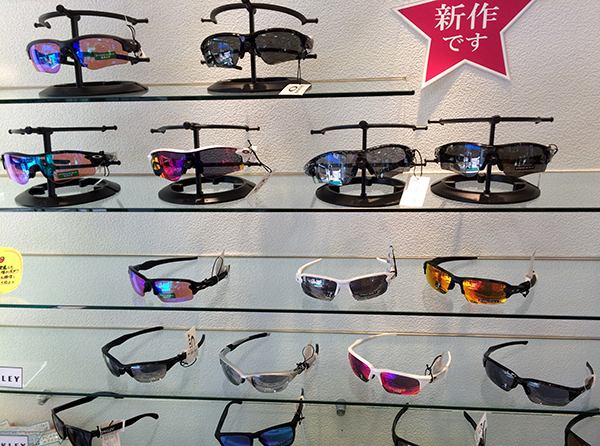 "The latest addition to our line-up are these Oakley Flak 2.0 sunglasses. They're designed for sports such as golf, bike riding or hiking and have the famous Oakley super grip temples that keep them in place no matter how hot or sweaty you become," explained Mr. Miyagawa.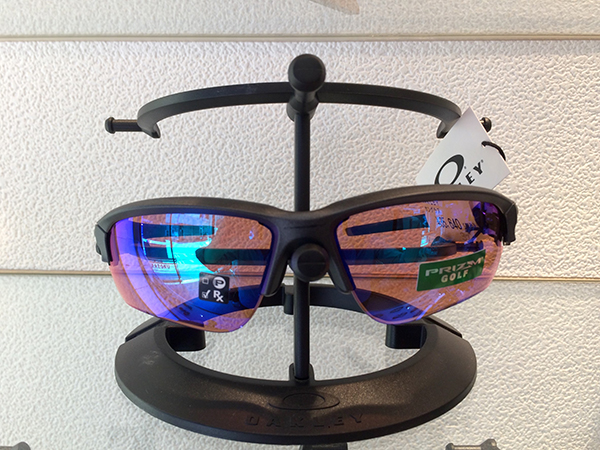 They also feature polarized lenses, an absolute boon for those spending any amount of time outside in the blinding sunlight of a Tokyo summer.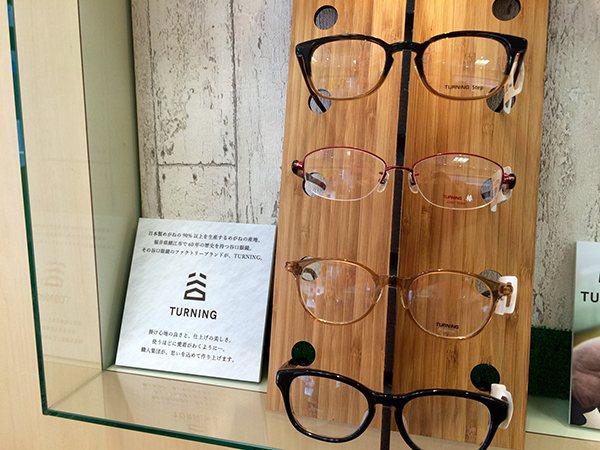 "The town of Sabae in Fukui Prefecture produces over 90% of all glasses made in Japan and the Turning brand from Taniguchi Optical is handmade by craftspeople in the factory there," says Mr. Miyagawa directing my gaze to this rather stylish display. The frames are extremely elegant and surprisingly reasonable in price.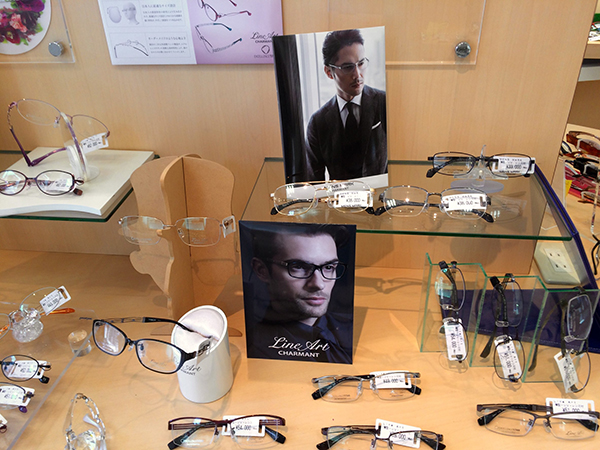 Megane Kazoku boasts a wide range of Japanese brands such as Plusmix, Chaconne, Lagunamoon and the top-selling Line Art Charmant line.
The frames are graceful, soft and flexible yet strong and smooth at the same time. Glasses design and material technology have advanced remarkably quickly in recent years as Mr. Miyagawa demonstrates by twisting the frames this way and that; they immediately regain their original shape.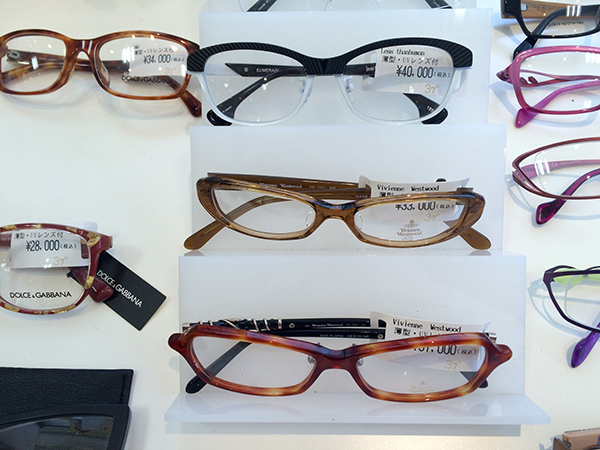 Many global brands are on sale at Megane Kazoku, including British favourites such as Vivienne Westwood.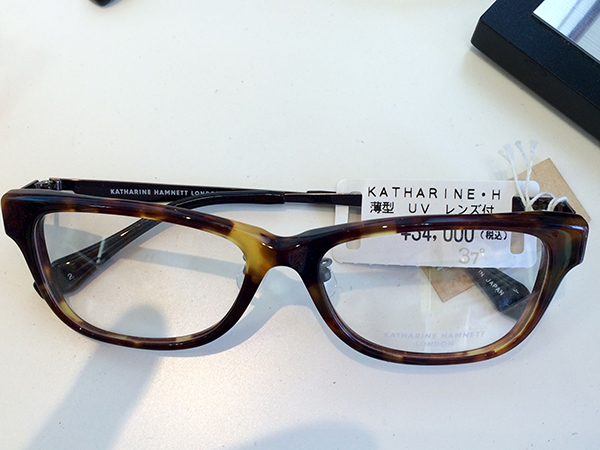 And Katharine Hamnett.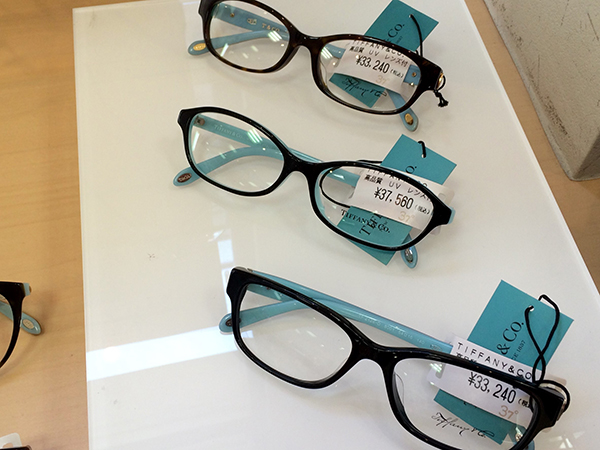 While you could enjoy your very own Breakfast at Tiffany's with these handsomely-coloured frames.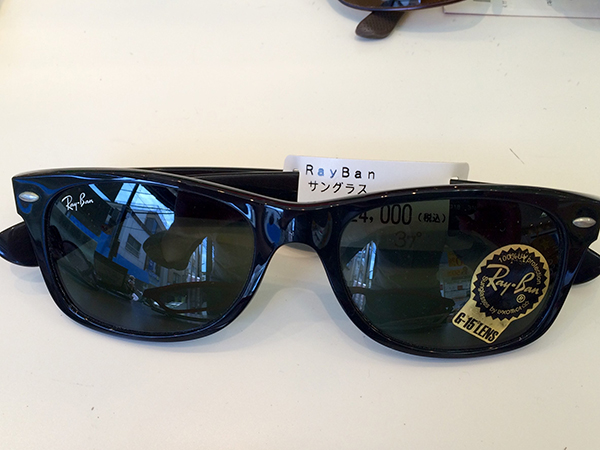 The ever-popular American Classics are well-represented too.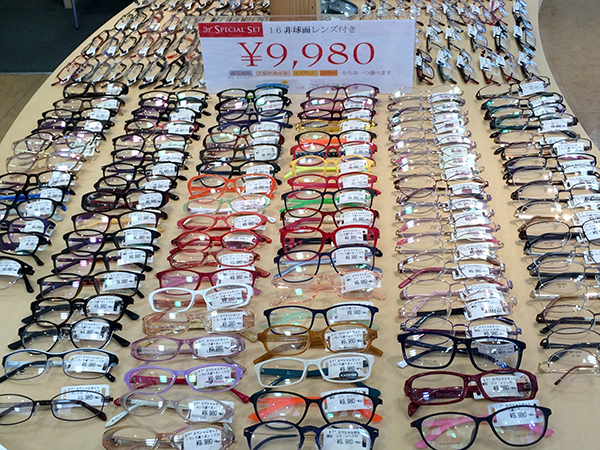 Of course, not everyone wants to break the bank to acquire famous designer brands. Many of us just want glasses that suit our facial shape, are comfortable and contemporary in design. Megane Kazoku has reasonably-priced frames in abundance to suit all budgets and customer needs. Just ask Mr. Miyagawa!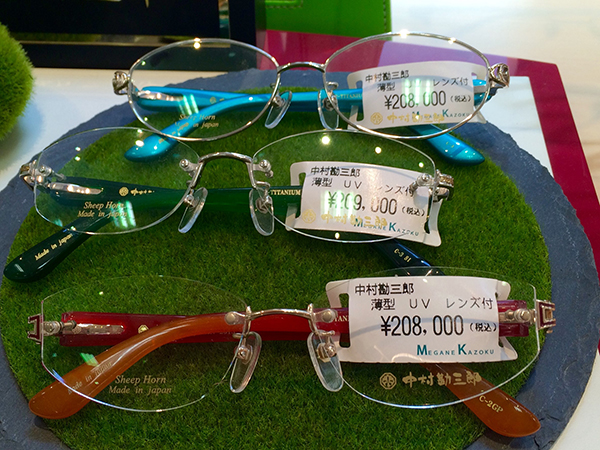 If you're looking for something out of the ordinary and have the budget to do so how about these sheep horn glasses from Nakamura Kanzaburo, the glasses brand of the late Kabuki actor. The colours are striking, and the craftsmanship is exquisite.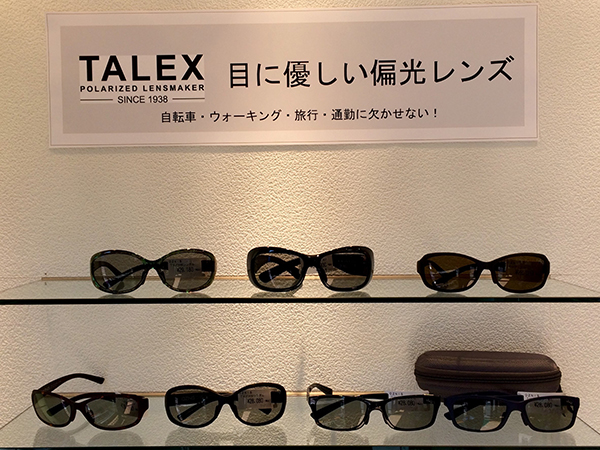 Talex is a Japanese company that specializes entirely in making polarized lenses and has done so for over 40 years now. The Osaka-based business has been making glasses frames for over 70 years. Many of the Japan-made glasses for sale at Megane Kazoku are unavailable in other countries so if you're visiting the area then why not take the opportunity to pick up a unique item.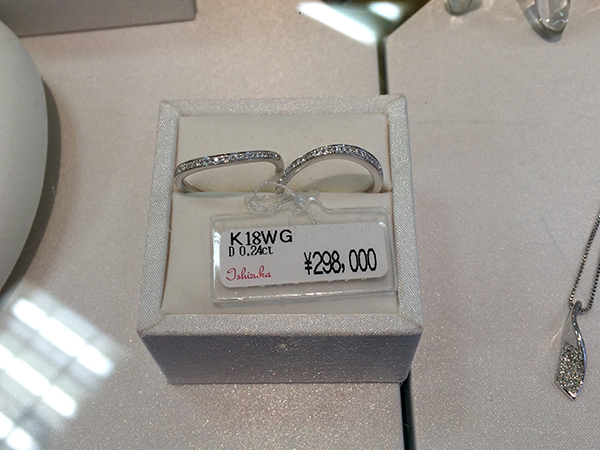 Ms. Takeuchi presides over the jewellery section, which includes repair, remodelling and sales. How about these beautiful pieces, featuring 18 karat white gold and 0.24 carat diamonds? A charming gift for a special person, perhaps.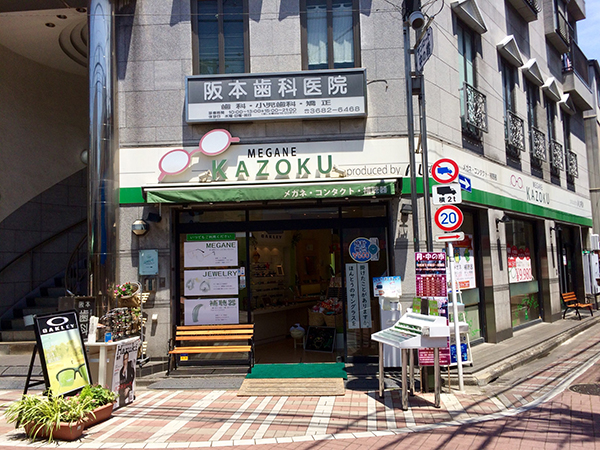 Whatever your requirements and budget, Megane Kazoku can provide a friendly and professional service. Just drop in and ask Mr. Miyagawa!
Story and Photos by Stephen Spencer