Whether you're a tourist or a taxi driver, a banker or a bartender, life in Tokyo can be hard on your body. Stiff shoulders, lower back pain, aching knees and repetitive strain injuries can really wear you down. Never fear though, because if you're in the Kameido area help is at hand. Or at hands, as it were.
On a funky backstreet just a couple of minutes' walk from Kameido Station is Momitaro, a massage salon run by Mr. Atsuyoshi Shuto. On a recent morning I dropped in for a chat.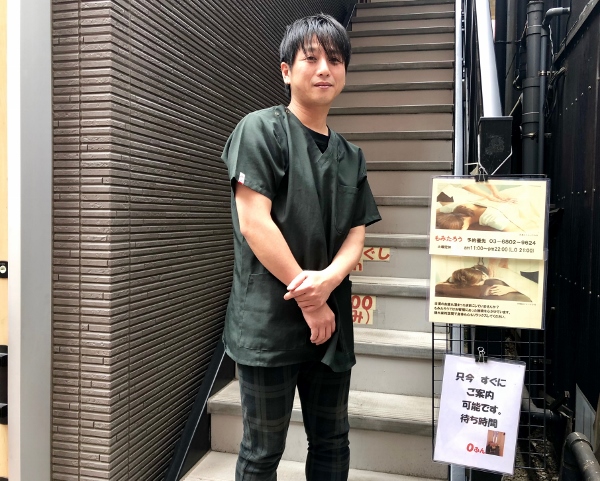 Momitaro occupies the second floor of a newly constructed building some 50m down on the left and is easy to spot. The very laid back and friendly Mr. Shuto said, "I worked in a major high street massage chain for many years, learning and studying. I decided to become independent and opened Momitaro here in spring 2017."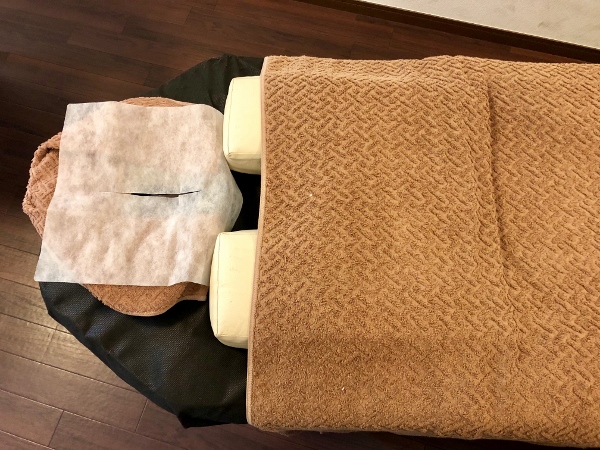 The atmosphere inside is immediately relaxing. Gentle ambient music fills the air, the lighting is diffused, and it seems remarkable that you're just a stone's throw away from the thundering traffic of Keiyo Street. "I mainly do shiatsu massage," says Mr. Shuto. "Unlike many massage salons 70% of my customers are ladies, mostly homemakers who live in the area. Some are workers in local companies though, suffering from modern health problems. We discuss their areas of concern and then I start."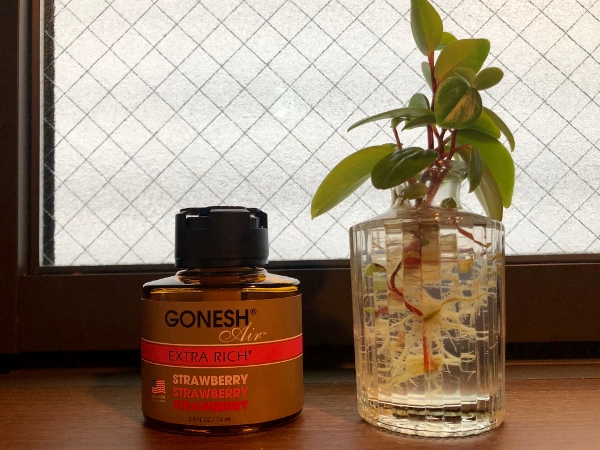 A subtle aroma of fruit fills the air, adding to the feeling of being in a spa. "I want the customers to relax as much as possible. To be honest, most of them relax so much that they fall asleep," he says, laughing. "I change the aromas depending on the season; it's strawberry now for spring and next it'll be camomile and lavender, something green and fresh."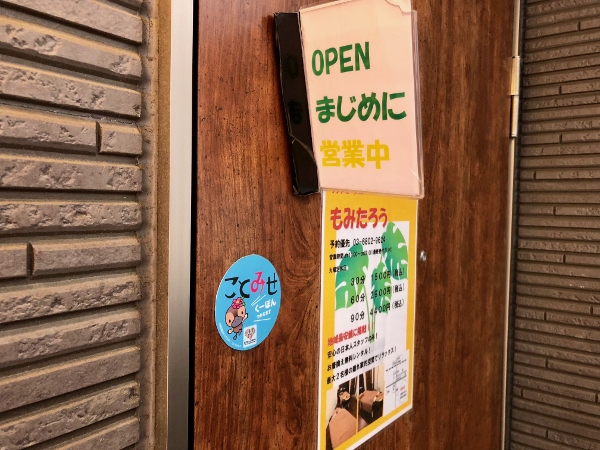 Originally from Oita, Mr. Shuto was drawn to Kameido by the friendly, old-town style and lack of affectation of the area. He's a busy man; Momitaro is open from 11:00 am until 10:00 pm every day, except Tuesdays. Last order, so to speak, is at 9:00pm. "Our busiest time on weekdays is late afternoon, from three to six pm. Saturdays and Sundays are busy all day; the second table is for another masseur who works part time at weekends," he notes.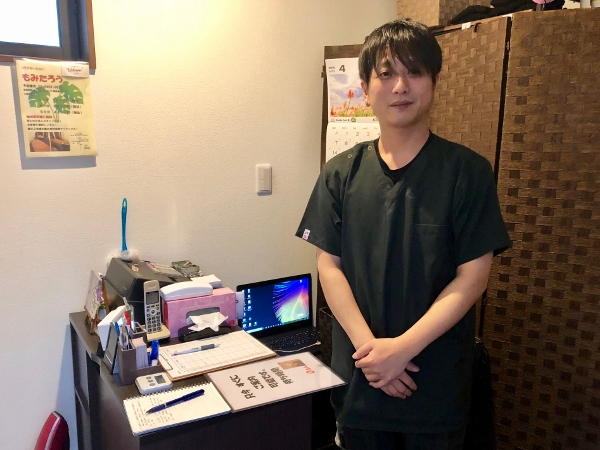 The menu is simple and straightforward: 30 minutes is 1500 yen, 60 minutes is 2900 yen, and the full 90 minutes is 4400 yen, all including tax. This seems very reasonable and Mr. Shuto concurs with a grin, "It's the best price in the area!" Isn't 90 minutes rather a long time, though? "No, it's actually the most popular," he says. "A few customers pop in for a 30 minute session during their lunch hour or on the way home if they have some particular niggle that wants attending to, but 90 minutes is a full body massage and that's what most people want."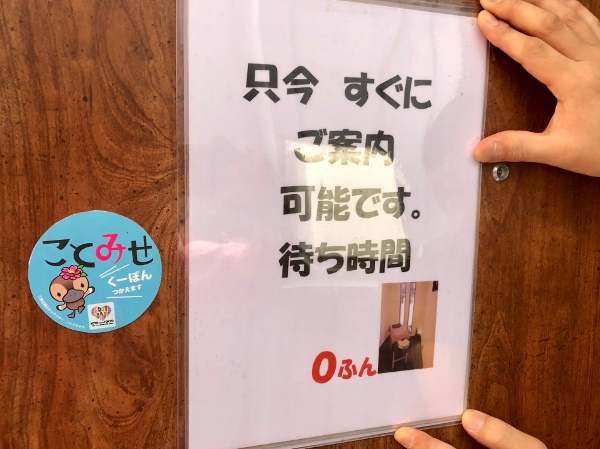 He accepts both reservations and walk in customers. This handy sign at the foot of the stairs shows how long customers may have to wait. While we were talking the phone rang several times with customers wanting to make reservations for later in the day or week.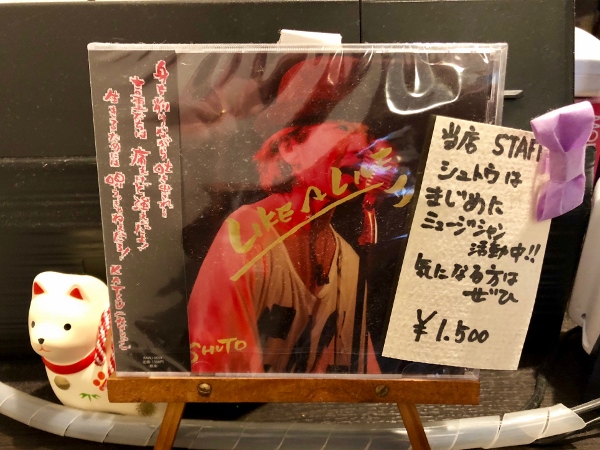 Not only is Mr. Shuto a talented masseur (he was the most requested at the shop where he worked before becoming independent) he's a musician as well. A guitarist and singer songwriter no less, who has produced a CD and regularly plays at live houses in east Tokyo and Chiba.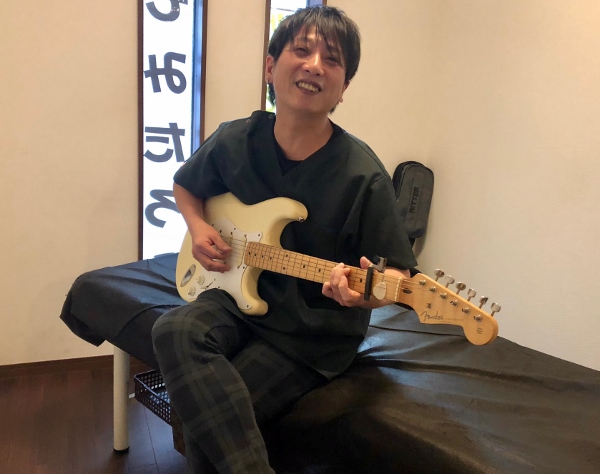 "I came up to Tokyo by myself to play music and joined a band. Now I play solo, mainly original songs, a couple of times a month or more when I can. Writing and releasing my own CD was a great experience, kind of a proof of my existence on this earth and something that can last forever," he says. Music and massage may not be an everyday combination but it's clearly a winning one for Mr. Shuto. If you're in the Kameido area and feel the need for a soothing massage, then head to Momitaro. It's a treat for body and soul!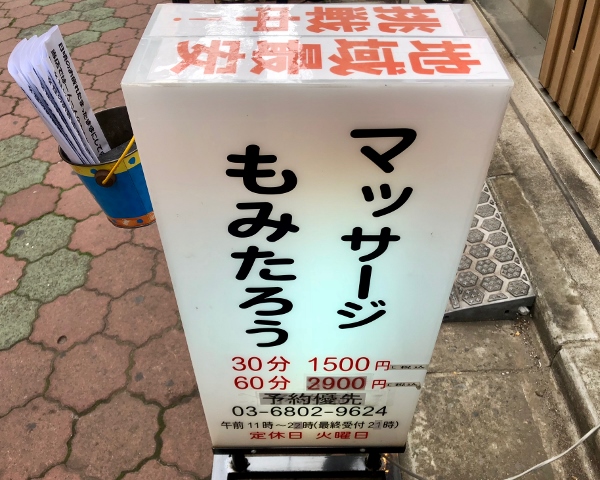 Story and Photos by Stephen Spencer