Nail It at CareSalon Smile
Published: July 20, 2022
Nailbiter? Fragile nails? Cracked cuticles, ingrowing toenails or corns? If you're suffering from nail trouble, then CareSalon Smile is the place to go. CareSalon Smile is a nail care salon in the Kitasuna area of Koto-ku that caters to both men and women. On a recent sunny afternoon, we dropped in to have a chat with proprietor Ms. Mari Takahashi and discover just why nail care is now more important than ever.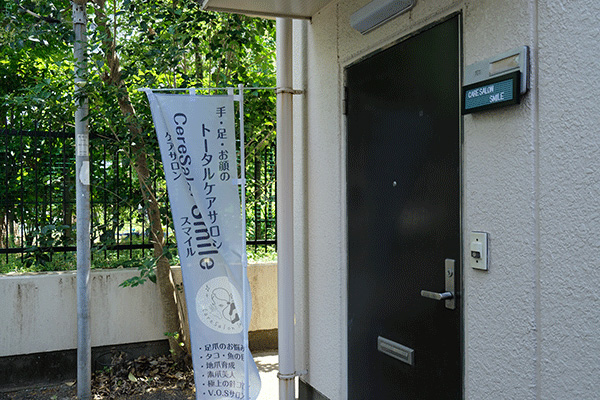 The salon is located just 6 minutes' walk from Minami-sunamachi station, a couple of doors along from the library. Entrance is round the side of the building but it's clearly signposted and impossible to miss.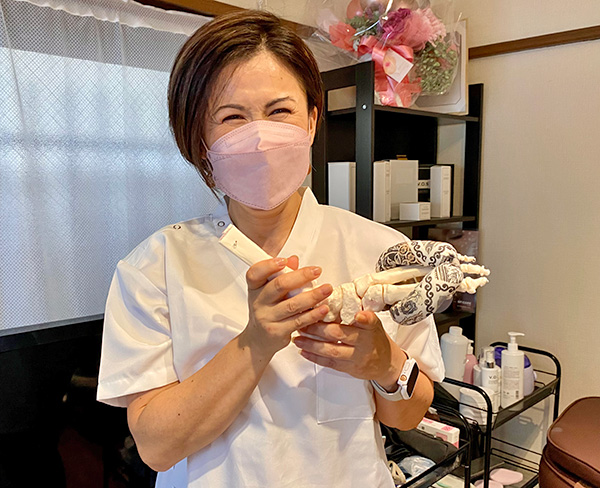 5% discount for customers with a Kotomise coupon. Why not treat yourself!
"I'm a nail carist now," explained the youthful and charming Ms. Takahashi, "Although I began my career as a nail artist. From a young age I enjoyed taking care of my nails and decorating them, then I started doing my friends' nails too. I took the Japan Nail Examination Centre first grade qualification and it became my career."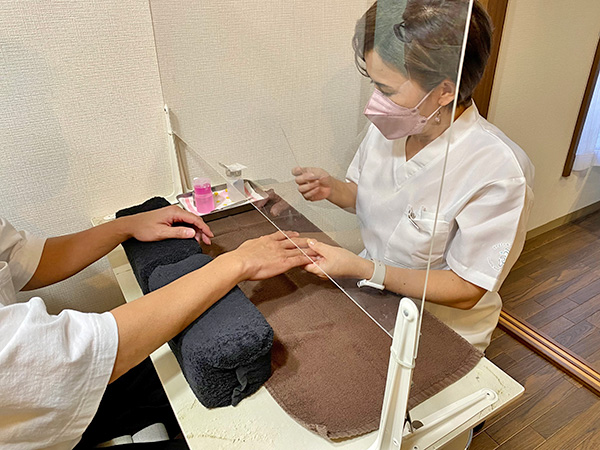 "However, I began to notice that many of my gel art customers suffered from a variety of problems with their nails, both hands and feet, and that repairing their nails was the priority before decorating them. As I gained more experience I realised that the causes of hand and foot problems were quite deep, not just localised in those areas, so I resolved to dedicate myself to nail care. I studied further and obtained an instructor's qualification in Trouble Foot Care, so I now teach nail carist students too. While there are many nail artists in the Koto-ku area I don't know of any other salons that focus entirely on nail care as I do."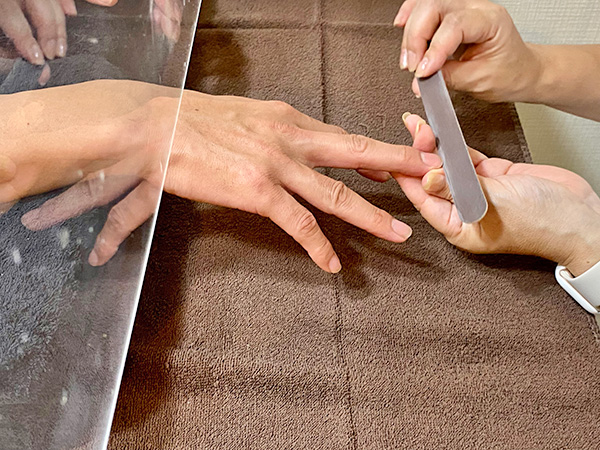 The system at CareSalon Smile is very straightforward. Counselling comes first, of course. Single sessions of regular nail care are 5,500 yen including tax, while "strong" sessions are 6,500 yen. One session lasts around 50 minutes to one hour. Foot care sessions are around one hour too, but more serious conditions such as ingrown toenails can stretch to 90 minutes or two hours, depending on the severity of the problems.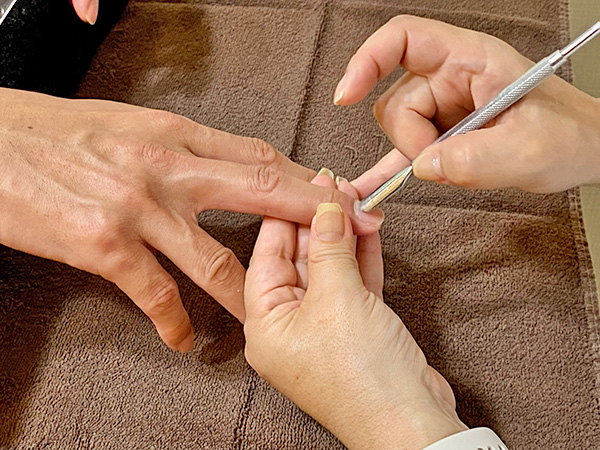 Mr. Takahashi kindly made himself available as a model (if you look closely you'll see his hand and toenails are in excellent condition). The hands are cleaned thoroughly first, the nails gently polished with a selection of emery boards and the cuticles are cleaned up with a stainless steel pusher.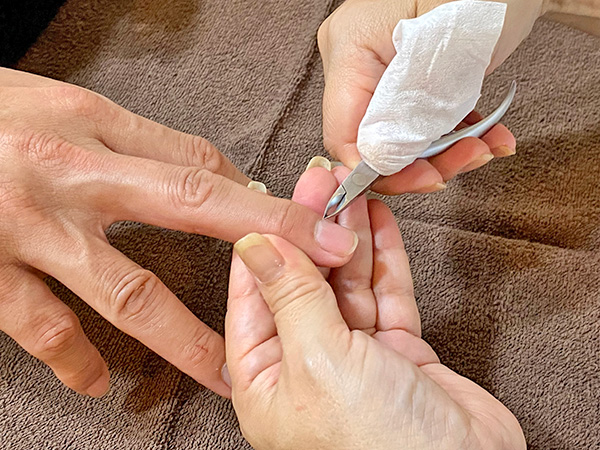 Finally, Ms. Takahashi removes dead skin from the nail area with nail scissors. For most customers with nails in reasonable condition once a month is enough, Ms. Takashashi explained.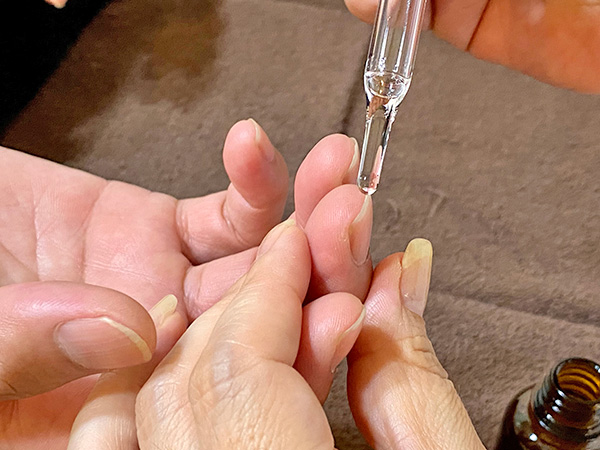 The last touch is to apply a drop of oil to each nail and massage it into the skin. The natural plant and flower oil hydrates and revitalises the cuticles and surrounding skin, as well as smelling great.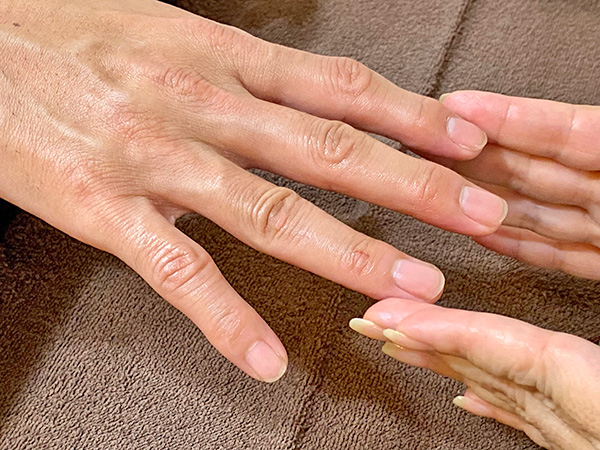 For those who must look their best at all times or work close up with their hands, the preferred system is the 3-month course which consists of 10 sessions plus a bottle of the nail care oil to apply at home between sessions. The course costs 67,200 yen including tax, which is a modest discount over single sessions. Customers generally take one session a week at first, then once every two weeks for the second half of the course.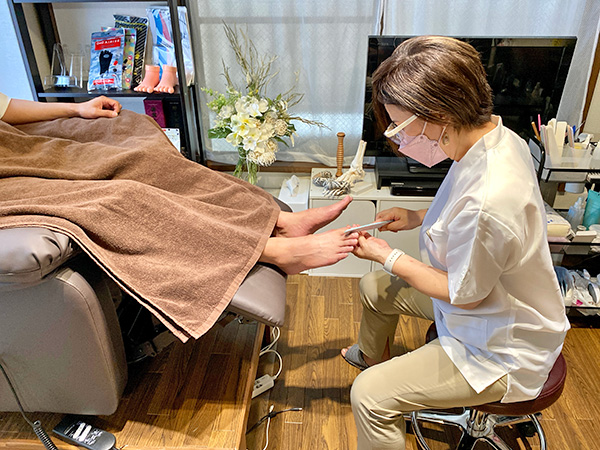 Ms. Takahashi lamented the state of many people's toenails. "The condition of our nails naturally changes as we age. However, there are many factors we can control by ourselves, such as eating a healthy diet to promote nail growth and quality, our own home care and how we actually use our hands. A correct walking style is extremely important for all aspects of health care, especially our feet and toenails. Many people are suffering health problems from a sedentary lifestyle caused by working at home during the pandemic."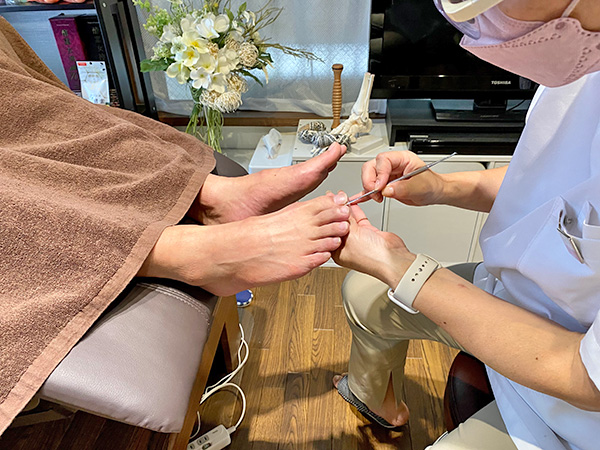 Mr. Takahashi took his ease in the large reclining chair. Ingrowing toenails, corns, calluses, and hyperkeratosis are all common problems affecting an increasing number of people as Ms. Takahashi explained. She can treat all of them. Foot care treatment is available on a single session basis only.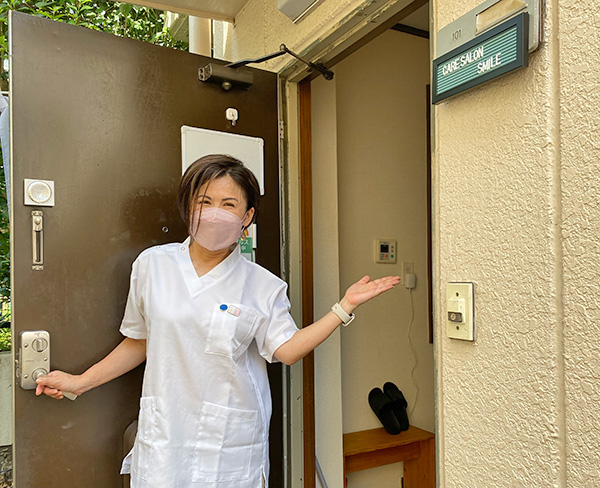 While the vast majority of customers are female like Kotomise ambassador Miki, men are showing increased interest in their nails, too. "If you have any pain at all in your nails you should call and make an appointment," said Ms. Takahashi, "Don't hesitate." All appointments at CareSalon Smile are by reservation only. With so many limitations on our lives at the moment, treating oneself just to look nice seems perfectly reasonable!
Story and photos by Stephen Spencer