Northern Chinese Cuisine that Hits the Spot
Published: September 2, 2020
It may come as a surprise to some readers, but Chinese food is quite popular in Japan. Despite Tokyo not having a Chinatown (it's located south of the city, in Yokohama), Chinese cuisine is an eat-out or take-out staple, with restaurants easily found in all 23 wards.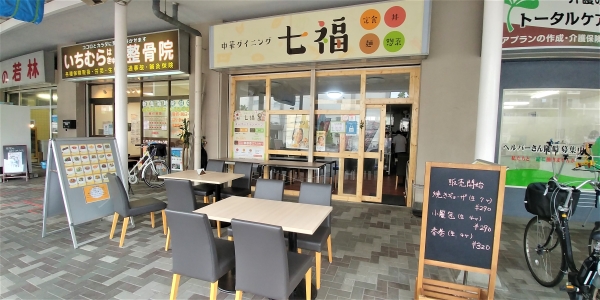 A new addition to the scene is ShichiFuku (a reference to the seven gods of good fortune) located within the UR apartment complex (danchi) and a short 5-minute walk from Nishi Ojima station. Opened in June of this year, the restaurant is headed by the energetic owner Mirai Nakama, who hails from Northern China. "Japanese people have a certain image of Chinese food, that it's oily with overpowering flavours. But the northern Chinese style actually uses very little oil and is nuanced, so I'm trying to change that mindset," explains Ms. Nakama.
When she first arrived in Tokyo, Ms. Nakama ran a restaurant of the same name in Shinjuku. After 2 years, she decided to move somewhere quieter and better for her family, so they came to Koto City, she explained. Ojima is certainly a big change from the bustling streets of Shinjuku, and one of the surprises for Ms. Nakama was which dishes turned out to be the all-stars.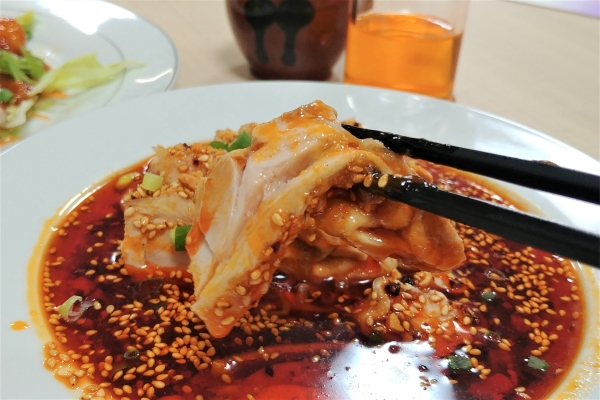 "I thought people would go for mabodofu", a popular Chinese dish with minced meat and tofu, simmered in a spicy chili-based red sauce, "but actually, we got flooded with orders for ebi chili!", stir-fried shrimp coated in sweet chili sauce (990 yen). "The demographics of the apartment complex here are different, it's an older crowd, so it's been a learning experience what works and what doesn't," she chuckles.
Ebi chili may be the crowd favourite, but what is her recommendation? With no hesitation, she suggests yodaretori, strips of tender chicken in sesame chili oil sauce. Lucky for us, we were able to sample both, including a serving of 4 plump soup dumplings, with pickled ginger and korozu sauce (black vinegar) for dipping.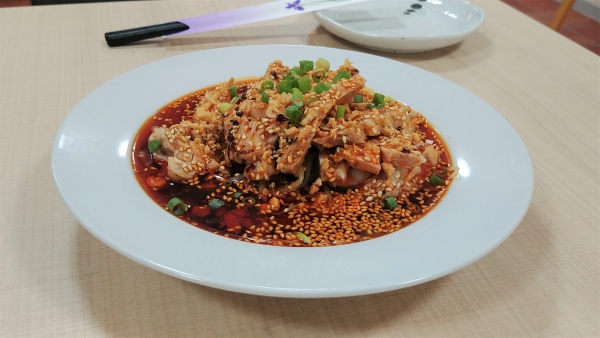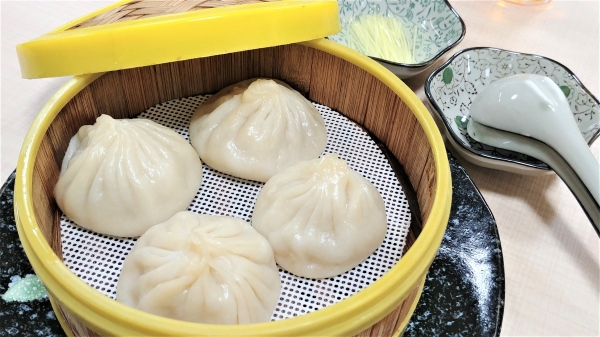 The shrimp were juicy with a delightful sweet sauce that paired perfectly (available for 790 yen). The dumplings were packed full of rich pork broth (careful, they're hot!) and 2 of them made for an ample serving size (3 for 320 yen). But the true piece de résistance was the yodaretori, which was brimming with flavour (720 yen). For those looking for an extra kick, be sure to try the accompanying chili oil and home-made chili-sesame paste, which combined pack a real punch.
Although my Chinese restaurants often have an endless menu, ShichiFuku has opted for a simpler approach. "I found that a lot of customers have trouble choosing a dish based solely on the name. They can't imagine the flavours. Because of this, we've decided to revamp the menu to include pictures with all the options start end of August or beginning of September," she explains. As it is, the menu includes everything from shrimp, chicken, and beef dishes, to noodles, rice bowls, side dishes, and pretty decent drink menu. The prices are extremely reasonable, ranging from 390 to 990 yen for a single portion, with the option to order a double portion or "W" for rice bowls that comes in two separate servings.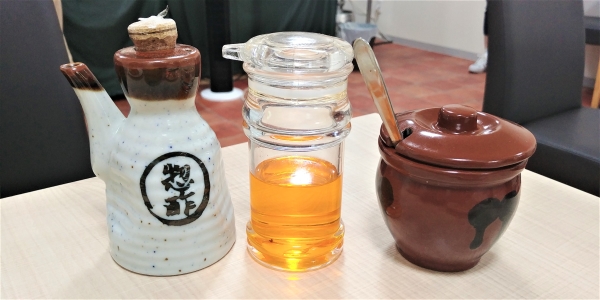 "A lot of people are working from home at the moment, so having beer with lunch is actually becoming a regular request. Because of this, we've decided to offer alcohol both with lunch and dinner," explains. Ms. Nakama.
Indeed, with so many people tele-working these days, the delivery option has become especially popular. ShichiFuku offers free delivery for orders over 1500 within the apartment complex.
What about the customer-base, are they mostly Japanese? "In this area, there are actually a fair number of students from mainland Asia. We'll get Chinese students coming in who are a bit homesick and they're surprised that we're making real authentic cuisine. We'll even take special requests for off-item menu," she says, smiling riley.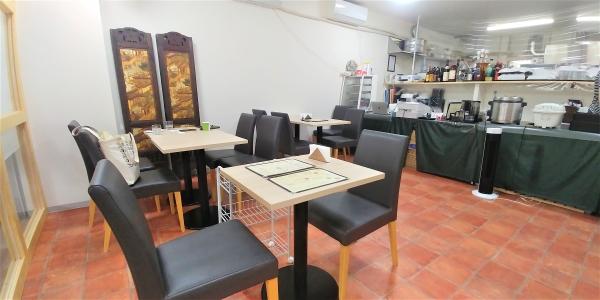 Although new to the area, it's clear ShichiFuku is quickly becoming a local favourite. The amazing flavours, combined with the friendly rapport, and great prices are a stellar combination. Great for solo diners, couples, or groups, come down the Ojima if you're in the mood for a dynamite meal.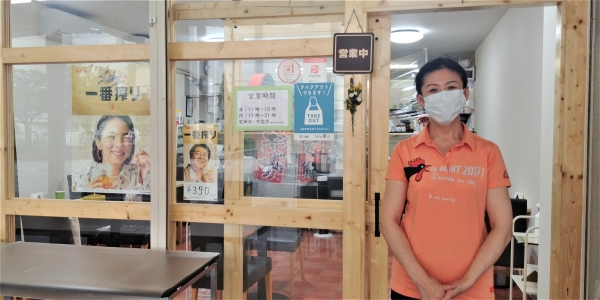 Story and photographs by Jenna Wilson