Ozone Power Cleaning
Published: August 11, 2021
Room Clean Tokyo Bay is a cleaning company that offers a wide range of services, including disinfecting, anti-bacterial sanitation, and cleaning for coronavirus. On a recent afternoon, we caught up with representative Mr. Hideyuki Takada, who explained the finer details of his business.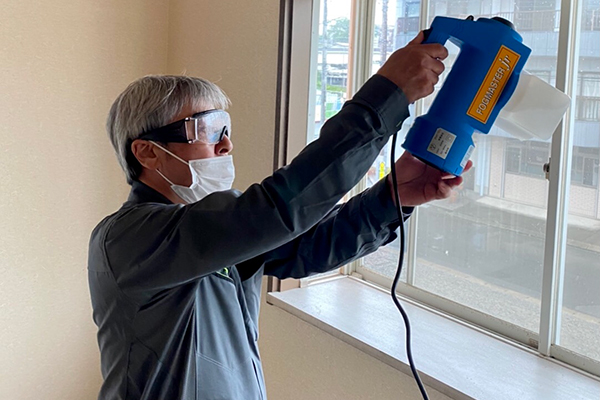 "I've been in the specialist cleaning business and engage in a variety of work, for which I have several licences. I previously worked for a cleaning company, then branched out on my own, specializing in room cleaning with ozone generators, which is what I'd like to talk about today," he explained. "Ozone is a really efficient odour eliminator and also sanitizes surfaces, making it ideal for use in the current pandemic."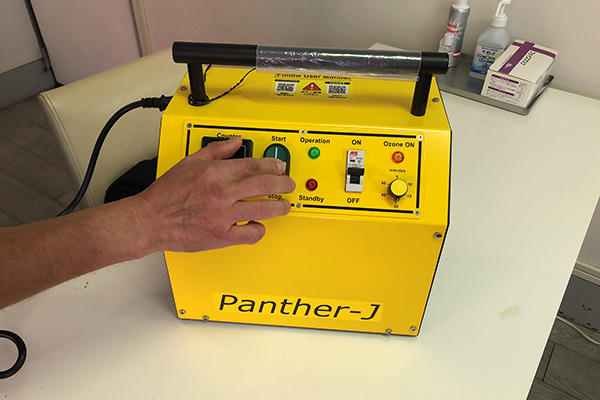 "Put simply, we set the controls depending on the size of the room, then leave and lock all doors and windows behind us. The machine generates ozone which oxidises bacteria, viruses, endospores and pathogens, and also removes odours. People must leave, they can't stay in the room while the generator is running. We estimate around 30 minutes for one room, 30 to 60 minutes for 1 LDK (living room, dining room, kitchen plus one bedroom) apartment and longer for a 2 LDK (living room, dining room, kitchen plus two bedrooms) apartment. After the process is over, we open all the windows and allow the gas to dissipate," he explained.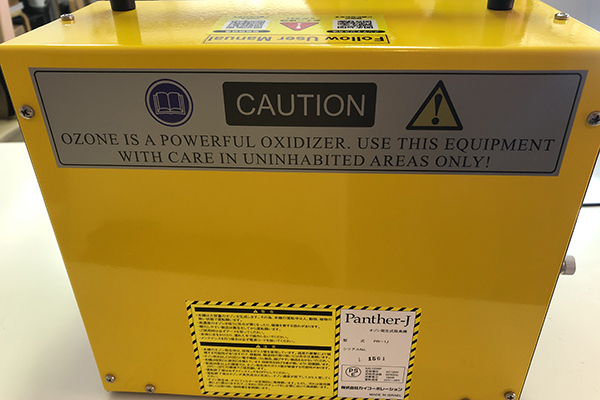 As Mr. Takada explained, one session should be good for between one and two months. Such is the demand for his services that he's working exclusively on residential cleaning in Koto-ku at the moment. He also offers a Koto-ku discount, so that one room apartments cost around 11,000 yen, 1LDK to 2LDK size are 12,800 yen and 2LDK to 3 LDK are from 15,800 yen and up. he explained. Estimates are available for larger apartments or houses.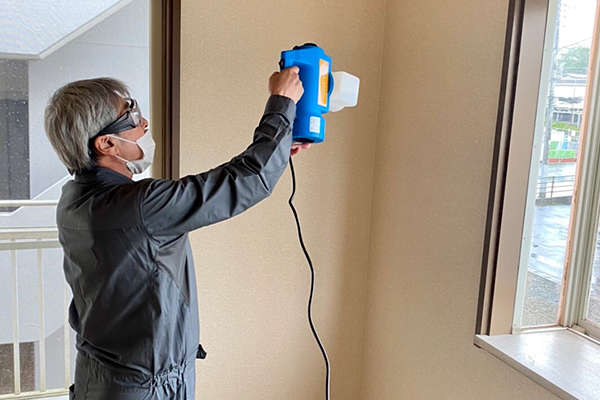 Aside from private individuals, the number of businesses using Mr. Takada's service is huge: offices, shops, restaurants, bars, cafes, kitchens, karaoke rooms, sports clubs, warehouses, factories, dance studios, care homes and many more. "We often work outside business hours so that means late nights and early mornings. Estimates are free. Anyone interested in our services should call on the mobile. I'm almost never in the office so it's the quickest way to make contact," he said.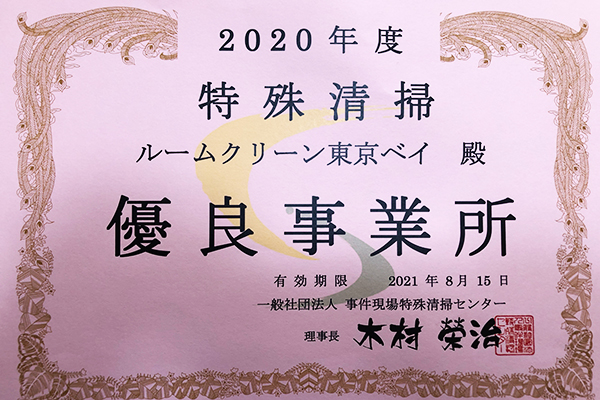 Mr. Takada is licensed as a specialist cleaner, as well as possessing licenses that allow him to clean properties while the owners are living (seizen seirishi) and to deal with cleaning or disposing of estates after people have passed away (ihin seirishi).
This means he can also work in places such as this, wearing full body protection suits and using highly-specialized sanitation products.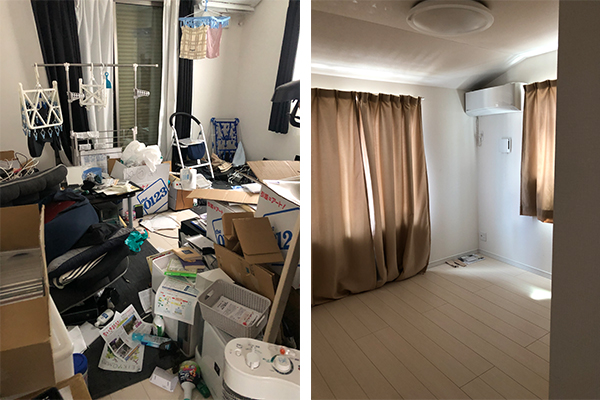 The apartment is almost unrecognizable as the same place. A remarkable job, indeed.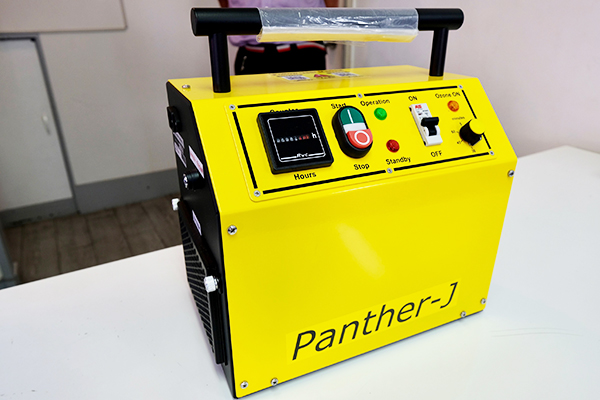 We waited outside for around 15 minutes, then returned to the room and opened all the windows and doors. Ozone has a faint metallic smell, not unpleasant to some, that quickly cleared as the fresh air blew in. One session is effective in rooms up to 100 square metres in size. Given the current situation, proper sanitation is vitally important. If you're concerned about your residence or place of work, we'd suggest calling Mr. Takada, a licensed professional with many years experience of specialist cleaning.
Story and photographs by Stephen Spencer