Popular Food Trucker Opens Kameido Restaurant
Published: July 19, 2021
Food trucks, or kitchen cars as they're known in Japan, have seen an explosive growth in recent years, further boosted by changes in daily life owing to the current pandemic. A common sight in business centres around the city are the three trucks operated by Mr. Haruya Tanaka and his staff, which sell steak, hamburg steaks and Mexican lunch boxes to hungry workers. Mr. Tanaka has now opened a bricks and mortar restaurant, Howdy, in Kameido. On a recent afternoon we dropped in for a chat.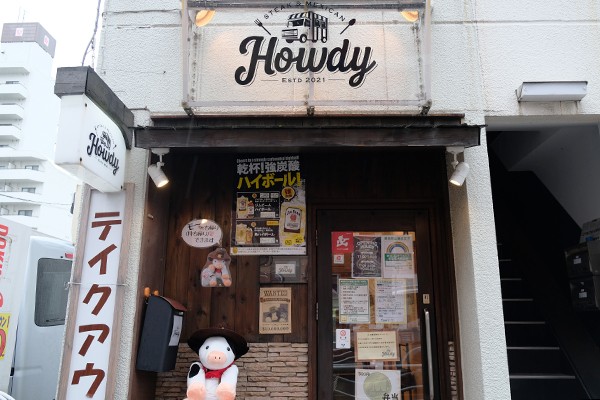 Located on a side street off Kuramaebashi Street some 8 minutes walk north of Kameido station, Howdy is hard to miss. The restaurant's logo is a nod to its origins as a food truck.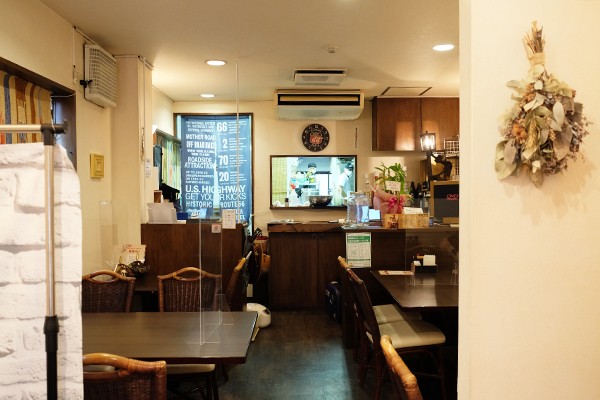 The interior is as comfortable and welcoming as the name suggests.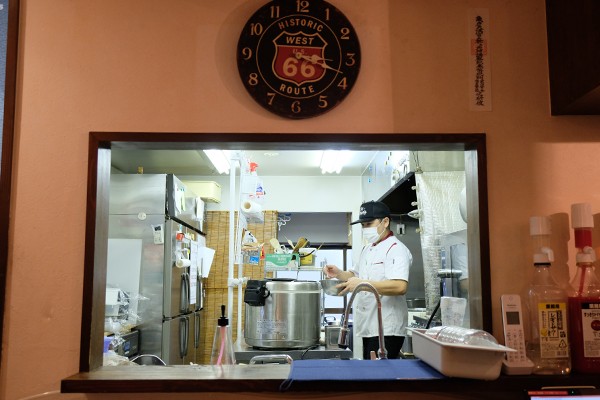 "I've had the food trucks for seven years now," explained the youthful and dynamic Mr. Tanaka. "Before that I worked in a well-known steakhouse where I learned the business. Howdy is a way to serve the more popular items from the food truck menus and the steakhouse at a fixed location. We've only just opened (January 2021) so we're feeling our way with the menu now. Hearty steaks and hamburgs will comprise a large part of it, though."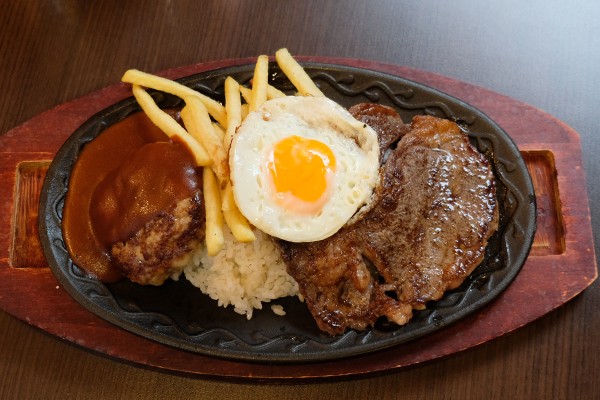 The most popular item on the menu at Howdy is the rib steak, 180g for 1,630 yen. Over 180 grams, customers can order by the gram; one hungry customer apparently polished off a two kilogram steak. Mr. Tanaka showed his kitchen car chops by whipping up this mighty plateful in a couple of minutes. It's the Howdy Mori (1,880 yen), featuring a 120g rib steak, hamburg steak in demi-glace sauce, garlic rice and fried potatoes all topped with a fried egg. That'll stick to your ribs! Definitely recommended if you're hungry!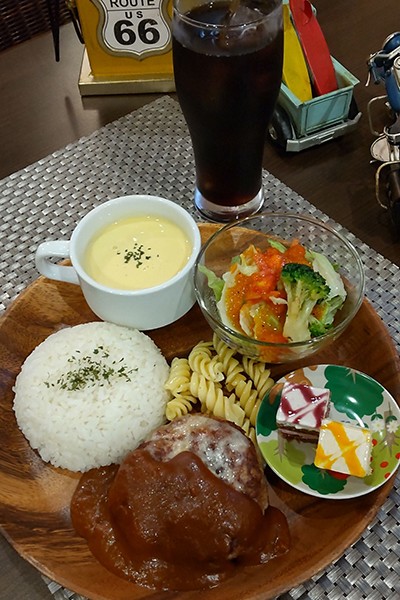 Speaking of hearty portions, here's a weekday lunch plate. Just 1,000 yen, including tax and with a drink.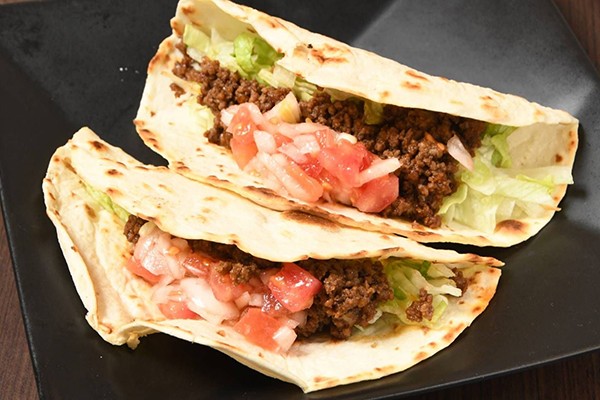 The much in demand tacos are 400 yen apiece.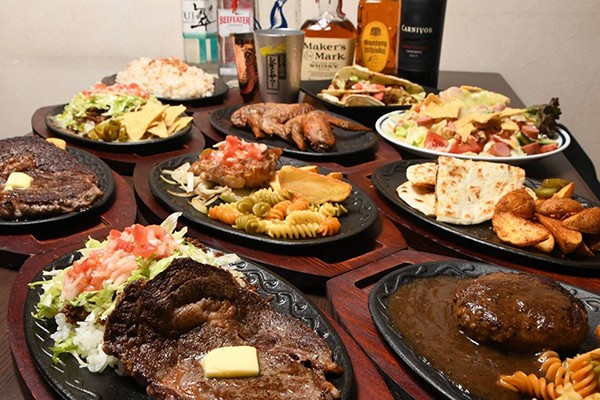 There's a wide variety of top quality steaks, hamburgs and Mexican favourites, all tried and tested by the food trucks for maximum taste and appeal.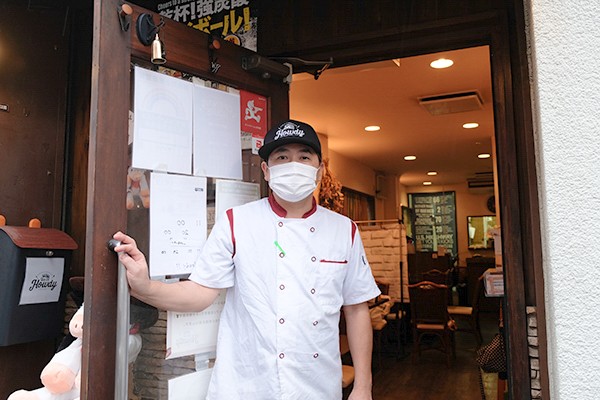 Mr. Tanaka has decided to put Howdy on hiatus until the end of the current State of Emergency on August 22nd. In the interim, he said he'll be working on developing new dishes and future plans before coming back with a bigger and better Howdy in due course. We'll be bookmarking the date!
Story and Photos by Stephen Spencer