The quiet residential area of Ishijima may not be the expected location for a Japanese-French cafe and restaurant serving organic vegetables, homemade desserts, and a very rare selection of French teas, but it's home to Rateau ecel, brainchild of chef and proprietor Ms. Yasue Susa. On a recent spring afternoon, we dropped in for a chat with the youthful, multi-talented Ms. Susa and her little friend Maple.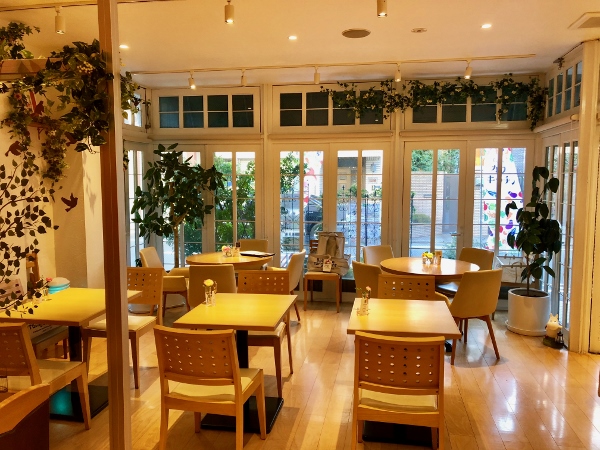 "Cooking is my lifework, my vocation," explained Ms. Susa. "It all started when I was a little girl in Kita-senju in Adachi-ku, Tokyo. One day my father took me to a French restaurant. At that time, French restaurants were seen as rather formal and upmarket in Japan, definitely for adults and not really places for young kids. Anyway, he took me to a French restaurant and I absolutely loved it. I decided there and then that I wanted to work in a French restaurant, when I grew up. I followed my dream and was able to work my way up to getting a job in a Japanese-French restaurant in Ginza, a place that emphasized vegetables as the main ingredients of its dishes."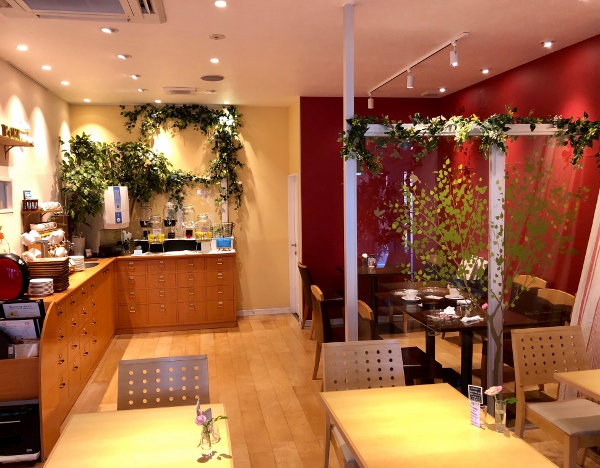 "After getting married, I raised my children while running a cookery school at home. My children grew up and I decided I wanted to return to work. We looked long and hard, eventually finding this place and opened here on January 12th, 2016," she said. What's even more impressive is that Ms. Susa does everything: cooking, planning, ordering, and even designing the interior. "Everything's handmade," she says with a grin. Quite remarkable, especially as Rateau ecel has four different menus.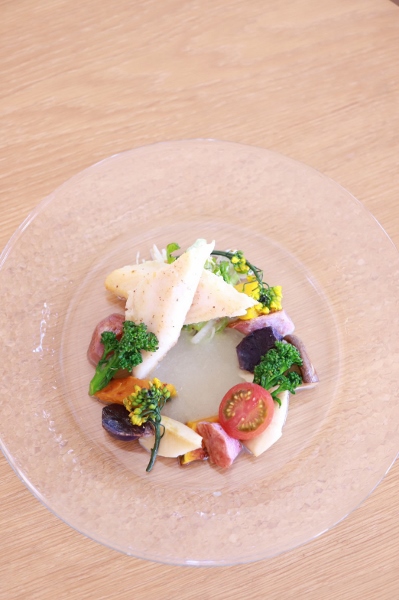 For Ms. Susa, it's all about the vegetables. "All the vegetables we serve are organic. We traveled around meeting many farmers and after a long process we made contracts with three farms to provide vegetables. Each farm has a different speciality. We also source some rather unusual vegetables such as the bright yellow korinki pumpkin which can be eaten raw, purple Shadow Queen, and red Northern Ruby potatoes. We don't fry the vegetables either, they're sauteed and steamed (mushiyaki) or baked in the oven," she said.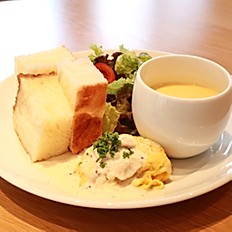 The day starts early at Rateau ecel. First up is 'morning' which lasts from 9:30~11:00 am, with last orders at 10:30. For the very reasonable price of 660 yen customers can enjoy a soup set (seasonal vegetable soup, salad, egg, bread), cinnamon sugar toast (toasted buttery danish pastry style bread with cinnamon sugar and a scoop of ice cream) or honey apple toast (toasted danish pastry style bread with honey and fresh sliced apple).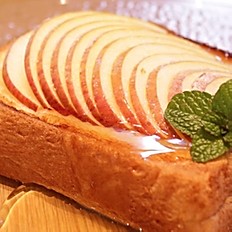 All come with the drink bar included. According to Ms. Susa it's the honey apple toast which is most popular! If you fancy a cake for breakfast then there's hot apple pie with custard and ice cream, chiffon cake made with rice flour or a seasonal fruit pie sandwich. Yum yum!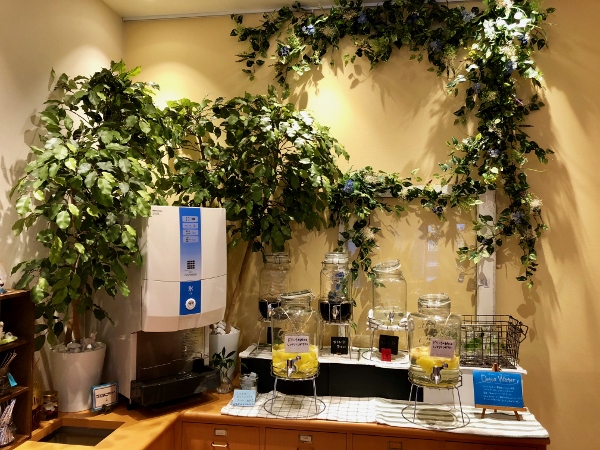 The drink bar features a variety of hot and cold drinks, including coffee, tea, iced drinks and detox water. The detox water is a healthy mixture of mineral water, fruit and vegetables, designed to replenish vitamins and minerals lost during the day. Anyone who has experienced a summer in Tokyo will understand just how important that can be!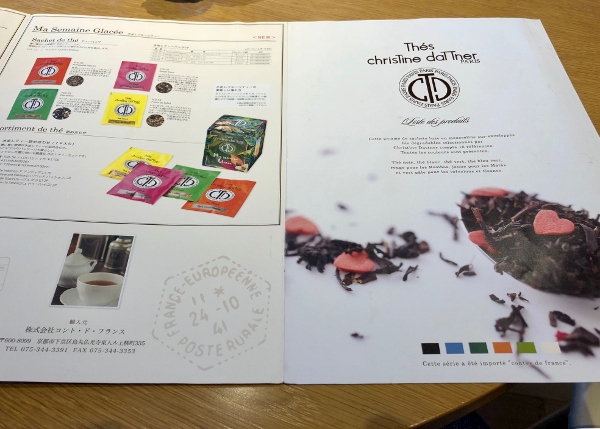 Unusually for a modern cafe/restaurant, the emphasis is on tea. As Ms. Susa explained, "I'm a tea drinker and not really a coffee expert. We serve a selection of teas from the French company Thés Christine Dattner, a well-known producer of teas, flavoured teas and infusions. While Christine Dattner is popular in France, it's actually quite rare in Japan." The most popular tea at Rateau ecel is Hymne à l'amour, a black tea from China flavored with wild strawberry, lychee, and rose and sprinkled with pink hearts. The eight varieties available change seasonally.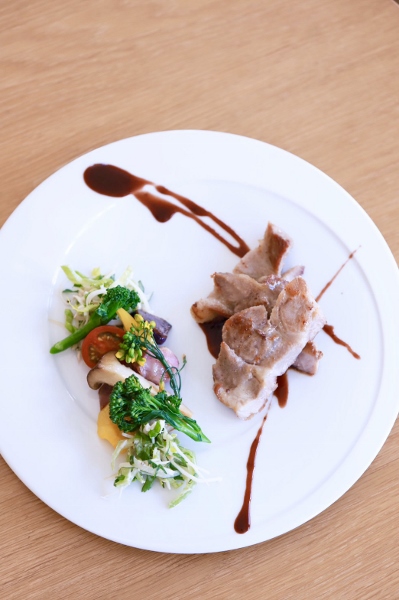 Lunch is from 11:00am to 3:00 pm with last orders at 2:30. It's really busy, according to Ms. Susa. "We get a lot of ladies in the morning who come in after taking their children to nursery school or bring even younger kids with them. For lunch we have many ladies, in groups or singles, and a surprising number of men. We also have a fair number of men in the afternoon as well. The tables are large enough to work on and the drink bar means they can try a variety of teas or iced coffee and so on."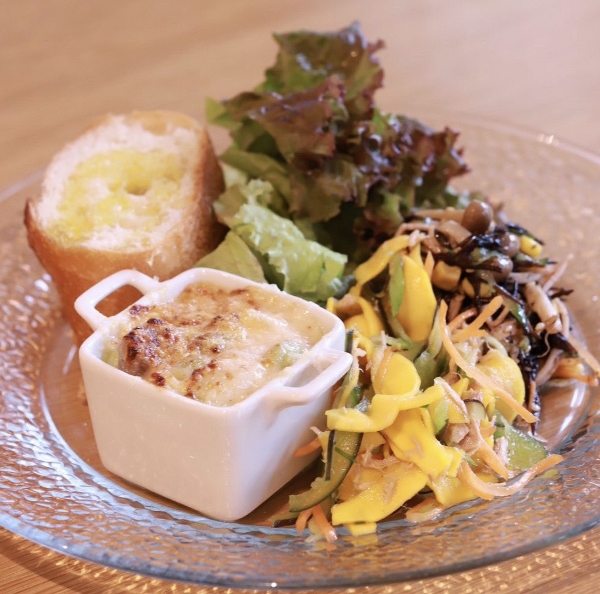 The gratin plate is the most popular item on the lunch menu. Priced at a very reasonable 1,258 yen, it features a wide variety of vegetables which change daily and is served with bread or rice, drink bar and dessert. All dishes also feature seasonal sauces made from fresh organic vegetables.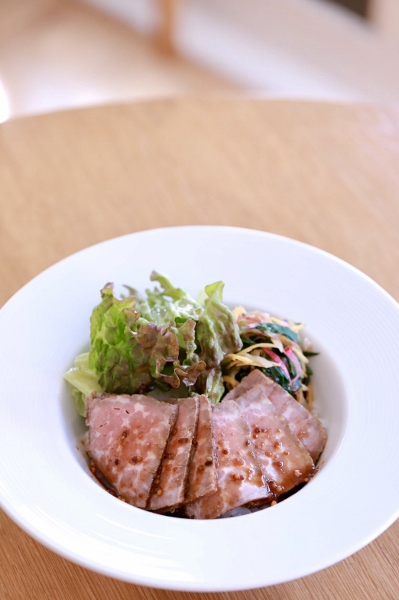 The lunch menu changes every month. For March 2020 it currently features pork steak, a white fish dish or roast beef on rice; like the gratin plate all come with generous helpings of seasonal vegetables, bread or rice, drink bar and dessert. It's easy to see why lunchtime is extremely busy at Rateau ecel. For the really hungry there's also a huge "one plate" spread featuring three vegetable hors d'oeuvres, two main dishes and a host of other tasty titbits for 2,420 yen.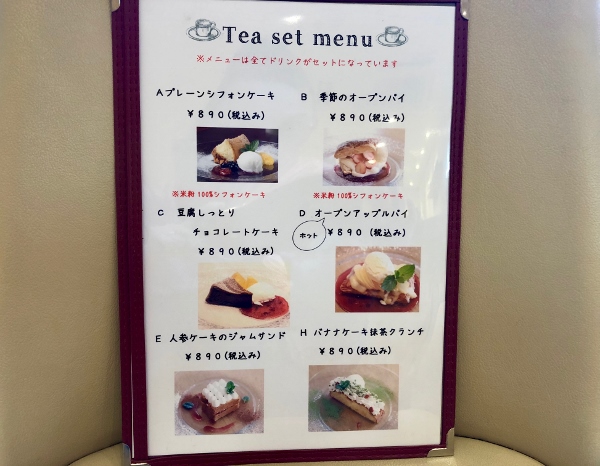 Tea time starts at three of course, and until 6pm on Mondays to Wednesdays and 5pm on Thursdays to Saturdays, customers can enjoy a selection of cakes with the drink bar. All are hand made by Ms. Susa. When you order she whips the cream so it's totally fresh but does take a few minutes to prepare. All cakes are seasonal, with the menu changing throughout the year. Currently it features chiffon cake, seasonal fruit open pie, chocolate cake, carrot cake jam sandwich, and a banana cake green tea crunch.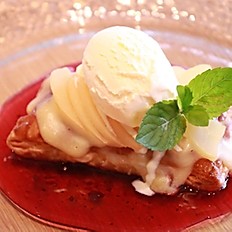 Top seller is the open apple pie which has a pie base topped with custard sauce, baked apple and ice cream. At only 890 yen, they seem crazy value! "We get quite a lot of single customers in the afternoons," says Ms. Susa, "including business people who enjoy a break with dessert and a drink."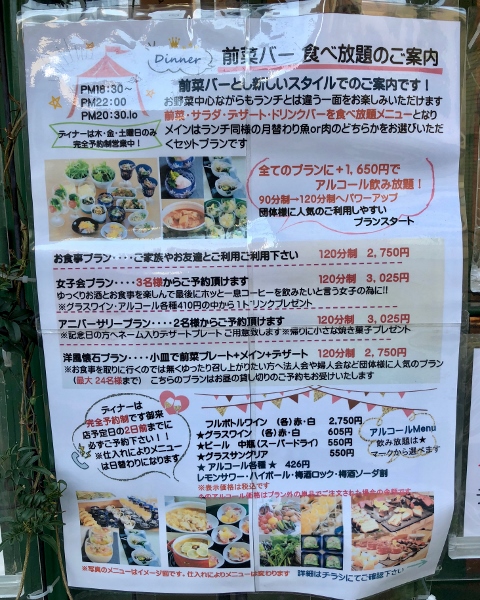 Dinner is served on Thursdays, Fridays, and Saturdays from 6:30pm to 10:00pm, with last orders at 8:30 pm. Dinner is by reservation only. All reservations must be made at least two days in advance, for a minimum of two people. Unlike the lunch menu, dinner at Rateau ecel consists of all-you-can-eat hors d'oeuvres, salad, dessert and drink bar plus a choice of main dish, either fish or meat. It's a smorgasbord of delights, starting at 2,700 yen per person for the basic family plan. There's a ladies' dinner plan at 2,970 which includes an alcoholic drink, an anniversary plan with a special dessert plate, and a western kaiseki plan which involves multiple courses of small dishes, like its Japanese namesake. For those with a thirst an additional 1,650 will bring all-you-can-drink. Phew!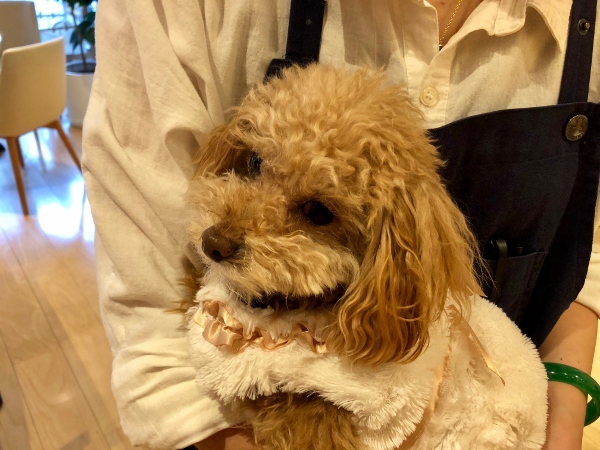 Four-legged customers are also welcome at Rateau ecel. Ms. Susa's bonny Maple is a good-natured, friendly little chap.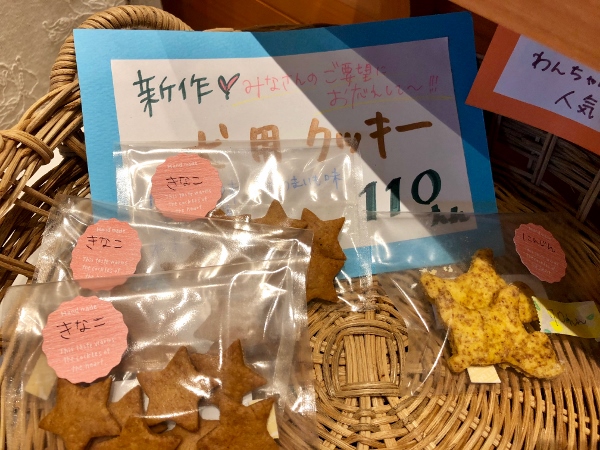 Ms. Susa cleverly created a range of nutritious doggy snacks to keep pooches occupied while their owners are tucking in.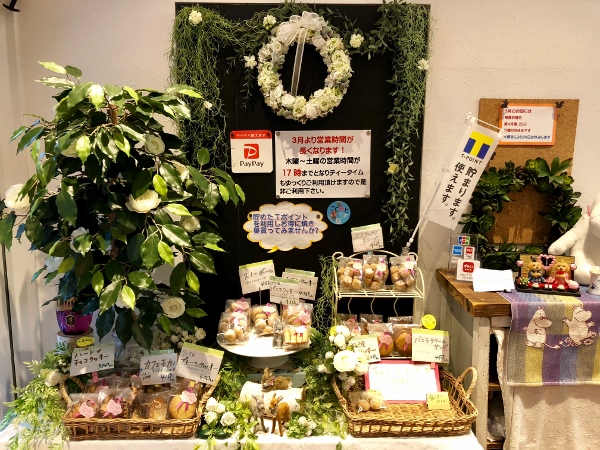 As if she weren't busy enough already, Ms. Susa somehow finds time to produce a wide variety of cookies and run cookery classes for kids. Have a look at the website for further details.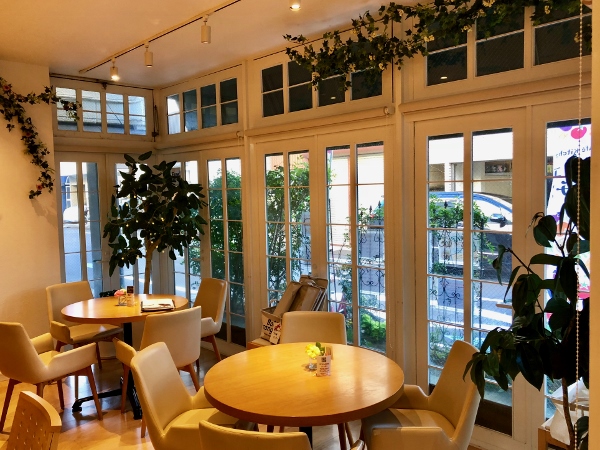 And what about the name? "Well, my family business is making kumade (literally "bear paws" in Japanese, ornamental rakes decorated with talismans to "rake in" prosperity, that are sold at New Year). In French a rake is rateau, while ecel is a slang word meaning to shine, or excel," explains Ms. Susa. Rateau ecel has an extremely comfortable and relaxed atmosphere and is only a few minutes walk from the very popular Museum of Contemporary Art Tokyo in Kiba Park. Whether it's morning, lunch, tea time or dinner, why not travel slightly off the beaten track to discover yet another sparkling spot in Koto-ku.
Story and some photographs by Stephen Spencer