Real American-Style Burgers at World Diner
Updated: October 7, 2020
Japan has a truly wonderful and varied cuisine, but sometimes you just want a good burger. World Diner, located in Shinonome, 10 minutes' walk from Tatsumi Station, aims to be the go-to location for authentic American-style burgers, and they certainly know their stuff. On a hot and windy summer afternoon, I met up with owner Kenta Tanaka and employee Satoshi Suzuki to talk all things burgers.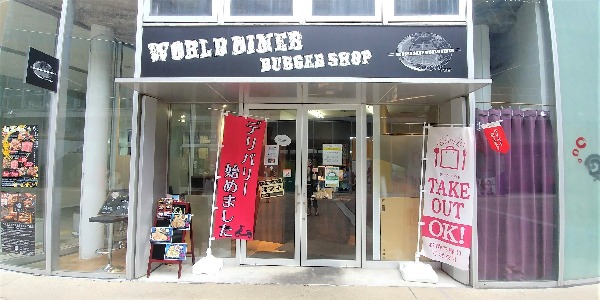 Mr. Tanaka spent time as a sushi chef in Brooklyn, New York City, before returning to Japan with a deep love for American food. "The variety was incredible, but especially the flavours. I really wanted to re-create the American burger experience here in Japan."
Burger fans are spoiled for choice with a staggering 15 options, ranging from 800 yen for a teriyaki chicken burger to 1,800 yen for the World Diner burger (2 beef patties, cheese, bacon, egg, tomato, and lettuce).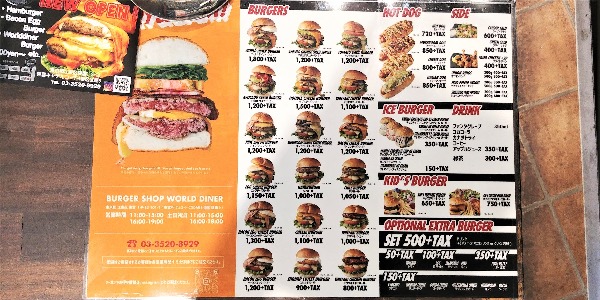 "The most popular choices are the 1,200 yen burgers: avocado cheddar cheese, tomato basil, avocado salsa, pineapple bacon, mushroom gouda, and bacon cheese," explains Mr. Tanaka.
A good burger starts with good ingredients and the major difference between the Japanese-style is that the patty is 100% beef. "Japanese burger restaurants often mix in pork and panko (bread crumbs), but we wanted to be able to grill the patties at medium, so the ingredients and the quality are very important. Of course, for the children's version we can grill them well-done or as per customer requests," he says.
Apart from the beef, which is partially imported from the United States, the rest of the ingredients are all from Japan. Everything is carefully selected for flavour and authenticity. A rarity in Japan, the burger bun is brioche, made daily at a local bakery. "We wanted to work with them because the flavour and texture of the bread is so key. Our burgers have a lot of toppings and are juicy, so we needed a bun that could handle that, especially for take -out", he explains.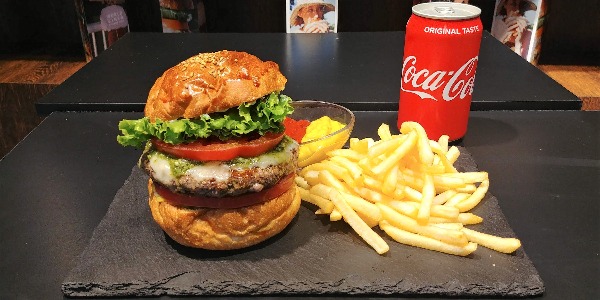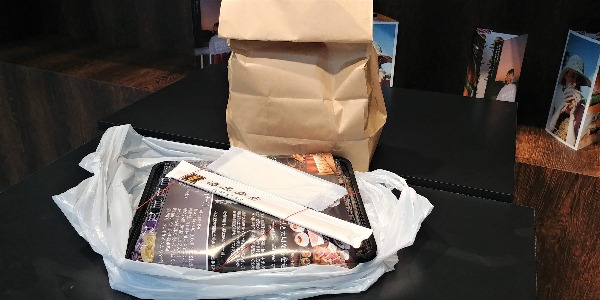 As per Mr. Tanaka's recommendation, I tried the basil tomato burger with a side of shoestring fries (the classic). Appearing just like the picture on the menu, it's a truly generous 150g beef patty, with cheese, basil pesto, and a thick tomato wedge. Juicy, messy, and delicious, this was indulgence at its best. I advise preparing yourself to be quite full for the rest of the day!
Not just limited to burgers, World Diner also serves up hot dogs (regular, mushroom, cheese, and Italian – 720 to 850 yen), fried chicken (400 yen), ice cream burgers (vanilla, vanilla chocolate chip, and strawberry – 350 yen), and beef tongue bentos (600-700 yen).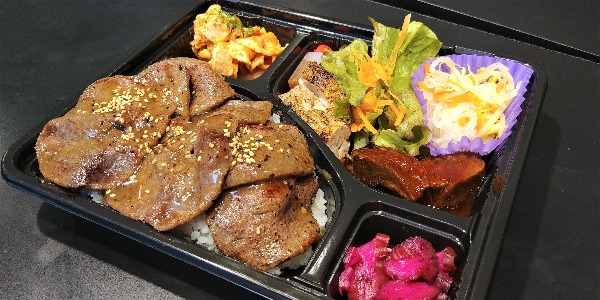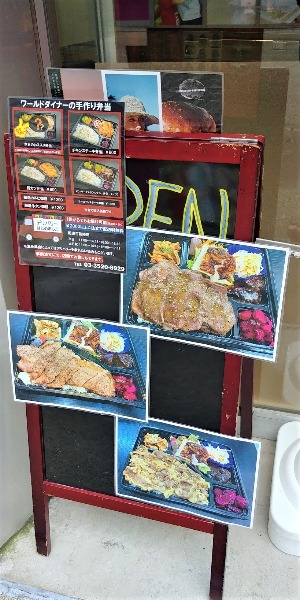 World Diner is affiliated with a yakiniku restaurant of the same name in Ginza, which provides beautifully grilled beef tongue to the Shinonome location (200g per bento).
"Although we are primarily a burger place, having Japanese bento has actually helped to increase our business. We get lots of couples that want to eat different things, one wants a burger, while the other wants something Japanese. These is the perfect solution!" he laughs.
All burgers can be served with a drink and fries (shoestring or wedges) or onion rings for an additional 500 yen. Take-out is possible within the 1-chome area.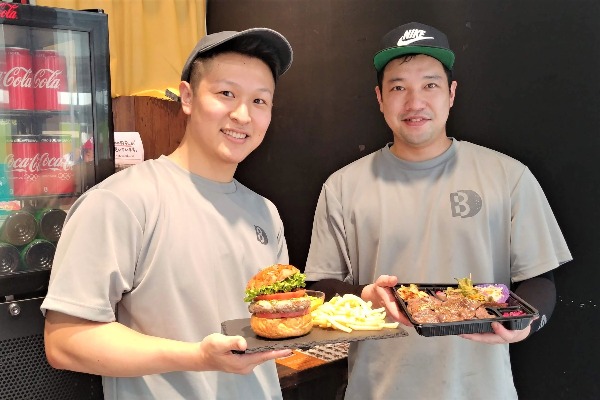 Story and photographs by Jenna Wilson