Massages with a Difference – More than Child's Play
Published: January 24, 2018
Sakuma Physical Conditioning, run by Mr. Takayuki Sakuma, provides a rounded approach to massage and conditioning. The clinic specializes in sports massages, but will also give customers the traditional treatments of hari (acupuncture) and kyu (moxibustion) upon request.
Mr. Sakuma, who has a background as a volleyball trainer and holds a massage-related national qualification, opened his clinic in 2007. The clinic, located on Kiyosumi-dori Avenue, is divided into a mini-gym area and a curtained-off section with a massage couch. Visits to the clinic are preferably by appointment, although in an emergency customers can be seen without one.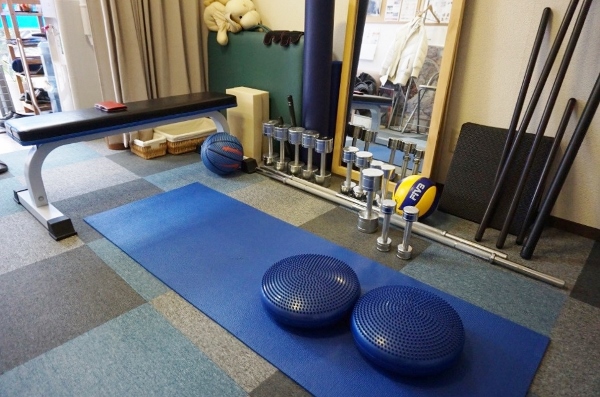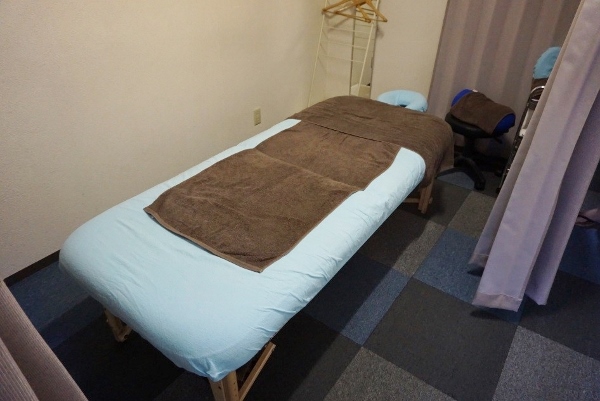 On my visit, I was first treated to a massage. After I had changed into trainer bottoms, Mr. Sakuma started on my back. Commencing with the shoulders, in particular the shoulder blades, he worked his way down my back. I could feel his thumbs really probing those stiff areas and inducing relaxation in my muscles.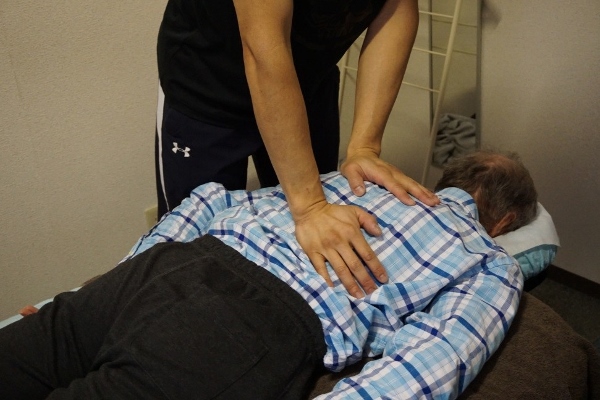 Then came my legs and my feet. My occasional sharp intakes of breath indicated where he had found a sensitive point.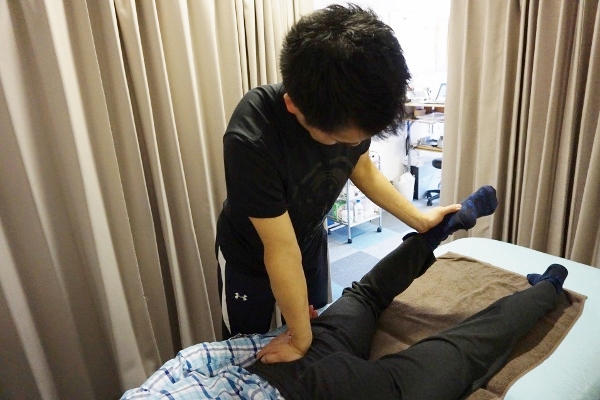 But it was all to real effect; by the time he had finished, the tension and stiffness had gone from my shoulders, which felt really "loose", and the muscles in my legs felt relaxed.
The massage treatment was accompanied by a selection of calming music softly playing in the background; and to further promote the casual relaxed atmosphere, dotted around the clinic are various toys and "objects", which produced a smile and stimulated the conversation.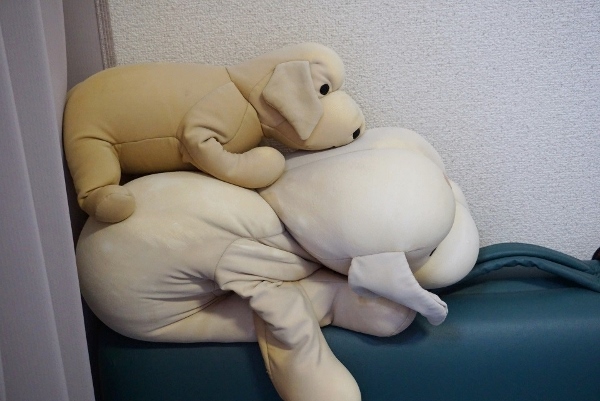 Mr. Sakuma is very knowledgeable about his business, and, with his friendly nature, he puts his customers at ease. His massage technique not only brings immediate relief to his clients with the strategic application of his thumbs, but he also looks into the possible causes behind those aching muscles and twisted joints. This is where the gym comes into its own.
Here Mr. Sakuma devotes time to checking posture and balance.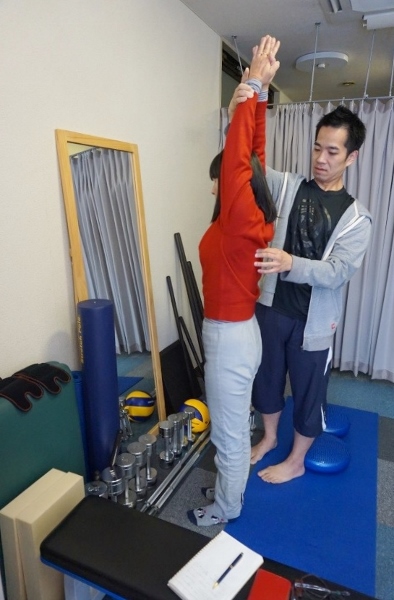 An obvious case of "neko-ze" (round shoulders) had him pulling and probing my shoulder blades and applying pressure to my spine, before showing me a couple of exercises which should not only straighten my posture but also help with my breathing.
Trying to balance on an elliptical balance ball proved both amusing and difficult. As he says, "Balancing comes naturally to kids, who have no problem keeping their balance and maintaining a good posture, but for adults, psychologically, they concentrate so much that it becomes difficult." It certainly was for me. Apparently, this exercise is also used by golfers to improve their swing.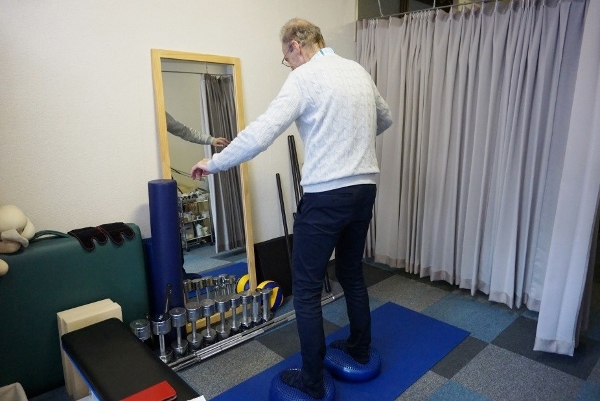 Then there was the "ball squat", where he instructed me to release an exercise ball from a standing position and catch it from a squatting position before it hit the floor. Not easy. However, children, apparently, can do it with no trouble.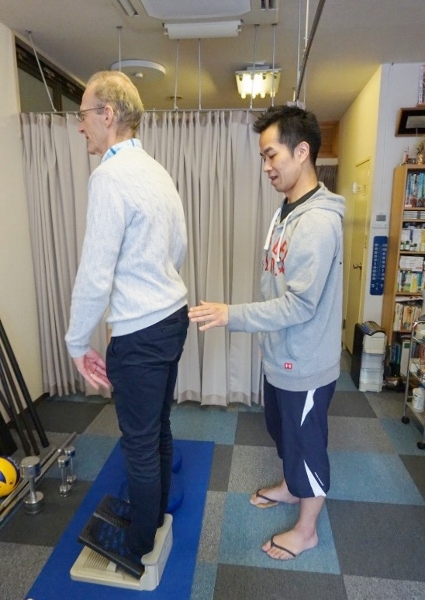 My attempts at jumping on the spot to check my centre of gravity can be considered a step in the wrong direction, as I gradually progressed backwards across the gym floor and into the curtain of the massage area.
Prices for massage, conditioning and training courses are basically the same: 4,500 yen for 45 minutes; 6,000 yen for 60 minutes and 9,000 yen for 90 minutes. Some 30 minute sessions are also available, and there are discounts for appointments between 11:00 and 16:00 on weekdays. Wi-fi is available and major credit cards are accepted.
Whilst Mr. Sakuma provides his services for customers of both sexes, on Wednesdays the clinic becomes a ladies-only clinic, run by a female colleague.
I came away feeling relaxed after Mr. Sakuma's ministrations, and I also have a couple of training tips to address my round shoulders and improve my breathing. Now let's see if they work.
Story and Photos by Jeremy Hutchinson