The Art of Dining out, While Staying in
Published: February 16, 2018
In Japan, butcher shops are the saviour of the common people.
Not only do they sell fresh meat, many butcher shops also cater to anyone leading a busy life (so, all of us) by providing delicatessen: various ready-to-eat dishes or prepped lunchboxes that you can pick up when you simply don't have time to cook.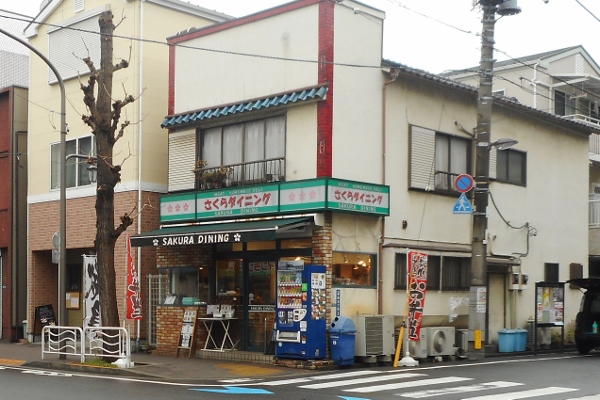 Even here, in Tokyo, where convenient stores and supermarkets stay open all night and fast food restaurants abound, butcher shops are an invaluable addition to the neighbourhood. Sakura Dining in Kiba, Koto City, is one such beloved store.
Sakura Dining has been around for decades and is run by the Nakajima family, with the help of staff members. The friendly team works in sync to serve customers, cook, cater, and even grow and pickle their own vegetables!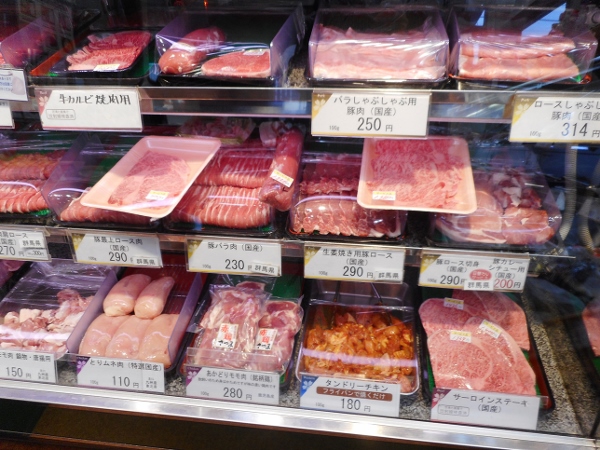 Upon entering the humble store, those who are in need of freshly butchered meat should first head to the back—don't let the other tempting food distract you!—where the glass display case is. Here are the various cuts of meat, which you can buy by weight. Beef, pork, and chicken are the main products.
But why go to the butcher's instead of just slipping into a supermarket?
"For one thing, we can advise you on the best cut of meat to use," Mr. Kazuo Nakajima (elder twin brother of the Nakajima family) explained. "Even if you buy the same cuts as usual, the quality can vary from day to day, so it may not be the best idea. We notice those differences. Please also feel free to consult us at any time! If you have a recipe in mind, we can often help you figure out the best purchase."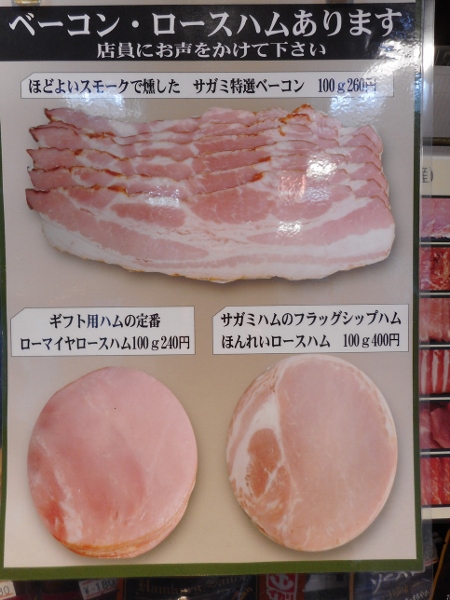 Aside from raw products, bacon and ham are also popular items. "The bacon in particular gets great feedback. It's got a great, smoky aroma."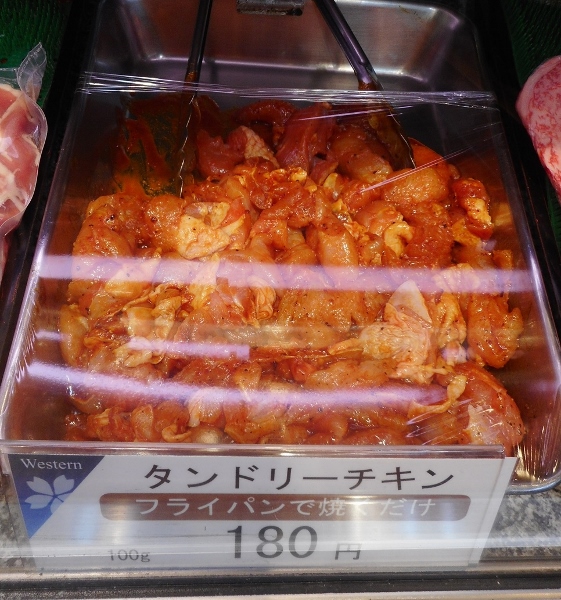 And I was especially happy to see the pre-seasoned Tandoori chicken on display. Tandoori chicken takes a lot of time to prepare, but if you pick up a batch from Sakura Dining, all you have to do is take it home and put it in the frying pan.
"It's not always Tandoori chicken. We actually offer something different every day. There's a rotational menu," Mr. Nakajima explained. The variety is part of what's exciting about shopping here.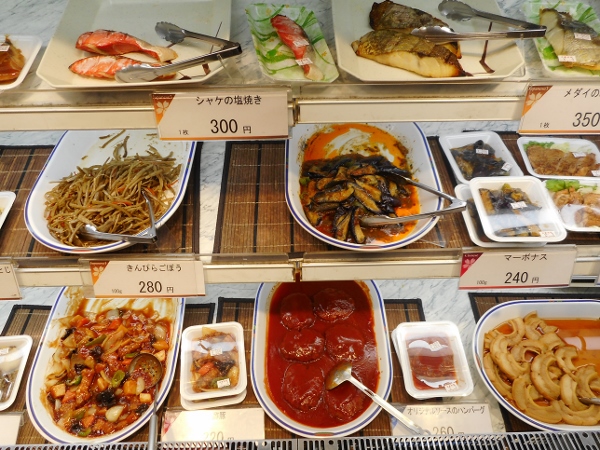 The same goes for their delicatessen, which line the shelves. Customers can look forward to tasting a variety of dishes throughout the course of a week, never getting bored. Today, there were some plump hamburger steaks, grilled salmon, spicy stir-fried eggplants, a variety of vegetables and a dozen more choices. Imagine the joy of having a neighbourhood shop that can serve you wholesome, homemade food of a different variety every night—because that's what Sakura Dining has achieved!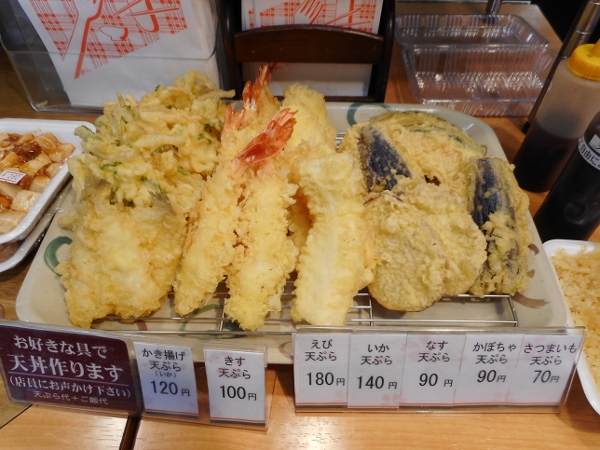 Crispy tempura pieces were also on display. You can even choose your favourites, and ask it to be made into a ten-don (tempura rice bowl) for you to take home.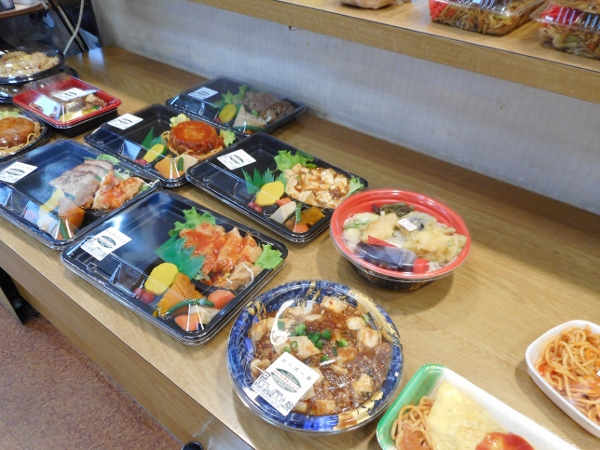 Next to them were colourful boxed lunch sets, the contents of which also change from day to day. Many were only half-filled, leaving a place for the rice, fresh from the cooker, to be added.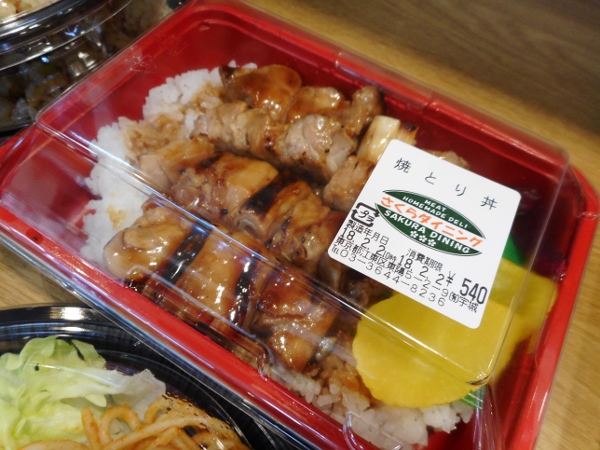 This yakitori-bento looked particularly juicy and delicious!
"Oh yes, we grill yakitori in the evenings," Mr. Nakajima told me. "In fact, that might be our biggest selling point. We grill them right by the front windows, and when people see it, they tend to stop by."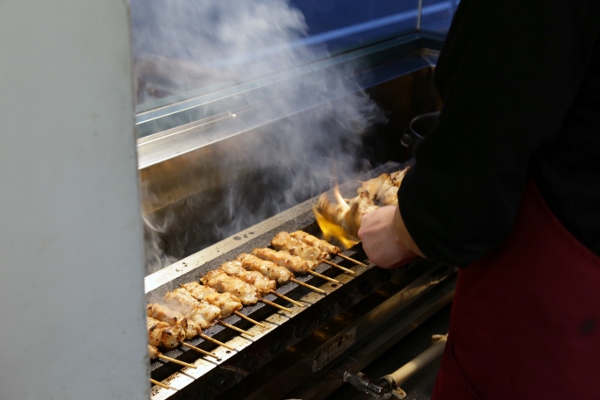 The yakitori menu includes favourites like thighs, livers and chicken meatballs ("tsukune"), starting at just 80 yen. "Some people just order one and snack on it before going on their way. We welcome that, too." Of course, yakitori also makes for a great takeout dinner option. Sakura Dining even takes reservations, so you could pick up a pack of hot, off-the-grill chicken skewers to go at your convenience.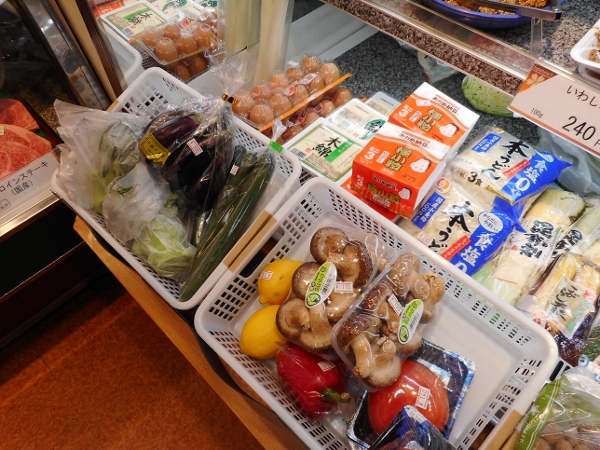 With their wide choice of menu items, and even some fresh produce like eggs and seasonal vegetables, Sakura Dining is a wonderful pit-stop for fulfilling shopping needs. But if you're feeling overwhelmed by the choices on offer, I definitely recommend the roast beef…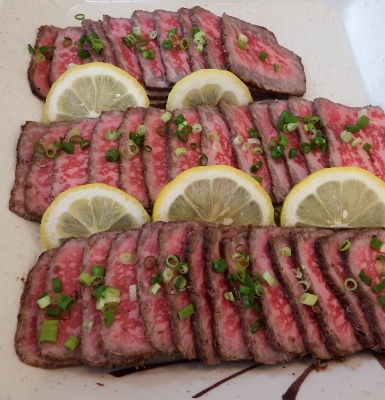 Made with fine, Japanese beef, cooked with the expert hand of seasoned butchers, the roast beef makes for a delectable addition to any table. So, if you want to feel like you're eating at a restaurant in the comfort of your own home…Sakura Dining has your back.
Story and Photos by Xianru Shen(Koto City Office Coordinator for International Relations)