Space Station Hotel with Great Curry!
Published: July 6, 2021
"Space Station Hotel with Great Curry" are words I'd never expected to write, but that's the most prosaic description of MOON STATION HOTEL TOKYO I could find. Unfortunately, the capsule hotel and cafe isn't reached by navigating a star gate, but exit A3 of Nishi-ojima station will bring you to its door. On a recent sunny afternoon, we took our protein pills and put our helmets on before beaming down to meet the staff.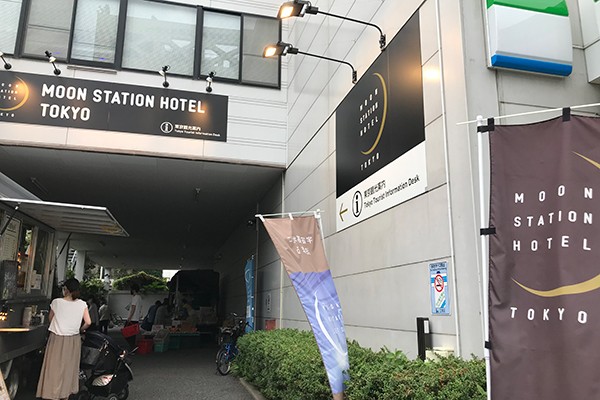 Turn left immediately out of the station exit and you'll see the flags, banners, and signs that show you're in the right place. Walk through to the back and there's the entrance. The hotel is owned and operated by a major travel chain and specializes in tourist information.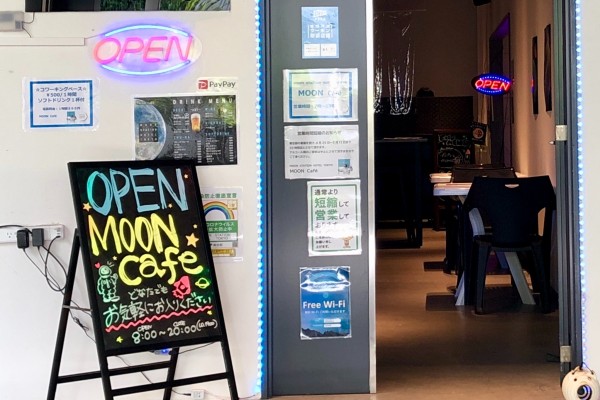 The entrance-way features a ramp for those in wheelchairs or baby carriages. The door to the left leads into the MOON Café, as modern as its name implies: cashless, with free wi-fi and vegan food. The café area is rentable for events, meetings, and parties.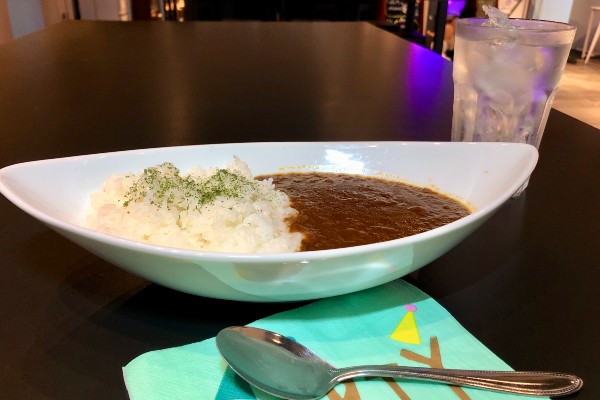 The drinks menu begins at 400 yen, with the food priced from 500 yen. The menu is largely built around curries, both vegan and non-vegan. From the non-vegan menu is this slightly sweet "original curry" (600 yen).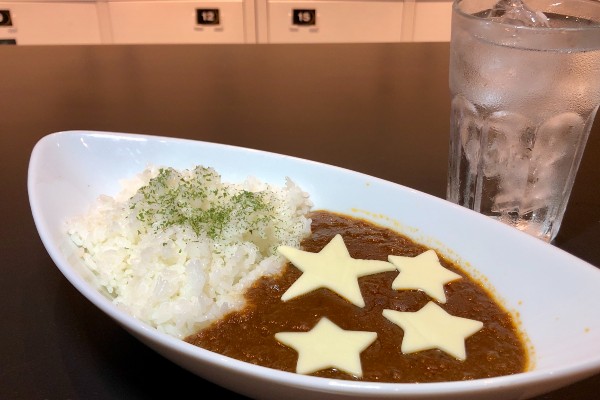 The "spice curry" has a more robust flavour and is also 600 yen; with star-shaped cheese, it's 700 yen.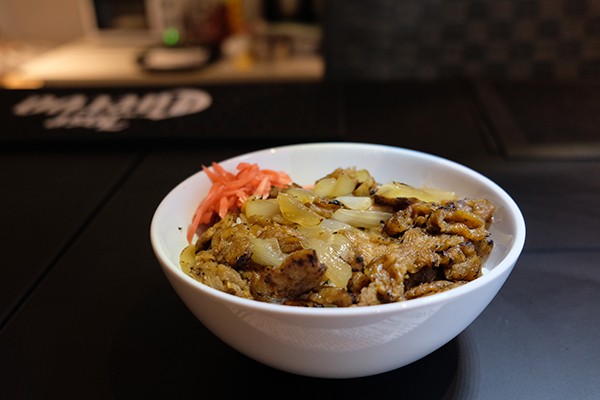 "The vegan menu was introduced in April 2021 and has been a big hit," explained staff members Ms. Onishi and Mr. Kawama. This is the teriyaki don, featuring soy meat, onions, and pickled ginger in a teriyaki sauce on rice (950 yen).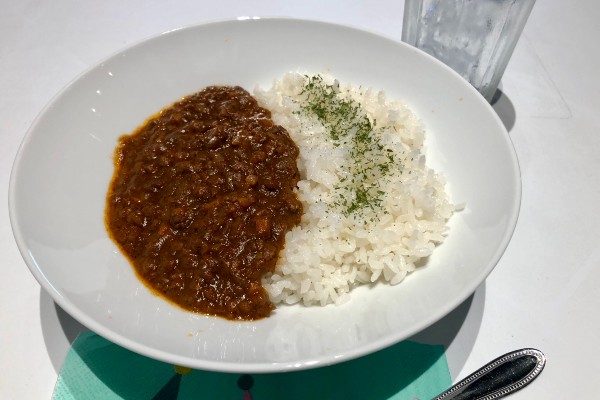 This soy meat keema (850 yen) was pleasantly piquant and very enjoyable on a hot, humid afternoon. The vegan menu also includes a bean curry, a spinach curry, and a stir fried soy meat and ginger on rice bowl (shoga yaki don). The curries are 850 yen apiece, the rice bowls 950 yen.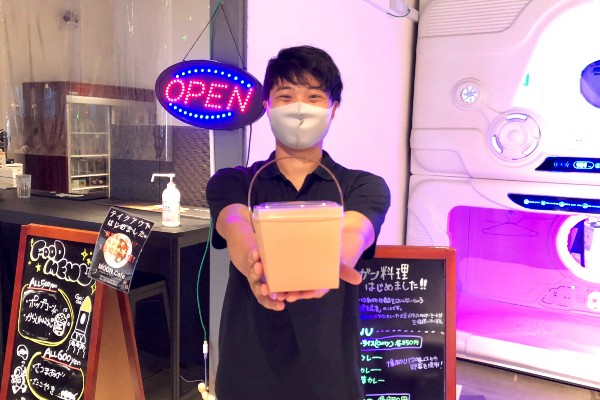 The curries and rice bowls are all available for take out in these handy cartons, as modeled by Mr. Kawama.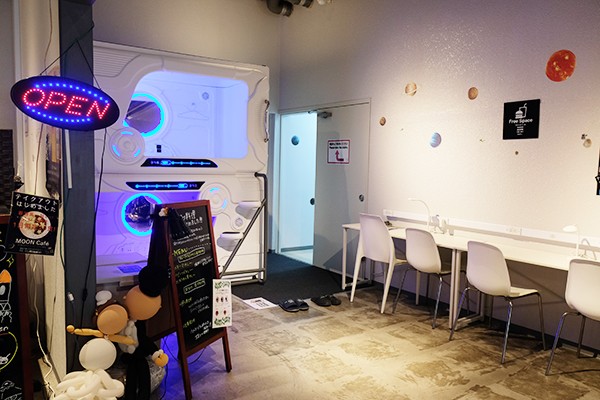 For customers who order something to eat or drink, there's a fully equipped workspace free to use. For a city of its size, Tokyo has few such café spaces where visitors can recharge their batteries (literally and metaphorically) with tasty vegan food and a beer or soft drink.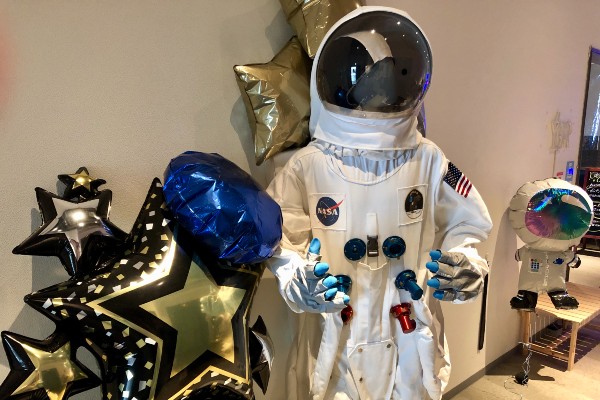 While the café area is a very convenient multi-use space, Moon Station Hotel Tokyo is a hotel first and foremost.  And a very reasonably-priced one at that, with capsules available from just 2,000 yen a night. That's right, customers can enjoy the space-station experience for a minimum of just 2,000! (Prices may vary slightly depending on the season and demand so please check the multi-language website below).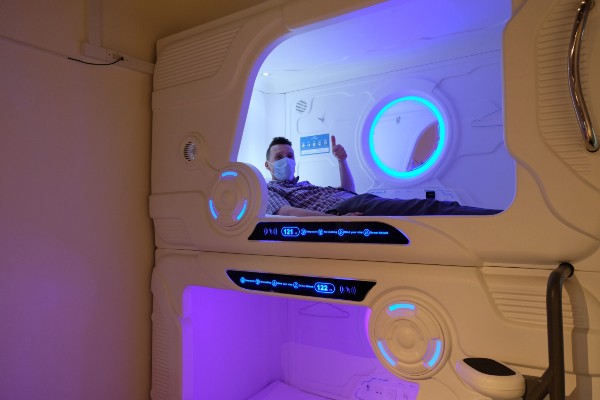 There are two main types of capsule, the horizontal type and the vertical type. At the back of the lobby is a sample of the horizontal type; I can guarantee they are roomy and extremely comfortable. To be honest I didn't want to get out, so relaxing was the experience. I could have lain there all day, dreaming of electric sheep in the pale blue glow.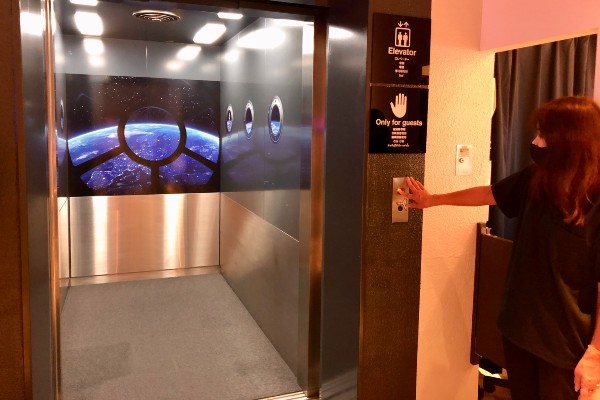 Manager Ms. Onishi guided us to the second floor in the space elevator.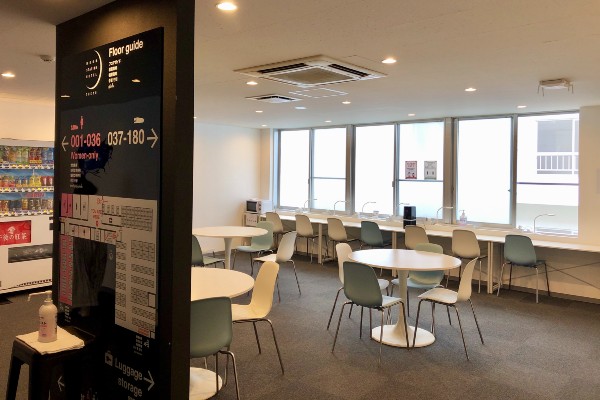 Which opened out into a surprisingly expansive area. There's a communal lounge space, with the women-only section on the left and the men/family area on the right. There are showers and bathrooms for both, together with rooms of storage lockers.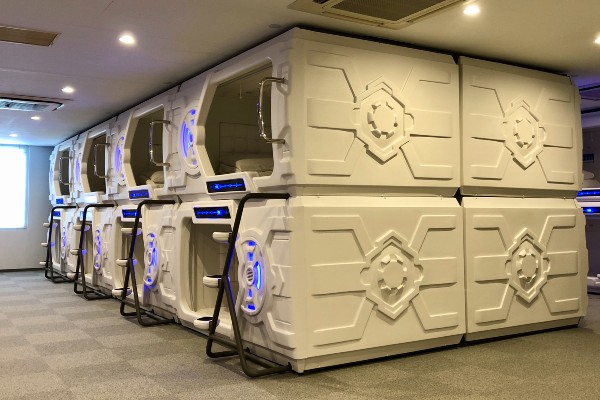 There are 180 capsules in the sleeping areas: horizontal, vertical, singles, and doubles. All the rooms have air conditioners, humidifiers, and air purifiers which render the air fresh, cool and dry. Each capsule also has a fan to control the individual environment.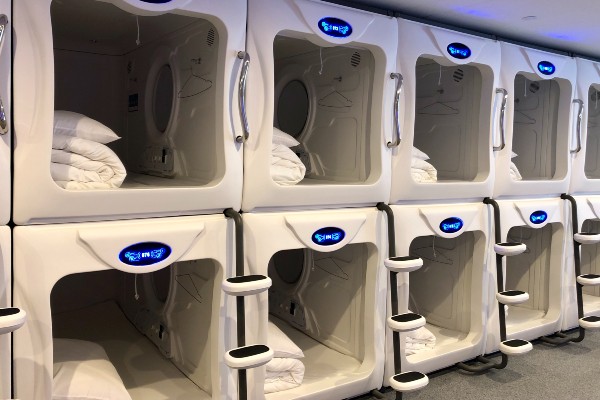 The most common (and cheapest) capsule type at Moon Station are these vertical singles, 86cm wide and 197cm long.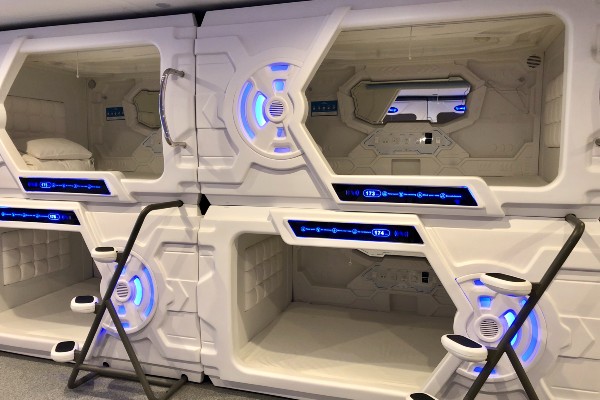 These doubles are large enough to accommodate one adult and one child up to 12 years old. Children under 6 are prohibited. Doubles begin at 4,000 yen.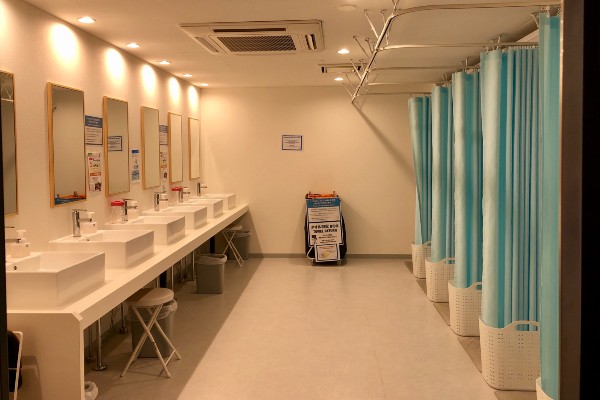 The shower rooms, like the rest of the hotel, were absolutely spotless. Included in the capsule fee are shampoo and conditioner, toothbrushes, safety razors and cotton. Towels are also included, both bath and hand towels. That's unbeatable value for money!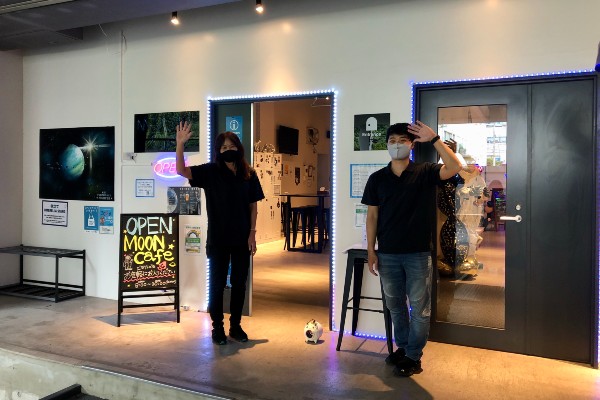 As you can imagine, the guest profile at Moon Station Hotel Tokyo is extremely wide: families with kids, international visitors, people on business trips, and solo travelers on a budget. The food is great, the atmosphere really comfortable and the value is unbeatable. Whatever your needs, unleash your inner spaceman with a stay at MOON STATION HOTEL TOKYO.
※All prices are inclusive of tax.
Story and Photos by Stephen Spencer