Stunning 90% Buckwheat Soba at Shochikuan
Published: July 25, 2019
The backstreets of Kameido are home to some of the most unique and surprising establishments in all of Koto-ku; there are many pearls to be found if you look hard enough. On a recent hot and humid afternoon we had the great pleasure to discover one such pearl, the soba restaurant Shochikuan, run by Mr. Takashi Imafuku and his charming wife.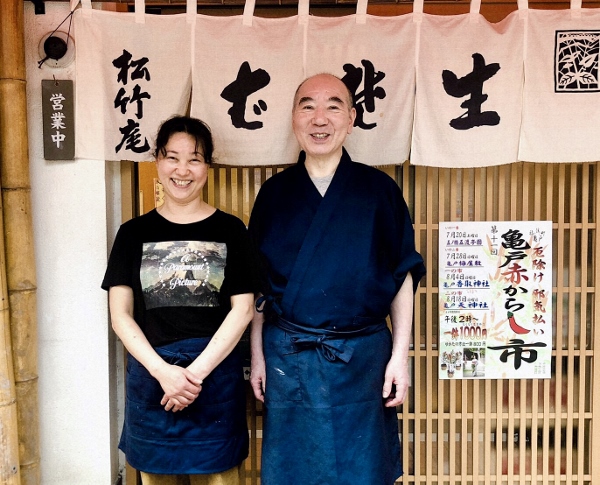 "I've spent 40 years in the soba business," says the youthful Mr. Imafuku. "I worked in a soba restaurant in Ningyocho, Chuo-ku for some 27 years and in Ota-ku as well. I decided I wanted to become independent and found this place. We've been here for ten years now. It's a great area; the local people are very kind, friendly, and easy-going." As if to emphasise the last point a young schoolboy popped into the restaurant. We assumed he was a grandchild and said hello; in fact, he was the son of a regular customer and had popped in for a glass of water on his way home!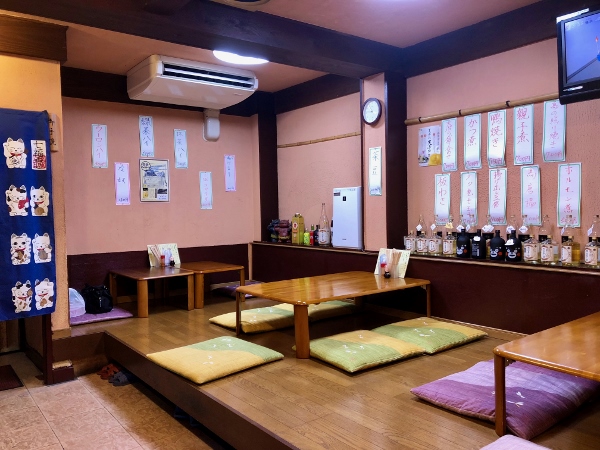 Shochikuan has a deceptively large interior with enough seats for around thirty people.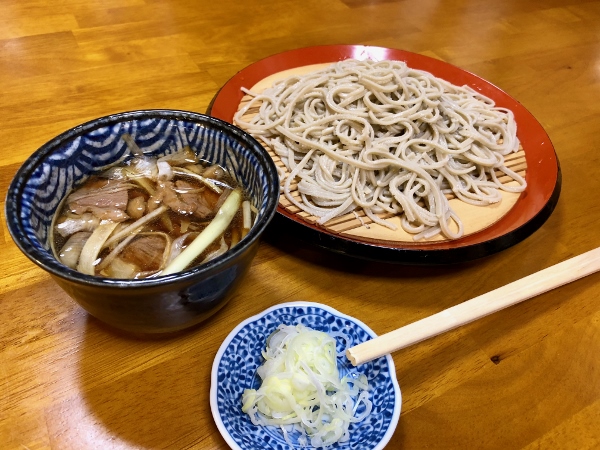 In the twinkling of an eye Mr. Imafuku cooks up a delightful batch of kamo-seiro, a plate of cold soba (zaru soba) noodles served with a hot soup of duck meat and braised negi onions.  Soba with duck and braised negi onions served in the same hot soup, is a long-established winter favourite in soba restaurants. "The fatty duck tastes best in winter and the slightly sweeter winter onions draw out the flavour. The quality of the shaved bonito is also very important," says Mr. Imafuku. Apparently this combination of cold soba and hot dipping soup was first tried at the Ginza Chojuan restaurant in 1963.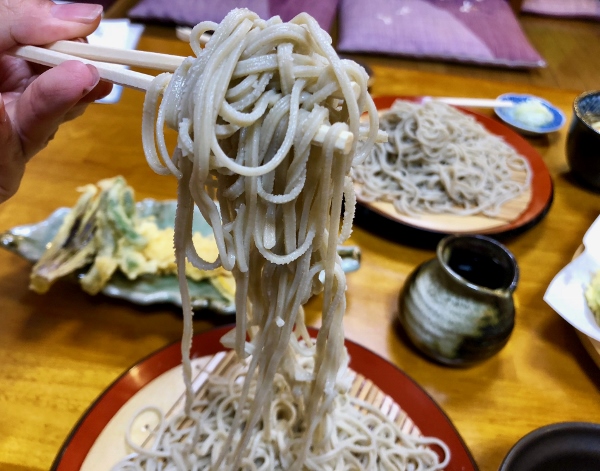 "You have to eat it quickly," advises Ms. Imafuku as we snap away at the tasty-looking soba. "This is 10% soba (ju-wari) and it soon goes hard if you don't eat it quickly," adds her husband. For this soba is not the usual 80-20 mix of buckwheat flour and wheat flour that is found all over Japan, this is the very rare version with only 10% wheat flour. It may not sound like much but there's a big difference. Firstly, it can't be made by hand. Secondly, as of 2018, there were only two shops in Tokyo selling it.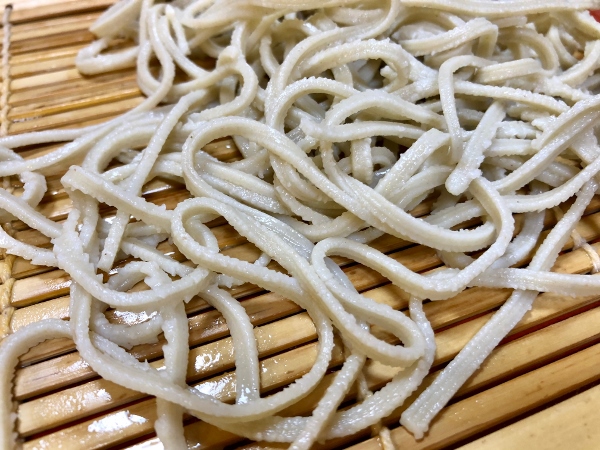 "Basically speaking, noodles made from 100% buckwheat flour are simply too brittle to make. The 80-20 mix of flours is traditionally preferred but I managed to find an exceptionally fine machine that can make 90-10 ratio soba; it's still too brittle to make by hand and the noodles don't keep as long as the other type," he says. Looking closely at the edges of the noodles, one can see they are serrated on one side.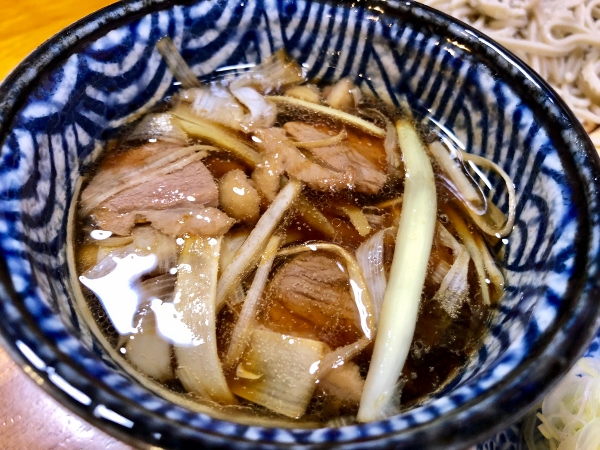 The dipping soup is rich, slightly sweet and deeply flavoursome. The large chunks of duck have a firm texture without being either stringy or overly fatty; it's a perfect balance with the strongly-flavoured soba. Even though it was a humid, sticky afternoon the hot soup went down a treat and apart from the occasional amiable grunt of pleasure silence reigned for a few minutes.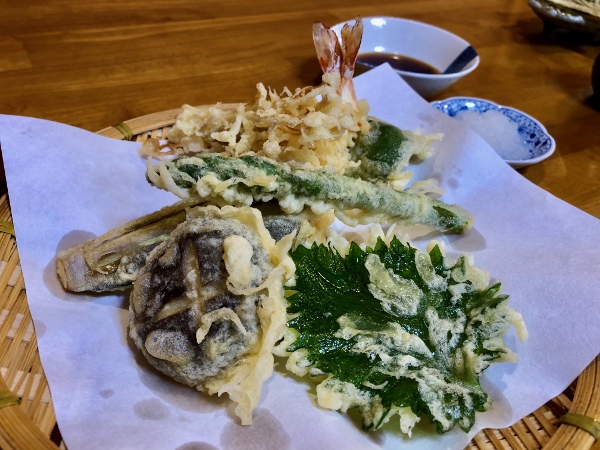 The tempura and soba set (ten-seiro) both cost 1,000 yen, which seems exceptional value. Many of the vegetables are from Mr. Imafuku's mother's farm in Yamanashi Prefecture. All 100% organic and preservative free, the eggplant, green beans and green peppers used for the light, crispy tempura are from Yamanashi, as are the long negi onions. The tempura plate by itself costs 700 yen.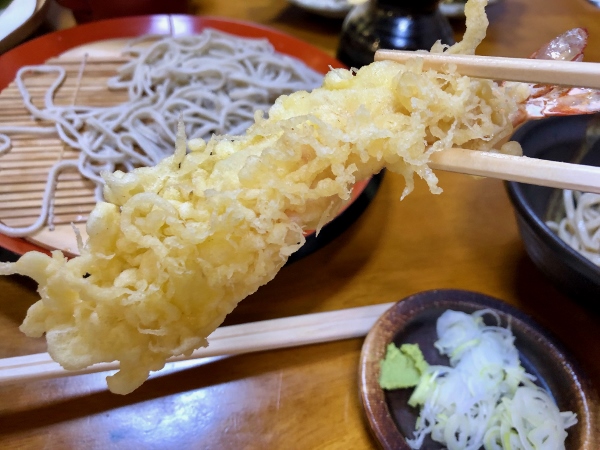 "Unlike most soba restaurants we use white shrimp," says Mr. Imafuku. They're fat, juicy crisp and tasty. Yum yum!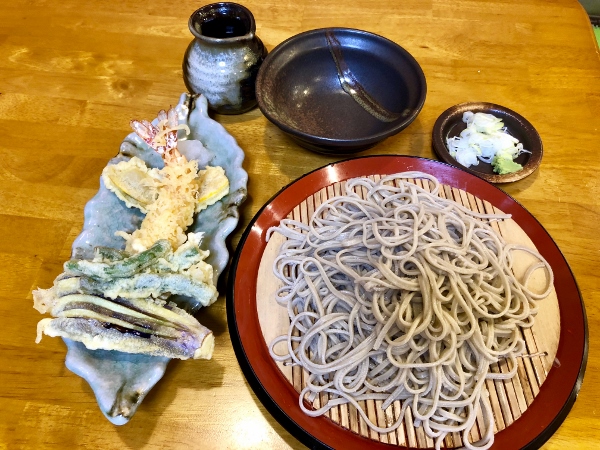 Summer has finally arrived in Tokyo; baking heat and oppressive humidity that can enervate even the hardiest soul. One of the dog days' greatest pleasures is stepping out of the blinding sunlight and into a cool, darkened soba restaurant, having a chilled beer and a plate of cold zaru soba. Just like this, in fact.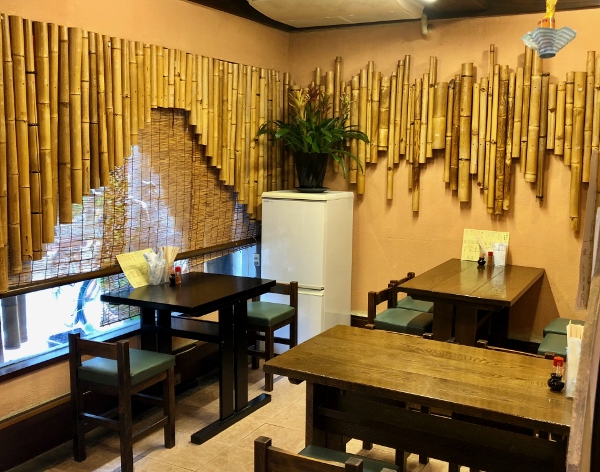 Shochikuan's fame spread further in 2018 when it was visited by a major television channel for a report on soba. The programme staff said that at the time there were only two shops in Tokyo making 90% soba. Visitors have increased by 10% since the broadcast. Mr. Imafuku said he believed that the programme may have prompted other soba restaurants to offer a similar item.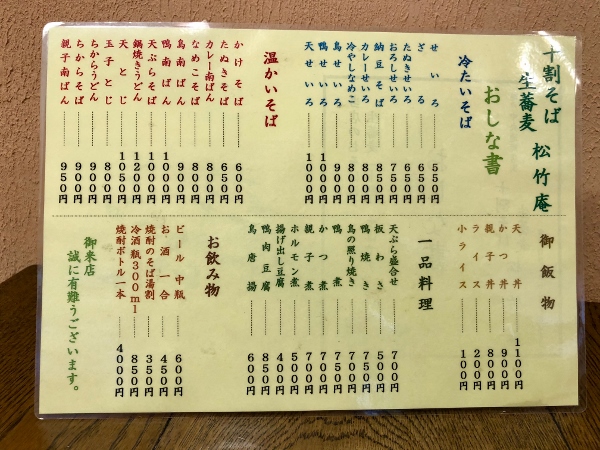 The menu at Shochikuan is quite short but contains all the usual favourites such as soba topped with deep-fried tofu (tanuki soba), curry soba, chicken nanban (chicken instead of duck), grated daikon radish (oroshi soba) in both hot and cold versions. There's also the popular stamina udon, featuring thick wheat noodles, a grilled mochi rice cake together with vegetables like spinach and negi onions.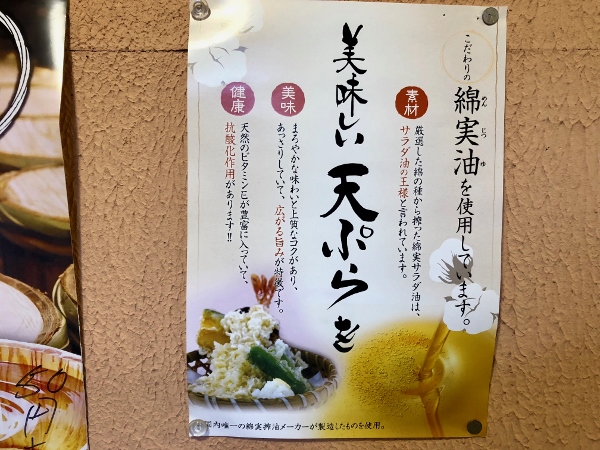 Shochikuan uses the popular cottonseed oil for all its frying. Surprisingly for a soba restaurant, the deep-fried pork cutlet (tonkatsu) is a top seller, according to Ms. Imafuku. The tempura soba and duck soba are the most popular items throughout the year.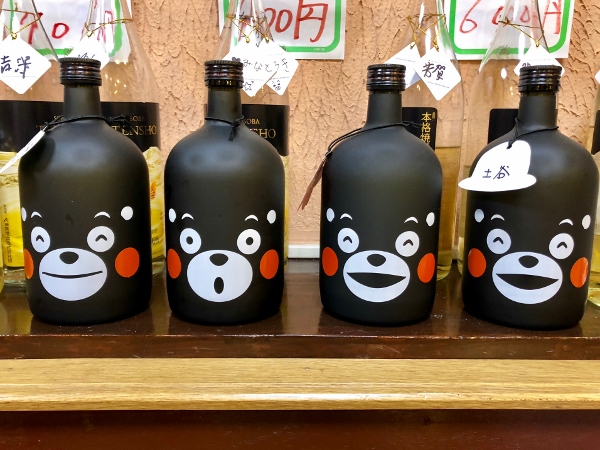 Since the atmosphere at Shochikuan is so convivial it's no surprise to hear that many customers drop in to eat and stay for a few drinks as well. The famous "bottle keep" system is available, allowing customers to purchase a bottle of their favourite tipple and leave it in the restaurant. Pictured here is the Kurahachi Kumamon satsumaimo (sweet potato) shochu from Kumamoto in Kyushu. Beer and sake are available as well.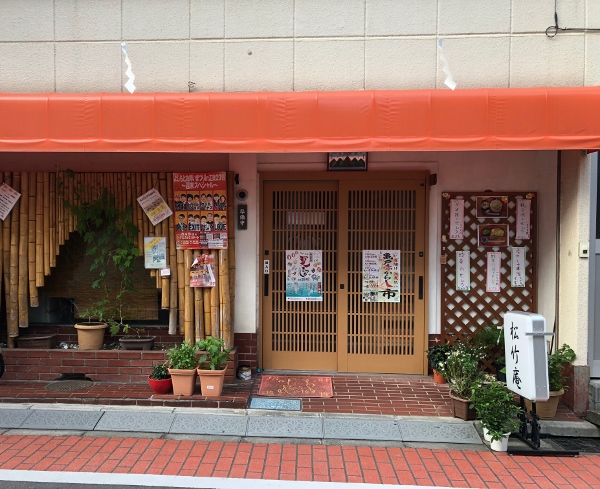 A comfortable space, relaxed atmosphere, friendly hosts and great food at very reasonable prices; what more could you possibly want? If you're in the Kameido area and feeling the heat, why not drop in to Shochikuan. It's the very best way to beat the dog days of summer. Who knows, you might even meet your life partner over a bowl of soba, just like Mr and Mrs Imafuku.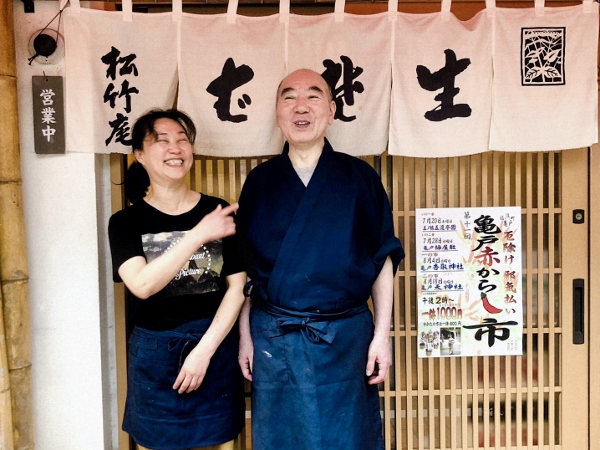 Story and Photos by Stephen Spencer