Stylish Clothes For Cool Kids
Published: April 8, 2022
Finding smart clothes for babies and young kids can be a struggle, which is why the import online shop GUJUGUJU has been a great success for over a quarter of a century now. The office-cum-shop is located right on Kiyosumi Street, some five minutes' walk from exit 6 of Monzen-nakacho station. You can't miss it – it's the one with the large white heart in the window! On a recent spring afternoon, we dropped into the store for a chat with owner Ms. Fujita.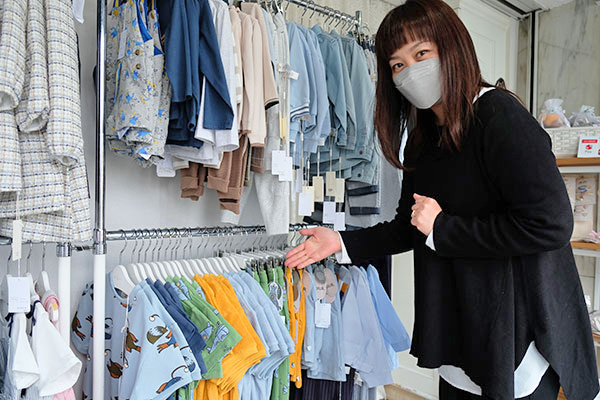 "We've always had a heart in the window since we opened in 1996," explained second generation owner Ms. Fujita, who has worked at GUJUGUJU since the day it opened. "The shop was founded to offer imported formal or "going out" clothes for young children, of a kind that was largely unavailable in Japan at that time."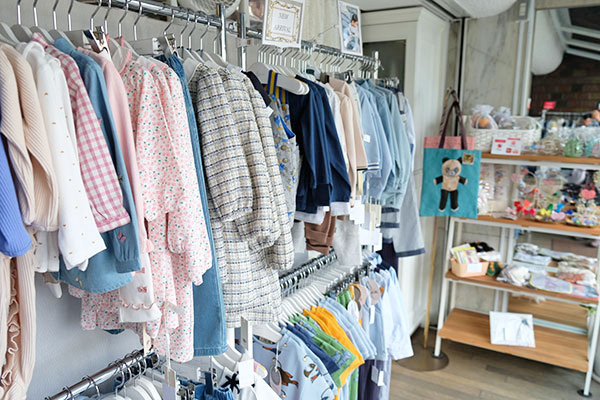 "The clothes we offer are imported from Europe and Asia, targeting an age group of mainly one to six year olds, although we stock items up to size 15, which is around 145 cms in height," she added. Ms. Fujita, herself the mother of a one-year old, selects all the items which are reasonably priced: T-shirts are around 2,000 yen and "going out" dresses for girls cost around 5,000 yen each.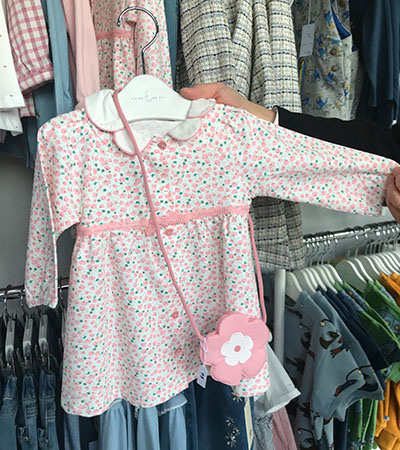 A brand that is currently very popular is Dave & Bella, which offers well-made products usually sold at exclusive department stores in China. This cute dress with pochette is a very reasonable 5,830 yen. Dave & Bella products are currently very popular on Japanese social media.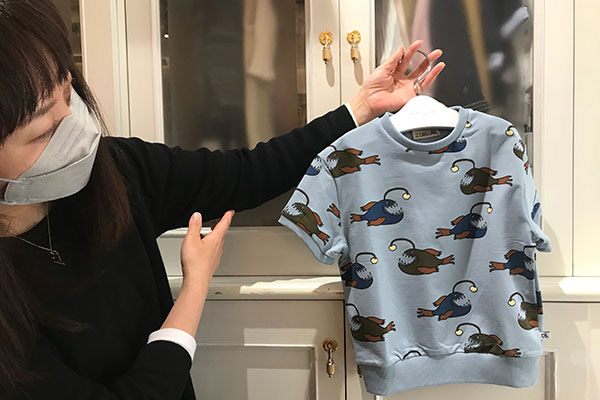 The newest face at GUJUGUJU is the Dutch brand CarlijnQ, a sustainable clothing brand for kids based in the Netherlands. The clothes are made from organic cotton in certified fair trade factories, so kids can be comfortable, stylish, and environmentally friendly. Cool!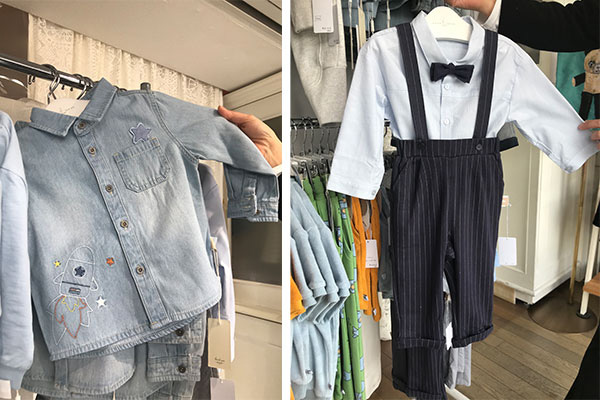 There are clothes for boys too, and the choice is wide, whether it's for a day in the park or a formal outing. Although everything can be bought online, many customers visit the shop to see the clothes for themselves. As Ms. Fujita explained, "We actually closed the shop and focused solely on net sales a few years ago but such was the demand from customers to be able to see the items for themselves that we reopened the store."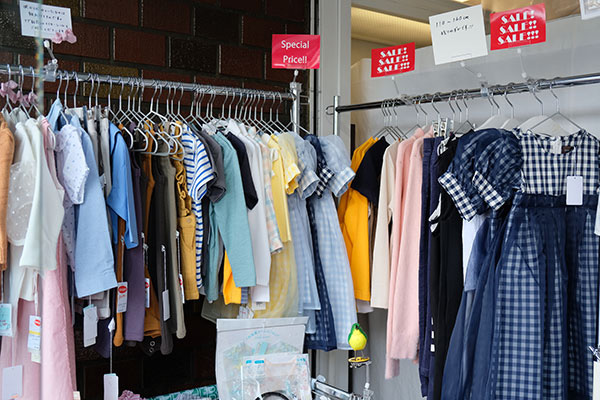 Items with slight defects or older stock are offered at large discounts. It's always worth dropping in to check out the sale racks for some real bargains.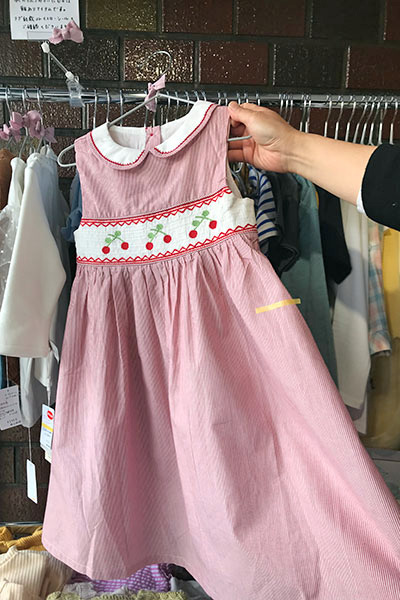 For example, this cute cotton dress had a slight error in the sewing, marked by the coloured tape on the right. The flaw would have been virtually unnoticeable otherwise; a real bargain for the lucky shopper who spots it next!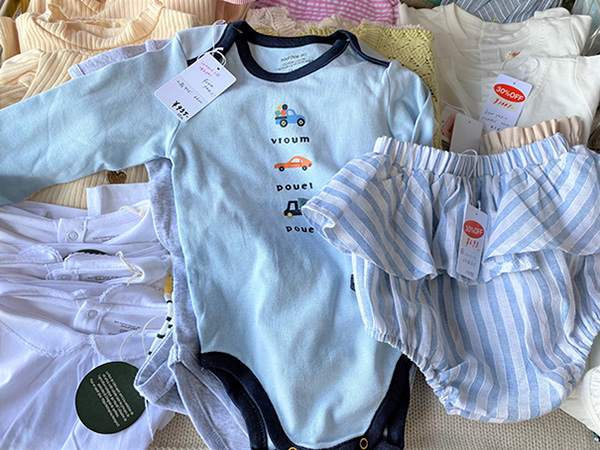 There are also baby clothes on sale in the shop. Items change quickly so keep your eyes peeled!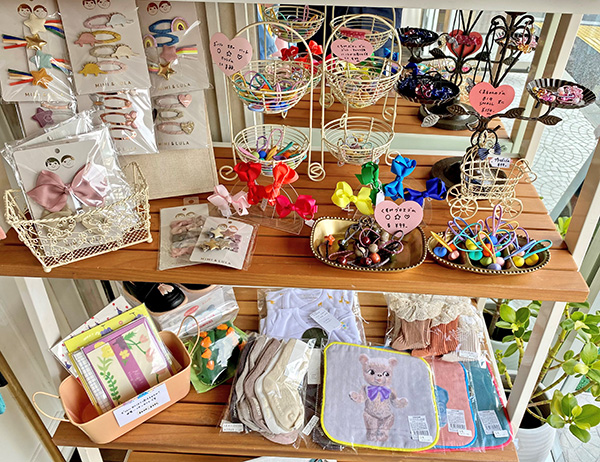 It's not only clothes at GUJUGUJU as the shop also stocks a selection of cute accessories for kids, such as hair clips and bands and even shoes and socks.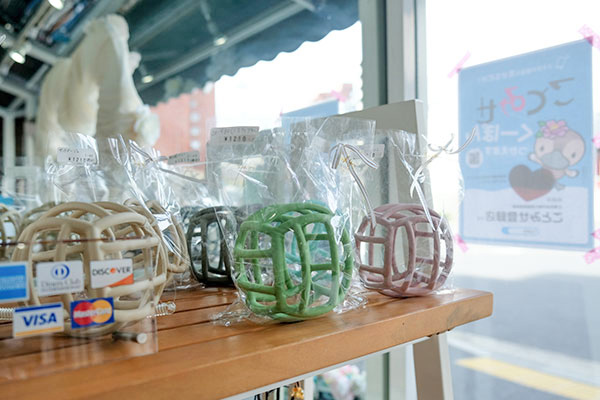 There are also teething toys for babies. These silicon balls are tough enough for even the sharpest teeth.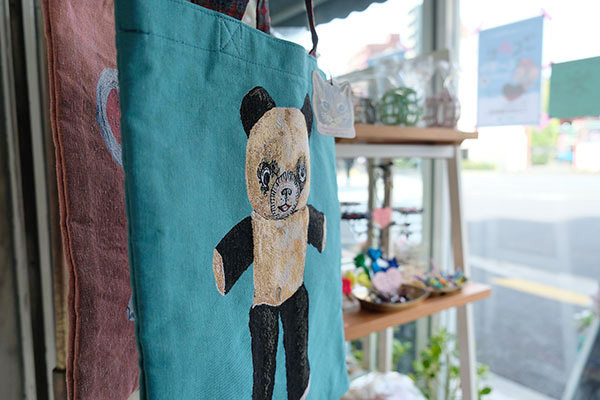 And a series of tote bags and towels that are popular right across all age groups!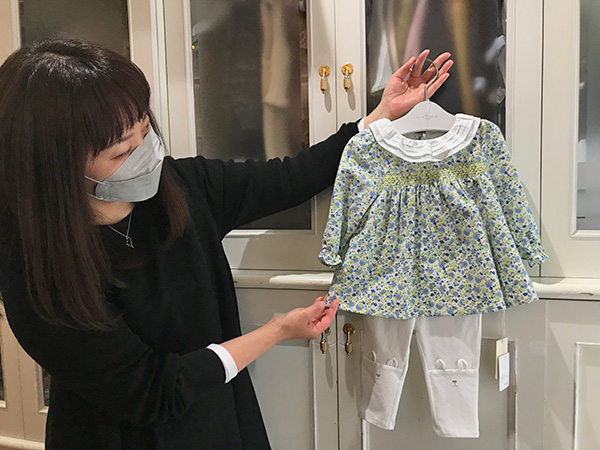 As Ms. Fujita explained, some of her customers are second generation, having had clothes bought for them at GUJUGUJU when they were children themselves, while others are doting grandparents or people buying gifts for expectant mums. Whether it's party wear or for daily use, there's always something appealing at GUJUGUJU. The website features a size chart and the Instagram site is also accessible through the same link below. If you're in the general Fukagawa area why not just drop in and check out what's in the store.
Story and some photos by Stephen Spencer