Super Thick Banana Shakes! Vegans OK!
Published: May 17, 2021
Run Run Banana is the brand new, splendidly-named juice and shake shop causing a stir in Sumiyoshi. On a recent warm and sunny afternoon, I dropped in for a chat with specialist shaker maker Ms. Yuko Hashimoto.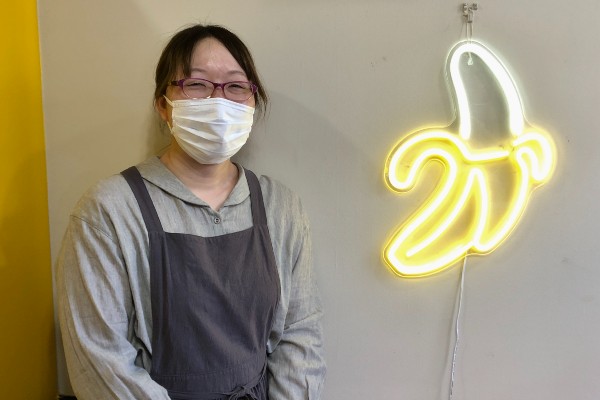 Located just four minutes' walk from Sumiyoshi station on leafy Komatsubashi Street, Run Run Banana opened on January 12th. 2021. "I'd always wanted to have my own business," explained the friendly and welcoming Ms. Hashimoto. "I made banana juice all the time and loved it so that's how the idea of starting a juice shop began. There also seemed to be the beginning of a banana boom."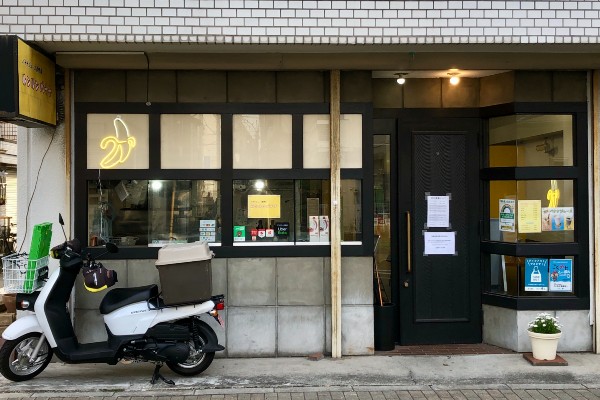 "Although both my husband and I are from Niigata Prefecture we've only lived in Koto-ku in Tokyo. We chose the Sumiyoshi area as it was my husband's old stamping ground from his university days and we knew it well, plus we got lucky finding these premises, which were a cafe before and needed little renovation when we moved in. My husband helps out here at weekends too, when it's busy."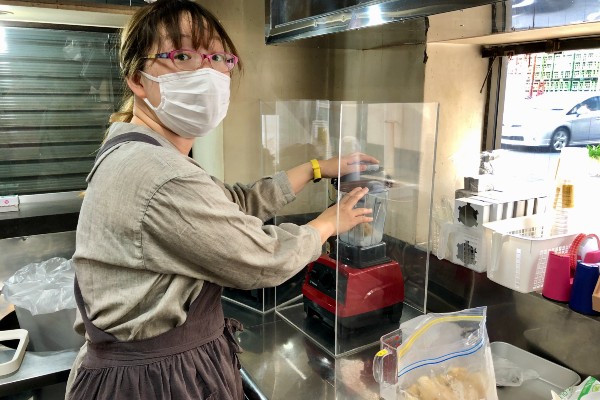 "I learned to make banana juice by trial and error really," said Ms. Hashimoto as she zoomed into action. "Finally, I found the best combination of bananas and milk; I use lowland bananas that aren't so sweet and no ice at all." Each serving is made individually and customers can request soy milk so the shakes and juices are fine for vegans.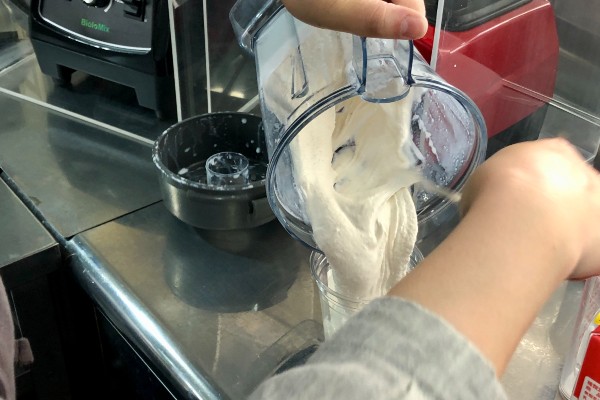 "I get through about 100kg of bananas a week," she said, "I peel them, freeze them and use one and half or two in each shake." The resulting mix is so thick it needs spooning into the cup!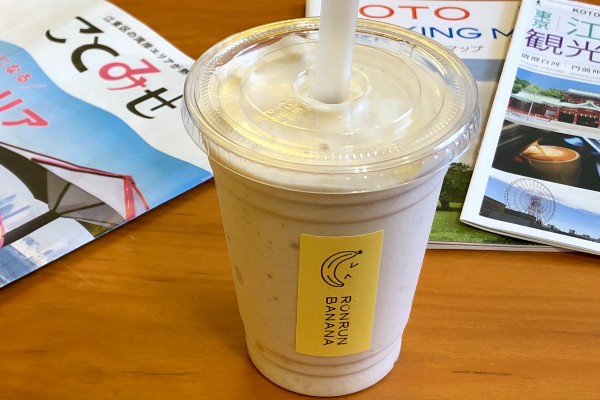 And there it is, the number one top seller, the simple milk (400 yen). It's rich, it's creamy and it's so thick that you need to draw hard to get it up the straw. Actually, it's closer to ice cream than a shake! Kids of all ages will love it; I know I certainly did. Bravo!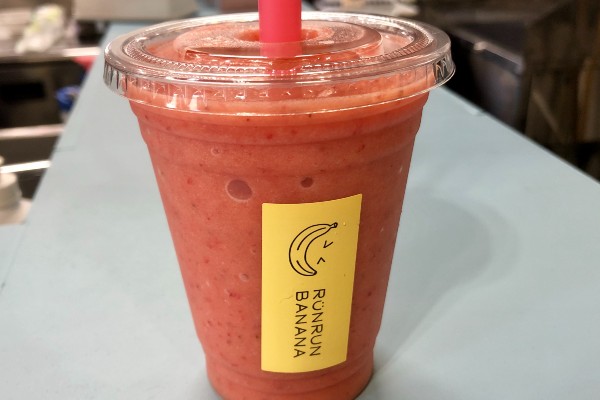 Ms. Hashimoto was warming up and in another instant she produced this bright red strawberry juice (450 yen). Made without milk and containing just strawberries, a little banana and a touch of orange juice, it was fresh, fruity and incredibly thirst-quenching.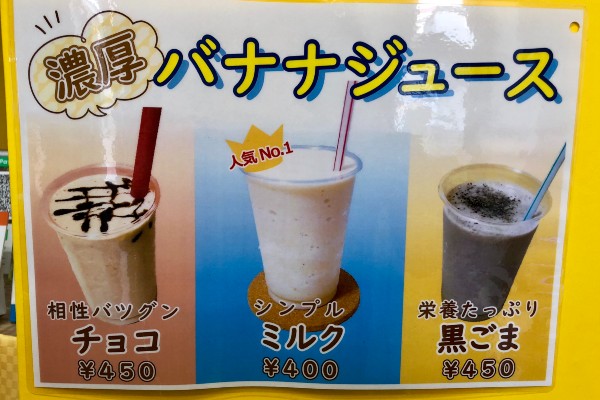 Alongside the simple milk and strawberry juice, Run Run Banana offers several other flavours including the popular chocolate, coffee, spinach and an intriguing black sesame. Premium highland bananas are also available at an additional 50 yen cost, while toppings such as Oreo crunch, granola and choco sauce may be added, also for 50 yen apiece.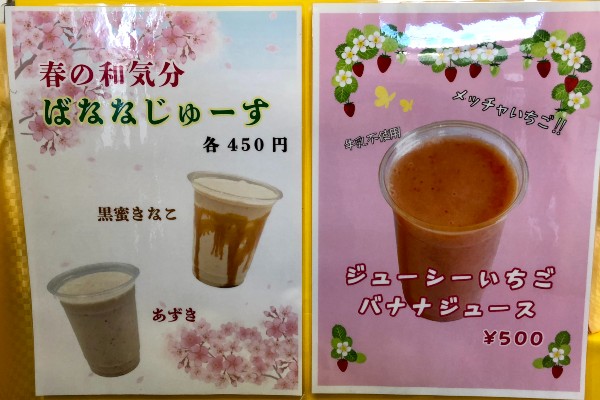 Ms. Hashimoto also offers a couple of spring specials in banana juice with azuki beans or black honey and kinako. Kinako is a light brown powder with a nutty flavour made from dried and roasted soybeans, which is often paired with black honey (kuromitsu, a black sugar syrup made from unrefined Okinawa sugar cane) in Japanese confectionery and sweets. She's currently planning some extra summer flavours. Can't wait!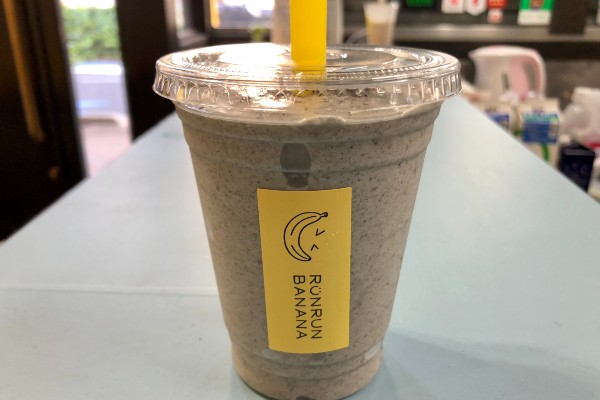 The black sesame was another winner. The sweet and nutty sesame flavour is a great match for the rich, creamy banana base. The shakes and juices at Run Run Banana are surprisingly filling so they're perfect for break times or as desserts.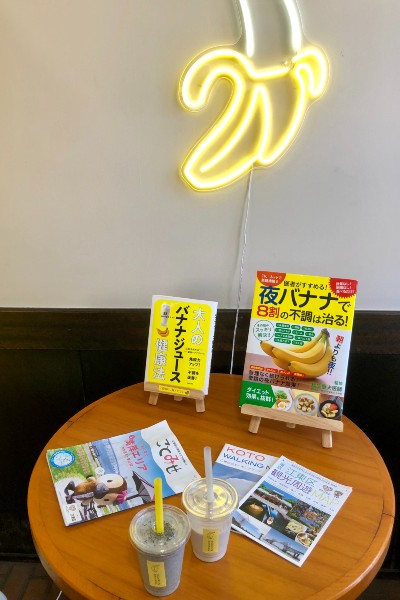 "Most of our customers are families, mums and children or young couples at weekends," explained Ms. Hashimoto. There's a table for those who prefer to sit inside, which will become very popular when the weather really starts to heat up.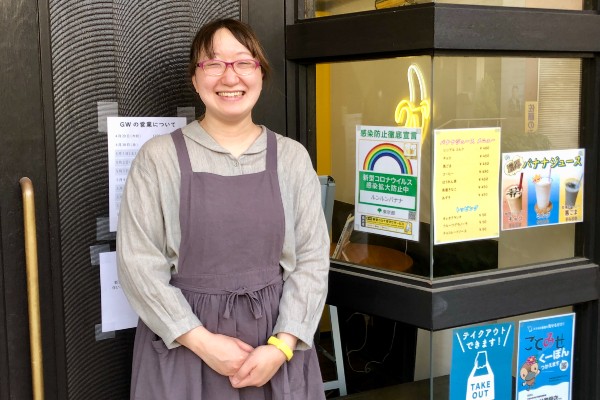 Given the high quality of the juices and shakes, coupled with the heat and humidity of the ever-lengthening Tokyo summer, one can easily envisage a very busy time ahead for Ms. Hashimoto and her husband!
Story and Photos by Stephen Spencer