Before I moved to Japan, I thought I knew what a sweet potato was. A mildly sweet, orange-coloured root vegetable, long relegated to side dish status. However, I quickly learned the Japanese variety, or satsuma-imo, holds a much higher status in Japan.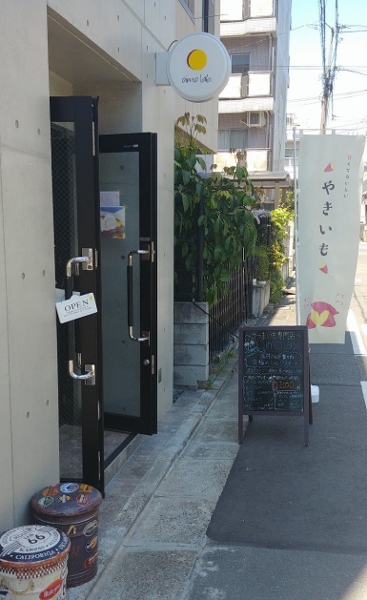 Satsuma-imo are a red or purpled-skinned, yellow-fleshed, sweeter variety of sweet potato. The sweeter flavour means it is often considered a dessert or treat.  Although not as prevalent as before, there are still street merchants who sell roasted sweet potato or "yaki-imo", from trucks that roam the neighbourhood.
Oimo Lab (Potato Lab) plays up on this nostalgia, but with a modern twist.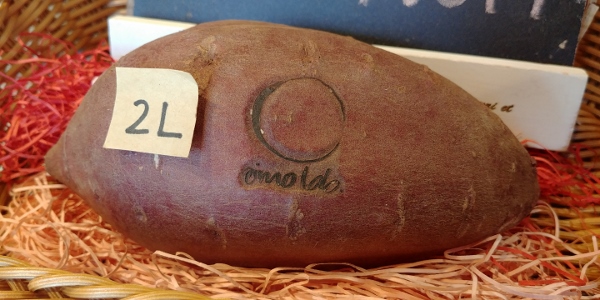 Opened only last November, the small shop in Hirano, just west of Kiba Park, describes itself as a "sweet potato specialty store". The walls and décor are vibrant purple, in reference to the potato skin colour, and when we arrived, the ovens were full and roasting away.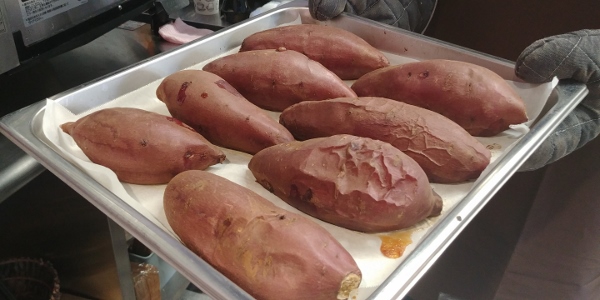 Oimo Lab offers up three varieties of Japanese sweet potato: Beni Haruka, Beni Azuma, and Premium Sweet, the latter having the smoothest and creamiest texture. The sweet potatoes are all roasted in the oven for an hour and the temperature is raised in the final cooking time to make the skin dry and crispy.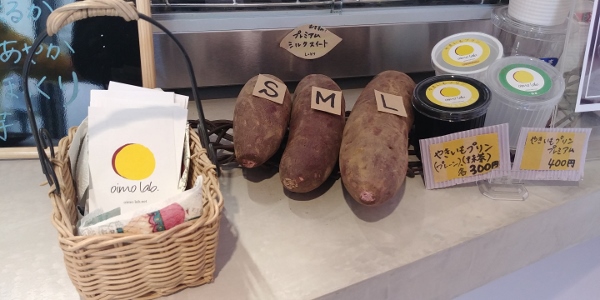 First, we tried simple roasted sweet potato. Perhaps a surprise to some readers, but no topping is required. The texture is so smooth and the flavour so enjoyable, nothing further is required. A delightfully healthy, albeit heavy, treat, it was so perfectly cooked and rich that I was able to scoop out mouthfuls with a spoon.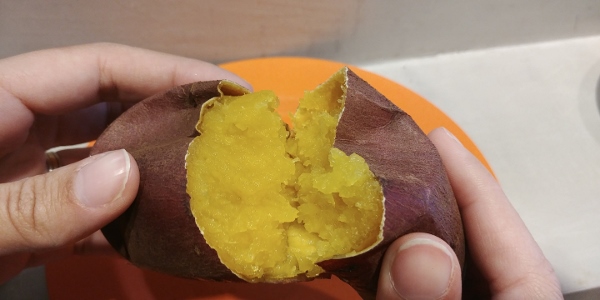 For roasted sweet potatoes, customers can choose between all three varieties. The prices vary based on size and type with Beni Haruka ranging from 200-300 yen, Beni Azuma at 200 yen, and Premium Sweet from 400-490 yen.
Next was a sweet potato sundae of sorts: roasted sweet potato topped with one scoop each of strawberry and cream cheese ice cream. A first for me, potato and ice cream, but goodness, it was decadent and delicious! The ice cream slowly melted into the sweet potato, creating a beautiful mix of flavours and textures. I enjoyed every bite but struggled to finish it, so an ideal dessert to share. The sundae is made with the Premium Sweet variety, one scoop of ice cream is 480 yen, 2 is 800 yen.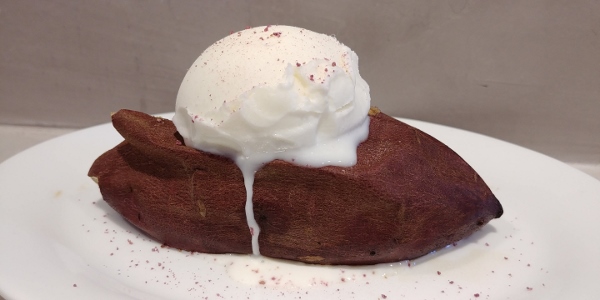 Finally, were the puddings, or "purin" ­- a classic Japanese custard dessert. Oimo Lab offers four versions: plain, matcha, egg, and premium. Eggs are usually a staple ingredient, but because of the richness of the sweet potato, Oimo Lab was able to create egg-free puddings, ideal for anyone with an allergy or intolerance. The plain version was simple, with pure sweet potato flavour, egg had dark caramel at the bottom, premium was delightfully creamy, and matcha had a delicate bitter after taste. All were just the right size for a satisfying dessert. Plain and matcha puddings are 300 yen each, egg pudding is 350 yen, and premium pudding is 400 yen.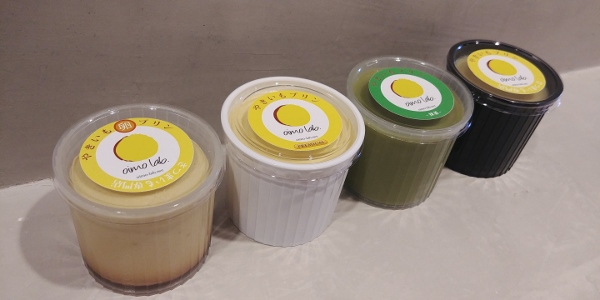 Also on the menu are drinks, including coffee, cappuccino, and ramune (Japanese soft drink). Customers are welcome to enjoy their sweet potato creations in store on the stools lined up by the counter, or to go.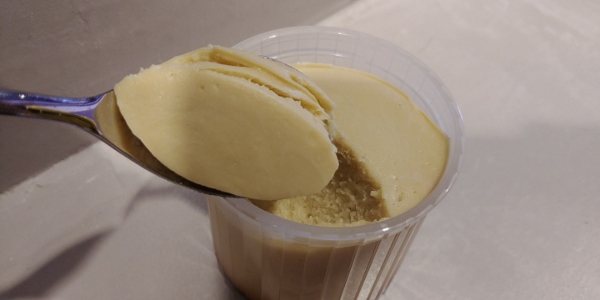 Whether a roasted sweet potato is a new culinary experience or brings back feelings of nostalgia, Oimo Lab is a delightful pitstop sure to make your day. For those unable to visit in person, you are in luck as their products can be purchased through their online store or delivered same day with Uber Eats.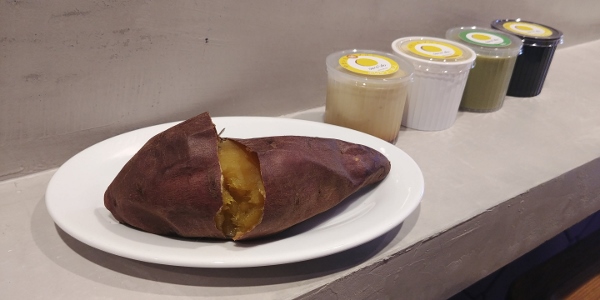 Story and Photos by Jenna Wilson