The Taste of Meiji: Kamo Seiro at Koshinan
Published: October 8, 2019
Founded 112 years ago in 1907, the soba restaurant Sobadokoro Koshinan is located a stone's throw from the Museum of Contemporary Art Tokyo on Mitsume-dori Avenue near Kiyosumi-shirakawa station. On a recent early autumn afternoon, I dropped to talk noodles with the eloquent and affable fourth generation owner, Mr. Takayuki Omori.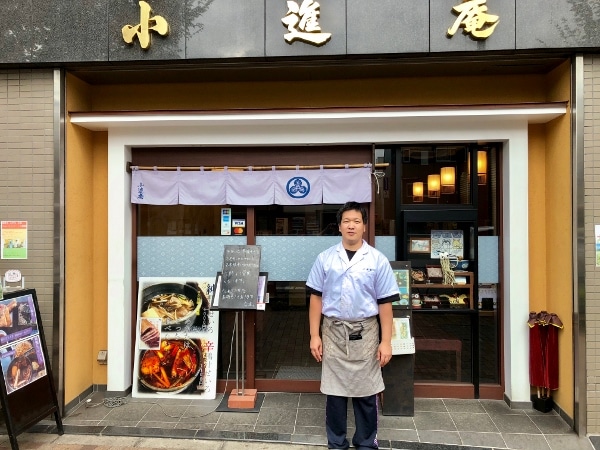 Born and raised in the locality, Mr. Omori studied business management at university before going to work in the restaurant after graduation. "After I finished university, I decided to enter the business and learned the ropes from my father. The restaurant was established by my great-grandfather during the Meiji Period when the area that is now Kiba Park was filled with lumber basins or floating lumberyards. It was hard physical labour and the workers needed hearty, filling food."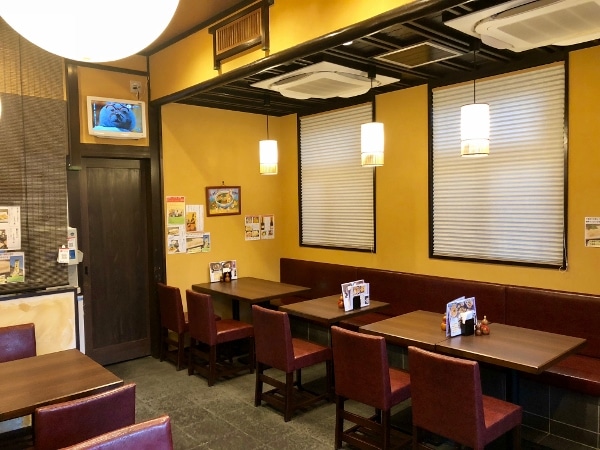 "Obviously I wasn't around when the restaurant was started but I imagine the menu had stayed pretty much the same from then until we redesigned the interior two years ago. Although the entire building was rebuilt in 1991, we wanted to make it barrier free and easier to enter. There are many seniors in the area, more people in wheelchairs and the recent influx of younger couples has seen an increase in the number of children, so we wanted to install bench seats and make the restaurant more spacious, remodel the entrance for prams and generally make it more comfortable," he explained. "We took the opportunity to alter the menu slightly as well. The ingredients of the tempura vary with the seasons, too. Autumn is coming so we'll be offering gingko nuts, large head hairtail (tachiuo), corn and tomato tempura as well as all the usual items."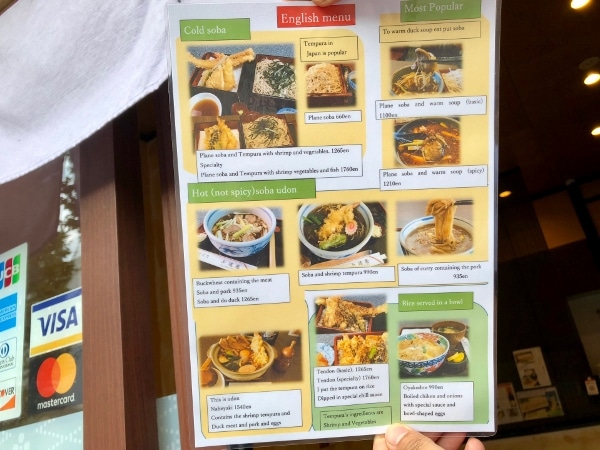 What are the most popular items on the menu now? "Probably the top seller is the plain soba (chilled zaru soba) with tempura. The tempura includes conger eel (anago), shrimp and vegetables. We have many customers from Taiwan, China, Korea and South-east Asia and they all seem to enjoy the conger. Second is the soba with duck and long onion (negi) dipping soup and third is tempura on rice (tendon)," Mr. Omori says. The menu also includes a variety of traditional soba dishes such as tanuki (with tempura batter nubbins), kitsune (with deep-fried tofu), tororo (topped with gooey grated yam) and curry nanban (soba with a thick curry sauce). Prices are very reasonable!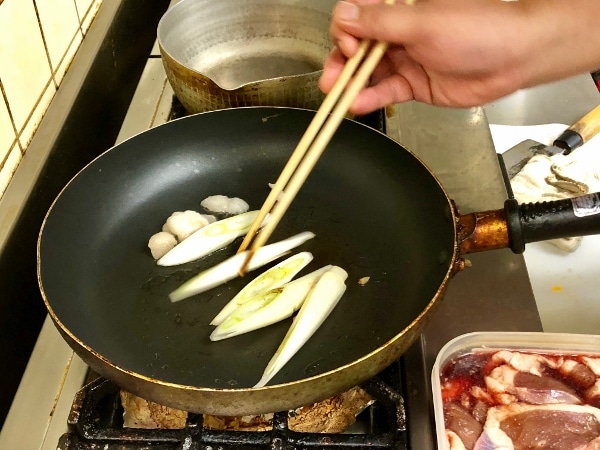 Without more ado Mr. Omori scooted into the kitchen to make some duck soup. Firstly, he melted a little duck fat (from the parson's nose, no less) and lightly fried some Senju negi onions.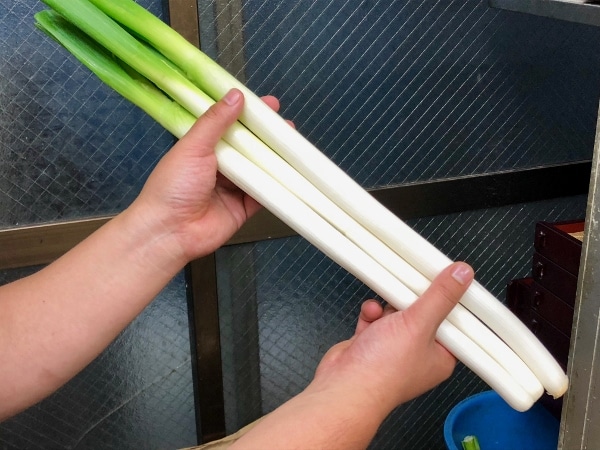 Grown in the Senju area of Adachi Ward, these onions are covered with earth as they grow, which prevents them from drying out, increases the number of rings and boosts the sweetness and fragrance. It's labour-intensive and raises the price but well worth it as they are extremely delicious.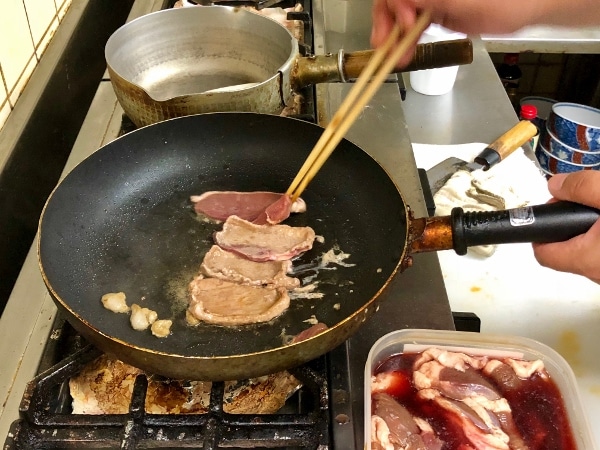 In goes the duck meat. "The ducks are born in France then transported to Japan as chicks. They grow up on farms in the wide-open spaces of Aomori Prefecture in northern Honshu. I marinade the meat overnight in the soup stock which deepens the flavour and softens the meat further," explains Mr. Omori. He adds a ladle of soup and it's ready.
"We use buckwheat flour from the Horokanai area of Northern Hokkaido and make 80-20 noodles, 80% buckwheat flour to 20% wheat flour (ni-hachi in Japanese). Our noodles are quite thin which allows you to slurp them easily and helps them to go down smoothly. The soup is chunky and this creates a nice contrast." Mr. Omori deftly demonstrates his technique with a bamboo sieve.
Doesn't that look inviting!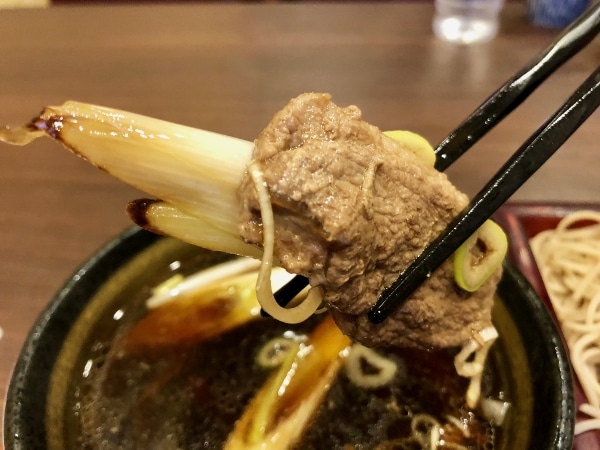 As Mr. Omori explains, there's an ancient Japanese saying about a duck carrying a negi onion on its back. It means double good fortune but moreover it indicates how long the combination of duck meat and negi onion has been popular in the country. The sweetness of the soft onion works its culinary magic in harmony with the duck fat to create an explosion of umami goodness that is quite sensational. The meat is soft and juicy, while none of the flavours overpower each other.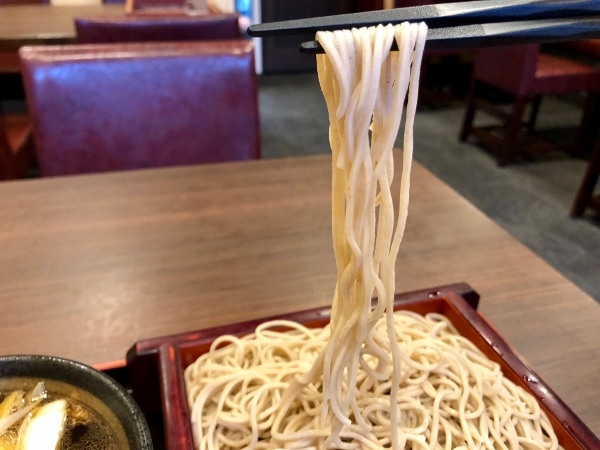 A quick dip in the duck soup and the noodles slip down wonderfully well. They may be thin but they're certainly filling; one can easily understand how the restaurant has prospered for 112 years now.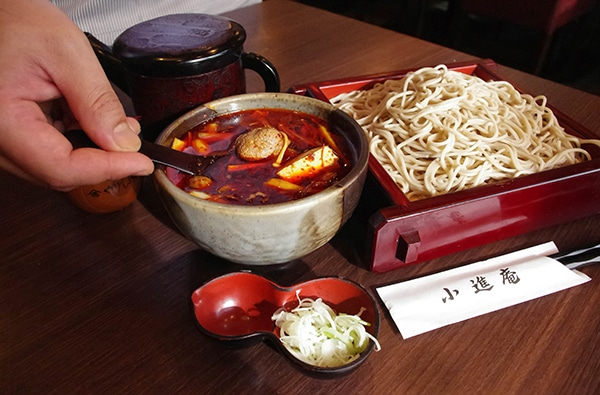 For those who would prefer something spicy there's another version of the soup with added red chili pepper and fermented black bean paste in chili oil.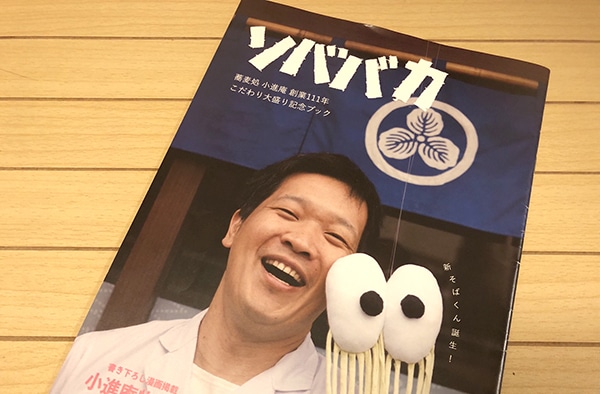 Mr. Omori makes no bones about it. "I love soba," he says. "I eat it everyday, at least once. You could say I'm a soba baka (soba fool)." A husband and wife team of an aspiring manga artist and an editor, regular customers at Koshinan, worked with Mr. Omori to create this magazine last year.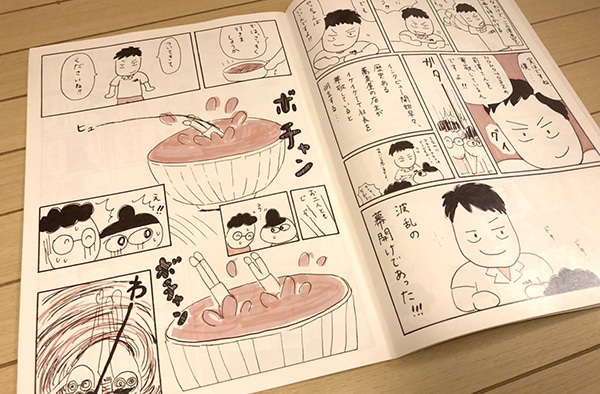 Titled "Soba Baka," it tells the story of Mr. Omori's quest to create the perfect duck and negi soup in manga form. Remarkably, it also features the recipe of Koshinan's soup stock, something usually a closely guarded secret. "I had 1500 printed up, put them on display and handed them out in the local stations and shops. We're thinking about putting out part two next year," he says with a grin. There are also some nostalgic photographs of the shop in the old days.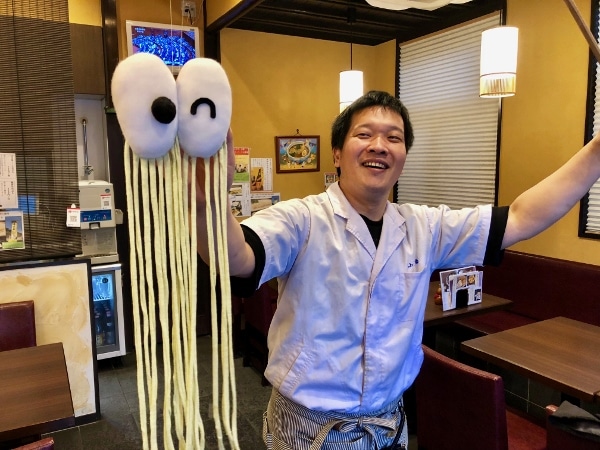 Not content with creating a magazine, Mr Omori and his collaborators came up with a mascot as well, namely Sobamaru-kun. He's on display in the shop window and inside the shop, where his owner will occasionally bring him out to entertain the kids (and adults). "Being silly seriously, that's my motto," he says.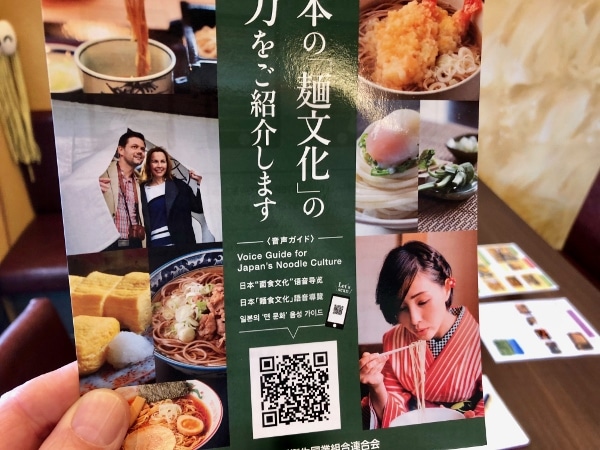 The poster features a QR code that leads to a multilingual site for the promotion of soba and other noodles in Japan. There are both audio and visual explanations in Japanese, English, Korean, and Chinese of soba history, eating styles, nutritional content and so on. It's both useful and comprehensive.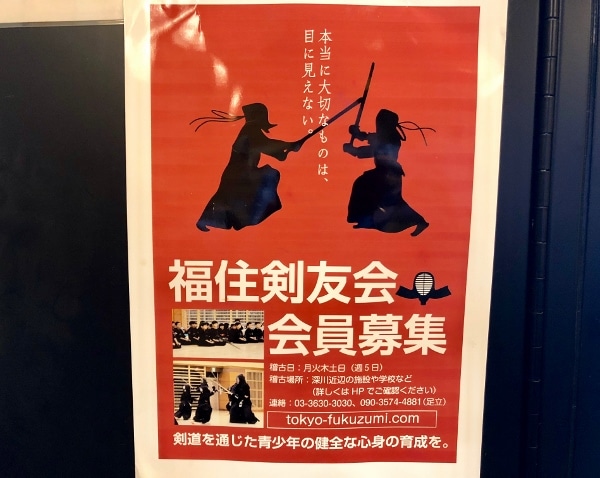 Mr. Omori is such an engaging character and the lunch was so good that night was falling when I left. Visitors to the Kiyosumi-shirakawa or Kiba areas for the gardens, parks, museums and cafes should make a bee-line for Koshinan. After all, it's not every day that you can enjoy the true taste of the Meiji Period.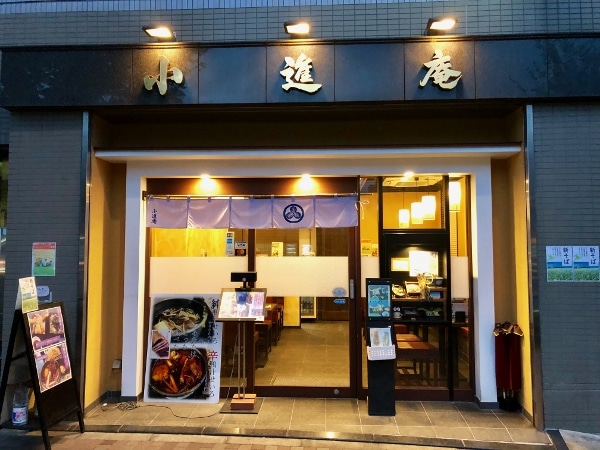 Mr. Omori is such an engaging character and the lunch was so good that night was falling when I left. Visitors to the Kiyosumi-shirakawa or Kiba areas for the gardens, parks,  museums and cafes should make a bee-line for Koshinan. After all, it's not every day that you can enjoy the true taste of the Meiji Period.
Story and Photos by Stephen Spencer