Top Chef Makes 1,000 Yen Steak Lunch!!
Published: December 2, 2021
It never fails to amaze how many wonderful, unsung eating establishments there are in Koto-ku; especially backstreet places with unassuming facades that hide culinary delights within. Meat Shokudo Marusen is one such place, run by chef Takashi Chiba, a man with a remarkable working history. On a recent sunny autumn afternoon, we dropped in for a chat with Mr. Chiba.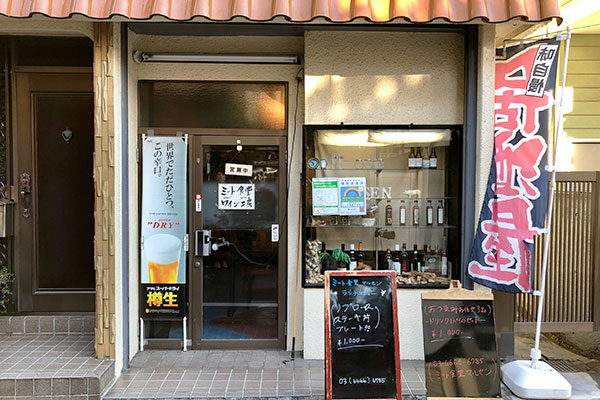 Located on a narrow street just south of the well-known Sunamachi Ginza, Marusen is equidistant between Minami-sunamachi and Nishi-ojima stations. Iwate-born Mr. Chiba has been a chef for some 28 years now, having plied his trade in a succession of renowned French, Chinese, Japanese, Spanish, and Italian restaurants. He has worked in a Chinese restaurant with a nationally-known Iron Chef, a five star Tokyo hotel, and a Kagurazaka ryotei, the epitome of elegant, traditional Japanese course cuisine. Not resting on his laurels, Mr. Chiba then turned his attention to restaurant production, opening the first of the now wildly popular Spanish-style bals in Shimbashi.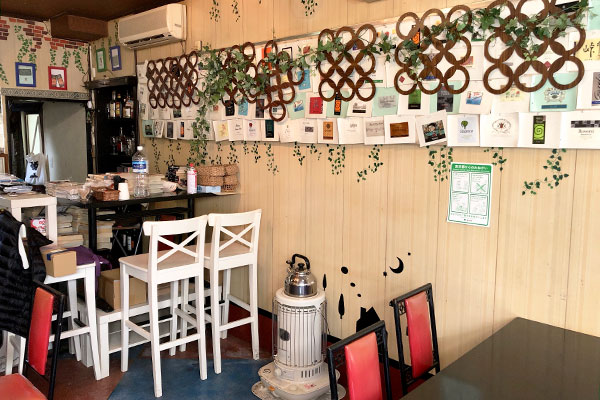 After taking a step back from that hectic life he decided to open a place near his family home and just do what he pleased with it. "I'm a food otaku," he said with a laugh. "It's my hobby now and I'm happy using good quality ingredients to make what I want. It's not about making a profit, which is just as well as I often exceed the cost price." The interior decor is most interesting, with wine labels decorating the walls and piles of manga comics on the bar counter.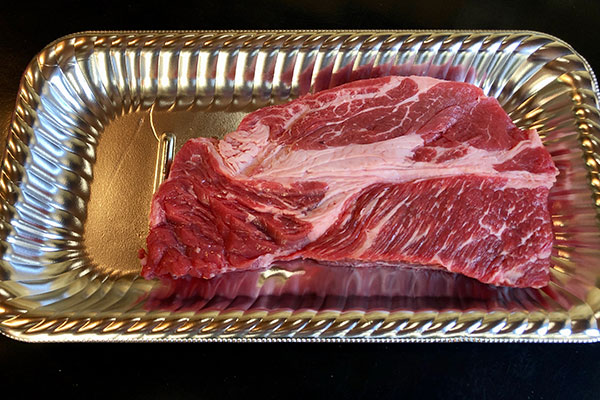 A prime example of this would be the lunch menu: rib steak on rice plate (rib rosu steak don) for an astonishing 1,000 yen. Each steak is 250g of meaty goodness, with a fine balance of fat and red meat. "It's really good cooked as a steak," he explained.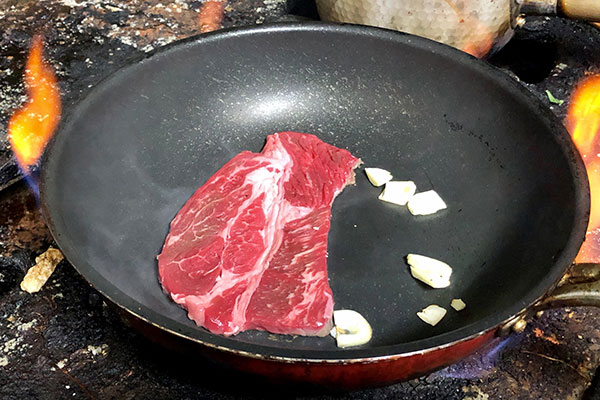 After returning the steak to room temperature and carefully scoring it, Mr. Chiba heated a heavy cast iron skillet over a blazing gas burner, then with supreme timing placed the steak in the centre with a sliced clove of garlic. "Don't move the steak, wait till it's done on one side then turn it over," he said, "cooking it like this will seal in the savoury meat flavour." Of course, knowing exactly when one side is cooked and when to turn it over comes from having nearly 30 years of experience!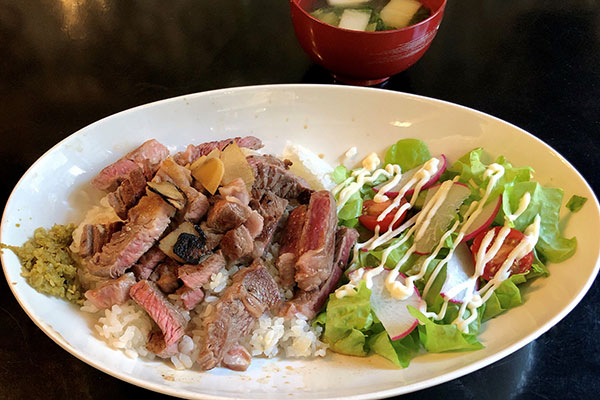 After resting the steak for a few minutes to reabsorb the juices, it's sliced and placed on the rice, before the meat and garlic juices left in the frying pan are poured on top. It's served with a little salad and some yuzu kosho (the spicy condiment made from chilis, salt, and the zest and juice of a tart citrus fruit known as yuzu in Japan) from a producer friend in Kyushu. Mr. Chiba makes only 10 of these knockout rib steaks a day so it's first come first served. The sizeable steak with a generous 230g of rice makes 1,000 yen seem like daylight robbery!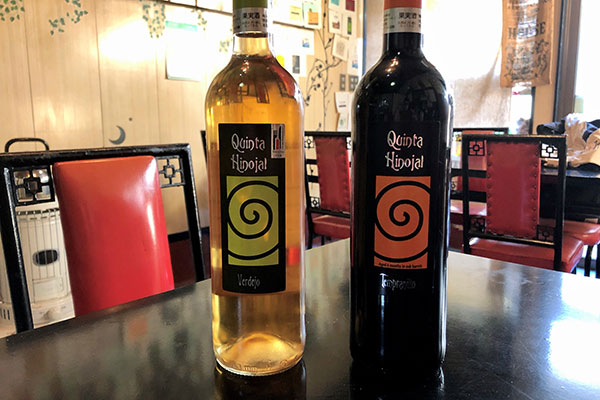 Dinner time is entirely by reservation only, with Mr. Chiba utilising the full range of his extreme talents to fashion seasonal ingredients into a seven dish "chef's recommendation" (omakase) course. This extravaganza includes an all-you-can-drink deal for just 4,000 yen. All the usual drinks are available: sake, shochu, beer, and wines from all over the world. Contacts made with wine importers when he first introduced the Spanish bal to Japan supply a wide variety of rare and unusual Spanish wines, such as sherry and sidra, the little-known but delicious apple drink from the north of the country.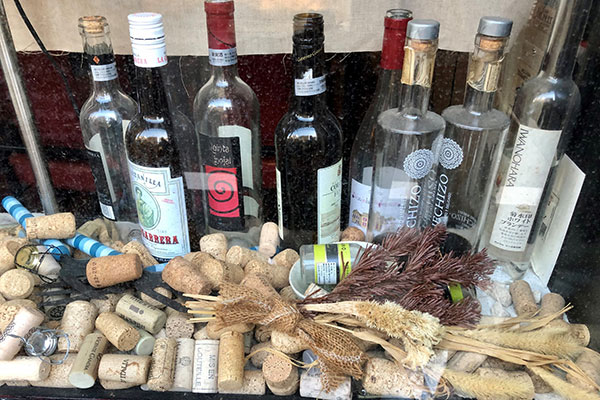 Regular customers who've been acquainted with Mr. Chiba's culinary skills for many years now travel from far and wide to Marusen for dinner. The course menu often includes one of his many specialities, white fish meunière, but as he says, "It really depends on the season and what ingredients are fresh and plentiful. Sometimes it'll be hotpot (nabe) and sometimes Chinese; whatever the customer wants to eat, I'll try to make it for them." If you're in the area and would like to try a rib steak lunch made by a first class chef, then just drop in to Marusen. But watch the clocks as the early bird gets the steak, so to speak!
Story and some photos by Stephen Spencer