Top Tapioca at Yukisho no Cha
Published: July 30, 2021
Japan's bubble tea boom shows little sign of slowing down. Opened in May 2019, Yukisho no Cha is a shop on Koto Ward's famed Sunamachi Ginza shopping street purveying the wildly popular tapioca, as the drink is known here. On a recent sweltering afternoon, we were very happy to visit its cool confines and sample the sweet delights within. Staff member Ms. Mo was a friendly and welcoming guide.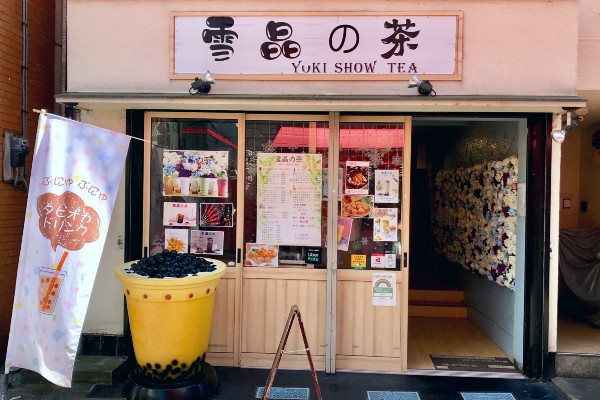 Yukisho no Cha is located towards the east end of Sunamachi Ginza, a few minutes' walk from Meiji Street. There's no missing the shop though, with the bright yellow tapioca cup and gaily coloured exterior.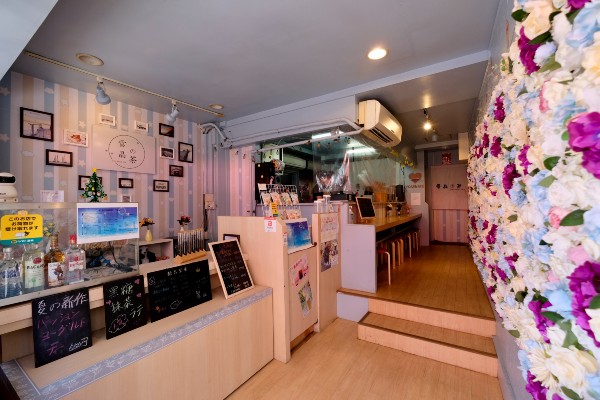 The interior is equally vibrant, with a wall of flowers and a counter for those who wish to beat the heat.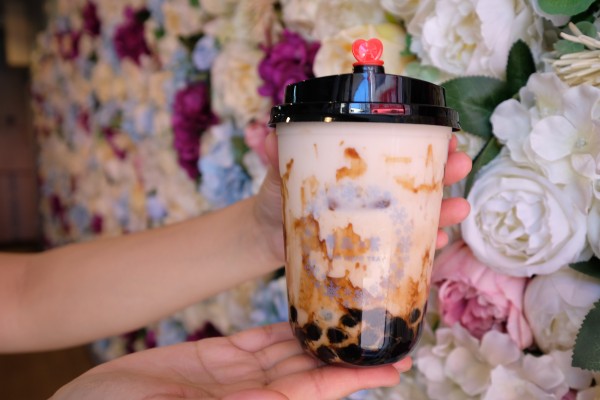 "Our number one most popular drink is this kokuto tapioca milk tea (550 yen)," explained Yunnan native Ms. Mo. Kokuto is unrefined whole cane sugar from the southern islands of Okinawa Prefecture, reduced into a syrup and formed into blocks. While sweet, it's also rich in molasses, minerals, and vitamins. "Our kokuto syrup is handmade," said Ms Mo," and all the tapioca is imported from Taiwan."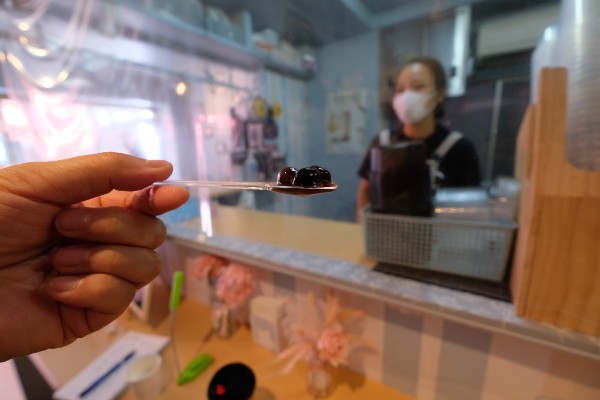 "The tapioca isn't sweet in itself," she explained, giving us some to try. "We soak the pearls in the kokuto syrup for several hours to impart the flavour, then mix them with oolong tea and lots of milk." The tapioca is really plump with a soft but chewy texture, while the kokuto milk tea was fantastically good, rich and creamy with the deep caramel and molasses flavour of the brown sugar. Great!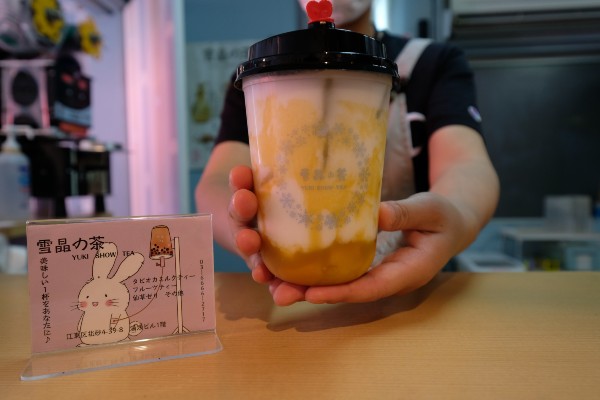 While the kokuto tapioca milk tea is available both hot and cold, this mango and coconut is a chilled summer sensation (650 yen). Big chunks of mango in a creamy coconut flavoured milk tea was the perfect way to cool down on a Tokyo summer's day. Again, the tea was strong and richly flavoured. A knockout!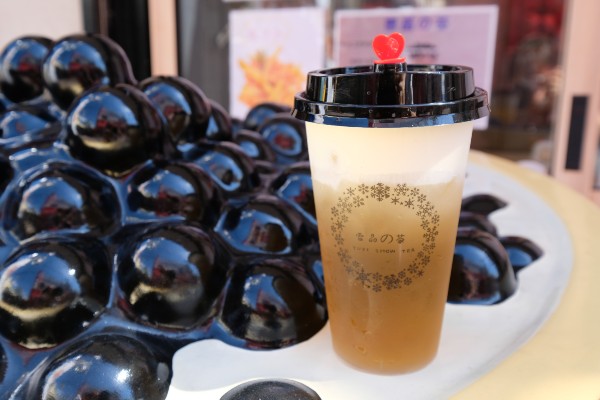 But perhaps the biggest surprise was this cheese foam tea. Cheese foam is a recently popular topping for bubble tea or milk tea, made by combining cream cheese, cream, milk, sugar, and a pinch of sea salt into a thick sauce that is floated on top of a drink. In this case it's jasmine tea (550 yen). Yukisho no Cha offers advice on how to best enjoy cheese foam tea: first, take out the red cap from the lid and drink the cheese foam.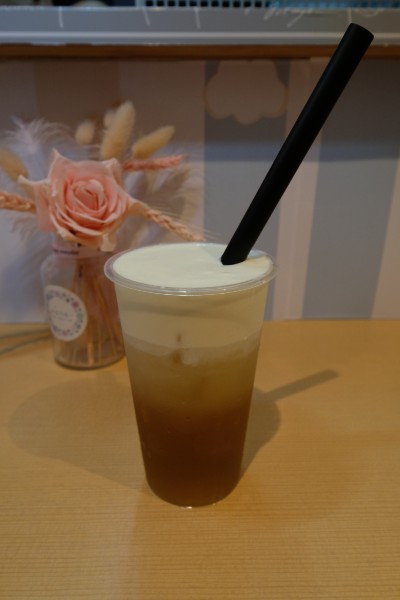 Next, insert the straw and drink the jasmine (or whichever tea it is) from the bottom of the cup.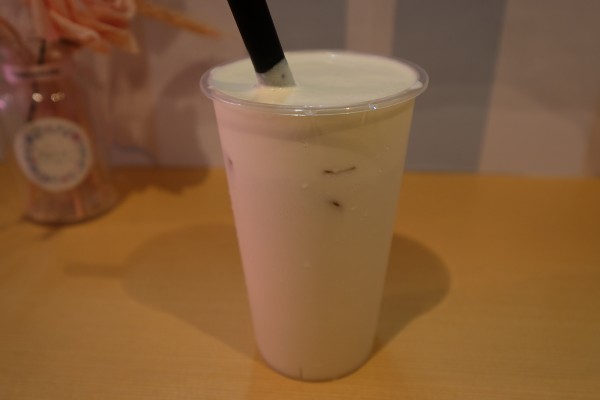 Finally, mix the tea and foam thoroughly and enjoy. It's like three drinks in one!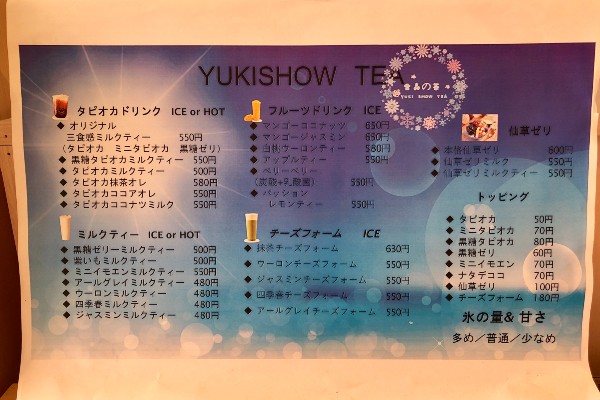 "Our customers are 60/40 women to men, and the age range is really wide," said Ms. Mo. "One 90 year-old lady who really wanted to try bubble tea was brought here by her son. She loved it, which was a great thing to see. Another senior gentleman comes every week and buys drinks for his whole family. The local people are really kind and friendly, from kids to seniors." The menu is roughly divided into four groups: tapioca, milk tea, fruit tea and cheese foam. Extra toppings are available for a few yen more, while customers can adjust the sweetness and quantity of ice in the drinks.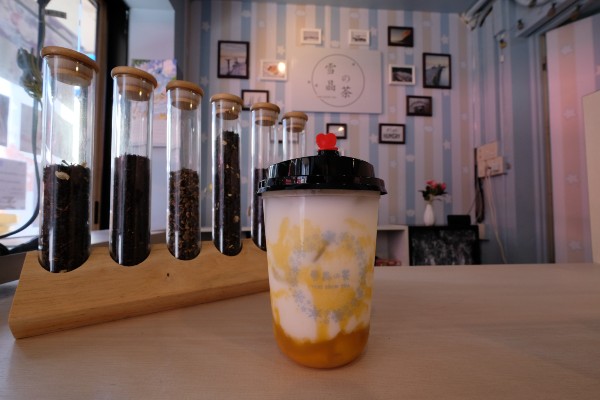 We really enjoyed the tapioca and tea at Yukisho no Cha, while Ms. Mo is as bubbly as the drinks she serves. If you're in the area, drop in and chill out; you won't regret it! And definitely try the cheese foam when you visit!
Story and photographs by  Stephen Spencer