With the aging of Japan's population there is an increasing need for nursing homes and assisted living for the elderly. One company in Koto Ward has identified a niche serving both those searching for assisted accommodation and those providing these facilities. Its name is Tsunaguhito, literally "a connecting person or a go-between", and it specialises in introducing people interested in learning more about private residential homes to providers.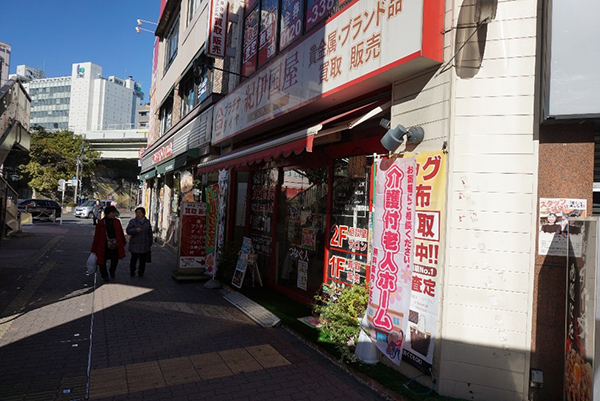 It may seem unusual to find an operation such as Tsunaguhito on the 2nd floor of the Kinokuniya second hand store, close to Kameido Station, but both firms are members of the same business group. Once you climb the stairs, you enter an environment of calming shades of green and floral decorations; a bit of a change from the bright lights and display cabinets of the 1st floor.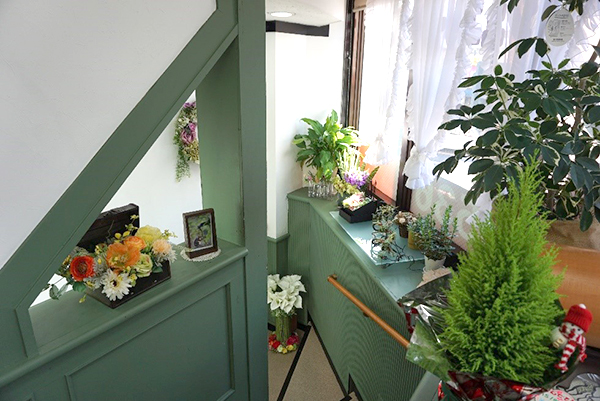 Mr. Tetsuji Asano, Counsellor at Tsunaguhito, explained that the company provides a one-stop service to customers who come to him seeking advice on suitable senior accommodation.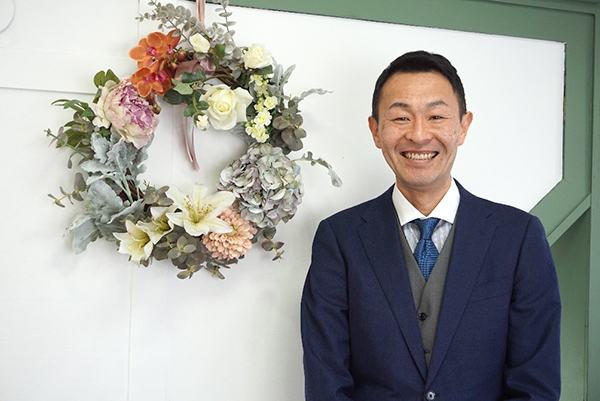 Customer enquiries come not just from the elderly, but also from their children and relatives, as well as social workers. Approaches even come from hospitals, where a person may be a long-term patient but it is felt that an alternative solution may be more appropriate.
Mr. Asano has conducted extensive research since the company started operating 3 years ago, and during this time he has built up a database of facilities for the elderly across the Kanto area. At no cost to the client, in face-to-face interviews, he will discuss their needs, and by "client" he means not only those of the "guest", but also of the immediate family. This will include the level of care envisaged, location, the customer's budget, and any other considerations. Based on information available to him, Mr. Asano will suggest possible candidates to the customer and his/her family and provide them with literature on the prospective facility.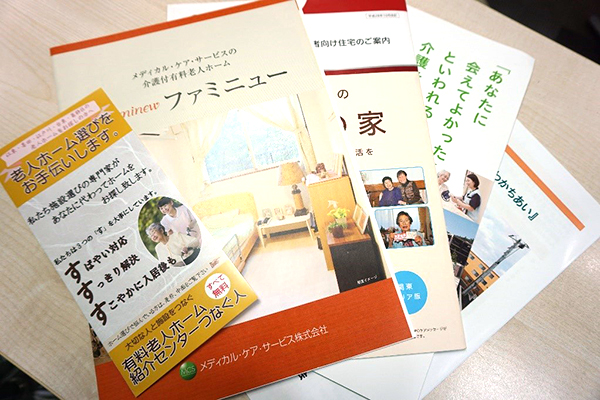 As he explained, it is not possible to get a real feel for a place by just looking through pamphlets or searching the internet. So, the next step is a visit with the client and family to inspect the facility and its surroundings and to meet staff.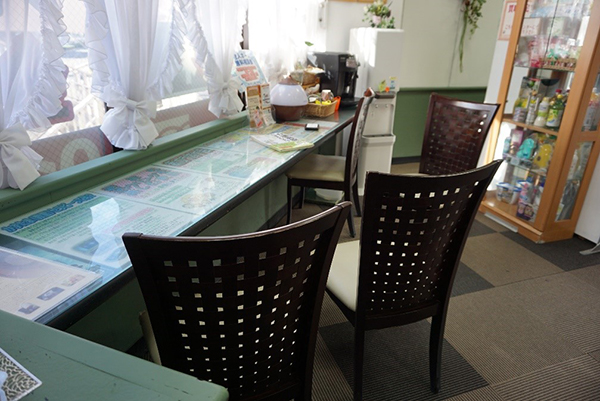 Provided the residence is acceptable and there is vacant accommodation, Tsunaguhito will also assist the customer in signing the contract with the service provider, with Mr. Asano explaining any of the contract's clauses which are unclear to the customer.
Once the client has moved into a facility, this is not the end of Mr. Asano's involvement. Tsunaguhito places importance on after-care, and Mr. Asano will make follow up calls to see that the client is settling in to his or her new surroundings and that everything is to their satisfaction.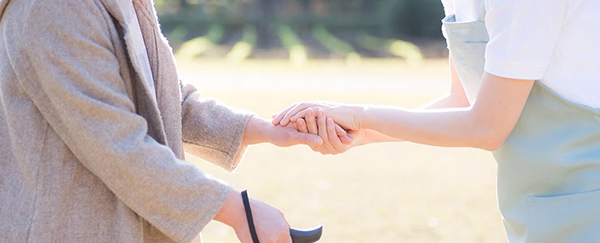 Photograph courtesy of Tsunaguhito
As Japanese people can be reticent about complaining directly, Mr. Asano is there to dig out any issues which may be troubling his client and raise them with the residence's management. As he says, Tsunaguhito doesn't wash its hands of a person once they have passed through the doors of the home; they want that person to enjoy living in their new surroundings.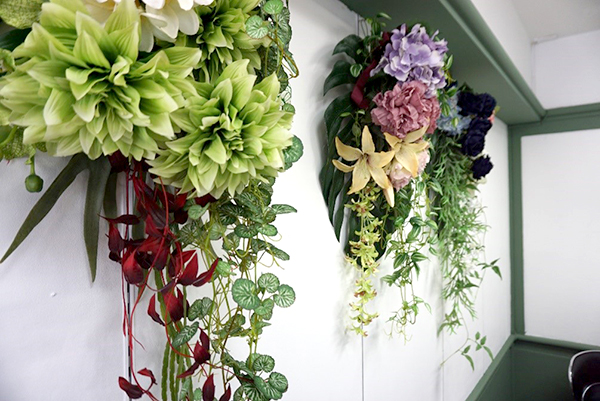 Tsunaguhito's service also extends to identifying a suitable "care manager" or long-term care nursing service for those old folks who prefer to remain in their house or apartment, but still require assistance with aspects of everyday life.
As it states on the company's brochure, and the reverse of Mr. Asano's business card, Tsunaguhito place importance on the 3 "Su" – subayai taio (a speedy response); sukkiri kaiketsu (a neat solution); and sukoyakani nyukyogo mo (staying healthy after moving).
As Japan's population ages even faster, there will increasingly be more demand for companies like Tsunaguhito and the services they offer.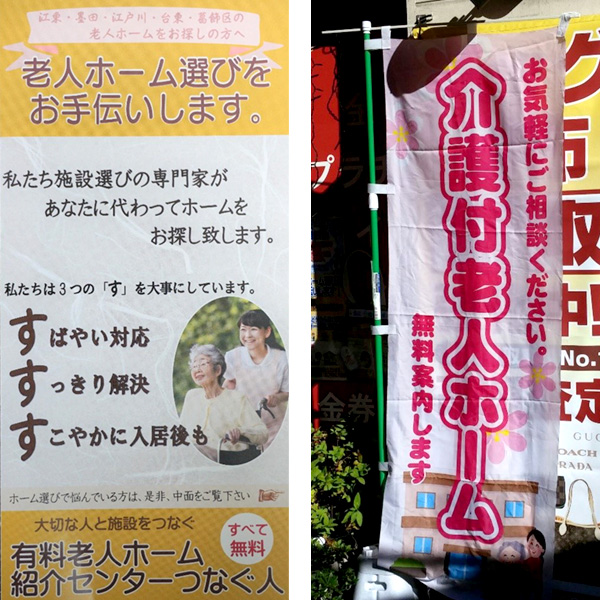 Story and photographs by Jeremy Hutchinson