Vegan Confectionery Delights at Rima
Published: May 27, 2022
Great news for vegans, vegetarians, and the health conscious in the Ojima area: Salon de the Rima is a brand new salon de thé that serves handmade, gluten-free vegan cakes, doughnuts, and much more. On a recent sunny afternoon, we dropped in for a chat with the eponymous owner Ms. Maiko Arima.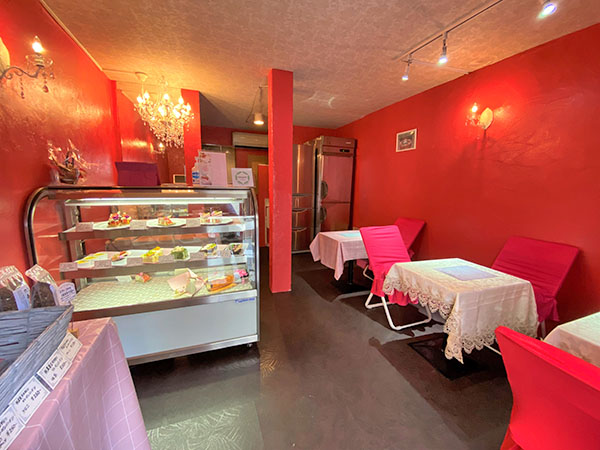 Ms. Arima opened her shocking pink salon in February 2022, the latest step in a lengthy career as a patissier. Located on a quiet backstreet just three minutes' walk from Ojima station, it's already attracting major attention as word of mouth spreads through the area and the online world.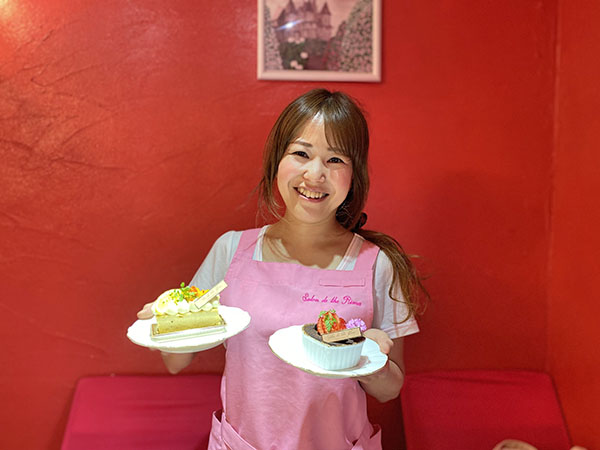 As the Nagoya-born Ms. Arima explained, "I trained as a patissier and worked in cafes, cake shops, hotel restaurants, and the Japan branch of a renowned Michelin three-star French restaurant from Alsace. Unfortunately, I developed an allergy to many of the principal tools of the patissier's trade: flour, eggs, and dairy products, and I became quite ill. As you can imagine it was a terrible shock, but I wasn't going to give in so I resolved to restore my health through eating a healthy diet. I changed my diet completely and after a while the allergies disappeared. This prompted me to dedicate myself to using vegan, vegetarian, gluten-free, organic, and additive-free ingredients to make confectionery."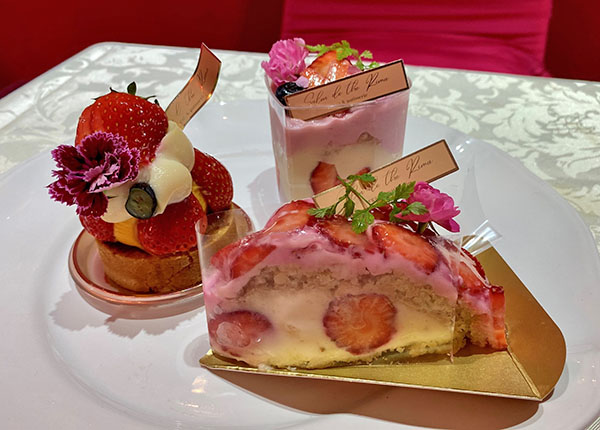 Like other vegan or vegetarian patissiers we've met, Ms. Arima's own painful experience inspired her to change tack. "I moved to Tokyo, went back to university where I studied vegan cooking, qualified as a food teacher and began teaching classes in a school." The cakes are made with pesticide-free brown rice powder instead of flour, agave syrup instead of sugar and cream made from soy milk.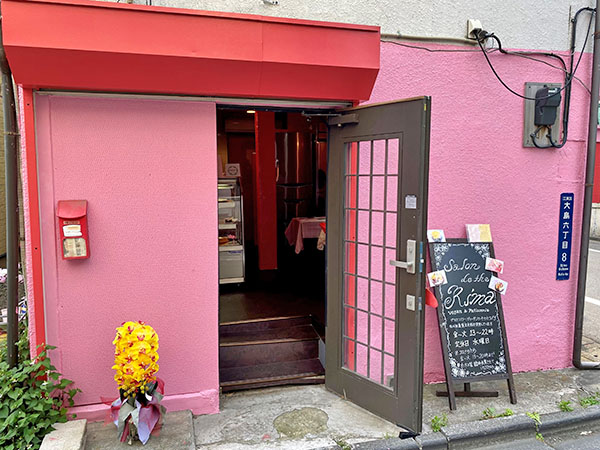 Readers have probably realised by now that Ms. Arima likes pink. "I painted it all myself," she said laughing," and even brought my own chandelier from home to decorate it."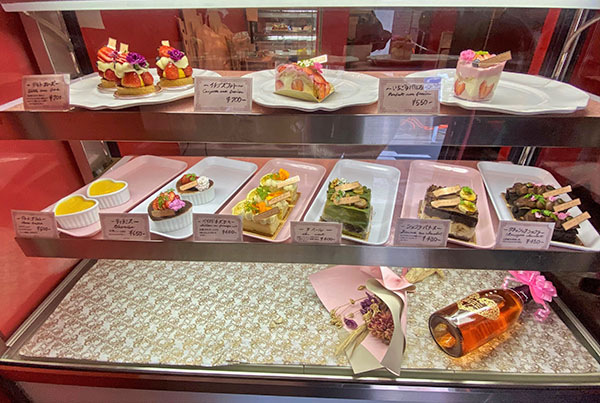 There are usually around 10 varieties of cakes and tarts available, many with fresh fruit. "We're coming to the end of the strawberry season now, but next I'll be using cherries, melon and grapes. I really like fruit tarts and try to use chemical-free fruit as much as possible." Of course chocolate cakes are in evidence too, made with organic, chemical-free cacao powder.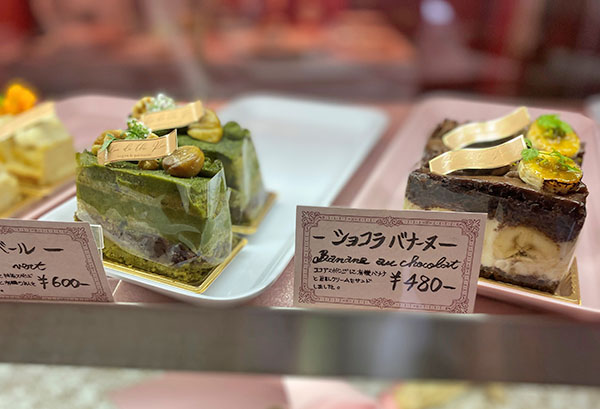 The green tea sponge sandwich with azuki bean paste and marron glacés and the chocolate cake with organic bananas and soy cream looked wonderful!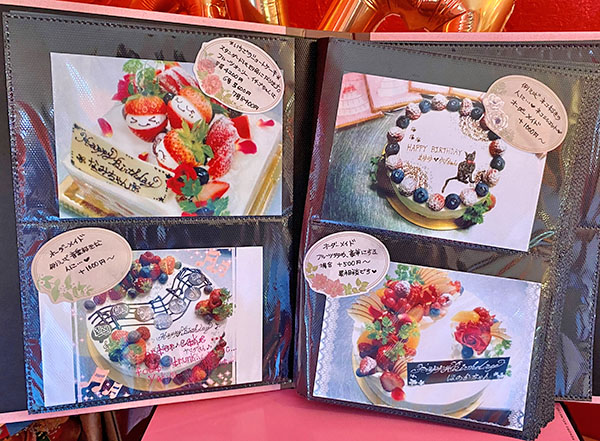 Many of Ms. Arima's rapidly burgeoning customers are children, for whom she makes birthday cakes, designed to individual specifications. If you or your loved ones have an upcoming event, why not stop by for a consultation?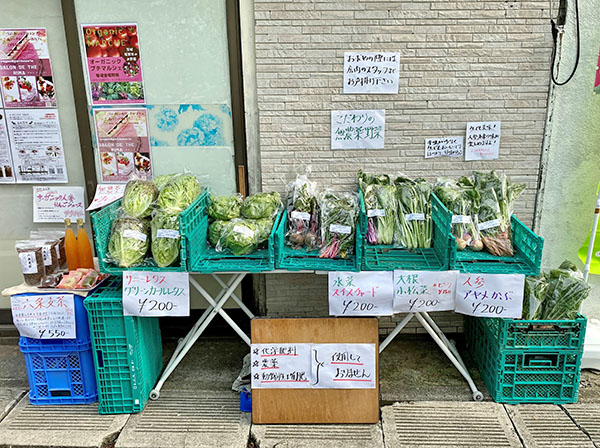 As someone who has literally suffered for her art, Ms. Arima is a fervent advocate for healthy eating. Confectionery, naturally, but also vegetables, and to that end every Friday (weather permitting) there's an organic vege market on the pavement at the side of the shop. Young farmer Mr. Aoki from Bando, Ibaraki Prefecture is one of a new breed dedicated to growing organic vegetables, and his produce is entirely free of agricultural chemicals and pesticides. He also avoids using animal manure as fertiliser, thus making his vegetables entirely organic.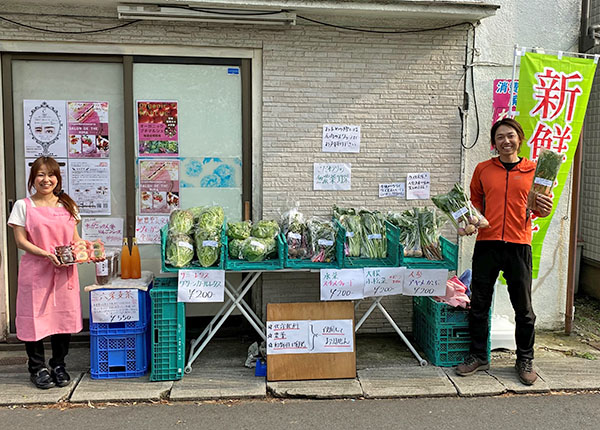 The vegetables are straight out of the ground and retain their freshness for a long time. As we stood talking outside, several local residents dropped by to pick up vegetables for their dinner, and a cake for dessert. Salon de the Rima has only been open for three months, yet is already establishing itself as part of the local community. This a testament to Ms. Arima's
culinary skills and her winning personality. Mr. Aoki too! If you're in the area, why not drop in and treat yourself!
Story and photos by Stephen Spencer