Vegetables Star at Container Bakery San
Published: February 24, 2023
Container Bakery San is the latest addition to the endlessly burgeoning cafe and high-quality bakery scene in the Kiyosumi-shirakawa area of Koto-ku. It's one with a twist though, as it's all takeaway and the bread contains no butter—only a little dairy and vegetables are the stars of the show. We recently dropped in for a chat with sales chief Mr. Hiroyuki Yoshimatsu.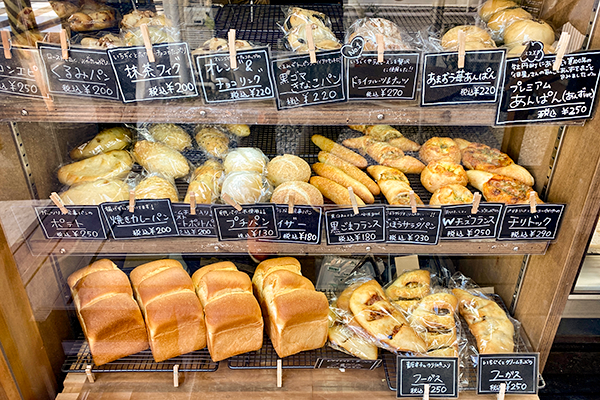 Great Sandwiches, Great Location
Container Bakery San is located just a stone's throw from the exquisite Kiyosumi Gardens, a must-see for visitors to the area. It's impossible to miss the bakery as it's actually made from two sparkling shipping containers!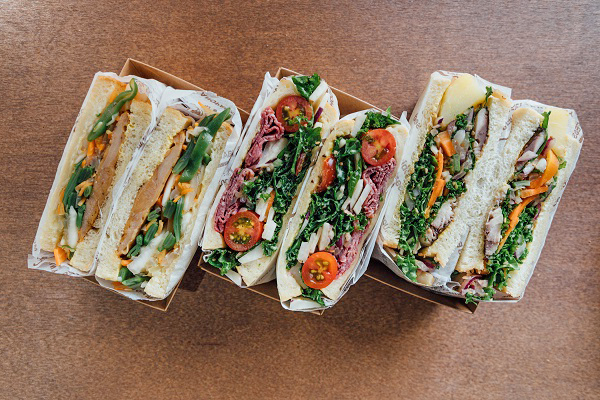 Delicious Organic Vegetables
As Mr. Yoshimatsu explained, "Our concept is that vegetables are the leading actors and the bread is gentle on the stomach." Each day sees three different varieties of sandwiches (650 yen each or 1,100 yen with a salad and drink set). The organic vegetables are sourced from Shibakai farm in Chiba Prefecture; the sandwiches are literally bursting with healthy goodness!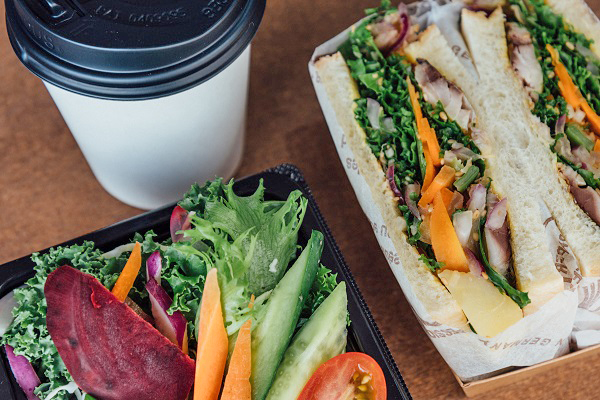 The sandwiches contain different combinations of vegetables, to which customers can add toppings such as grilled mackerel, pastrami beef, pepper pork, bologna sausage and aburi (torched) chicken. The sandwiches are made to order. The crisp, fresh organic vegetables are topped with a homemade sauce and packed between slices of firm yet moist, freshly baked bread. The 1,100 yen sets are great value!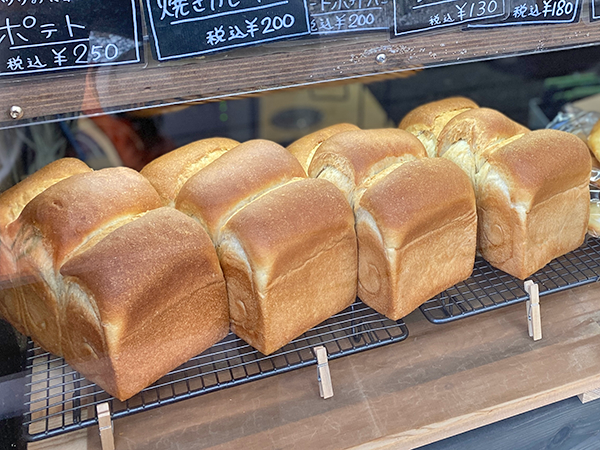 Gentle on the stomach is exactly how we'd describe these soy milk loaves (440 yen). No eggs, no dairy, just unprocessed soy milk! The wheat flour used is sourced from Hokkaido and creates a loaf that's both fluffy and springy in texture.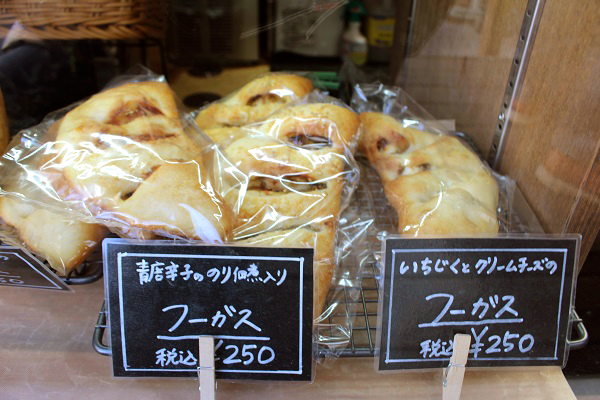 Fougasse is a kind of savoury leavened bread associated with the Provence area of France. On the day we visited were chili pepper and pickled, dried seaweed (nori tsukudani) and fig and cream cheese versions at 250 yen each. Very appealing!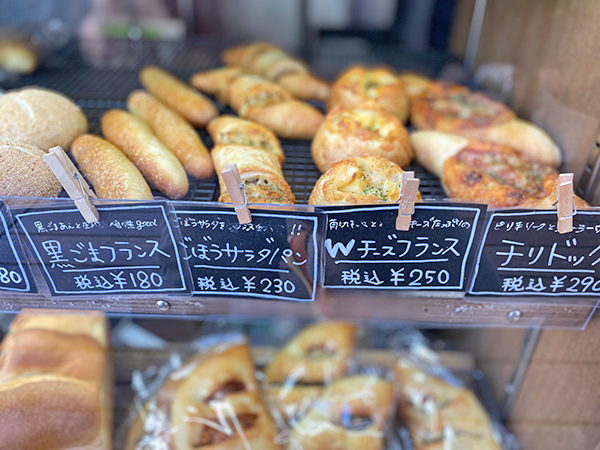 There's a host of other savoury delights perfect for lunch or a late breakfast. From left to right: black sesame (180 yen), burdock root salad (230 yen), double cheese (250 yen) and a hefty chili dog in a spicy sauce (290 yen).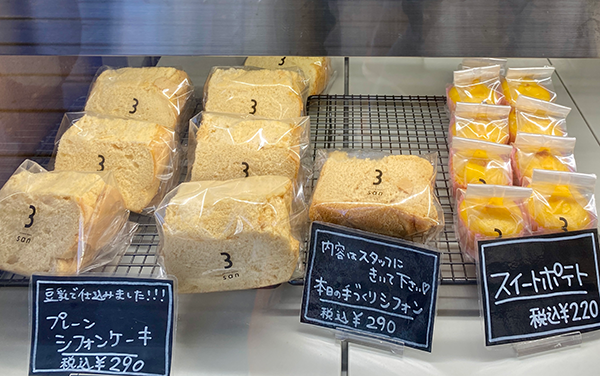 For those with sweet tooth there's a variety of treats such as chiffon cake (290 yen), sweet potato pies 220 yen), azuki bean paste buns (anpan 220 yen) and a rather intriguing premium azuki bean paste with dried apricot (anzu, 250 yen). According to Mr. Yoshimatsu the latter is a tasty blend of moderately sweet bean paste and sweet and sour apricot.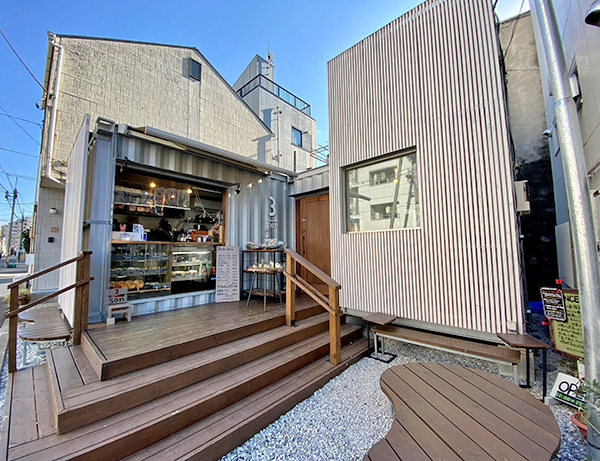 One can imagine that the outdoor seating area will be extremely popular on fine days, while Kiyosumi Gardens and Kiyosumi Park are just across the road for an al fresco lunch. Beyond the parks is the Sumida River, with many places to sit and watch the river traffic go by in good weather.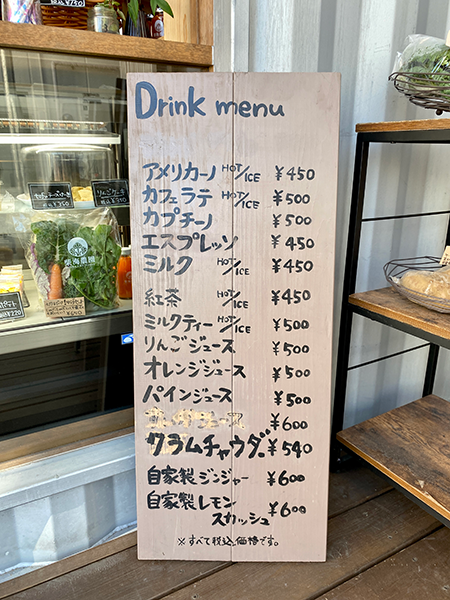 All the usual beverages are available.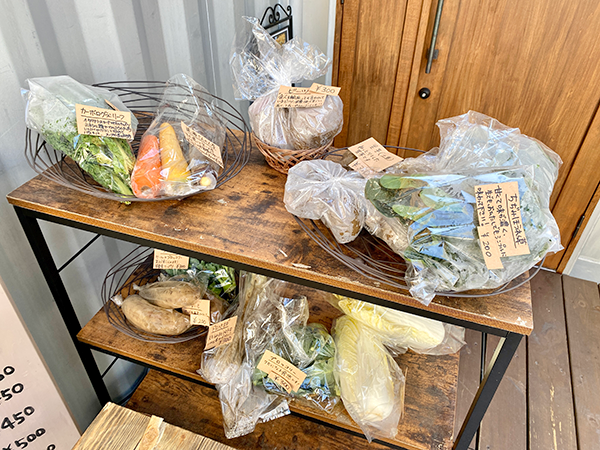 And for those who want yet more organic vegetables, the staff at Container Sandwich San will sell them to you!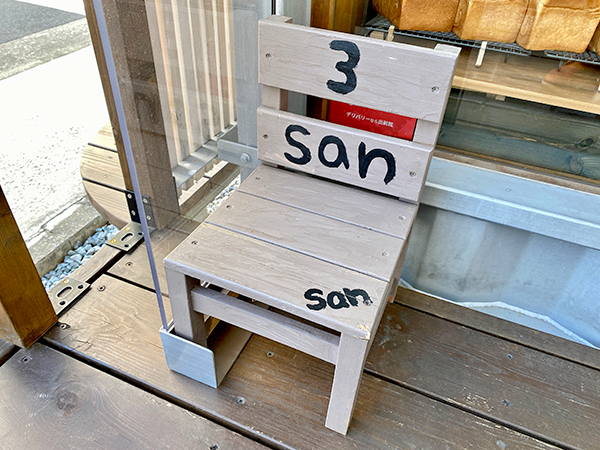 There's even a special chair for junior customers!
by Stephen Spencer