Karaoke developed in bars and restaurants in Japan in the 1970s as a form of interactive entertainment. It gave people the chance to fill their lungs and show off the versatility of their vocal chords.
In Nishi-ojima you can find the wonderfully-named Kayou Kyoushitsu & Salon Wakare no Hatoba (Song Classroom & Salon Farewell Wharf). Every Friday afternoon, people climb the stairs to the 2nd floor of a building tenanted solely by karaoke-related establishments, to sit and enjoy themselves for a couple of hours, singing their favourite songs from the Showa period (1925-1989).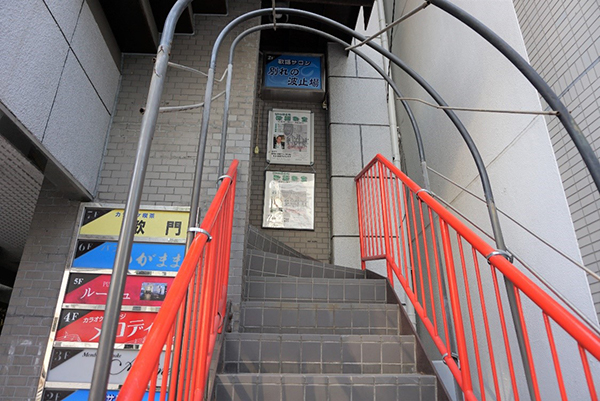 Kayou Kyoushitsu & Salon Wakare no Hatoba, is run by Mr. Ko Yabuki, a songwriter and lyricist in his own right. From Monday to Thursday, he holds singing lessons for would-be karaokeists, and from Friday to Sunday between 12:00 and 17:00 the place becomes a karaoke café, where for 2,000 yen, in between cups of coffee, tea, or soft drinks, and 'nibbles', you can sing your heart out.
Given Mr. Yabuki's professional background, it is no wonder that the salon-cum-studio is decked out with top of the range audio equipment and is sound-proofed to deliver excellent acoustics.
The afternoon we dropped in there were six customers sat applauding each other's performances, whilst scrolling through the touch screen terminals, searching the thousands of tunes stored in the karaoke machine. The salon's customers tend to be 50 years old and above, and we were introduced to 101 year-old 'Misao-chan', who still enjoys standing up in front of the karaoke screen with a microphone clutched in her hand.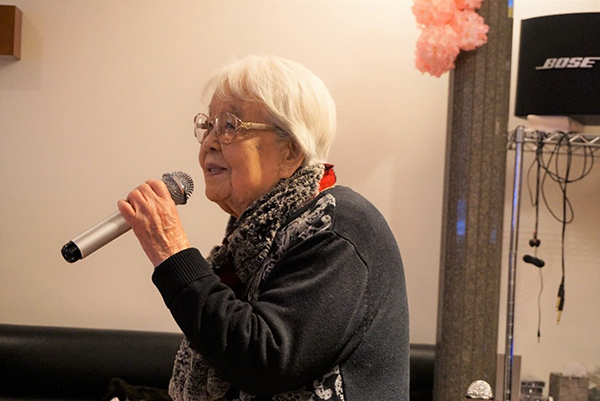 We sat back and listened to the crooners pouring their emotion into the enka (slow, sad sentimental ballads), a very-Japanese form of popular music. Those patrons who were his singing students were sometimes accompanied by Mr. Yabuki on an up-market keyboard.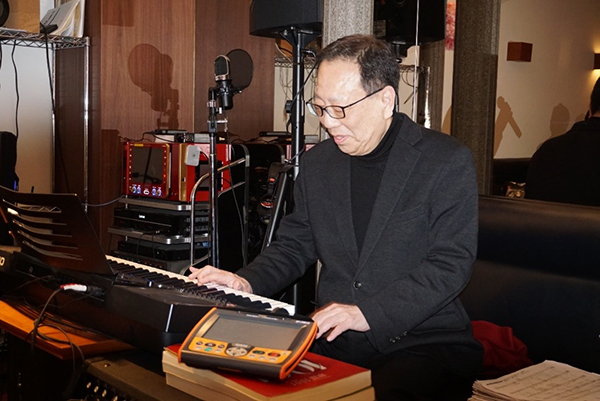 Mr. Yabuki explained that there are on average up to 8 customers at these afternoon salons; anymore and they each wouldn't get the chance to sing.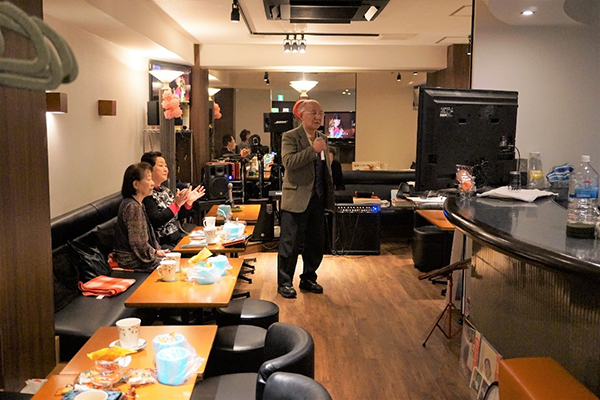 On afternoons between Monday and Thursday, 3,000 yen gets you a one-to-one hourly lesson, where would-be singers can learn the words and melodies of individual songs, and practice techniques, such as how to breathe properly, and by watching themselves in a huge mirror, perfect their stance and brush up their performances. Besides enka, Mr. Yabuki teaches kayoukyoku (Showa era pops, the forerunner of J-pop) and jazz singing.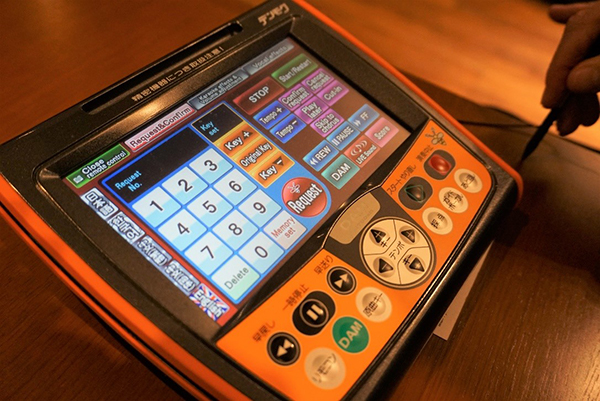 Between songs, I asked some of the performers what brings them to Salon Wakare no Hatoba. Several of them said they came to show off what they had studied, whilst others came for the quality of the microphones and the salon's acoustics.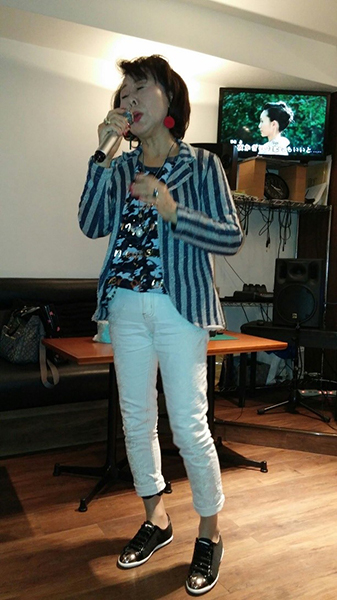 And so, they should, as this is not your normal karaoke bar: the salon is used by professional performers who come along for voice and performance training from Mr. Yabuki, or to practice before a recording session. The studio is also equipped for professional-level CD recording.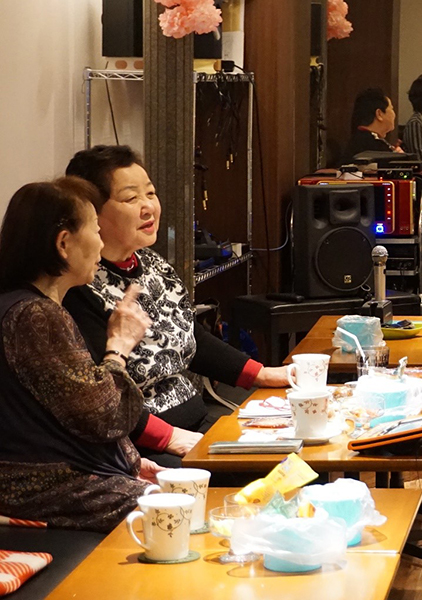 I was intrigued by the salon's name and Mr. Yabuki explained that it is named in honour of his composer father, Mr. Yo Maki, whose most famous song was 'Wakare no Hatoba'.
So, if you have a yen for learning how to sing enka, why not pop along to Song Classroom & Salon Wakare No Hatoba and learn from a master?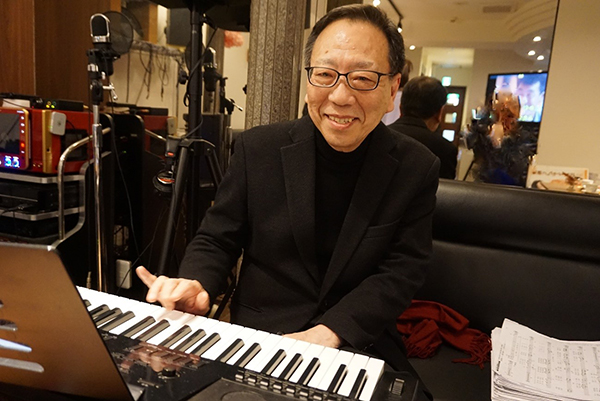 Story and photographs by Jeremy Hutchinson